$25.00
AUD
Category: Picture Books
Splash into summer with this glorious love letter to the seasons. Combining Jane Godwin's sparkling text and Alison Lester's whimsical watercolours, Sing Me the Summer celebrates those precious everyday moments that stay with us forever.
$25.00
AUD
Category: Picture Books
A spectacular new title from world-renowned artist Oliver Jeffers, creator of the million-copy selling, global phenomenon Here We Are! What shall we build, you and I? I'll build your future and you'll build mine. We'll build a watch to keep our time. A father and daughter set about laying the foundation s for their life together. Using their own special tools, they get to work; building memories to cherish, a home to keep them safe and love to keep them warm. From renowned, internationally bestselling picture-book creator and visual artist, Oliver Jeffers, comes this rare and enduring story about a parent's boundless love, life's endless opportunities and all we need to build a together future. ...Show more
$30.00
AUD
Category: Picture Books
A #1 New York Times bestselling phenomenon, this deliciously funny read-aloud from the creators of Robo-Sauce and Secret Pizza Party will make you laugh until spicy salsa comes out of your nose. Dragons love tacos. They love chicken tacos, beef tacos, great big tacos, and teeny tiny tacos. So if you wan t to lure a bunch of dragons to your party, you should definitely serve tacos. Buckets and buckets of tacos. Unfortunately, where there are tacos, there is also salsa. And if a dragon accidentally eats spicy salsa . . . oh, boy. You're in red-hot trouble. The award-winning team of Adam Rubin and Daniel Salmieri has created an unforgettable tale of new friends and the perfect snack. ...Show more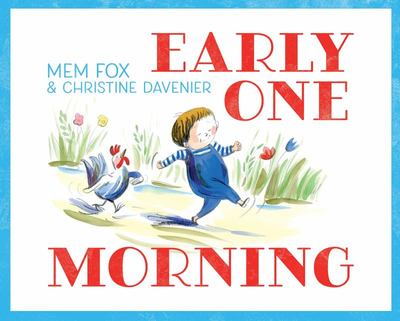 $20.00
AUD
Category: Picture Books
Early one morning on the farm, a boy sets out to find his breakfast. Where could it be? In the tractor? In the haystack? With the sheep? With the ponies? Little readers will delight in the story's guessing game and following the boy on his ramble around the farm.  
$18.00
AUD
Category: Picture Books | Series: Pig the Pug
Pug was a Pug,and I'm sorry to say, he was shockingly lazy. Such a shameful display... Pig, the world's greediest pug, is back -- and he won't get off the couch! Pig spends all day, every day lounging around, binging snacks and TV. Trevor tries to convince him to come out and play, but Pig won't budge! Until one day, something happens to get Pig up off the couch once and for all... Rich with author-illustrator Aaron Blabey's signature rhyming text and unforgettable illustrations, Pig the Blob is a laugh-out-loud story that follows the seven previous books in the series (Pig the Pug, Pig the Winner, Pig the Elf, Pig the Star, Pig the Fibber, Pig the Stinker, and Pig the Tourist). ...Show more
$17.00
AUD
Category: Picture Books
Everyone loves Bandit, especially Bluey and Bingo! Find out what makes this true blue dad so special in this hilarious and heartwarming book. Bluey has been a phenomenal success since airing on ABC KIDS in October 2018, amassing legions of dedicated fans and taking the coveted position of being the most watched program ever on ABC iView, with over 200 million plays.  ...Show more
$28.00
AUD
Category: Picture Books
Look up! From the Caldecott Medal-winning creator of the Hat trilogy comes a new deadpan gem. Turtle really likes standing in his favourite spot. He likes it so much that he asks his friend Armadillo to come over and stand in it, too. But now that Armadillo is standing in that spot, he has a bad feelin g about it... A hilarious meditation on the workings of friendship, fate, shared futuristic visions, and that funny feeling you get that there's something off somewhere, but you just can't put your finger on it. Merging broad visual suspense with wry wit and existential silliness, celebrated picture-book creator Jon Klassen gives us a wholly original comedy for the ages.   ...Show more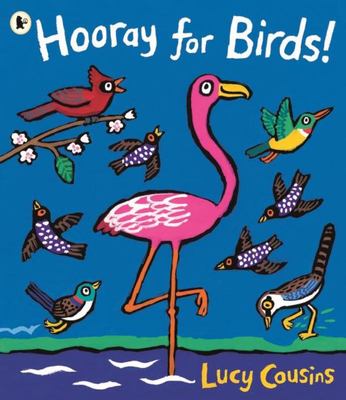 $17.00
AUD
Category: Picture Books
In an exuberant display of color, Lucy Cousins invites little ones to imagine themselves as brilliant birds.   Birds of all feathers flock together in a fun, rhyme-filled offering by the creator of Maisy. From the rooster's "cock-a-doodle-doo" at dawn to the owl's nighttime "tuwit, tuwoo," the cheeps and tweets of many bright and beautiful avian friends will have children eager to join in as honorary fledglings. This day in the life of birds will hold the attention of even the smallest bird-watchers, whether at storytime or just before settling into their cozy nests to sleep. ...Show more
$25.00
AUD
Category: Picture Books
There is a lot to learn about being a ballerina. It is hard work and can seem silly at times. But when you walk out on the stage, it's like magic and fireworks and Christmas-tree lights in your tummy.   From the team behind the best-selling All of the Factors of Why I Love Tractors comes a cheeky story about discovering the joys of dance.  ...Show more
$25.00
AUD
Category: Picture Books | Series: World of Claris
Meet Oli and Basil, the dashing frogs of travel, in Megan Hess's first World of Claris story!   Two frogs dream of flying, but don't realise that they'll need each other to take to the skies ...   Oli is an artist who dreams up wild, fabulous machines, but he doesn't know how to build them. And Basil is a master craftsman who can build anything from scratch - except he doesn't know what to build.  If only there was a way that these two dashing frogs could become friends ... From the beloved creator of the Claris stories comes this heart-warming adventure about the joys of newfound friendship. The first World of Claris adventure from beloved children's author Megan Hess. Destined to delight fashion-obsessed readers of all ages!   ...Show more
$25.00
AUD
Category: Picture Books
THE NEW PICTURE BOOK FROM SEVEN-TIME CBCA BOOK OF THE YEAR WINNER FREYA BLACKWOOD Jules and George are the same in every way. It is quite impossible to tell them apart. Like all twins, Jules and George do everything together. But after a long, hot day at the beach, even twins sometimes disagree... From multi-award-winning picture book creator Freya Blackwood comes a cheeky and charming story about the ups and downs of sibling love. ...Show more
$25.00
AUD
Category: Picture Books | Series: Noni the Pony
Meet Noni, a pony who's as zippy and fun as she is thoughtful and kind. Introducing Noni, the friendliest, funniest, and friskiest pony you'll ever meet! When she's not racing and chasing with her best pals Dave Dog and Coco the Cat, she's busy making sure they feel cozy and loved. Because Noni isn't j ust heaps of fun--she's a great friend, too.      With its jaunty rhyme and bright, bold illustrations, this delightful picture book is sure to capture the imaginations and hearts of readers of all ages. ...Show more