$25.00
AUD
Category: Picture Books
Splash into summer with this glorious love letter to the seasons. Combining Jane Godwin's sparkling text and Alison Lester's whimsical watercolours, Sing Me the Summer celebrates those precious everyday moments that stay with us forever.
$25.00
AUD
Category: Picture Books
A spectacular new title from world-renowned artist Oliver Jeffers, creator of the million-copy selling, global phenomenon Here We Are! What shall we build, you and I? I'll build your future and you'll build mine. We'll build a watch to keep our time. A father and daughter set about laying the foundation s for their life together. Using their own special tools, they get to work; building memories to cherish, a home to keep them safe and love to keep them warm. From renowned, internationally bestselling picture-book creator and visual artist, Oliver Jeffers, comes this rare and enduring story about a parent's boundless love, life's endless opportunities and all we need to build a together future. ...Show more

$28.00
AUD
Category: Picture Books
From the #1 NEW YORK TIMES bestselling authors of P IS FOR PTERODACTYL comes another hilarious, fresh look at the English language! The hero had super vision. The hero had supervision. Man, a tea sounds great. Manatee sounds great! Sir Francies Bacon Sir, France is bakin'! What is going on here?! You ca n't believe everything you hear! A single word can have many different meanings. And sometimes two words that sound alike can be spelled completely differently. Ptolemy the pterodactyl is back to show us all how absurd and fun language can be when homophones, homonyms, and tricky punctuation are at play! No Reading Allowedallows children and their parents to laugh together while also learning something new. Perfect for baby gifts, birthday gifts, teacher gifts, and anyone who finds humor in the absurdity of the English language. ...Show more
$18.00
AUD
Category: Picture Books
Betty Bunny REALLY doesnt want carrots for dinner. And shell say and do ANYTHING to get rid of carrots forever! Watch as Betty goes through all the stages of being HANGRY in this hilarious (and very relatable) book by David Campbell.    
$30.00
AUD
Category: Picture Books
A #1 New York Times bestselling phenomenon, this deliciously funny read-aloud from the creators of Robo-Sauce and Secret Pizza Party will make you laugh until spicy salsa comes out of your nose. Dragons love tacos. They love chicken tacos, beef tacos, great big tacos, and teeny tiny tacos. So if you wan t to lure a bunch of dragons to your party, you should definitely serve tacos. Buckets and buckets of tacos. Unfortunately, where there are tacos, there is also salsa. And if a dragon accidentally eats spicy salsa . . . oh, boy. You're in red-hot trouble. The award-winning team of Adam Rubin and Daniel Salmieri has created an unforgettable tale of new friends and the perfect snack. ...Show more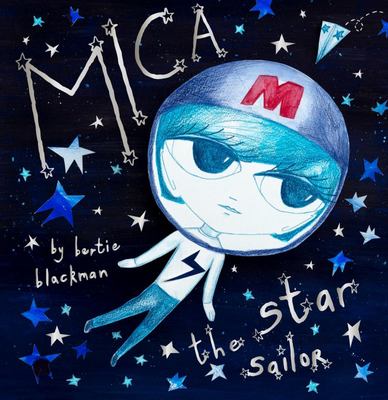 $25.00
AUD
Category: Picture Books
THE NEW PICTURE BOOK FROM SEVEN-TIME CBCA BOOK OF THE YEAR WINNER FREYA BLACKWOOD Jules and George are the same in every way. It is quite impossible to tell them apart. Like all twins, Jules and George do everything together. But after a long, hot day at the beach, even twins sometimes disagree... From multi-award-winning picture book creator Freya Blackwood comes a cheeky and charming story about the ups and downs of sibling love. ...Show more
$25.00
AUD
Category: Picture Books
There is a lot to learn about being a ballerina. It is hard work and can seem silly at times. But when you walk out on the stage, it's like magic and fireworks and Christmas-tree lights in your tummy.   From the team behind the best-selling All of the Factors of Why I Love Tractors comes a cheeky story about discovering the joys of dance.  ...Show more
$17.00
AUD
Category: Picture Books
Everyone loves Bandit, especially Bluey and Bingo! Find out what makes this true blue dad so special in this hilarious and heartwarming book. Bluey has been a phenomenal success since airing on ABC KIDS in October 2018, amassing legions of dedicated fans and taking the coveted position of being the most watched program ever on ABC iView, with over 200 million plays.  ...Show more
$18.00
AUD
Category: Picture Books | Series: Pig the Pug
Pug was a Pug,and I'm sorry to say, he was shockingly lazy. Such a shameful display... Pig, the world's greediest pug, is back -- and he won't get off the couch! Pig spends all day, every day lounging around, binging snacks and TV. Trevor tries to convince him to come out and play, but Pig won't budge! Until one day, something happens to get Pig up off the couch once and for all... Rich with author-illustrator Aaron Blabey's signature rhyming text and unforgettable illustrations, Pig the Blob is a laugh-out-loud story that follows the seven previous books in the series (Pig the Pug, Pig the Winner, Pig the Elf, Pig the Star, Pig the Fibber, Pig the Stinker, and Pig the Tourist). ...Show more
$35.00
AUD
Category: Picture Books
From two-time Caldecott Winner author-illustrator Sophie Blackall! If You Came to Earth is a glorious guide to our home planet, and a call for us to take care of both Earth and each other. This stunning book is inspired by the thousands of children Sophie Blackall has met during her travels around the world in support of UNICEF and Save the Children. * An engaging storybook about a single curious and imaginative child * Simultaneously funny and touching * Carries a clear message about the need to care for the earth and each other If you come to Earth, there are a few things you need to know. . . We live in all kinds of places. In all kinds of homes. In all kinds of families. Each of us is different. But all of us are amazing. And, together, we share one beautiful planet. This masterful and moving picture book is a visually comprehensive guide to the earth, imbued with warmth and humor. * Ideal for children ages 3 to 5 years old * Resonates year-round as a go-to gift for birthdays, holidays, and more * A great pick for teachers looking for a crowd-pleasing picture book about the world for little students * Perfect for parents, grandparents, and caregivers * Add it to the shelf with books like The Travel Book by Lonely Planet Kids, Atlas of Adventures by Rachel Williams, and If You Lived Here: Houses of the Worldby Giles Laroche. ...Show more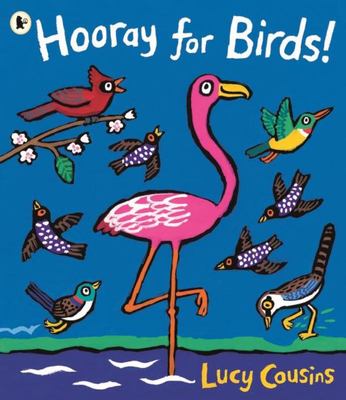 $17.00
AUD
Category: Picture Books
In an exuberant display of color, Lucy Cousins invites little ones to imagine themselves as brilliant birds.   Birds of all feathers flock together in a fun, rhyme-filled offering by the creator of Maisy. From the rooster's "cock-a-doodle-doo" at dawn to the owl's nighttime "tuwit, tuwoo," the cheeps and tweets of many bright and beautiful avian friends will have children eager to join in as honorary fledglings. This day in the life of birds will hold the attention of even the smallest bird-watchers, whether at storytime or just before settling into their cozy nests to sleep. ...Show more