$18.00
AUD
Category: Biography
Since its publication in 1987, Sally Morgan's My Place has sold more than half a million copies in Australia, been translated and read all over the world, and been reprinted dozens of times. Sally's rich, zesty and moving work is perhaps the best loved biography of Aboriginal Australia ever written. My Place for Younger Readers is an abridged edition that retains all the charm and power of the original. ...Show more
More Than a Kick
by Jennifer Castles; Tayla Harris
$20.00
AUD
Category: Biography
In March 2019, Tayla Harris went from rising AFLW star to the face of a movement. A photo of her mighty airborne kick was viciously attacked online and Tayla chose to call out the online harassment. Six months later she was unveiling a bronze statue of her kick in the heart of Melbourne, inspiring girls and young women everywhere to stand strong and pursue the things they love. ...Show more
$19.00
AUD
Category: Biography
Adventurer Tim Cope had a childhood dream: to travel the 10,000 kilometres from Mongolia to Hungary on horseback - a journey undertaken centuries ago by the legendary leader of the Mongols, Genghis Khan. On this journey, Tim met a dog called Tigon. For more than three years, Tim and Tigon endured searin g heat and bitter cold; dark lonely nights when wolves circled their camp; hunger; despair; joy; and the wild beauty of the landscape that changed constantly around them. They met the people of the steppe, who welcomed Tim and Tigon into their homes, and shared their traditions and histories. This is the story of a unique journey - a journey filled with the spirit of the pioneering explorers of old. It is the story of an extraordinary friendship. Praise for On the Trail of Genghis Khan 'An inspiration to me and I believe he will be an inspiration for many.' Elizabeth Gilbert 'An epic tale of an epic journey, told with beauty and simplicity.' Tim Macartney-Snape, mountaineer, first Australian to summit Mount Everest ...Show more
$17.00
AUD
Category: Biography
The Australian colonies had come a long way since they were a dump for grim crims and convicts. Life was comfortableat least for some. But soon drought would send swaggies waltzing their matildas along the roads, and bad times would make politicians dream of uniting the country into one nation. And then a far-off war would create a different kind of digger. What they brought back home would make greater changes to Australia than gold ever did. Meet the scabs and the swaggies, battling politicians, doddering generals, sheep stealers and heroic diggers who finally turned us into a nation in the latest instalment of the Fair Dinkum Histories. It's history as youve never seen it! ...Show more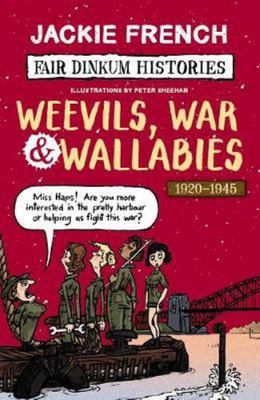 $17.00
AUD
Category: Biography | Series: Fair Dinkum Histories Ser.
1920-1945, an iconic period in Australian history: QANTAS founded, the Sydney Harbour Bridge built, Phar Lap wins the Melbourne Cup and dies in the US, Don Bradman wows the world at the wicket and becomes the main target in the Bodyline series. The Depression hits. Australia enters WW II. Aborigines lob by for full citizenship. German ships lay mines off the Australian coast and the Japanese attack Australia. History comes to life! ...Show more
$17.00
AUD
Category: Biography | Series: My Australian Story
I woke up this morning and I couldn't stop crying, cos this place is not my home, even though everyone says it is. When I was a little girl Mum would always hug me when I cried and tell me everything would be all right. Who's gunna hug me here? Mary lives with the Burkes, but they're not her real family . She hasn't seen her real mum and dad since she was taken away from them five years ago. Everyone tells her to forget about them, but she can't. She wants to find out why she was taken, and where she really belongs. ...Show more
$25.00
AUD
Category: Biography
"Have you ever had an addiction? An obsession? Have you ever wanted something so much that you can't imagine your life without it? For me, that's dance." This is a story about never giving up on your dreams, no matter what life throws at you. Chloe Bayliss was born to perform and thanks to a lot of ha rd work and determination, she's on her way to being a ballerina. At sixteen, she gets accepted into an international dance school and everything she dreamed of is about to come true. But then overnight a mystery illness takes Chloe from starring in Swan Lake to clinging to life in a hospital bed. Never in her wildest dreams could she have imagined the hurdles she would face - but also how she would eventually triumph. Against all odds, she finds a whole new way to flourish, and despite the challenges she faces, Chloe never stops dreaming big. En Pointe is the real-life story of how an aspiring ballerina became an inspiring young actor after overcoming a life-threatening illness. Miracles really can happen, even if they're not the ones you asked for. ...Show more
$18.00
AUD
Category: Biography
Whether via the numerous media reports, 60 Minutesspecials, Women's Weeklycover stories or her first book, Everything To Live For,we know about the why, how and what of that fateful day in September 2011. We know how she died four times on the operating table and her tortuous road to recovery. We've had a glimpse of the love of her fiance, Michael, that sustained her, and seen hints of the inner-strength that has made her one of the most admired women in the country. But until now, the true essence of this most remarkable Australian, plus the toll her accident has all taken on her and those around her, have remained a mystery. How and why does she push herself to ever greater physical and mental limits? What does she see when she looks in the mirror? How does her sudden celebrity (for the most unorthodox of reasons) sit with her? What lessons has she learned in the past five years? And how can each and every one of us take those lessons and apply them to our own lives? Since the first edition of Unmasked, in which Turia describes a never-ending series of impressive physical feats, including climbing the Great Wall of China, walking the Kokoda Track and competing in not one but two Ironman competitions, she and Michael have had a little boy, Hakavai. In this second edition, in three new chapters Turia also narrates her pregnancy and the joy of having a child. Unmaskedreveals the woman behind the headlines, and in so doing, uncover the grace, humour and inner-steel that gets Turia Pitt through every day - and which leaves the rest of us watching on in amazement. ...Show more
$17.00
AUD
Category: Biography
Deng Adut was six years old when war came to his village in South Sudan. Taken from his mother, he was conscripted into the Sudan People's Liberation Army. He was taught to use an AK-47 then sent into battle. Shot in the back, dealing with illness and the relentless brutality of war, Deng's future was b leak. A child soldier must kill or be killed. But, after five years, he was rescued by his brother John and smuggled into a Kenyan refugee camp. With the support of the UN and help from an Australian couple, Deng and John became the third Sudanese family resettled in Australia. Despite physical injuries and ongoing mental trauma, Deng seized the chance he'd been given. Deng taught himself to read and, in 2005, he enrolled in a Bachelor of Laws at Western Sydney University. Songs of a War Boy is the inspirational story of a young man who has overcome unthinkable adversity to become a lawyer, refugee advocate and NSW Australian of the Year. Deng's memoir is an important reminder of the power of compassion and the benefit to us all when we open our doors and our hearts to those fleeing war, persecution and pain. ...Show more
$16.00
AUD
Category: Biography
A chapter book edition of Nobel Peace Prize winner Malala Yousafzai's bestselling story of courageously standing up for girls' education. Malala's memoir of a remarkable teenage girl who risked her life for the right to go to school is now abridged and adapted for chapter book readers. Raised in a chang ing Pakistan by an enlightened father from a poor background and a beautiful, illiterate mother, Malala was taught to stand up for what she believes. Her story of bravery and determination in the face of extremism is more timely than ever. In this edition, Malala tells her story in clear, accessible language perfect for children who are too old for Malala's Magic Pencil and too young for her middle-grade memoir. Featuring line art and simplified back matter, Malala teaches a new audience the value of speaking out against intolerance and hate: an inspiring message of hope in Malala's own words. ...Show more
$20.00
AUD
Category: Biography | Series: David Hill's Kiwi Legends
An inspiring illustrated story for children about Jacinda Ardern, and her meteoric rise to become the world's youngest female leader.Nobody is too young to start changing the world.When Jacinda was little, she wanted to be a clown. But when she saw schoolmates who didn't have lunch, or even shoes, she k new she had to do something. Some kids laughed at her for wanting to help people so much, or said she couldn't do it. But that didn't stop Jacinda.She became the Prime Minister of New Zealand, and the world's youngest female leader.This is the true story of a trailblazer who has inspired people around the planet, told by award-winning author and illustrator. ...Show more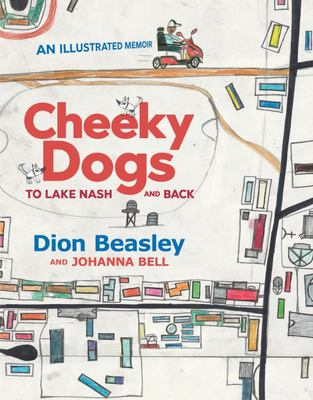 $30.00
AUD
Category: Biography
In this exuberant illustrated memoir, action-packed images and poetic words trace Dion Beasley's fascination with cheeky dogs and his unconventional journey into the world of contemporary art.