$23.00
AUD
Category: Fiction (5 to 8 years)
Meet LONG JOHN McRON, SHIP'S COOK . . . and the most unusual babysitter you've ever seen. Long John has a whole crew of wild pirates in tow, and--for one boy and his sister--he's about to transform a perfectly ordinary evening into a riotous adventure beneath a pirate moon. It's time to make some PIRAT E STEW. Marvelously silly and gloriously entertaining, this tale of pirates, flying ships, doughnut feasts and some rather magical stew is perfect for all pirates, both young and old. With a deliciously rhyming text from master storyteller Neil Gaiman and spellbinding illustrations by the supremely talented Chris Riddell, this is the picture book of the year!  Pirate Stew! Pirate Stew! Pirate Stew for me and you! Pirate Stew, Pirate Stew Eat it and you won't be blue You can be a pirate too!   ...Show more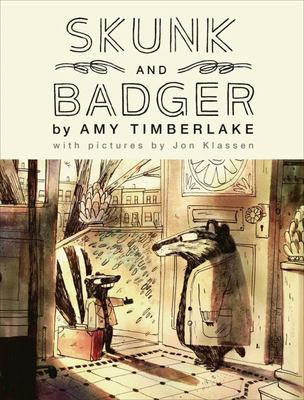 $23.00
AUD
Category: Fiction (5 to 8 years) | Series: Skunk and Badger
When friendly, free-spirited Skunk moves in with solitary rock-scientist Badger, both are forever changed in this whimsical, emotionally rich story from Newbery Honor author Amy Timberlake, illustrated in full-colour and black-and-white pictures by Caldecott Medalist Jon Klassen (This Is Not My Hat, Pax ).   No one wants a skunk. They are unwelcome on front stoops. They should not linger in Rock Rooms. Skunks should never, ever be allowed to move in. But Skunk is Badger's new roommate, and there is nothing Badger, who prefers to be left alone to do Important Rock Work, can do about it. Skunk ploughs into Badger's life, and Badger's life is upended. Tails are flipped. The wrong animal is sprayed. And why-oh-why are there so many chickens? ...Show more
$17.00
AUD
Category: Fiction (5 to 8 years) | Series: Dog Man
The next great Dog Man adventure from the worldwide bestselling author and artist Dav Pilkey. You'll howl with laughter! The Supa Buddies bamboozled the baddies, but all's not right in the world. Dog Man has a new problem to pound, and he's going to need his entire pack to help him. Will he go barking up the wrong tree?   Dav Pilkey's wildly popular Dog Man series appeals to readers of all ages and explores universally positive themes, including empathy, kindness, persistence, and the importance of doing good.   ...Show more
$17.00
AUD
Category: Fiction (5 to 8 years) | Series: Dog Man
Howl with laughter with Dog Man, the internationally bestselling series from Dav Pilkey, the creator of Captain Underpants! Petey the Cat is out of jail, and he has a brand-new lease on life. While Petey's reevaluated what matters most, Li'l Petey is struggling to find the good in the world. Can Petey a nd Dog Man stop fighting like cats and dogs long enough to put their paws together and work as a team? They need each other now more than ever -- Li'l Petey (and the world) is counting on them! Dav Pilkey's wildly popular Dog Man series appeals to readers of all ages and explores universally positive themes, including empathy, kindness, persistence, and the importance of being true to one's self.   ...Show more
$8.00
AUD
Category: Fiction (5 to 8 years) | Series: Billie B Brown
Billie really wants to win the school hat parade. She has made lots of amazing hats! But when Billie gets stuck in bed with a horrible cold, will her hat parade plans be ruined?
$16.00
AUD
Category: Fiction (5 to 8 years) | Series: Weirdo
Its time to vote! Weir Dos in the running for class captain... but will an EPIC HAIR DISASTER destroy his chances of winning?! It wont be easy... but it will be funny!
$15.00
AUD
Category: Fiction (5 to 8 years)
THE WITCHES by Roald Dahl is the story of a detestable breed of Witches. BEWARE. Real witches dress in ordinary clothes and look like ordinary women. But they are not ordinary. They are always plotting and scheming with murderous, bloodthirsty thoughts - and they hate children. The Grand High Witch hat es children most of all and plans to make every single one of YOU disappear. Only one boy and his grandmother can stop her, but if their plan fails the Grand High Witch will frizzle them like fritters, and then what . . . ? Now you can listen to THE WITCHES and other Roald Dahl audiobooks read by some very famous voices, including Kate Winslet, David Walliams and Steven Fry - plus there are added squelchy soundeffects from Pinewood Studios! And look out for new Roald Dahl apps in the App store and Google Play- including the disgusting TWIT OR MISS! and HOUSE OF TWITS inspired by the revolting Twits. ...Show more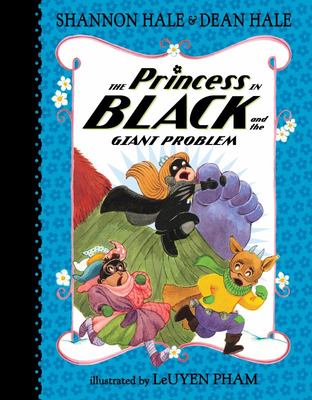 $20.00
AUD
Category: Fiction (5 to 8 years) | Series: Princess in Black
With a noisy giant crashing around the kingdom, the Princess in Black uses the Sparkle Signal to call ALL her heroic friends together--for the biggest adventure yet. The Princess in Black is ready for her snowy playdate with the Goat Avenger and the Princess in Blankets. It's a perfect day to build sno w monsters and battle them for practice. But just when they're about to wage battle, a huge foot smashes their snow monster. "SQUASHY " It's a giant, and it's smashing everything in its path The giant is too strong for the three friends, so the Princess in Blankets has an idea: it's time to light the Sparkle Signal and summon help. With a rising crescendo of a plot and a delightfully surprising ending, the latest adventure in the New York Times best-selling series features all the Princess in Black's friends as heroes for the first time. ...Show more
$15.00
AUD
Category: Fiction (5 to 8 years) | Series: The Bad Guys
Can the Bad Guys save the world from evil Dr. Marmalade's meowing monsters? They'll need help from foxy Agent Fox, a swampy secret zombie antidote, and the feistiest, toothiest, hungriest granny around in this book. Illustrations.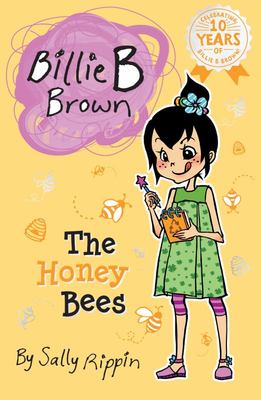 $8.00
AUD
Category: Fiction (5 to 8 years) | Series: Billie B Brown
Billie wants to protect the planet. She knows bees are super-dooper important, so she's going to build a beehive at school! But why is her best friend Jack so upset about her plan?
$15.00
AUD
Category: Fiction (5 to 8 years) | Series: Real Pigeons
Ever wonder why pigeons always act so weird? It's because they're out there chasing the bad guys and saving your butts! In this hot new series for fans of Bad Guys and Dog Man, the crime-fighting birds known as the REAL PIGEONS have some mega mysteries to solve. Someone has been stealing from a vulture. A beastly child is lost in the park. And Homey's long-lost family have been bird-napped!   But how can you fight crime when you don't have the perfect nest?? No-one can protect a city like Rock, Frillback, Tumbler, Homey and Grandpouter. Crime-fighting has never been so COO! ...Show more
$16.00
AUD
Category: Fiction (5 to 8 years) | Series: WeirDo
My parents could have given me any first name at all, like John, Kevin, Shmevin . . . ANYTHING. Instead I'm stuck with the worst name since Mrs Face called her son Bum. Meet Weir Do. No, thats not a typo, thats his name! Weir Do's the new kid in school. With an unforgettable name, a crazy family and so me seriously weird habits, fitting in wont be easy . . . but it will be funny! ...Show more