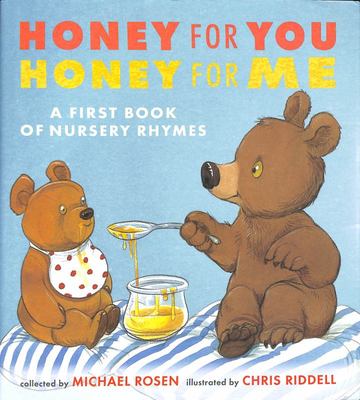 $33.00
AUD
Category: Babies
From Children's Laureates Michael Rosen and Chris Riddell, the bestselling team behind A Great Big Cuddle, comes a first book of nursery rhymes. Flying pigs, wobbling plates of jelly and a giant with a terrible fear of mice: welcome to the topsy-turvy world of nursery rhymes. Inspired by his lifelong f ascination with these wonderful, riddling rhymes, Michael Rosen has placed familiar playground songs beside forgotten gems for a seminal new collection, which Chris Riddell has brought to vivid life with his magnificent, exuberant pictures. Expect familiar faces, from little Jumping Joan to Miss Mary Mack-Mack-Mack – but also plenty of mischievous surprises. With over thirty rhymes to choose between, this is a book for families to share and treasure. ...Show more

$30.00
AUD
Category: Babies
Explore an enchanting world of 101 nursery rhymes, poems and songs, illustrated by Frann Preston-Gannon, illustrator of I Am the Seed That Grew the Tree, which won Waterstones Children's Gift of the Year. This is the fourth title in the Nosy Crow Classics series, which includes The Velveteen Rabbit, Pe ter Pan and Heidi, all beautiful cloth-bound editions with foiled jackets and covers, and ribbon markers. In this captivating collection, you'll meet favourite friends Humpty Dumpty, the Owl and the Pussy-cat and Little Miss Muffet, as well as mermaids, elves and a whole host of animals at a magical fair. Discover games for playtime, songs for supper time and star-filled lullabies for bedtime. This rich anthology will delight the whole family and is the perfect birthday, Christmas or christening gift to treasure. ...Show more
$20.00
AUD
Category: Babies | Series: Baby Touch
Babies see first of all in black and white, and in bright, high contrast colours such as yellow and red. This padded cloth book includes simple images, black-and white illustrations and a touch-and-feel on every spread to help develop a baby's eyesight and engage their senses, making this the perfect fi rst book for children. ...Show more
$15.00
AUD
Category: Babies
There are red sheep and blue sheep, wind sheep and wave sheep, scared sheep and brave sheep, but where is the green sheep?   The search is on in this cozy, sheep-filled story from acclaimed author Mem Fox and popular Australian cartoonist Judy Horacek. Complete with sleepy rhymes and bright illustration s, this book is sure to delight children of all ages, from the very young to those just beginning to read.     ...Show more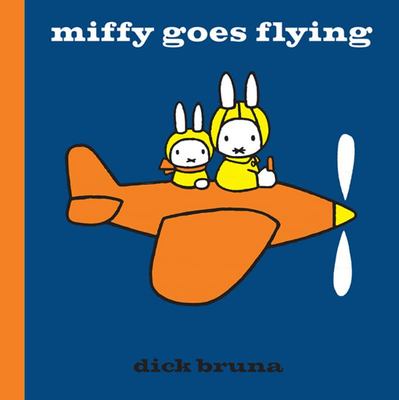 $13.00
AUD
Category: Babies | Series: Miffy
Join Miffy and her Uncle in this delightful story as they fly through the sky in his aeroplane.  Children will be delighted by the charming rhyming text as Miffy and her Uncle fly high above the trees and the sea together.
$35.00
AUD
Category: Babies
Join Mother Goose and her three little goslings as they enjoy over fifty classic nursery rhymes, traditional lullabies and favourite action songs, beautifully illustrated in full colour throughout by the award-winning Axel Scheffler, illustrator of The Gruffalo. The deluxe 96-page hardback has a ribbon marker and foiled jacket, making it a very special gift. The rhymes are linked together by enchanting original stories about Mother Goose and her goslings as they learn to waddle, swim and more, giving a unique and fresh twist to these traditional favourites. From Humpty Dumpty to Jack and Jill, and from Baa Baa Black Sheep to Twinkle Twinkle Little Star, there's something for everyone in this beautiful gift treasury - a must for every family bookshelf. ...Show more
$15.00
AUD
Category: Babies | Series: Spot
It's been a busy day, and now it's time for Spot to say goodnight to his mom, his dad, and his cat, Ginger. This sweet lift-the-flap book offers a perfect way for parents to ease their toddlers toward bedtime. Full color.
$10.00
AUD
Category: Babies
Wander into the heart of Acorn Wood with this fun box of early learning board books, based on the bestselling toddler series from the creators of The Gruffalo .Join Fox, Pig, Rabbit, Bear and all their friends in the Tales From Acorn Wood Little Library, which includes four early learning books based on the bestselling preschool series by Julia Donaldson and Axel Scheffler.Learn all about playing together and helping each other in Friends; spot Bear's red waistcoat, Fox's blue socks, and the yellow flowers in Rabbit's garden in Colours; find out who's awake and who's asleep in Opposites; and in Counting, count from one Pig playing hide-and-seek to ten friends enjoying a sunny picnic in Acorn Wood!These four fun and sturdy board books are brought together in a miniature box that is just right for little hands - the perfect gift for toddlers. ...Show more
$15.00
AUD
Category: Babies | Series: That's Not My...
 Babies and toddlers will love touching the textured patches as they meet lots of adorable kangaroos. The bright pictures and textures to stroke are designed to help develop sensory and language awareness.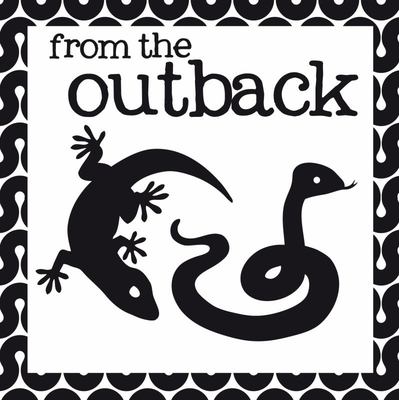 $14.00
AUD
Category: Babies | Series: Crinkly Book of Aussie Animals Ser.
Discover creatures from the Australian outback. Crinkly material and simple contrast illustrations designed for sensory stimulation and development.
$15.00
AUD
Category: Babies | Series: That's Not My...
This touchy-feely book features a fuzzy chick to spot and talk about on every page. Babies and toddlers will love turning the pages and touching the feely patches as they try to find their chick. A fun addition to the bestselling That's not my... series, perfect for Easter.
$10.00
AUD
Category: Babies | Series: Baby's Very First Books
A simple board book with pictures of baby's favourite things to see. The high-contrast images are easy for babies to focus on and the 'soft-touch' cover make this an ideal book for sharing between parent and child.