$17.00
AUD
Category: Board
The Enormous Crocodile is hungry and ready to use cunning plans and clever tricks to snap up a snack. Just be careful that he doesn't snap up . . . YOU! A finger puppet book that really bites, this is a laugh-out-loud book for adults and chiddlers to read together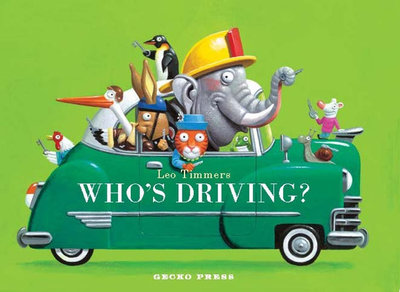 $15.00
AUD
Category: Board
A new play on the fable of the hare and the tortoise, this is a picture book for drivers of all ages. Who's driving the fire engine? Elephant! He's driving to the fire station. Wheeooh wheeooh wheeooh!
$15.00
AUD
Category: Board
Join Bluey and Bingo as they try to answer the question- can grannies dance? Bluey has been a phenomenal success since airing on ABC KIDS in October 2018, amassing legions of dedicated fans and taking the coveted position of being the most watched program ever on ABC iView, with over 200 million plays. It has also topped the Australian iTunes Kids Chart with the series peaking at #1 and consistently remaining in the Top 5. ...Show more
$15.00
AUD
Category: Board
It's Bingo's turn to take Bob Bilby home. Will he have fun with Bluey and Bingo?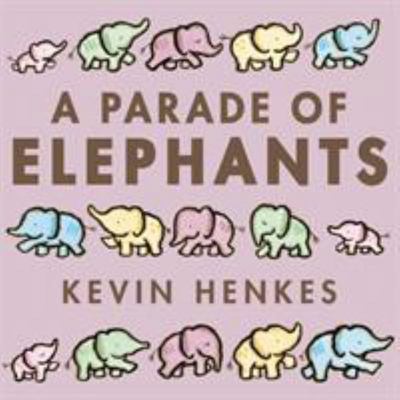 $15.00
AUD
Category: Board
New York Times-bestselling and Caldecott Medalist Kevin Henkes follows five joyful elephants as they march from dawn to dusk. Where are they going? Read and find out An ALA Notable Book This engaging picture book is just right for the youngest reader and is a perfect choice for story time and bedtime sharing. Up and down, over and under, through and around . . . five big and brightly colored elephants are on a mission in this picture book for young children by Caldecott Medalist Kevin Henkes. Where are they going? What will they do when they get there? It's a surprise With a text shimmering with repetition and rhythm, bright pastel illustrations, large and readable type, and an adorable parade of elephants, Kevin Henkes introduces basic concepts such as numbers, shapes, adjectives, adverbs, and daytime and nighttime. A Parade of Elephants is an excellent choice for story time as well as bedtime sharing. ...Show more
$15.00
AUD
Category: Board | Series: That's Not My...
Babies and toddlers will love touching the textured patches as they meet lots of adorable wombats. The bright pictures and textures to stroke are designed to help develop sensory and language awareness. Part of an internationally bestselling series, which includes over fifty titles and has sold over 5 m illion copies in the UK alone. ...Show more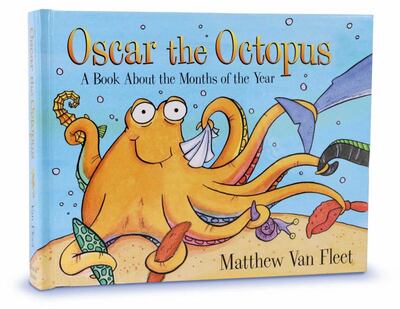 $30.00
AUD
Category: Board
Join Oscar as he introduces preschoolers to the months of the year, texture, colors, and fascinating sea creatures. The cleverly textured pages will tickle fingertips and funny bones while revealing clues to what Oscar will catch next from a shiny friend to a surprise pop-up ending!
$15.00
AUD
Category: Board | Series: Peter Rabbit
Peter Rabbit is such a good Easter bunny that he is giving all his friends Easter eggs. Hop along with Peter and meet all his friends in this adorable Easter book with touch and feel elements on every page! Perfect for little bunnies everywhere!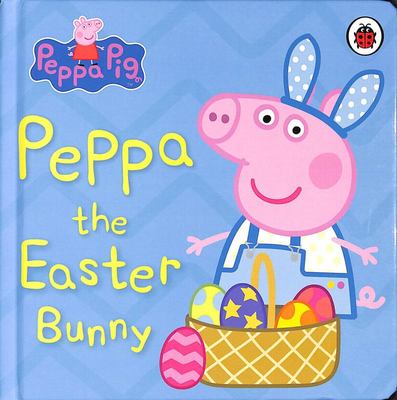 $10.00
AUD
Category: Board | Series: Peppa Pig
It's Easter and Peppa and George are having an Easter egg hunt for their friends! Mummy and Daddy Pig help them paint all the colourful eggs and together they hide them all round the garden. Their friends arrive and are soon busy hunting for eggs but Peppa and George have disappeared... where could they have gone? Aha! There's Peppa the Easter Bunny and George the chick to surprise their friends! Everybody loves Easter! ...Show more
$13.00
AUD
Category: Board | Series: Maisy
Maisy's building her friend a house, and you can join in! With easy-to-use pull, slide and play tabs on every spread, little ones will love this interactive building adventure. Brrrm! Brrrm! Beep! Beep! Maisy and her friends are building a house for Ella! Pull, slide and play with the tabs to pour in th e rubble, mix the cement, swing the crane and paint Ella's beautiful new home. A delightful story about teamwork with exciting, interactive spreads, ideal for imaginative play! ...Show more
$17.00
AUD
Category: Board
Meet Bluey! Bluey Heeler loves to play, explore and use her imagination to turn everyday life into an amazing adventure. Learn all about Bluey in this fun shaped board book. Bluey has been a phenomenal success since airing on ABC KIDS in October 2018, amassing legions of dedicated fans and taking the c oveted position of being the most watched program ever on ABC iView, with over 170 million plays. It has also topped the Australian iTunes Kids Chart with the series peaking at #1 and consistently remaining in the Top 5. ...Show more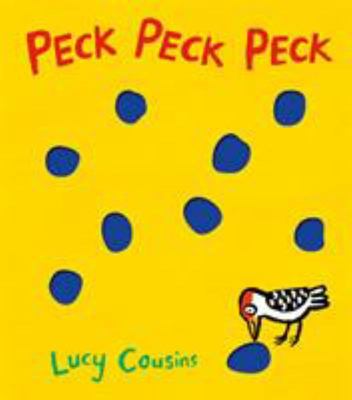 $15.00
AUD
Category: Board
"Not only has irresistible charm but in Cousins's signature fashion, there's a lot to learn. . . . There's a world of interactive enjoyment here." -- Booklist (starred review)   Little woodpecker has just learned to peck. He's having so much fun that he peck-peck-pecks right through a door and has a go at everything on the other side. Children will be drawn to the young bird's exuberance at learning a new skill--and ready to snuggle along at day's end for a night of sweet dreams. ...Show more