Pet
by Matthew Van Fleet
$35.00
AUD
Category: Board
From the #1 New York Times bestselling creator of Heads and Dog comes a funny and interactive book featuring everyone's favorite pets! Children will delight in this interactive introduction to an incredible assortment of pets, from guinea pigs and rabbits to pot-bellied pigs, reptiles, fish, and more! S turdy pull tables, flaps, textures, and a fabulous pop-up finale will engage young readers as they discover the world of possible pets to get! Pets is an interactive and read aloud favorite for all toddlers who love animals. ...Show more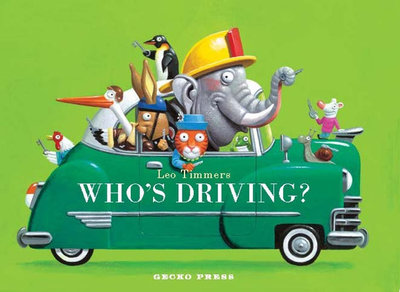 $15.00
AUD
Category: Board
A new play on the fable of the hare and the tortoise, this is a picture book for drivers of all ages. Who's driving the fire engine? Elephant! He's driving to the fire station. Wheeooh wheeooh wheeooh!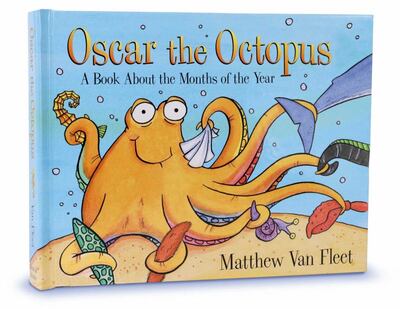 $30.00
AUD
Category: Board
Join Oscar as he introduces preschoolers to the months of the year, texture, colors, and fascinating sea creatures. The cleverly textured pages will tickle fingertips and funny bones while revealing clues to what Oscar will catch next from a shiny friend to a surprise pop-up ending!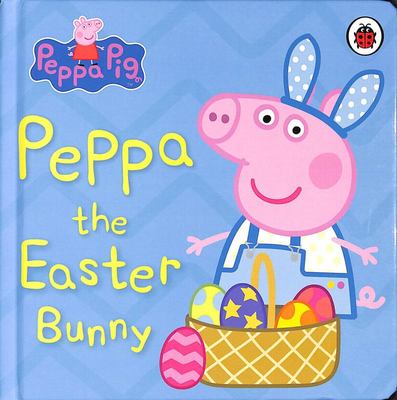 $10.00
AUD
Category: Board | Series: Peppa Pig
It's Easter and Peppa and George are having an Easter egg hunt for their friends! Mummy and Daddy Pig help them paint all the colourful eggs and together they hide them all round the garden. Their friends arrive and are soon busy hunting for eggs but Peppa and George have disappeared... where could they have gone? Aha! There's Peppa the Easter Bunny and George the chick to surprise their friends! Everybody loves Easter! ...Show more

$15.00
AUD
Category: Board
Take your first steps with Antiracist Baby! Or rather, follow Antiracist Baby's nine easy steps for building a more equitable world. With bold art and thoughtful yet playful text, Antiracist Baby introduces the youngest readers and the grown-ups in their lives to the concept and power of antiracism. Pr oviding the language necessary to begin critical conversations at the earliest age, Antiracist Baby is the perfect gift for readers of all ages dedicated to forming a just society. ...Show more
$15.00
AUD
Category: Board
Bluey and Bingo head to the pool with Dad. What could go wrong? A gorgeous board book for kids of all ages. Bluey has been a phenomenal success since airing on ABC KIDS in October 2018, amassing legions of dedicated fans and hugely popular ranges of books, toys, clothes, games and more. It holds the cov eted position of being the most watched program ever on ABC iView, with over 260 million plays for Series One, and is the winner of an International Emmy for Most Outstanding Children's Programme.   ...Show more
$15.00
AUD
Category: Board | Series: Peter Rabbit
Peter Rabbit is such a good Easter bunny that he is giving all his friends Easter eggs. Hop along with Peter and meet all his friends in this adorable Easter book with touch and feel elements on every page! Perfect for little bunnies everywhere!
$15.00
AUD
Category: Board
A vibrant, interactive peekaboo board book that little ones won't be able to resist. Easy-to-use peekaboo sliders, a funny rhyming text and surprise mirror ending combine in this stylish and interactive board book for babies and toddlers!With a total of 10 smooth mechanisms to push, pull or turn on eve ry spread this beautiful book is packed full of fun! Connecting with faces and playing peekaboo is one of the first games that babies play. It's why the very youngest of children will love this cute love-themed book - and want to read it again and again. ...Show more
$15.00
AUD
Category: Board | Series: That's Not My...
Babies and toddlers will love touching the textured patches as they meet lots of adorable wombats. The bright pictures and textures to stroke are designed to help develop sensory and language awareness. Part of an internationally bestselling series, which includes over fifty titles and has sold over 5 m illion copies in the UK alone. ...Show more
$15.00
AUD
Category: Board | Series: The Gruffalo
A mouse took a stroll through the deep dark wood. A fox saw the mouse and the mouse looked good. Walk further into the deep dark wood, and discover what happens when a quick-witted mouse comes face to face with an owl, a snake . . . and a hungry Gruffalo! Julia Donaldson and Axel Scheffler's The Gruffal o is an undisputed modern classic and has become a bestselling phenomenon across the world with over 13.5 million copies sold. This award-winning rhyming story of a mouse and a monster has found its way into the hearts and bedtimes of an entire generation of children and will undoubtedly continue to enchant children for years and years to come. No home should be without The Gruffalo! ...Show more
$17.00
AUD
Category: Board
What does a giant's foot feel like? How about a rotten egg, or a bumpy crocodile? Find out in this book that's full of the most REVOLTING things to touch and feel!
$15.00
AUD
Category: Board
Join Bluey and Bingo as they try to answer the question- can grannies dance? Bluey has been a phenomenal success since airing on ABC KIDS in October 2018, amassing legions of dedicated fans and taking the coveted position of being the most watched program ever on ABC iView, with over 200 million plays. It has also topped the Australian iTunes Kids Chart with the series peaking at #1 and consistently remaining in the Top 5. ...Show more