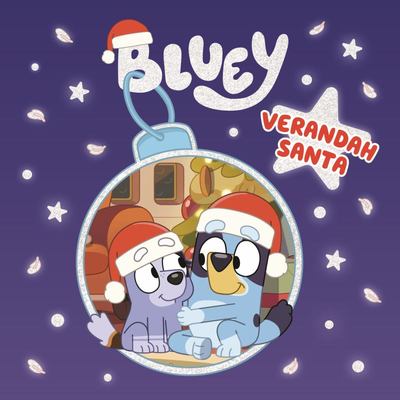 $17.00
AUD
Category: Christmas Books
It's Christmas Eve and Bluey, Bingo and Muffin decide to play a game called Verandah Santa! What will Santa bring them? A gorgeous hardback book for kids of all ages. Bluey has been a phenomenal success since airing on ABC KIDS in October 2018, amassing legions of dedicated fans and hugely popular range s of books, toys, clothes, games and more. It holds the coveted position of being the most watched program ever on ABC iView, with over 260 million plays for Series One, and is the winner of an International Emmy for Most Outstanding Children's Programme. ...Show more
$25.00
AUD
Category: Christmas Books
Santa receives letters of Christmas wishes from children all over the world. But this year there's one that just doesn't make sense. What does this child want for Christmas? Santa is determined to find out! An irresistible festive follow-up to the internationally bestselling Dragon Post and Beast Feast . This joyous novelty book sparkles with Emma Yarlett's vibrant illustrations and quirky humour, and is full of lots more hilarious letters to open.   ...Show more
$25.00
AUD
Category: Picture Books | Series: Claris
A sweet little mouse takes on a cheeky cat burglar with holiday cheer Can Claris and Monsieur save the day - the New York way?   The fourth Claris book from acclaimed fashion illustrator Megan Hess. The best-selling Claris series follows an adorable mouse who moves to Paris to follow her fashion dreams, for fans of Eloise and Olivia. Destined to delight fashion-obsessed readers of all ages   A quarter of a million Claris books in print   ...Show more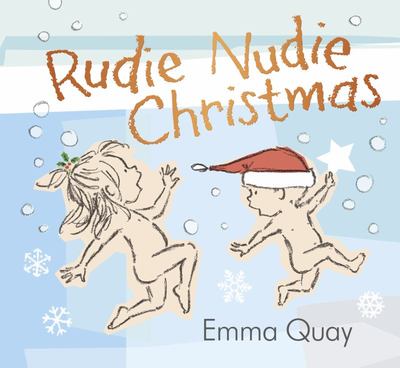 $25.00
AUD
Category: Christmas Books
A delightful Rudie Nudie celebration of the joy of Christmas from award-winning creator Emma Quay. Yoo-hoo, Rudie Nudie. Rudie Nudie, where are you? It is very nearly Christmas Day for Rudie one and two. It's Christmas Eve and two little rudie nudies are on the run again! From bestselling author-ill ustrator Emma Quay comes the perfect book to share this holiday season. ...Show more
$15.00
AUD
Category: Christmas Books | Series: Ella Diaries
WARNING: You are about to read my UTTERLY BIGGEST SECRETS. Can I trust you? OK then. Im Ella, and this is my diary. Ella has SO MANY ideas for the class CHRISTMAS PROJECT that she calls a SPECIAL MEETING with her BFFs Zoe and Ammy. They want to do all the actoring, directoring and costume designering. A nd it would be even more aMAZing if there was a CHICKEN DANCE and a GIANT NUTCRACKER and SOME REINDEERS too! Ella cant wait to tell her whole class all about it! ...Show more

$15.00
AUD
Category: Christmas Books
Welcome to Santa' s grotto, little fishes, please come in, And meet the real-life Santa Klaus, I' s really, really him! Deep beneath the shimmering blue sea, i' s almost Christmas Eve, and Shelly the shark is VERY excited. She puts on her Santa suit and turns her cave into a festive Christmas grotto. Th en she waits for all the little fishes to come in. They seem strangely reluctant . . . But Sid the squid thinks all his Christmases have come at once! Will Sid get taken in by Shark's Santa disguise - or will he be in for a big surprise? A hilarious underwater Christmas romp from the creators of Mince Spies. ...Show more
$15.00
AUD
Category: Christmas Books | Series: Peppa Pig
This timeless Christmas classic has been updated for Peppa Pig in a brand new, fully rhyming story! It's the most magical night of the year... Christmas Eve! Maybe Peppa and George will meet a special visitor. It's the perfect Christmas present for Peppa fans everywhere!
$30.00
AUD
Category: Christmas Books
Three festive family favourites exquisitely illustrated in Natee Puttapipat's intricate silhouette style. Nothing spreads the spirit of the season quite like the three Christmas classics brought together in this stunning gift book. The unforgettable poem The Night Before Christmas, the joyful song Jingl e Bells and the beloved ballet story The Nutcracker are presented here for the first time in one lavish book with stunning artwork by Natee Puttapipat. This wonderful seasonal selection is the perfect gift – a beautiful book to share at Christmas and treasure for ever. ...Show more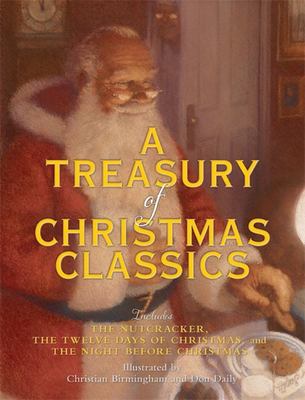 $20.00
AUD
Category: Christmas Books
MOM'S CHOICE AWARDS GOLD AWARD RECIPIENT FOR CHILDREN"S PICTURE BOOKS "The stockings were hung by the chimney with care, in the hopes that St Nicholas soon would be there." Celebrate Christmas with three holiday favorites, The Nutcracker, The Twelve Days of Christmas, and The Night Before Christmas in this exquisite illustrated collection. From E.T.A. Hoffmann's magical, romantic tale to the joyful Christmas carol to Clement C. Moore's cherished poem of St. Nicholas, this magical treasury is filled with love, warmth, and yuletide cheer. ...Show more
$25.00
AUD
Category: Christmas Books
We have more than fifty versions of this wonderful poem in our library; this is one of our favorites. Margaret Evans Price has a gentle talent. The Santa Claus on the cover, and throughout, is one of the kindest Santas ever imagined. This is a Santa who is appealingly earth bound. This is a facsimile of the 1917 edition. We have die-cut it, as in the original, and the shaped / rounded top makes it especially appealing. This is an ideal first "Night Before Christmas" for a young child. ...Show more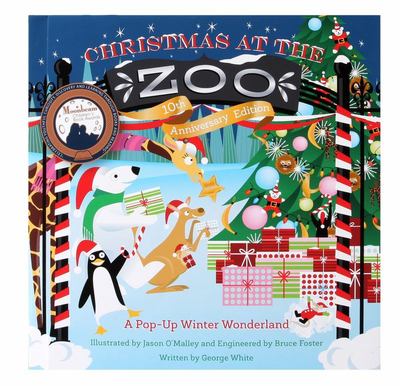 $45.00
AUD
Category: Christmas Books
Excitement reigns as the animals at the zoo decorate their homes in anticipation of of an upcoming visit from Santa Claus. This special 10th anniversary edition is a zoo-rific retelling of the classic "The Night Before Christmas." Full color.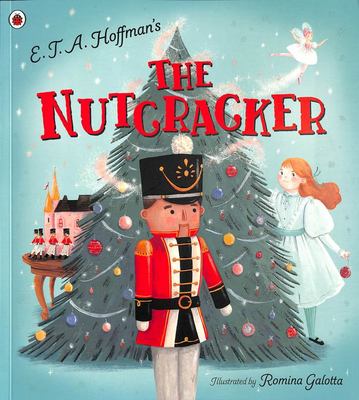 $15.00
AUD
Category: Christmas Books
Follow Marie on her magical Christmas Eve adventure in this wonderful retelling of E.T.A Hoffman's original tale. Romina Galotta's artwork brings this classic adaptation to life, creating a sumptuous tale of sugarplum fairies, sparkling lights and secret doorways.