This is an example of paragraph.
Heading 1.
Heading 2.
Heading 3.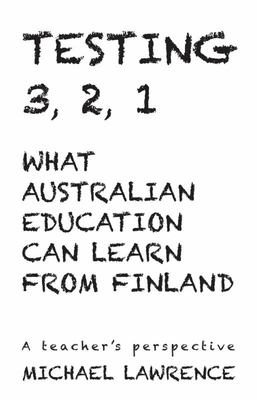 $28.00
AUD
Category: Educational
"Finnish teachers looked at me as if I was a child molester when I described the NAPLAN tests given to children as young as eight. When they suggested that the results of these tests would lead to increased funding and assistance for those students and schools that did not do well, it was difficult to e xplain that this was not the case! My investigation into what made the Finnish system so successful was quickly becoming an inquiry into why my own system was so unsuccessful. The next few years would see more time in schools in Finland, interacting with Finnish educators at all levels. I immersed myself in education books and dissertations on Finnish education, in addition to countless formal and informal interviews with Australian and Finnish teachers." How had Australia found itself in this position? Testing 3,2,1 is the story of how Australian education fell behind the world's best and how Finland came to lead. It is also a guide to how some of Finland's ideas can be used by teachers and schools to begin to reverse the current malaise of Australia's education system. Essential reading for all Australian educators. ...Show more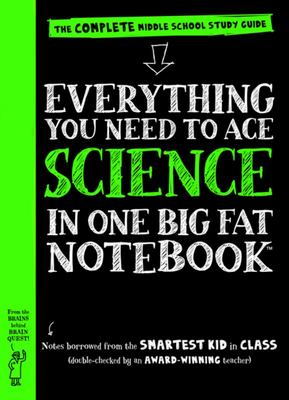 $25.00
AUD
Category: Educational | Series: Big Fat Notebooks
It's the revolutionary science study guide just for middle school students from the brains behind Brain Quest.      Everything You Need to Ace Science . . . takes readers from scientific investigation and the engineering design process to the Periodic Tab≤ forces and motion; forms of energy; outer space and the solar system; to earth sciences, biology, body systems, ecology, and more. The BIG FAT NOTEBOOK(tm) series is built on a simple and irresistible conceit--borrowing the notes from the smartest kid in class. There are five books in all, and each is the only book you need for each main subject taught in middle school: Math, Science, American History, English Language Arts, and World History. Inside the reader will find every subject's key concepts, easily digested and summarized: Critical ideas highlighted in neon colors. Definitions explained. Doodles that illuminate tricky concepts in marker. Mnemonics for memorable shortcuts. And quizzes to recap it all. The BIG FAT NOTEBOOKS meet Common Core State Standards, Next Generation Science Standards, and state history standards, and are vetted by National and State Teacher of the Year Award-winning teachers. They make learning fun, and are the perfect next step for every kid who grew up on Brain Quest.   ...Show more
$16.00
AUD
Category: Educational
Careful--you are holding fresh ink. And not hot-off-the-press, still-drying-in-your-hands ink. Instead, you are holding twelve stories with endings that are still being written--whose next chapters are up to you. Because these stories are meant to be read. And shared. Thirteen of the most accomplished Y A authors deliver a label-defying anthology that includes ten short stories, a graphic novel, and a one-act play from Walter Dean Myers never before in-print. This collection addresses topics like gentrification, acceptance, untimely death, coming out, and poverty and ranges in genre from contemporary realistic fiction to adventure and romance. It will inspire you to break conventions, bend the rules, and color outside the lines. All you need is fresh ink. AUTHORS INCLUDE- Schuyler Bailar, Melissa de la Cruz, Sara Farizan, Sharon G. Flake, Eric Gansworth, Malindo Lo, Walter Dean Myers, Daniel Jose Older, Thien Pham, Jason Reynolds, Aminah Mae Safi, Gene Luen Yang, Nicola Yoon "I absolutely love this mix of established and newer talents, and I'm really intrigued and excited by the mixed formats." --BookRiot "Huge, huge names in YA participated." --Bustle ...Show more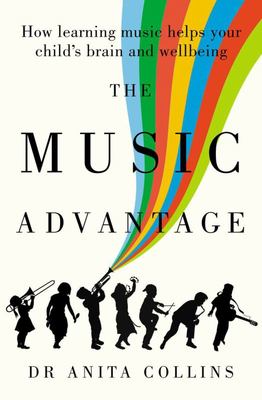 $33.00
AUD
Category: Educational
Groundbreaking music educator Dr Anita Collins draws on the latest international neurological research to reveal the extraordinary and often surprising benefits of learning music for children from newborns to teenagers.
$13.50
AUD
Category: Educational
Award-winning author Tony Johnston and illustrator Melissa Sweet create a joyful story about the first day of kindergarten! "I'm off to kindergarten now.I'd better take my bear.He likes to sit beside me soI'll take a little chair. . . ." So begins the long list of things Bill absolutely needs for his fi rst day of school. Along with his pillow and some cookies, he also plans on bringing his sandbox, some digging moles, and a moving truck! A touching story of first-day jitters and hopes, Tony Johnston's rhyming text is paired with Melissa Sweet's delightful illustrations! ...Show more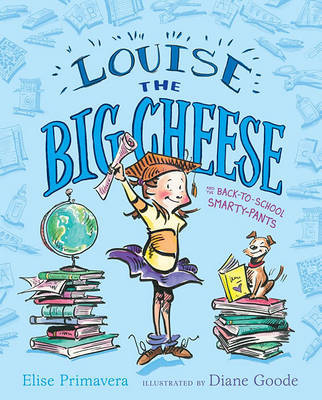 $24.95
AUD
Category: Educational
Louise the Big Cheese is determined to make the grade in school this year and that means straight As. But she's stuck with the toughest teacher ever. Will Louise make the grade?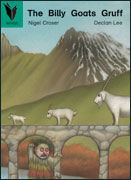 $45.95
AUD
Category: Educational
Three billy goats went up a mountain to find food, but a nasty troll blocks their way. How will they get past? Wings is a series of readers at the earliest Guided Reading Levels. Level 14. Word count 292.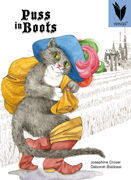 $45.95
AUD
Category: Educational | Series: Wings
Puss was a clever cat whose poor master wished to be rich. Can Puss in Boots make his master's wish come true. Reading level 20. Word count 531.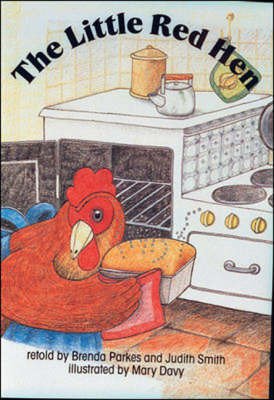 $59.95
AUD
Category: Educational | Series: Literacy Links Plus Big Books Early
Traditional Tale with special print features. Initial and final clusters, phonemes in words with clusters, high-frequency words. Age Range: 7-8 year olds. Ideal for Shared Reading and Writing. Provides thorough coverage of the Literacy Strategy requirements for Year 1 (P2). Can also be used with Foundat ion (P1), Year 2 (P2), and Year 3 (P4. Size: 52.4cm by 37.5cm wide. Published 1997. 16 pages. ...Show more