$25.00
AUD
Category: On Writing
The English language is changing constantly. We invent new words and phrases, we mash up idioms, we mispronounce, misuse, misappropriate. Sue Butler has heard it all and is ready to defend and disagree with common usage. Veering from tolerance to outrage, she examines how the word sheila took a nose-div e after World War II, considers whether we should hunker or bunker down, and bemoans the emptiness of rhetoric. She shouts 'down with closure' as it leaps from the psychoanalyst's couch, explains why we've lost the plot on deceptively, untangles the manuka honey stoush, fathoms why the treatment of famous is infamous, and ponders whether you would, could or should ...Rebel without a Clause is a fascinatingly idiosyncratic romp through the world of words by lexicographer and former Macquarie Dictionary Editor, Sue Butler. ...Show more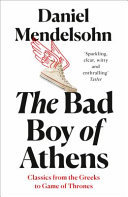 $25.00
AUD
Category: On Writing
'Mendelsohn takes the classical costumes off figures like Virgil and Sappho, Homer and Horace ... He writes about things so clearly they come to feel like some of the most important things you have ever been told.' - Sebastian Barry. Over the past three decades, Daniel Mendelsohn's essays and reviews h ave earned him a reputation as 'our most irresistible literary critic' (New York Times). This striking new collection exemplifies the way in which Mendelsohn - a classicist by training - uses the classics as a lens to think about urgent contemporary debates. There is much to surprise here. Mendelsohn invokes the automatons featured in Homer's epics to help explain the AI films Ex Machina and Her, and perceives how Ted Hughes sought redemption by translating a play of Euripides (the 'bad boy of Athens') about a wayward husband whose wife returns from the dead. There are essays on Sappho's sexuality and the feminism of Game of Thrones; on how Virgil's Aeneid prefigures post-World War II history and why we are still obsessed with the Titanic; on Patrick Leigh Fermor's final journey, Karl Ove Knausgaard's autofiction and the plays of Tom Stoppard, Tennessee Williams, and Noël Coward. The collection ends with a poignant account of the author's boyhood correspondence with the historical novelist Mary Renault, which inspired his ambition to become a writer. In The Bad Boy of Athens, Mendelsohn provokes and dazzles with erudition, emotion and tart wit while his essays dance across eras, cultures and genres. This is a provocative collection which sees today's master of popular criticism using the ancient past to reach into the very heart of modern culture. ...Show more
$27.00
AUD
Category: Australian
A long and intimate relationship with reading has taught acclaimed writer Tegan Bennett Daylight that - in life as in books - the delight is in the details. Tegan Bennett Daylight has led a life in books - as a writer, a teacher and a critic, but first and foremost as a reader. Reading has been her insp iration and solace, her recreation and profession, her poison and her medicine. In this deeply intimate and insightful work, Daylight describes how her rich storehouse of reading has nourished her life, and how her life informs her reading. In both, she shows us that it's the small points of connection - the details - that really matter: what we see when someone close to us dies, when we give birth, when we fall in love, when we make friends. The details are what we can share and compare and carry with us. Daylight writes with invigorating candour and compassion about her mother's last days; her own experiences of childbearing and its aftermath (in her celebrated essay 'Vagina'); her long admiration of Helen Garner and George Saunders; and her great loves and friendships. Each chapter is a revelation, and a celebration of how books offer not an escape from 'real life' but a richer engagement with the business of living. The result is a work that will truly deepen your relationship with books, and with other readers. The delight is in the details. 'Daylight is simply a superb writer. Her prose is supple, discursive, funny, restrained and loving. On finishing The Details, I felt as I do at the end of every great book: washed clean and scoured out; unmade and remade. Like all great art, The Details is about many things at once: among them birth and death, laughter and misery, mothers and children, the body and the spirit - and informing and transforming all this, of course, it is about reading and the creation of a sustaining inner life. It reminds us that in life as in writing, it's the illuminating detail that reveals the truth of who we are. If you love reading, you'll cherish this book for showing you why.' Charlotte Wood, author of The Weekend and The Natural Way of Things   ...Show more
$20.00
AUD
Category: On Writing
''An utterly delightful book to read, Dreyer''s Englishwill stand among the classics on how to use the English language properly.'' ELIZABETH STROUT ''A complete joy. For those who care about words - and for those who don''t - Dreyer''s English is the book we have all been waiting for. Wise, funny, no-n onsense, stylish and brilliantly practical. Ditch the beach books this year; take this instead.''RACHEL JOYCE _______________________ An indispensable, New York Times-bestsellingguide to the craft of writing from Random House''s long-time copy chief and one of Twitter''s leading language gurus. We all write, all the time- books, blogs, tweets, emails, emails, emails - and we all want to write better. Benjamin Dreyer is here to help. As Random House''s copy chief, Dreyer has upheld the standards of the legendary publisher for more than two decades. He is beloved by authors and editors alike - not to mention his followers on social media - for playfully, brilliantly deconstructing the English language. Dreyer''s English is the distillation of everything he has learned from copyediting thousands of books, the perfect guide not just for writers but for everyone who wants to put their best prose foot forward. Both authoritative and amusing, Dreyer''s Englishoffers lessons on punctuation, from the underloved semicolon to the enigmatic en-dash; the rules and non-rules of grammar, including why it''s OK to begin a sentence with ''And'' or ''But'' and to confidently split an infinitive; and why it''s best to avoid the doldrums of the Wan Intensifiers and Throat Clearers, including ''very'', ''rather'', ''of course'', and the dreaded ''actually''. And yes- ''Only godless savages eschew the Oxford comma.'' Stuffed with advice, insider wisdom, and fun facts, this book will prove to be invaluable to everyone who wants to shore up their writing skills, mandatory for people who spend their time editing and shaping other people''s prose, and - perhaps best of all - an utter treat for anyone who simply revels in language. _______________________ This book is written in British English._______________________''A fascinating guide to grammatical "rights" and "wrongs" - practical and useful''SUNDAY TIMES ''Benjamin Dreyer''s brilliant, pithy, incandescently intelligent book is to contemporary writing what Geoffrey Chaucer''s poetry was to medieval English- a gift that broadens and deepens the art and the science of literature by illustrating that convention should not stand in the way of creativity, so long as that creativity is expressed with clarity and with conviction.'' JON MEACHAM ''Meet the guardian of grammar who wants to help you be a better writer. Benjamin Dreyer sees language the way an epicure sees food. And he finds sloppiness everywhere he looks.''THE NEW YORK TIMES ''A fascinating guide to grammatical ''rights'' and ''wrongs'' - practical and useful'' SEBASTIAN FAULKS,SUNDAY TIMES ''If learning about the pillars of punctuation and grammar doesn''t excite you, let Benjamin Dreyer change your mind ... he analyzes the English language without dipping into the drab technicalities, crafting a pleasing read for anyone who has an appreciation for the written word.''TIME MAGAZINE,BEST 10 NON-FICTION BOOKS OF 2019 ''Witty and piquant ... full of jokes - and equally full of deliciously deprecating footnotes.'' JEWISH CHRONICLE ''Playful, smart, self-conscious, and personal . . . One encounters wisdom and good sense on nearly every page of Dreyer''s English.''WALL STREET JOURNAL ''Destined to become a classic.''THE MILLIONS ''A mind-blower--sure to jumpstart any writing project, just by exposing you, the writer, to Dreyer''s astonishing level of sentence-awareness.'' GEORGE SAUNDERS, author of Lincoln in the Bardo ''Pleasurable and instructive ... You can read Dreyer''s Englishright through with unalloyed enjoyment, and learn a lot from it- not only from its rulings but from its attitude ... Benjamin Dreyer is wise and bitterly experienced and fantastically good company. You should buy his book and read it.'' TIMES LITERARY SUPPLEMENT ''Dreyer can help you . . . with tips on punctuation and spelling. . . . Even better- He''ll entertain you while he''s at it.''NEWSDAY ''Boisterously well written ... I recommend it highly.'' INDEPENDENT ''It is Benjamin Dreyer''s intense love for the English language and his passion for the subject that make the experience of reading Dreyer''s Englishsuch a pleasure, almost regardless of the invaluable and practical purpose his book serves in such dark and confusing times for grammar and meaning.'' AYELET WALDMAN & MICHAEL CHABON ''An informative and entertaining handbook on how to write clearer English. It''s pithy, witty and a near perfect example of the kind of writing it advocates'' STING ''Dreyer promises to reveal "some of the fancy little tricks I''ve come across or devised that can make even skilled writing better", and does so with accuracy, style, and humour'' GUARDIAN ''This work is that rare writing handbook that writers might actually want to read straight through, rather than simply consult.'' PUBLISHERS WEEKLY ...Show more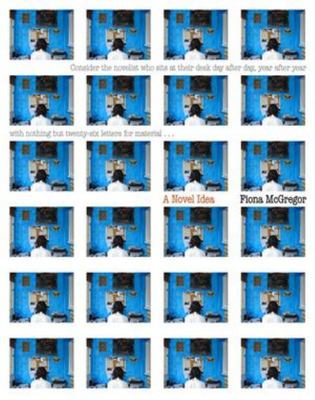 $29.95
AUD
Category: On Writing
A unique, intimate portrait of writer's working life,as experienced by one of Australia's most highly regarded novelists and artists. A Novel Idea is a memoir in photoessay form that follows Fiona McGregor's life as she writes her award-winning novel Indelible Ink. It is a tongue-in-cheek rumination on the monotony and loneliness of the novelist's daily life, and the act of endurance the writer must perform. Through an extended sequence of photographs taken on a hand-me-down camera, accompanied by terse, evocative captions, the book spans several years of labour and procrastination, elation and despair. The details of the outside world intrude as McGregor works on the novel alone in her Bondi flat, with nothing but a desk, a pin-board, a laptop and a cat, and in studio spaces in Berlin and Estonia. McGregor's voice is wry, vulnerable, at times caustic, capturing the colloquial qualities of her fiction and the durational nature of her performance art via the ephemeral and essential thoughts that take up an author's days, weeks, and years. ...Show more
$35.00
AUD
Category: On Writing
Fifty years after the event, here is the first full account of an audacious publishing decision that — with the help of booksellers and readers around the country — forced the end of literary censorship in Australia. For more than seventy years, a succession of politicians, judges, and government offic ials in Australia worked in the shadows to enforce one of the most pervasive and conservative regimes of censorship in the world. The goal was simple: to keep Australia free of the moral contamination of impure literature. Under the censorship regime, books that might damage the morals of the Australian public were banned, seized, and burned; bookstores were raided; publishers were fined; and writers were charged and even jailed. But in the 1970s, that all changed. In 1970, in great secrecy and at considerable risk, Penguin Books Australia resolved to publish Portnoy's Complaint — Philip Roth's frank, funny, and profane bestseller about a boy hung up about his mother and his penis. In doing so, Penguin spurred a direct confrontation with the censorship authorities, which culminated in criminal charges, police raids, and an unprecedented series of court trials across the country. Sweeping from the cabinet room to the courtroom, The Trials of Portnoy draws on archival records and new interviews to show how Penguin and a band of writers, booksellers, academics, and lawyers determinedly sought for Australians the freedom to read what they wished — and how, in defeating the forces arrayed before them, they reshaped Australian literature and culture forever. Praise for Tiberius with a Telephone: 'This is, as others have remarked, biography at its best: diligently researched, with detail nowhere else examined, and a demonstration of fine judgement concerning the crucial interplay between personal disposition, role demands, and historical context.' —James Walter, Australian Book Review 'A welcome addition to prime ministerial biography … An engaging and informative read.' —Troy Bramston, The Australian 'This is the most detailed investigation and explanation of what happened … Completing a biography of this scope is an enormous undertaking, and Patrick Mullins does it with considerable skill … Mullins conveys the turmoil, the atmosphere of crisis, the bickering and the bloodletting that marked this extraordinary period of Australian political history.' —David Solomon, Inside Story ...Show more
$25.00
AUD
Category: On Writing
The first novel-writing guide from the best-selling Save the Cat story-structure series, which reveals the 15 essential plot points needed to make any novel a success.   Novelist Jessica Brody presents a comprehensive story-structure guide for novelists that applies the famed Save the Cat screenwritin g methodology to the world of novel writing. Revealing the 15 "beats" (plot points) that comprise a successful story--from the opening image to the finale--this book lays out the Ten Story Genres (Monster in the House; Whydunit; Dude with a Problem) alongside quirky, original insights (Save the Cat; Shard of Glass) to help novelists craft a plot that will captivate--and a novel that will sell. ...Show more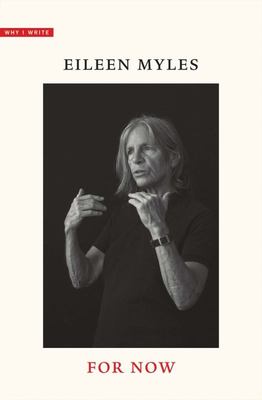 $26.95
AUD
Category: On Writing | Series: Why I Write Ser.
"[Myles] has a good time journeying through Hell, and like a hip Virgil, . . . is happy to show us the way."--NPR   In this raucous meditation, Eileen Myles offers an intimate glimpse into creativity's immediacy. With erudition and wit, Myles recounts their early years as an awakening writer; existentia l struggles with landlords; storied moments with neighbors, friends, and lovers; and the textures and identities of cities and the country that reveal the nature of writing as presence in time.   For Myles, time's "optic quality" is what enables writing in the first place--as attention, as devotion, as excess. It is this chronologized vision that enables the writer to love the world as it presently is, lending love a linguistic permanence amid social and political systems that threaten to eradicate it. Irreverent, generous, and always insightful, For Now is a candid record of the creative process from one of our most beloved artists. ...Show more
$20.00
AUD
Category: On Writing
From the bestselling author of the National Book Award winner Let the Great World Spin comes the perfect graduation gift: a lesson in how to be a writer, and so much more. Intriguing and inspirational, this book is a call to look outward rather than inward. McCann asks his readers to constantly push th e boundaries of experience, to see empathy and wonder in the stories we craft and hear. A paean to the power of language, both by argument and by example, Letters to a Young Writer is fierce and honest in its testament to the bruises delivered by writing as both a profession and a calling. It charges aspiring writers to learn the rules and even break them. These fifty-two essays are ultimately a profound challenge to a new generation to bring truth and light to a dark world through their art. Praise for the fiction of Colum McCann Let the Great World Spin Winner of the National Book Award "One of the most electric, profound novels I have read in years."--Jonathan Mahler, The New York Times Book Review "There's so much passion and humor and pure life force on every page that you'll find yourself giddy, dizzy, overwhelmed."--Dave Eggers TransAtlantic Longlisted for the Man Booker Prize and shortlisted for the International IMPAC Dublin Literary Award "Reminiscent of the finest work of Michael Ondaatje and Michael Cunningham."--O: The Oprah Magazine "Another sweeping, beautifully constructed tapestry of life . . . Reading McCann is a rare joy."--The Seattle Times Thirteen Ways of Looking A New York Times Notable Book of the Year "The irreducible mystery of human experience ties this small collection together, and in each of these stories McCann explores that theme in strikingly effective ways."--The Washington Post "Extraordinary . . . incandescent."--Chicago Tribune ...Show more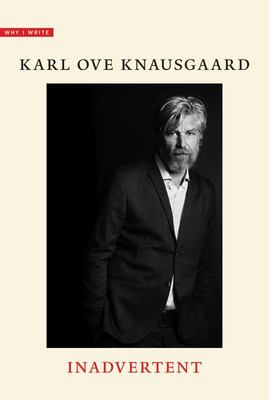 $28.00
AUD
Category: On Writing | Series: Why I Write Ser.
The second book in the Why I Write series provides generous insight into the creative process of the award-winning Norwegian novelist Karl Ove Knausgaard "Why I Write" may prove to be the most difficult question Karl Ove Knausgaard has struggled to answer yet it is central to the project of one of the most influential writers working today. To write, for the Norwegian artist, is to resist easy thinking and preconceived notions that inhibit awareness of our lives. Knausgaard writes to "erode [his] own notions about the world. . . . It is one thing to know something, another to write about it." The key to enhanced living is the ability to hit upon something inadvertently, to regard it from a position of defenselessness and unknowing. A deeply personal meditation, Inadvertent is a cogent and accessible guide to the creative process of one of our most prolific and ingenious artists. ...Show more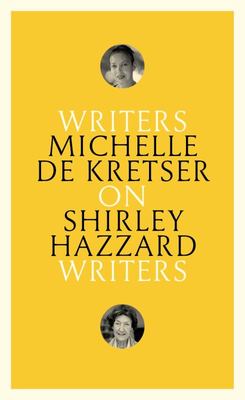 $18.00
AUD
Category: On Writing
'Hazzard was the first Australian writer I read who looked outwards, away from Australia. Her work spoke of places from which I had come and places to which I longed to go ... It was reading as an affair of revelations and gifts. It fell like rain, greening my vision of Australian literature as a stony country where I would never feel at home. Splendour had entered the scene.' In this vibrant, rich and personal essay on acclaimed author Shirley Hazzard, Michelle de Kretser offers a masterclass in writing that is powerful and exhilarating, that is 'perfect' because it is 'exact'. She celebrates the precision and musicality of Hazzard's prose and illuminates the humour, humanity and revelatory impact of her work. This jewel of a book is both a wonderful introduction to Hazzard and a treat for her long-time fans. ...Show more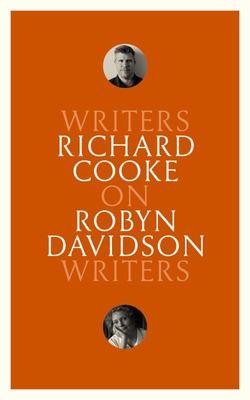 $18.00
AUD
Category: On Writing
Robyn Davidson, author of the classic memoir Tracks, has led a remarkable life of writing and nomadic travel. In this crisp, erudite essay, acclaimed critic and journalist Richard Cooke explores Davidson's relationship with place and freedom, and her singular presence in Australian letters. In the Write rs on Writers series, leading authors reflect on an Australian writer who has inspired and fascinated them. Provocative and well-written, these books start a fresh conversation between past and present, shed new light on the craft of writing, and introduce some intriguing and talented authors and their work. The Writers on Writers series is published by Black Inc. in association with the University of Melbourne and State Library Victoria. FORTHCOMING IN THE WRITERS ON WRITERS SERIES On Beverley Farmer by Josephine Rowe (Oct 2020) On Thomas Keneally by Stan Grant (May 2021) ...Show more