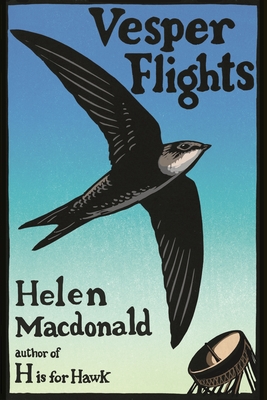 $35.00
AUD
Category: Essays
Animals don't exist to teach us things, but that is what they have always done, and most of what they teach us is what we think we know about ourselves. From the internationally acclaimed author of H is for Hawk comes Vesper Flights, a transcendent collection of essays about the human relationship to th e natural world. In Vesper Flights Helen Macdonald brings together a collection of her best loved pieces, along with new essays on topics and stories ranging from nostalgia and science fiction to the true account of a refugee's flight to the UK. Her pieces ranges from accounts of swan upping on the Thames to watching tens of thousands of cranes in Hungary to seeking the last golden orioles in Suffolk's poplar forests. She writes about wild boar, swifts, mushroom hunting, migraines, the strangeness of birds' nests, what we do when we watch wildlife and why. This is a book about observation, fascination, time, memory, love and loss and how we make the world around us, by one of this century's most important and insightful nature writers. ...Show more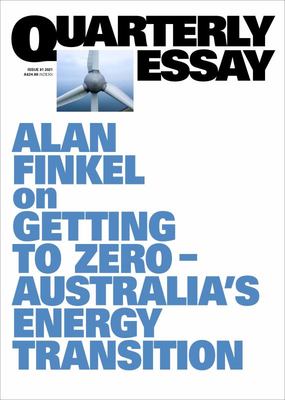 $25.00
AUD
Category: Essays
The world is overheating, and despite god intentions and significant others, emissions increase nearly every year. The challenge is immense, but there are solutions. In this lucid, persuasive essay, Alan Finkel maps Australia's energy transition. He focuses strongly on clean technologies, including the use of hydrogen, and addresses the challenge of intermittent supply. He shows how we can build a zero-emissions world. Taking into account economics, science and emotions, Getting to Zero is an essential guide to how Australia can tackle the climate crisis with realism and ingenuity.   ...Show more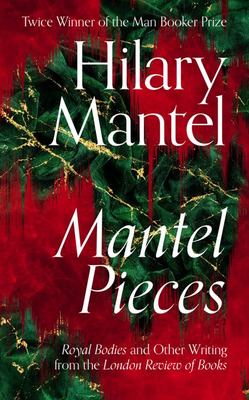 $40.00
AUD
Category: Essays
In 1987, when Hilary Mantel was first published in the London Review of Books, she wrote to the editor, Karl Miller, 'I have no critical training whatsoever, so I am forced to be more brisk and breezy than scholarly.' This collection of twenty reviews, essays and pieces of memoir from the next three dec ades, tells the story of what happened next. Her subjects range far and wide: Robespierre and Danton, the Hite report, Saudi Arabia where she lived for four years in the 1980s, the Bulger case, John Osborne, the Virgin Mary as well as the pop icon Madonna, a brilliant examination of Helen Duncan, Britain's last witch. There are essays about Jane Boleyn, Charles Brandon, Christopher Marlowe and Margaret Pole, which display the astonishing insight into the Tudor mind we are familiar with from the bestselling Wolf Hall Trilogy. Her famous lecture, 'Royal Bodies', which caused a media frenzy, explores the place of royal women in society and our imagination. Here too are some of her LRB diaries, including her first meeting with her stepfather and a confrontation with a circus strongman. Constantly illuminating, always penetrating and often very funny, interleaved with letters and other ephemera gathered from the archive, Mantel Pieces is an irresistible selection from one of our greatest living writers. ...Show more
$28.00
AUD
Category: Essays
The bestselling author of Find Me and Call Me by Your Name returns to the essay form with this collection of thoughts on time, the creative mind, and great lives and works.
$26.95
AUD
Category: Essays
Novelist Fiona McGregor's new book, Buried Not Dead, is a collection of essays on art, literature and performance, sexuality, activism and the life of the city. It features performance artists, writers, dancers, tattooists and DJs, some of them famous, like Marina Abramović and Mike Parr, while others, like Latai Taumoepeau, Lanny K and Kathleen Mary Fallon, are important figures but less well known. In her portraits of these performers and artists and the scenes they inhabit, McGregor creates an intimate and expansive archive of a kind rarely recorded in our histories.Fiona McGregor has a deep and enduring involvement in the worlds she represents. She came of age as an artist during an outpouring of performative queer creativity, in a community that celebrated subversion, dissent and uninhibited partygoing, and in her writing she observes the shift from that moment to new forms of cultural repression. McGregor is a participant in her essays as well as a witness — she sees through an artist's eyes and records what she perceives with a novelist's insight. In excavating the lives of others, she reveals her own, and shows the possibilities that exist beneath the surface of our culture.'Compromise-averse, dangerous, this book is also a precious archive of radical art-making witnessed firsthand.' — Maria Tumarkin'MacGregor has a fine eye for the moment, in a text or performance, when the marvellous happens. Cutting across the boring divides between high art and low dives, Buried Not Dead is alive to what's alive.' — McKenzie Wark'In a world that bludgeons you into numbness Buried Not Dead will startle you back to life. McGregor's book is a shriek of rage and a cry of pleasure, and sometimes it is hard to tell one from the other.' — Krissy Kneen'A lively and unpretentious book, Buried Not Dead is reminiscent of the work of Kathy Acker and Eileen Myles — a collection that does not indulge in misplaced nostalgia, instead recontextualising the past in hopes of a shared future.' Cher Tan, Books+Publishing ...Show more
$13.00
AUD
Category: Essays
The climate crisis is here. Our chance to stop it has come and gone, but this doesn't have to mean the world is ending. 'Today, the scientific evidence verges on irrefutable. If you're younger than sixty, you have a good chance of witnessing the radical destabilization of life on earth--massive crop fa ilures, apocalyptic fires, imploding economies, epic flooding, hundreds of millions of refugees fleeing regions made uninhabitable by extreme heat or permanent drought. If you're under thirty, you're all but guaranteed to witness it. If you care about the planet, and about the people and animals who live on it, there are two ways to think about this. You can keep on hoping that catastrophe is preventable, and feel ever more frustrated or enraged by the world's inaction. Or you can accept that disaster is coming, and begin to rethink what it means to have hope.' This is Jonathan Franzen's controversial New Yorker essay, published as a single volume that discusses a planet on the cusp of and what and how individuals can respond to that. ...Show more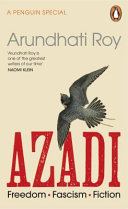 $15.00
AUD
Category: Essays
FROM THE BEST-SELLING AUTHOR OF MY SEDITIOUS HEART AND THE MINISTRY OF UTMOST HAPPINESS, A NEW AND PRESSING DISPATCH FROM THE HEART OF THE CROWD AND THE SOLITUDE OF A WRITER'S DESK The chant of 'Azadi!' - Urdu for 'Freedom!' - is the slogan of the freedom struggle in Kashmir against what Kashmiris see a s the Indian Occupation. Ironically, it also became the chant of millions on the streets of India against the project of Hindu Nationalism. Even as Arundhati Roy began to ask what lay between these two calls for Freedom - a chasm or a bridge? - the streets fell silent. Not only in India, but all over the world. The Coronavirus brought with it another, more terrible understanding of Azadi, making a nonsense of international borders, incarcerating whole populations, and bringing the modern world to a halt like nothing else ever could. In this series of electrifying essays, Arundhati Roy challenges us to reflect on the meaning of freedom in a world of growing authoritarianism. The essays include meditations on language, public as well as private, and on the role of fiction and alternative imaginations in these disturbing times. The pandemic, she says, is a portal between one world and another. For all the illness and devastation it has left in its wake, it is an invitation to the human race, an opportunity, to imagine another world. ...Show more
$17.00
AUD
Category: On Series | Series: On Ser.
Chris Bowen, who was to be the next Treasurer has had plenty of time to think about what went wrong and why charlatans are winning in the game of politics. Why do we continue to vote for politicians who say, 'I don't hold a hose, mate,' or advocate we drink bleach to fight COVID? Or shut down pubs at 10 pm because you can't catch COVID after 10pm? Is an authentic politics possible after Morrison, Trump and Boris? ...Show more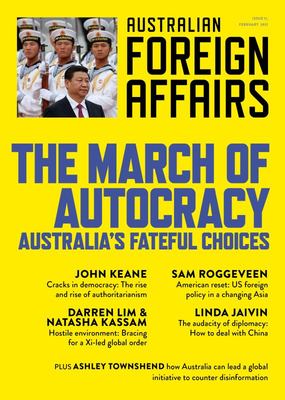 $23.00
AUD
Category: Essays
The March of Autocracy examines the rise of authoritarian and illiberal leaders, whose growing assertiveness is reshaping the Western-led world order. It explores the challenge for Australia as it enters a new era, in which China's international sway increases and democracies compete with their rivals f or global influence. ? Professor of politics at the University of Sydney John Keane on despotism and the new Cold War between the United States and China. ? Director of the Lowy Institute's International Security Program Sam Roggeveen on the American contest against authoritarianism and how it is shaping US foreign policy. ? Chinese culture and politics expert Linda Jaivin on what diplomatic and political levers Australia has at its disposal in dealing with China. ? Research fellow at the Lowy Institute Natasha Kassam and senior lecturer in international politics at the Australian National University Darren Lim on how authoritarianism has risen in China and elsewhere in the wake of COVID-19 and a global shift in power. ? Director of Foreign Policy and Defence at the United States Studies Centre Ashley Townshend on how and why Australia should lead an international initiative to counter disinformation. Australian Foreign Affairs is published three times a year and seeks to explore - and encourage - debate on Australia's place in the world and global outlook. ...Show more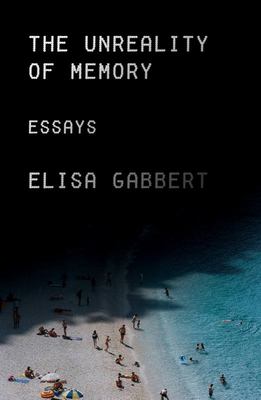 $33.00
AUD
Category: Essays
A literary guide to digital anxiety, The Unreality of Memory collects thought-provoking and playful essays on the Internet age's media-saturated disaster coverage and our addiction to viewing and discussing the world's ills.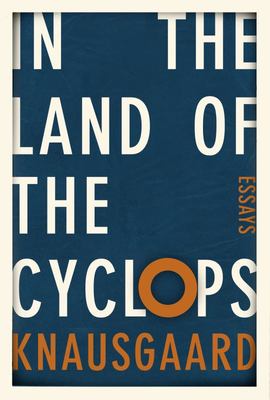 $40.00
AUD
Category: Essays
Karl Ove Knausgaard's My Struggle series broke new ground in fiction. In the Land of the Cyclops is his first collection of full-length essays to be published in English, and these brilliant and wide-ranging pieces meditate on themes familiar from his fiction. Collected here is a selection of his writin g on everything from his intense and intensely personal readings of literature, philosophy and art, to the limits on privacy, how we view ourselves and the world, and how our daily and creative lives intertwine. ...Show more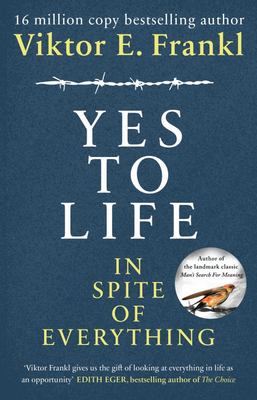 $25.00
AUD
Category: Essays
Extraordinary uncovered work by the 16 million copy bestselling author of Man's Search For Meaning Just months after his liberation from Auschwitz renowned psychiatrist Viktor Frankl delivered a series of talks revealing the foundations of his life-affirming philosophy for which he would become world famous. Despite the unspeakable horrors in the camp, Frankl learnt from his fellow inmates that it is always possible to say 'yes to life'. This profound and timeless lesson is amongst many in this remarkable collection now publishing in English for the very first time. With a foreword by Daniel Goleman ...Show more