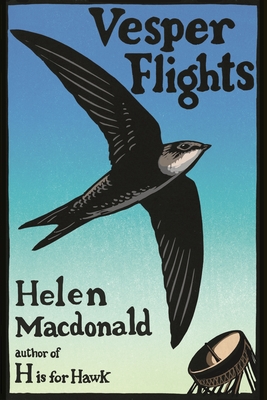 $35.00
AUD
Category: Essays
Animals don't exist to teach us things, but that is what they have always done, and most of what they teach us is what we think we know about ourselves. From the internationally acclaimed author of H is for Hawk comes Vesper Flights, a transcendent collection of essays about the human relationship to th e natural world. In Vesper Flights Helen Macdonald brings together a collection of her best loved pieces, along with new essays on topics and stories ranging from nostalgia and science fiction to the true account of a refugee's flight to the UK. Her pieces ranges from accounts of swan upping on the Thames to watching tens of thousands of cranes in Hungary to seeking the last golden orioles in Suffolk's poplar forests. She writes about wild boar, swifts, mushroom hunting, migraines, the strangeness of birds' nests, what we do when we watch wildlife and why. This is a book about observation, fascination, time, memory, love and loss and how we make the world around us, by one of this century's most important and insightful nature writers. ...Show more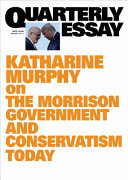 $25.00
AUD
Category: Essays
What has the coronavirus pandemic revealed about Scott Morrison, and where is he taking Australia? Epidemics are mirrors. What has COVID-19 revealed about Australia, and about Scott Morrison and his government? In this gripping essay, Katharine Murphy goes behind the scenes to tell the story of the res ponse to the crisis. Drawing on interviews with Morrison, Brendan Murphy, Josh Frydenberg, Sally McManus and other players, she traces how the key health and economic decisions were taken. Her account is twinned with a portrait of the prime minister. She explores his blend of pragmatism and faith, and shows how a leader characterised by secrecy and fierce certainty learnt to compromise and reach out – with notable exceptions. Now, as the nation turns inwards and unemployment rises, our faith in government is about to be tested anew. What does "We're all in this together" truly mean? Will Morrison snap back to Liberal hardman, or will he redefine centre-right politics in this country? "Morrison's a partisan, blue team to the core, but his political philosophy is hard to pin down, because it is predominantly trouble-shooting. By instinct, Morrison is a power player and a populist, not a philosopher; a repairer of walls, not a writer of manifestos … [his] conservatism is extreme pragmatism in defence of what he regards as the core of the nation." —Katharine Murphy, The End of Certainty ...Show more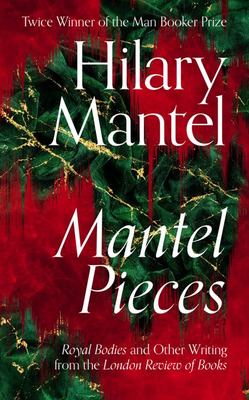 $40.00
AUD
Category: Essays
In 1987, when Hilary Mantel was first published in the London Review of Books, she wrote to the editor, Karl Miller, 'I have no critical training whatsoever, so I am forced to be more brisk and breezy than scholarly.' This collection of twenty reviews, essays and pieces of memoir from the next three dec ades, tells the story of what happened next. Her subjects range far and wide: Robespierre and Danton, the Hite report, Saudi Arabia where she lived for four years in the 1980s, the Bulger case, John Osborne, the Virgin Mary as well as the pop icon Madonna, a brilliant examination of Helen Duncan, Britain's last witch. There are essays about Jane Boleyn, Charles Brandon, Christopher Marlowe and Margaret Pole, which display the astonishing insight into the Tudor mind we are familiar with from the bestselling Wolf Hall Trilogy. Her famous lecture, 'Royal Bodies', which caused a media frenzy, explores the place of royal women in society and our imagination. Here too are some of her LRB diaries, including her first meeting with her stepfather and a confrontation with a circus strongman. Constantly illuminating, always penetrating and often very funny, interleaved with letters and other ephemera gathered from the archive, Mantel Pieces is an irresistible selection from one of our greatest living writers. ...Show more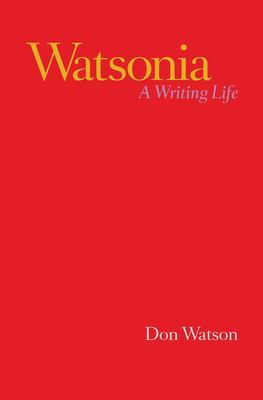 $50.00
AUD
Category: Essays
No other writer has journeyed further into the soul of Australia and returned to tell the tale... Watsonia collects the fruits of a writing life. It covers everything from Australian bush humour to America gone berserk; from Don Bradman to Oscar Wilde; from Animal Farmto the Australian parliament. Wher ever Watson turns his incisive gaze, the results are as illuminating as they are enjoyable. Artfully arranged, Watsonia showcases the many sides of Don Watson- historian, speechwriter, commentator, humourist, nature writer and biographer. It also features several previously unpublished lectures and a wide-ranging introduction by the author. This comprehensive anthology - replete with wit, wisdom and diverse pleasures - is essential reading. ...Show more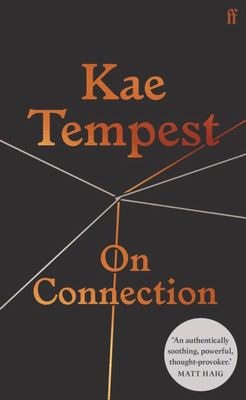 $15.00
AUD
Category: Essays | Series: Faber Social Ser.
Staggering talent Kae Tempest's first work of non-fiction: a hopeful theory of creativity - the power of creative connection to act as the antidote to numbness.The increasingly hyper-individualistic, competitive and exploitative society that we live in has caused a global crisis at the turn of the new d ecade; in order to survive, numbness has pervaded us all.In this urgent and incisive pamphlet, Kae (formerly Kate) Tempest leads the reckoning against this system, placing our legacy in our own hands. Creativity holds the key: the ability to provide us with internal and external connection, to move us beyond consumption, to allow us to discover authenticity and closeness to all others, to deliver us an antidote for our numbness. This is beyond 'art'. Creative connection is anything that brings us closer to ourselves and fellow human beings, and it has the potential to offer insights into mental health, politics and beyond. Powerful, hopeful and full of humanity, On Connection confirms Tempest as one of the most important voices of their generation. ...Show more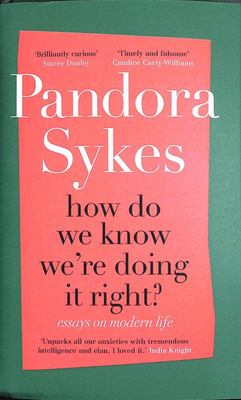 $35.00
AUD
Category: Essays
'Pandora is my personal guru on all things relating to the zeitgeist. How lucky you are that she can now be yours too.' - Dolly Alderton Modern life is full of choices. We're told that happiness lies within and we can be whoever we want to be. But with endless possibility comes a feeling of restlessnes s; like we're somehow failing to live our best life. What does doing it right even look like? And why do so many women feel like they're getting it wrong? From that Zara dress to millennial burnout, the explosion of wellness to the rise of cancel culture, Pandora Sykes interrogates the stories we've been sold and the ones we tell ourselves. Wide-ranging, thoughtful and witty, How Do We Know We're Doing It Right? explores the anxieties and myths that consume our lives and the tools we use to muddle through. So sit back and take a breath. It's time to stop worrying about the answers ­- and start delighting in the questions. 'Like a very clever, lucid, charming friend unpacking all the messy anxieties of modern existence with tremendous intelligence and elan. Read this book. It will help your life.' - India Knight ...Show more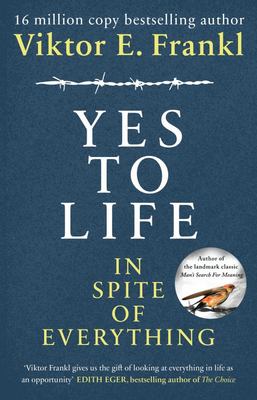 $25.00
AUD
Category: Essays
Extraordinary uncovered work by the 16 million copy bestselling author of Man's Search For Meaning Just months after his liberation from Auschwitz renowned psychiatrist Viktor Frankl delivered a series of talks revealing the foundations of his life-affirming philosophy for which he would become world famous. Despite the unspeakable horrors in the camp, Frankl learnt from his fellow inmates that it is always possible to say 'yes to life'. This profound and timeless lesson is amongst many in this remarkable collection now publishing in English for the very first time. With a foreword by Daniel Goleman ...Show more
$17.00
AUD
Category: On Series | Series: On Ser.
Birth is a throw of the dice. The consequences last a lifetime.We like to think of Australia as the land of the 'fair go', a land of choice and equal opportunity. But behind the facade of meritocracy lies an uncomfortable truth: much of your life is already decided by the lottery of where you are born a nd who you are born to. Entrenched inter-generational poverty, like the property of the wealthy, can be handed down from parent to child.With one in eight adults and one in six children living below the poverty line in Australia, Glyn Davis asks the question: If life is a game of chance, what responsibility do those who are given a head start have to look after those less fortunate? ...Show more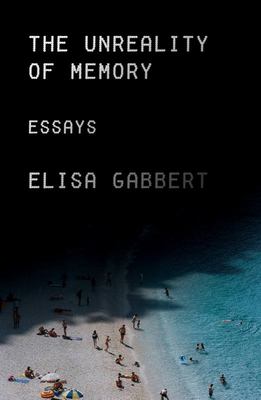 $33.00
AUD
Category: Essays
A literary guide to digital anxiety, The Unreality of Memory collects thought-provoking and playful essays on the Internet age's media-saturated disaster coverage and our addiction to viewing and discussing the world's ills.
$25.00
AUD
Category: Essays
In a tumultuous year, Australia and New Zealand have never been closer, as we move towards a shared travel zone. But why, despite being so close, do we seem to know so little about each other? And is there such a thing as national character? In this wise and illuminating essay, Laura Tingle looks at lea dership, economics, history and more. Competitiveness has marked our relationship from its earliest days. In the past half-century, both countries have been compelled to remake themselves amid shifting economic fortunes. New Zealand has been held up as a model for everything from tax reform to the way we conduct our politics. What have been the outcomes? How do they compare to ours? Tingle considers everything from Morrison and Ardern as national leaders to the different ways each country has dealt with its colonial legacy. What could we learn from New Zealand? And it from us? This is a perceptive, often amusing introduction to a country just like ours in some ways, but quite different in others.   ...Show more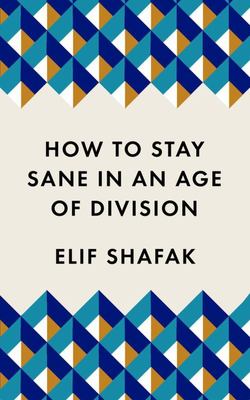 $13.00
AUD
Category: Essays
The Booker Prize-shortlisted author on how staying optimistic can make our world better. The must-read, pocket-sized Big Think book of 2020. It feels like the world is falling apart. So how do we keep hold of our optimism? How do we nurture the parts of ourselves that hope, trust and believe in someth ing better? And how can we stay sane in this world of division? In this beautifully written and illuminating polemic, Booker Prize nominee Elif Shafak reflects on our age of pessimism, when emotions guide and misguide our politics, and misinformation and fear are the norm. A tender, uplifting plea for optimism, Shafak draws on her own memories and delves into the power of stories to reveal how writing can nurture democracy, tolerance and progress. And in the process, she answers one of the most urgent questions of our time. ...Show more
$18.00
AUD
Category: Essays
'[on reading Malouf for the first time] Here was a very-much-alive half-Lebanese (from provincial Brisbane, no less) producing English-language writing of the first order. And that in prose, not poetry. The poetry was in the prose; it stayed and sprung its rhythms, chorded its ideas, concentrated its im ages. Every other novel claims to be written in "poetic prose"; the real thing, when you come across it, is actually quite shocking.' On David Malouf is unlike anything else written about one of Australia's most acclaimed writers. Nam Le, author of international literary sensation The Boat, takes the reader on a thrilling intellectual ride in this sharp, bold essay. Its ambitious scope encompasses identity politics, metaphysics, the relationship between life and art, and the complexities of the 'Australianness' of Malouf's work. Revealing much about his own experiences, Le makes a passionate case for the 'personal, artistic sovereignty' of all writers. This book is an enthralling meeting of minds and a must-read for lovers of literature. ...Show more