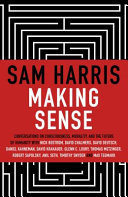 $33.00
AUD
Category: Philosophy
"Civilization rests on a series of successful conversations." Sam Harris, has been exploring some of the greatest questions concerning the human mind, society, and the events that shape our world. Harris' search for deeper understanding of how we think has led him to engage and exchange with some of ou r most brilliant and controversial contemporary minds - Daniel Kahneman, Robert Sapolsky, Anil Seth and Max Tegmark - in order to unpack and understand ideas of consciousness, free will, extremism, and ethical living.  ...Show more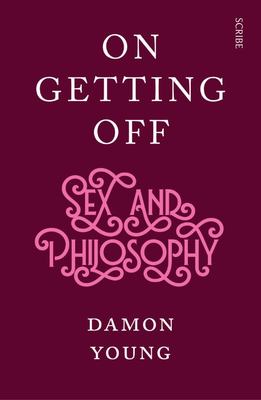 $25.00
AUD
Category: Philosophy
The curious reader's companion to sex. 'Wit, you know, is the unexpected copulation of ideas.'  — Samuel Johnson Why is screwing so funny? How should we think about our most shocking fantasies? What is so captivating about nudity? Inspired by philosophy, literature, and private life, Damon Young explo res the paradoxes of the bedroom. On Getting Off will f**k with your mind. ...Show more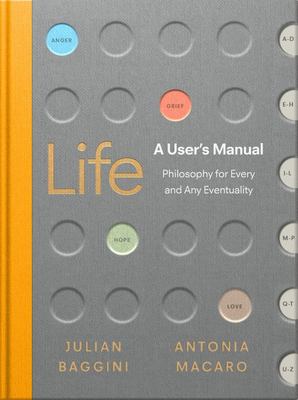 $35.00
AUD
Category: Philosophy
How should I live? What is my purpose? Can I find happiness? Ever felt as though life would be simpler if it came with an instruction manual? There are no easy answers to the big questions. And life does not follow a straight path from A to B. Since the beginning of time, people have asked questions a bout how they should live and, from Ancient Greece to Japan, philosophers have attempted to solve these questions for us. The timeless wisdom that they offer can help us to find our own path. In this insightful, engaging book, renowned existential psychotherapist and philosophical counsellor Antonia Macaro and bestselling philosopher Julian Baggini cover topics such as bereavement, luck, free will and relationships, and guide us through what the greatest thinkers to ever walk the earth have to say on these subjects, from the Stoics to Sartre. Discover advice from the world's greatest thinkers on questions like- Is there a right way to grieve? What is free will? How can we learn from past mistakes? Do we make our own luck? ...Show more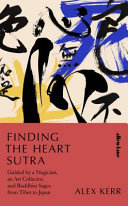 $35.00
AUD
Category: Philosophy
Forty years ago, after learning of the Heart Sutra in Japan, Alex Kerr set out on a quest to seek the wisdom that lies at the heart of this ancient Buddhist scripture. Guided by Zen abbots in Kyoto, Tibetan monks, a French writer, an American art collector, a magician and the writings of Chinese scholar s over the centuries, he came to see how this brief poem on emptiness is a storehouse of a universe of thought. Travelling from Japan, Korea, and China, to India, Mongolia, Tibet and Vietnam, this intimate book weaves together memory, history and calligraphy. Alex reveals us to the many ways the Heart Sutra continues to influence the culture of Japan - and the world - today. ...Show more
$32.95
AUD
Category: Philosophy
"A history of philosophy in twelve thinkers...The whole performance combines polyglot philological rigor with supple intellectual sympathy, and it is all presented...in a spirit of fun...This bracing and approachable book shows] that there is life in philosophy yet."--Times Literary Supplement "Excepti onally engaging...Geuss has a remarkable knack for putting even familiar thinkers in a new light."--Notre Dame Philosophical Reviews "Geuss is something like the consummate teacher, his analyses navigable and crystal, his guidance on point."--Doug Phillips, Key Reporter Raymond Geuss explores the ideas of twelve philosophers who broke dramatically with prevailing wisdom, from Socrates and Plato in the ancient world to Nietzsche, Wittgenstein, and Adorno. The result is a striking account of some of the most innovative thinkers in Western history and an indirect manifesto for how to pursue philosophy today. Geuss cautions that philosophers' attempts to break from convention do not necessarily make the world a better place. Montaigne's ideas may have been benign, but the fate of those of Hobbes, Hegel, and Nietzsche has been more varied. Yet in the act of provoking people to think differently, philosophers remind us that we are not fated to live within the systems of thought we inherit. ...Show more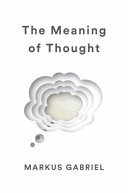 The Meaning of Thought
by Markus Gabriel; Alex Englander (Translator)
$51.95
AUD
Category: Philosophy
From populist propaganda attacking knowledge as 'fake news' to the latest advances in artificial intelligence, human thought is under unprecedented attack today. If computers can do what humans can do and they can do it much faster, what's so special about human thought? In this new book, bestselling ph ilosopher Markus Gabriel steps back from the polemics to re-examine the very nature of human thought. He conceives of human thinking as a 'sixth sense', a kind of sense organ that is closely tied our biological reality as human beings. Our thinking is not a form of data processing but rather the linking together of images and imaginary ideas which we process in different sensory modalities. Our time frame expands far beyond the present moment, as our ideas and beliefs stretch far beyond the here and now. We are living beings and the whole of evolution is built into our life story. In contrast to some of the exaggerated claims made by proponents of AI, Gabriel argues that our thinking is a complex structure and organic process that is not easily replicated and very far from being superseded by computers. With his usual wit and intellectual verve, Gabriel combines philosophical insight with pop culture to set out a bold defence of the human and a plea for an enlightened humanism for the 21st century. This timely book will be of great value to anyone interested in the nature of human thought and the relations between human beings and machines in an age of rapid technological change. ...Show more
$25.00
AUD
Category: Philosophy
The first authoritative and accessible single-volume history of philosophy to cover both Western and Eastern traditions, from one of the world's most eminent thinkers The story of philosophy is an epic tale, spanning civilizations and continents. It explores some of the most creative minds in history. But not since the long-popular classic Bertrand Russell's A History of Western Philosophy, published in 1945, has there been a comprehensive and entertaining single-volume history of this great, intellectual, world-shaping journey. With characteristic clarity and elegance, A. C. Grayling takes the reader from the worldviews and moralities before the age of the Buddha, Confucius, and Socrates through Christianity's capture of the European mind, from the Renaissance and Enlightenment on to Mill, Nietzsche, Sartre and, finally, philosophy today. Bringing together these many threads that all too often run parallel, he surveys in tandem the great philosophical traditions of India, China and the Persian-Arabic world. Perfect for students and revelatory to enthusiasts of philosophy, Grayling's narrative dramatizes the interchange between and within eras and epochs, asking what we have learned, but also what progress is still to be made. Destined to be his magnum opus, and astonishing in its range and accessibility, this is a landmark work. ...Show more
$19.95
AUD
Category: Psychology | Series: Toltec Wisdom Ser.
With over 10 years on The New York Times bestseller list, and nearly 7 million copies in print, The Four Agreements continues to top the bestseller lists. In The Four Agreements, don Miguel Ruiz reveals the source of self-limiting beliefs that rob us of joy and create needless suffering. Based on ancie nt Toltec wisdom, The Four Agreements offer a powerful code of conduct that can rapidly transform our lives to a new experience of freedom, true happiness, and love.   ...Show more
$28.00
AUD
Category: Philosophy
The "Consolations of Philosophy" is Alain de Botton's internationally bestselling guide to life. It is the inspiration for the TV series "Philsophy: A Guide to Happiness. Alain de Botton, bestselling author of "How Proust Can Change Your Life", has set six of the finest minds in the history of philosoph y to work on the problems of everyday life. Here then are Socrates, Epicurus, Seneca, Montaigne, Schopenhauer and Nietsche on some of the things that bother us all: lack of money, the pain of love, inadequacy, anxiety; the fear of failure and the pressure to conform. "Singlehandedly, de Botton has taken philosophy back to its simplest and most important purpose: helping us live our lives". ("Independent"). "No doubt about it, philosophy is the new rock and roll and Alain de Botton is its Colonel Tom Parker ...A pleasure to read. And good writing, like good philosophy, is always a consolation". (John Banville, "Irish Times"). "Few discussions on the great philosophers can have been so entertaining ...an ingenious, imaginative book". (Humphrey Carpenter, "Sunday Times"). "Witty, thoughtful, entertaining ...a stylish book, which manages to make philosophy both enjoyable and relevant". (Anthony Clare, "Literary Review"). "Gentle, helpful and humane ...De Botton's instinct is surely right: if we are to bring philosophy to life we should look again at those thinkers who have sought to be not clever or paradoxical, but simply wise". (Roger Scruton, "Mail on Sunday"). Alain de Botton was born in 1969 and is the author of non-fiction essays on themes ranging from love and travel to architecture and philosophy. His bestselling books include "Essays in Love"; "The Romantic Movement"; "Kiss and Tell"; "Status Anxiety"; "How Proust Can Change Your Life"; "The Pleasures and Sorrows of Work"; "The Art of Travel"; and, "The Architecture of Happiness and Religion for Atheists". He lives in London and founded The School of Life and Living Architecture. ...Show more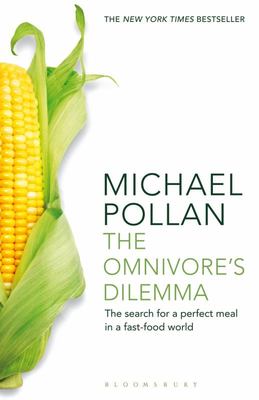 $25.00
AUD
Category: Philosophy
What shall we have for dinner? Such a simple question has grown to have a very complicated answer. We can eat almost anything nature has to offer, but deciding what we should eat stirs anxiety. Should we choose the organic apple or the conventional? If organic, local or imported? Wild fish or farmed? Lo w-carb or low-cal? As the American culture of fast food and unlimited choice invades the world, Pollan follows his next meal from land to table, tracing the origin of everything consumed and the implications for ourselves and our planet. His astonishing findings will shock all who care about what they put on their plate. ...Show more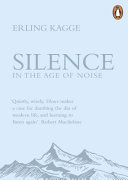 $23.00
AUD
Category: Philosophy
THE INTERNATIONAL BESTSELLER This breathtaking, inspiring little book teaches us how to find precious moments of silence - whether we are crossing the Antarctic, climbing Everest, or on the train at rush hour. 'Quietly, wisely, Silence makes a case for dumbing the din of modern life, and learning to lis ten again' Robert Macfarlane What is silence? Where can it be found? Why is it more important than ever? Norwegian explorer Erling Kagge once spent fifty days walking solo across Antarctica, his radio broken. In this charming, quietly life-changing book - now an international publishing phenomenon - he takes us on a journey to unlock the power of silence. And he shows us how to find perfect silence in our daily lives, however busy we are. 'A bestseller on why finding inner silence is the key to happiness . . . bound to hit our sweet spot for wanting to unplug and disconnect from the world' Evening Standard 'Fascinating' The Times 'As an explorer Erling Kagge is world class; as a writer he is equally gifted. This breathtaking, inspiring little book teaches us how to find precious moments of silence - whether we are crossing the Antarctic, climbing Everest, or on the train at rush hour' Sir Ranulph Fiennes 'Erling Kagge is a philosophical adventurer - or perhaps an adventurous philosopher' New York Times ...Show more
$20.95
AUD
Category: Philosophy | Series: Little Histories Ser.
Philosophy begins with questions about the nature of reality and how we should live. These were the concerns of Socrates, who spent his days in the ancient Athenian marketplace asking awkward questions, disconcerting the people he met by showing them how little they genuinely understood. This engaging b ook introduces the great thinkers in Western philosophy and explores their most compelling ideas about the world and how best to live in it. In forty brief chapters, Nigel Warburton guides us on a chronological tour of the major ideas in the history of philosophy. He provides interesting and often quirky stories of the lives and deaths of thought-provoking philosophers from Socrates, who chose to die by hemlock poisoning rather than live on without the freedom to think for himself, to Peter Singer, who asks the disquieting philosophical and ethical questions that haunt our own times. Warburton not only makes philosophy accessible, he offers inspiration to think, argue, reason, and ask in the tradition of Socrates. A Little History of Philosophy presents the grand sweep of humanity's search for philosophical understanding and invites all to join in the discussion. ...Show more