$45.00
AUD
Category: Travel Guides
Loving Country is a book that inspires ultimate respect for Mother Earth and the role of her custodians. While readers are encouraged to discover the sacred country of Australia in an open-minded and sensitive manner, the intention of this book is to foster communication and understanding between all pe oples and country, to bring about a range of environmental and social changes. Co-authors Bruce Pascoe and Vicky Shukuroglou hope to empower communities to tell their own stories, and for people to honour them and the country from which they have grown. Beautifully designed, all of the writing and photography in Loving Country has been created in consultation with communities. From the ingenious fish traps at Brewarrina and the rivers that feed the Great Barrier Reef, to the love stories of Wiluna and the whale story of Margaret River, there is so much to celebrate and admire about the oldest continuing culture in the world. For those who want to do more than a whistle-stop tour of Australia, this book offers some keys to unlock and reveal the heart of this loving country. ...Show more
$40.00
AUD
Category: Travel Guides | Series: Trails Ser.
Get a taste of Australia and New Zealand with these 40 gourmet weekends. Each trail features a blend of food producers, farmers markets, restaurants and cafes, wineries and breweries, all combining to create a weekend-long itinerary that is not only a delicious taste experience but also shines a light o n local food culture, specialties and traditions.Gourmet Trails - Australia & New Zealand is perfect for travel enthusiasts and foodies. It includes detailed itineraries recommending the most interesting stops, the best places to stay and, of course, where to eat along 40 weekend-long trails.Food writers offer personal recommendations for the best farmers markets, restaurants, and food producers. We'll help you understand a place, its people and their traditions through the food that's made there.For foodies looking for inspiration for their next weekend away and ideas for new cuisines to taste and share, Gourmet Trails - Australia and New Zealand will be the source of many happy faces and full stomachs!     ...Show more
Sydney City Map 1
by Lonely Planet Publications (COR)
$13.00
AUD
Category: Travel Guides | Series: Lonely Planet City Maps
From Lonely Planet, the world's leading travel guide publisher Durable and waterproof, with a handy slipcase and an easy-fold format, Lonely Planet Sydney City Map is your conveniently-sized passport to traveling with ease. Get more from your map and your trip with images and information about top city attractions, walking tour routes, transport maps, itinerary suggestions, extensive street and site index, and practical travel tips and directory. With this easy-to-use, full colour navigation tool in your back pocket, you can truly get to the heart of Sydney, so begin your journey now! *Durable and waterproof *Easy-fold format and convenient size *Handy slipcase *Full colour and easy-to-use *Extensive street and site index *Images and information about top city attractions *Handy transport maps *Walking tour routes *Practical travel tips and directory *Itinerary suggestions *Covers Balgowlah Heights, Balmain, Balmain East, Balmoral, Bondi, Bronte, Castlecrag, Chatswood, Chinatown, Chippendale, City Centre, Cremorne, Crows Nest, Darling Harbour, Darlinghurst, Dawes Point, Double Bay, Dover Heights, East Sydney, Elizabeth Bay, Fairlight, Garden Island, Glebe, Haymarket, Kings Cross, Kirribilli, Manly, McMahons Point, Millers Point, Milsons Point, Moore Park, Mosman, Neutral Bay, North Sydney, Northbridge, Paddington, Point Piper, Potts Point, Pyrmont, Queens Park, Redfern, Rose Bay, Seaforth, Surry Hills, Sydney, The Rocks, Ultimo, Vaucluse, Watsons Bay, Willoughby, Woolloomooloo Check out Lonely Planet Sydney, our most comprehensive guidebook to the city, covering the top sights and most authentic off-beat experiences. Or check out Lonely Planet Pocket Sydney, a handy-sized guide focused on the can't-miss experiences for a quick trip. About Lonely Planet: Since 1973, Lonely Planet has become the world's leading travel media company with guidebooks to every destination, an award-winning website, mobile and digital travel products, and a dedicated traveller community. Lonely Planet covers must-see spots but also enables curious travellers to get off beaten paths to understand more of the culture of the places in which they find themselves. The world awaits! Lonely Planet guides have won the TripAdvisor Traveler's Choice Award in 2012, 2013, 2014, 2015, and 2016. 'Lonely Planet. It's on everyone's bookshelves; it's in every traveller's hands. It's on mobile phones. It's on the Internet. It's everywhere, and it's telling entire generations of people how to travel the world.' -- Fairfax Media 'Lonely Planet guides are, quite simply, like no other.' - New York Times ...Show more
$40.00
AUD
Category: Travel Guides
From lap pools to ocean pools, harbour pools to waterfalls, Sydney is arguably the best major city in Australia for swimming, if not the world! And Places We Swim in Sydney covers the very best of the city's famous and hidden swimming spots. After the success of their first book, Places We Swim, author s Caroline Clements and Dillon Seitchik-Reardon have followed up with a deep dive into Sydney in this ultimate city guide to the aqueous outdoors. Places We Swim in Sydney is divided into six city regions, encompassing walks and swims within two hours of the CBD - from Manly in the north, to Maroubra in the east, Royal National Park in the south, and out to the Blue Mountains in the west. You'll discover just what makes each swimming spot unique, learn the best time to go, gain some useful local knowledge and find out the most delicious things to eat nearby. With destinations ranging from neighbourhood city pools to gorges that feel like the outback, Places We Swim in Sydney is a celebration of not just these magnificent swimming locations, but of the diverse landscapes and water-loving communities that make up Sydney.   ...Show more
$15.95
AUD
Category: Travel Guides | Series: Wallpaper Ser.
The fast-track guide for the design-conscious travellerWallpaper* City Guides present a tightly edited, discreetly packaged list of the best a location has to offer the design conscious traveller. Here is a precise, informative, insider's checklist of all you need to know about the world's most intoxica ting cities.Whether you are staying for 48 hours or five days, visiting for business or a vacation, we've done the hard work for you, from finding the best restaurants, bars and hotels (including which rooms to request) to the most extraordinary stores and sites, and the most enticing architecture and design. Wallpaper* City Guides enable you to come away from your trip, however brief, with a real taste of the city's landscape and the satisfaction you've seen all that you should.In short, these guides act as a passport to the best the world has to offer. ...Show more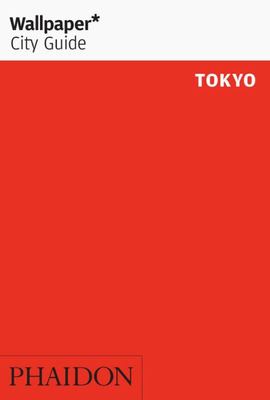 $15.95
AUD
Category: Travel Guides | Series: Wallpaper Ser.
The fast-track guide for the design-conscious traveller Wallpaper* City Guides present a tightly edited, discreetly packaged list of the best a location has to offer the design conscious traveller. Here is a precise, informative, insider's checklist of all you need to know about the world's most intoxi cating cities. Whether you are staying for 48 hours or five days, visiting for business or a vacation, we've done the hard work for you, from finding the best restaurants, bars and hotels (including which rooms to request) to the most extraordinary stores and sites, and the most enticing architecture and design. Wallpaper* City Guides enable you to come away from your trip, however brief, with a real taste of the city's landscape and the satisfaction you've seen all that you should. In short, these guides act as a passport to the best the world has to offer. ...Show more
$40.00
AUD
Category: Travel Guides
From lap pools to sea pools, the ocean, waterfalls, hot springs and rockpools, Places We Swim features 60 of the very best swimming spots around Australia. Each destination entry includes information on what makes the swimming spot unique, local knowledge and things to do, see and eat in the area. The t ext is complemented by beautiful photography from some of Australia's most celebrated lifestyle photographers, which will inspire you to see this country in a new light. The book also profiles a range of people from an extreme ocean swimmer to a chef that builds his menu around the sea. This inspirational reference guide will have you returning to the water again and again.  ...Show more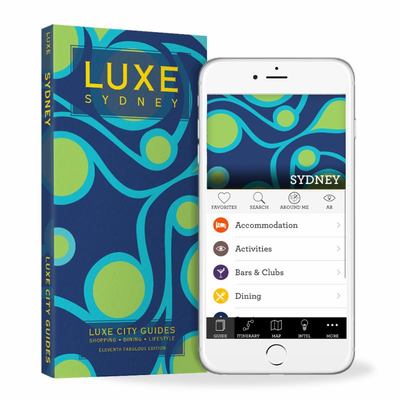 $25.00
AUD
Category: Travel Guides
Venture not onto Tamarama Beach if you've been tapped with the ugly stick. Off to the emerald city of Sydney in the fabled land of Oz? Sydneysiders are totally spoiled for fabulous food, excellent shopping and hordes of great outdoor activities. When the sun shines and the sky is blue (which it very oft en is), this city is absolutely stunning. Go on, you big spunk, take a nice, juicy bite... You've got some of the world's best cooking going on in this city, from the humble meatpie to the majesty of Tetsuya's, but how about learning to cook with the chefs from Sydney's most famous restaurants? Hell yeah, mate. Want to find fabulous antiques, d (c)cor and the cream of Australia's happening fashion? What about swanning all over the glorious harbour in your own breathtaking yacht? We can motor you up to Palm Beach with flair in a dashing classic car, or guide you to beautiful shoes, clothes and luggage, all handmade to order - in fact, everything you could possibly want and nothing you don't. ...Show more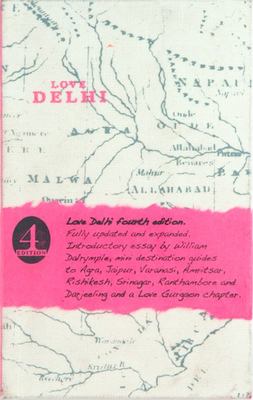 $49.95
AUD
Category: Travel Guides
This must-have guide series to India is packed with savvy insider knowledge. The best experiences in India are hidden in the narrow lanes of the old city where the five-star chef eats on his day off. They are in the home studios of designers and the workshops of seventh generation craftsmen. The highly successful Love Travel Guides series is the only luxury travel guide series dedicated to India. Entries are personally sourced from in-the-know locals including chefs and fishermen, artists and architects, writers and taxi drivers, before being personally tested. All information presented made it there under one simple criterion: if it makes you fall in love with the city, it is included in this book; otherwise it's out. Each book is divided into various sections such as: Musts; Delicious; Fabulous; Gorgeous; Adventurous; Wildly Adventurous; Essential; and Share With Love. Completely hand-made, each guide is lovingly bound using old Indian paper making techniques and covered with khadi, the fabric of India's independence. Truly unique in its presentation and style, these are beautifully presented guides for the independent-minded traveller with time to spare and money to spend. ...Show more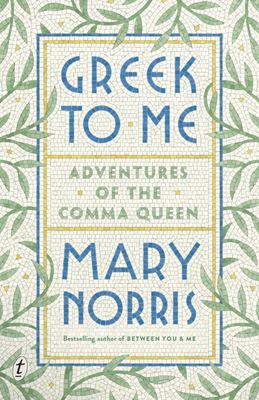 $23.00
AUD
Category: Travel Writing | Series: Adventures of the Comma Queen
The Comma Queen returns with a buoyant book about language, love, and the wine-dark sea. In her New York Times bestseller Between You & Me, Mary Norris delighted readers with her irreverent tales of pencils and punctuation in the New Yorker's celebrated copy department. In Greek to Me, she delivers another wise and funny paean to the art of self-expression, this time filtered through her greatest passion- all things Greek. Greek to Me is a charming account of Norris's lifelong love affair with words and her solo adventures in the land of olive trees and ouzo. Along the way, Norris explains how the alphabet originated in Greece, makes the case for Athena as a feminist icon, goes searching for the fabled Baths of Aphrodite, and reveals the surprising ways Greek helped form English. Filled with Norris's memorable encounters with Greek words, Greek gods, Greek wine-and more than a few Greek men-Greek to Me is the Comma Queen's fresh take on Greece and the exotic yet strangely familiar language that so deeply influences our own. ...Show more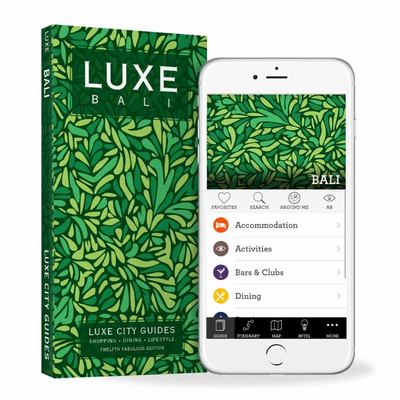 $25.00
AUD
Category: Travel Guides
What's big, green, lush and will leave you tickled pink with pleasure? Why, Bali, of course. The Island of the Gods is one versatile jewel, whether you seek dancing or romancing, retail or culture, surfing the breaks or hilltop meditation, going solo or with the tots in tow. ////// LUXE Bali. Because li fe's too damn short. ...Show more