$45.00
AUD
Category: Travel Guides
Loving Country is a book that inspires ultimate respect for Mother Earth and the role of her custodians. While readers are encouraged to discover the sacred country of Australia in an open-minded and sensitive manner, the intention of this book is to foster communication and understanding between all pe oples and country, to bring about a range of environmental and social changes. Co-authors Bruce Pascoe and Vicky Shukuroglou hope to empower communities to tell their own stories, and for people to honour them and the country from which they have grown. Beautifully designed, all of the writing and photography in Loving Country has been created in consultation with communities. From the ingenious fish traps at Brewarrina and the rivers that feed the Great Barrier Reef, to the love stories of Wiluna and the whale story of Margaret River, there is so much to celebrate and admire about the oldest continuing culture in the world. For those who want to do more than a whistle-stop tour of Australia, this book offers some keys to unlock and reveal the heart of this loving country. ...Show more
$40.00
AUD
Category: Travel Guides
From lap pools to ocean pools, harbour pools to waterfalls, Sydney is arguably the best major city in Australia for swimming, if not the world! And Places We Swim in Sydney covers the very best of the city's famous and hidden swimming spots. After the success of their first book, Places We Swim, author s Caroline Clements and Dillon Seitchik-Reardon have followed up with a deep dive into Sydney in this ultimate city guide to the aqueous outdoors. Places We Swim in Sydney is divided into six city regions, encompassing walks and swims within two hours of the CBD - from Manly in the north, to Maroubra in the east, Royal National Park in the south, and out to the Blue Mountains in the west. You'll discover just what makes each swimming spot unique, learn the best time to go, gain some useful local knowledge and find out the most delicious things to eat nearby. With destinations ranging from neighbourhood city pools to gorges that feel like the outback, Places We Swim in Sydney is a celebration of not just these magnificent swimming locations, but of the diverse landscapes and water-loving communities that make up Sydney.   ...Show more
$40.00
AUD
Category: Travel Guides | Series: Ultimate Ser.
Australians have always loved a good road trip, whether it's a leisurely Sunday drive through wineries or to a beach near a major city, a quick weekend getaway into the mountains or roughing it on a remote outback track. And hitting the road is a great way to spend our holiday time with family and frien ds. In Ultimate Road Trips: Australia, author Lee Atkinson highlights 40 of the best driving holidays around the country. Each chapter includes information on things to see and do, detailed route maps and a handy list of distances to help you plan your trip, as well as lots of useful advice on family-friendly attractions, where to eat and the best hotels, guesthouses, caravan parks and camping spots. You'll also find details on the best time of year to visit, driving tips and a guide to surviving a road trip with a back seat full of kids. Keep this book in the car for when you're out on the road, or curl up with it at home and dream about your next journey.     ...Show more
$40.00
AUD
Category: Travel Guides | Series: Trails Ser.
Get a taste of Australia and New Zealand with these 40 gourmet weekends. Each trail features a blend of food producers, farmers markets, restaurants and cafes, wineries and breweries, all combining to create a weekend-long itinerary that is not only a delicious taste experience but also shines a light o n local food culture, specialties and traditions.Gourmet Trails - Australia & New Zealand is perfect for travel enthusiasts and foodies. It includes detailed itineraries recommending the most interesting stops, the best places to stay and, of course, where to eat along 40 weekend-long trails.Food writers offer personal recommendations for the best farmers markets, restaurants, and food producers. We'll help you understand a place, its people and their traditions through the food that's made there.For foodies looking for inspiration for their next weekend away and ideas for new cuisines to taste and share, Gourmet Trails - Australia and New Zealand will be the source of many happy faces and full stomachs!     ...Show more
Sydney
by Delia Falconer
$30.00
AUD
Category: Travel Writing | Series: City Ser.
Part memoir, part guide to Sydney, Australia, this melancholic, moving, and funny exploration intertwines novelist Delia Falconer's own stories with the city's historical and literary past, showing how the city has evolved from the 1970s through today. From mad clergymen and amateur astronomers to Indig enous weather experts and local artists, this personal and unique record depicts the inhabitants of a beautiful, violent, and deeply spiritual city. ...Show more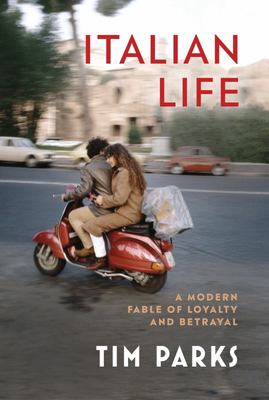 $35.00
AUD
Category: Travel Writing
Forty years ago, Tim Parks made the bel paese his home. Italian Life is his reckoning with his adopted country, an attempt to get to the core of it, to make sense of it, to fold others' stories in with his own experience - now that he is, in his own words, 'to some degree Italian' himself. The result i s an arresting, on-the-ground account of 21st century Italy told through the eyes of a rich cast of characters, among them students from poverty-stricken Basilicata trying to start new lives in the wealthy gloom of Milan, a priest, a poet, a young professor from Padua, and an Englishman who refuses to toe the line.  At the book's centre is a story of corruption and power. But it is also a celebration of culture and history, fact and fable, sacred and secular, ancient and modern- a thought-provoking, surprising, entertaining and even definitive account of how Italy actually happens.   ...Show more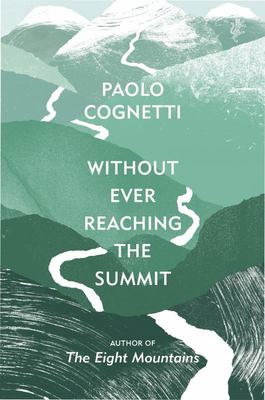 $25.00
AUD
Category: Travel Writing
An awestruck love letter to one of the most spectacular places on earth, from the author of international bestseller The Eight Mountains Paolo Cognetti marked his 40th birthday with a journey he had always wanted to make: to Dolpo, a remote Himalayan region where Nepal meets Tibet. He took with him two friends, a notebook, mules and guides, and a well-worn copy of The Snow Leopard. Written in 1978, Matthiessen's classic was also turning forty, and Cognetti set out to walk in the footsteps of the great adventurer. Without Ever Reaching the Summit combines travel journal, secular pilgrimage, literary homage and sublime mountain writing in a short book for readers of Macfarlane, Rebanks and Cognetti's own bestseller, The Eight Mountains. An investigation into the author's physical limits, an ancient mountain culture, and the magnificence of nature, it is an awestruck love letter to one of the most spectacular places on earth. ...Show more
Sydney City Map 1
by Lonely Planet Publications (COR)
$13.00
AUD
Category: Travel Guides | Series: Lonely Planet City Maps
From Lonely Planet, the world's leading travel guide publisher Durable and waterproof, with a handy slipcase and an easy-fold format, Lonely Planet Sydney City Map is your conveniently-sized passport to traveling with ease. Get more from your map and your trip with images and information about top city attractions, walking tour routes, transport maps, itinerary suggestions, extensive street and site index, and practical travel tips and directory. With this easy-to-use, full colour navigation tool in your back pocket, you can truly get to the heart of Sydney, so begin your journey now! *Durable and waterproof *Easy-fold format and convenient size *Handy slipcase *Full colour and easy-to-use *Extensive street and site index *Images and information about top city attractions *Handy transport maps *Walking tour routes *Practical travel tips and directory *Itinerary suggestions *Covers Balgowlah Heights, Balmain, Balmain East, Balmoral, Bondi, Bronte, Castlecrag, Chatswood, Chinatown, Chippendale, City Centre, Cremorne, Crows Nest, Darling Harbour, Darlinghurst, Dawes Point, Double Bay, Dover Heights, East Sydney, Elizabeth Bay, Fairlight, Garden Island, Glebe, Haymarket, Kings Cross, Kirribilli, Manly, McMahons Point, Millers Point, Milsons Point, Moore Park, Mosman, Neutral Bay, North Sydney, Northbridge, Paddington, Point Piper, Potts Point, Pyrmont, Queens Park, Redfern, Rose Bay, Seaforth, Surry Hills, Sydney, The Rocks, Ultimo, Vaucluse, Watsons Bay, Willoughby, Woolloomooloo Check out Lonely Planet Sydney, our most comprehensive guidebook to the city, covering the top sights and most authentic off-beat experiences. Or check out Lonely Planet Pocket Sydney, a handy-sized guide focused on the can't-miss experiences for a quick trip. About Lonely Planet: Since 1973, Lonely Planet has become the world's leading travel media company with guidebooks to every destination, an award-winning website, mobile and digital travel products, and a dedicated traveller community. Lonely Planet covers must-see spots but also enables curious travellers to get off beaten paths to understand more of the culture of the places in which they find themselves. The world awaits! Lonely Planet guides have won the TripAdvisor Traveler's Choice Award in 2012, 2013, 2014, 2015, and 2016. 'Lonely Planet. It's on everyone's bookshelves; it's in every traveller's hands. It's on mobile phones. It's on the Internet. It's everywhere, and it's telling entire generations of people how to travel the world.' -- Fairfax Media 'Lonely Planet guides are, quite simply, like no other.' - New York Times ...Show more
$15.95
AUD
Category: Travel Guides | Series: Wallpaper Ser.
The fast-track guide for the design-conscious travellerWallpaper* City Guides present a tightly edited, discreetly packaged list of the best a location has to offer the design conscious traveller. Here is a precise, informative, insider's checklist of all you need to know about the world's most intoxica ting cities.Whether you are staying for 48 hours or five days, visiting for business or a vacation, we've done the hard work for you, from finding the best restaurants, bars and hotels (including which rooms to request) to the most extraordinary stores and sites, and the most enticing architecture and design. Wallpaper* City Guides enable you to come away from your trip, however brief, with a real taste of the city's landscape and the satisfaction you've seen all that you should.In short, these guides act as a passport to the best the world has to offer. ...Show more
$33.00
AUD
Category: Travel Writing
The incredible, inspiring story of a solo journey through Australia's toughest and most beautiful hiking trail - the Australian Alps Walking Track - for fans of INTO THE WILD by Jon Krakauer or Cheryl Strayed's WILD and anyone who dreams of iconic wilderness walks. At the start of the hellish, fiery Au stralian summer of 2019/20, Walkley Award-winning journalist and suburban dad Anthony Sharwood set off on a journey. Abandoning his post on a busy news website to clear his mind, he solo-trekked the Australian Alps Walking Track, Australia's most gruelling and breathtakingly beautiful mainland hiking trail, which traverses the entirety of the legendary High Country from Gippsland in Victoria to the outskirts of Canberra. The journey started in a blizzard and ended in a blaze. Along the way, this lifelong lover of the mountains came to realise that nothing would ever be the same - either for him or for the imperilled Australian Alps, a landscape as fragile and sensitive to the changing climate as the Great Barrier Reef. ...Show more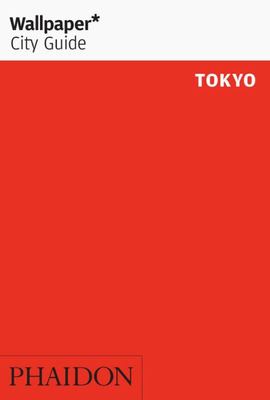 $15.95
AUD
Category: Travel Guides | Series: Wallpaper Ser.
The fast-track guide for the design-conscious traveller Wallpaper* City Guides present a tightly edited, discreetly packaged list of the best a location has to offer the design conscious traveller. Here is a precise, informative, insider's checklist of all you need to know about the world's most intoxi cating cities. Whether you are staying for 48 hours or five days, visiting for business or a vacation, we've done the hard work for you, from finding the best restaurants, bars and hotels (including which rooms to request) to the most extraordinary stores and sites, and the most enticing architecture and design. Wallpaper* City Guides enable you to come away from your trip, however brief, with a real taste of the city's landscape and the satisfaction you've seen all that you should. In short, these guides act as a passport to the best the world has to offer. ...Show more
$60.00
AUD
Category: Travel Guides
Today's discerning traveler is looking not merely for luxury but for a unique experience. But in this age of low-cost flights and easy travel, how do you avoid the crowds and find the hidden gems? Not via sponsored search results or thousands of indistinguishable reviews. What you need is on-the-ground, in-person, tried-and-trusted knowledge.In this new guide to France, Herbert Ypma surprises and delights with his unequaled eye for detail and his unerring ability to judge what makes the difference between a good experience and a truly memorable one. The numerous experiences and tips that he maps out across the length and breadth of France fall into four key categories: staying in character, eclectic experiences, legend for lunch, and convincing context.Featuring more than ninety experiences and tips, from unique places to stay and the best spots for authentic French cuisine to historical must-sees and quirky one-offs, New Map France is the ideal travel companion for a trip to the most visited country on the planet. ...Show more