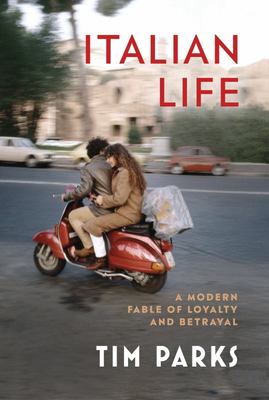 $35.00
AUD
Category: Travel Writing
Forty years ago, Tim Parks made the bel paese his home. Italian Life is his reckoning with his adopted country, an attempt to get to the core of it, to make sense of it, to fold others' stories in with his own experience - now that he is, in his own words, 'to some degree Italian' himself. The result i s an arresting, on-the-ground account of 21st century Italy told through the eyes of a rich cast of characters, among them students from poverty-stricken Basilicata trying to start new lives in the wealthy gloom of Milan, a priest, a poet, a young professor from Padua, and an Englishman who refuses to toe the line.  At the book's centre is a story of corruption and power. But it is also a celebration of culture and history, fact and fable, sacred and secular, ancient and modern- a thought-provoking, surprising, entertaining and even definitive account of how Italy actually happens.   ...Show more
$33.00
AUD
Category: Travel Writing
The incredible, inspiring story of a solo journey through Australia's toughest and most beautiful hiking trail - the Australian Alps Walking Track - for fans of INTO THE WILD by Jon Krakauer or Cheryl Strayed's WILD and anyone who dreams of iconic wilderness walks. At the start of the hellish, fiery Au stralian summer of 2019/20, Walkley Award-winning journalist and suburban dad Anthony Sharwood set off on a journey. Abandoning his post on a busy news website to clear his mind, he solo-trekked the Australian Alps Walking Track, Australia's most gruelling and breathtakingly beautiful mainland hiking trail, which traverses the entirety of the legendary High Country from Gippsland in Victoria to the outskirts of Canberra. The journey started in a blizzard and ended in a blaze. Along the way, this lifelong lover of the mountains came to realise that nothing would ever be the same - either for him or for the imperilled Australian Alps, a landscape as fragile and sensitive to the changing climate as the Great Barrier Reef. ...Show more
Sydney
by Delia Falconer
$30.00
AUD
Category: Travel Writing | Series: City Ser.
Part memoir, part guide to Sydney, Australia, this melancholic, moving, and funny exploration intertwines novelist Delia Falconer's own stories with the city's historical and literary past, showing how the city has evolved from the 1970s through today. From mad clergymen and amateur astronomers to Indig enous weather experts and local artists, this personal and unique record depicts the inhabitants of a beautiful, violent, and deeply spiritual city. ...Show more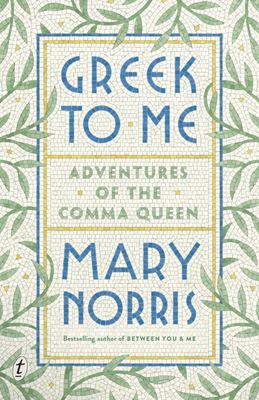 $23.00
AUD
Category: Travel Writing | Series: Adventures of the Comma Queen
The Comma Queen returns with a buoyant book about language, love, and the wine-dark sea. In her New York Times bestseller Between You & Me, Mary Norris delighted readers with her irreverent tales of pencils and punctuation in the New Yorker's celebrated copy department. In Greek to Me, she delivers another wise and funny paean to the art of self-expression, this time filtered through her greatest passion- all things Greek. Greek to Me is a charming account of Norris's lifelong love affair with words and her solo adventures in the land of olive trees and ouzo. Along the way, Norris explains how the alphabet originated in Greece, makes the case for Athena as a feminist icon, goes searching for the fabled Baths of Aphrodite, and reveals the surprising ways Greek helped form English. Filled with Norris's memorable encounters with Greek words, Greek gods, Greek wine-and more than a few Greek men-Greek to Me is the Comma Queen's fresh take on Greece and the exotic yet strangely familiar language that so deeply influences our own. ...Show more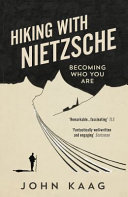 $23.00
AUD
Category: Travel Writing
A man goes in search of himself in the Swiss Alps with the help of Nietzsche.
$33.00
AUD
Category: Travel Writing
In The Bells of Old Tokyo, Anna Sherman explores Japan and revels in all its wonderful particularity. As a foreigner living in Tokyo, Sherman's account takes pleasure and fascination in the history and culture of a country that can seem startlingly strange to an outsider. Following her search for the l ost bells of the city - the bells by which its inhabitants kept time before the Jesuits introduced them to clocks - to her personal friendship with the owner of a small, exquisite cafe, who elevates the making and drinking of coffee to an art-form, here is Tokyo in its bewildering variety. From the love hotels of Shinjuku to the appalling fire-storms of 1945 (in which many more thousands of people died than in Hiroshima or Nagasaki), from the death of Mishima to the impact of the Tohoku earthquake of 2011. For fans of The Lonely City, and Lost in Translation, The Bells of Old Tokyo is a beautiful and original portrait of Tokyo told through time. ...Show more
$35.00
AUD
Category: Travel Writing
Living next door to Russia - a cultural encounter with each of its neighbours. An extraordinary odyssey through the fourteen countries that border Russia todayFrom North Korea into China, through former Soviet states and breakaway republics in Asia and the Caucasus, crossing the Caspian and Black Seas, northwards to Europe, into the Arctic Circle and through the icy waters of the Northeast Passage, Erika Fatland travels alone and explores the rich, diverse and often dramatic histories and scarred landscapes of these bordering nations. Along her twenty-thousand-kilometre journey, she meets survivors of interminable wars and indiscriminate deportations, and some communities still nostalgic for Soviet times. She drinks tea with a reindeer nomad in Mongolia and encounters displaced Ingushetians in Kazakhstan; she meets a history professor-turned-tank driver in Ukraine and tours the vestiges of Chernobyl. She hears an extraordinary story of endurance from one of the last survivors of the Minsk Ghetto, and learns that the area of Russia that borders Norway, her own country, is the most polluted place in the world. The Border is the log of an unmatchable journey, and offers vivid portraits of cultures and individuals living at the limits of this dominant land mass. ...Show more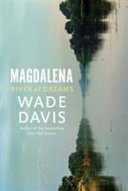 $35.00
AUD
Category: Travel Writing
A captivating new book from Wade Davis - winner of the Samuel Johnson Prize for Into the Silence - that brings vividly to life the story of the great Rio Magdalena, illuminating Colombia's complex past, present, and future. Travellers often become enchanted with the first country that captures their he arts and gives them license to be free. For Wade Davis, it was Colombia. Now in a masterful new book, the bestselling author tells of his travels on the mighty Magdalena, the river that made possible the nation. Along the way, he finds a people who have overcome years of conflict precisely because of their character, informed by an enduring spirit of place, and a deep love of a land that is home to the greatest ecological and geographical diversity on the planet. Only in Colombia can a traveller wash ashore in a coastal desert, follow waterways through wetlands as wide as the sky, ascend narrow tracks through dense tropical forests, and reach verdant Andean valleys rising to soaring ice-clad summits. This wild and impossible geography finds its perfect coefficient in the topography of the Colombian spirit- restive, potent, at times placid and calm, in moments tortured and twisted. Both a corridor of commerce and a fountain of culture, the wellspring of Colombian music, literature, poetry and prayer, the Magdalena has served in dark times as the graveyard of the nation. And yet, always, it returns as a river of life. At once an absorbing adventure and an inspiring tale of hope and redemption, Magdalena gives us a rare, kaleidoscopic picture of a nation on the verge of a new period of peace. Braiding together memoir, history, and journalism, Wade Davis tells the story of the country's most magnificent river, and in doing so, tells the epic story of Colombia. ...Show more
$35.00
AUD
Category: Travel Writing
"As inviting, wide-ranging, and philosophical as an all-night conversation with a best friend, and as revealing and thought-provoking as the diary of a curious adventurer."--Sasha Sagan, author of For Small Creatures Such as We We aren't born into a self. It is created without our consent, built out of our childhoods, our circumstances, and chance. But in the busyness of adult life, we rarely have time to think clearly about the questions that matter most: Who am I? What am I made of? How much of how I act boils down to avoiding the things that make me feel small? We bury these questions, but they drive our behavior far more than we give them credit for. They are our puppet masters. Writing with the passion and clarity that made his debut, To Shake the Sleeping Self, a national bestseller, Jedidiah Jenkins brings together new and old writings to explore the eight themes all of us face as we find our way in life: ego, family, home, friendship, love, work, death, the soul. As he examines the experiences that shape us into who we are, Jenkins leads readers in a wide-ranging conversation about finding fulfillment in the people and places around us and discovering the courage to show our deepest selves to the world. ...Show more
$25.00
AUD
Category: Travel Writing
The first great English-language travel book, A New Voyage Round the World (1697) is an incomparably vivid, chaotic and fascinating account by the pirate, explorer and naturalist William Dampier of his many adventures. The world he describes sprawls all the way from the Caribbean west across the Pacifi c to the Philippines and Southeast Asia - a vast expanse tied together by the Spanish Empire. Dampier and his men live lives of rascally precariousness, in the shadow of great Spanish galleons and fortresses, always on the verge of disaster. His book is filled with raids, escapes, wrecks and storms, but Dampier is also a great observer of animals, exotic foods, boats, customs: the book is a cornucopia of descriptions of everything from giant centipedes to bananas. It was originally designed simply to entertain and to be useful for later adventurers and merchants, but it is now a unique document, miraculously preserving glimpses of now long-vanished peoples and places. This new edition, introduced and annotated by Nicholas Thomas, makes clear Dampier's key role as a proselytiser for the early British Empire, as an inspiration for generations of naturalist and explorers, and as a uniquely curious character. ...Show more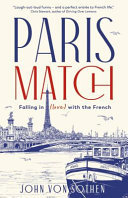 $30.00
AUD
Category: Travel Writing
An American falls in love and becomes a Parisian - just not the way he imagined. In Brooklyn, John von Sothen fell in love with Anais, a French waitress. And then, one night in Paris, on the Pont Neuf, she agreed to marry him ("Bah, we can always get divorced!"). A couple of decades in, the two have be come quatre, living in their beloved 10th arondissement with teenage kids who chat to their African neighbours in fluent Parisian slang, and John has even become kind of French himself. Well, he likes to think he has. The family still see him as an American innocent abroad.Paris Match is one of those rare books that makes you laugh out loud, as von Sothen attempts to understand what makes the French tick. Why do they take such long holidays with friends who ration snacks and mock you for sleeping in; why do French men turn to him (an American!) for fashion tips; what really is the correct way to cut brie, and how do you tell if you're being invited to a super-exclusive secret society of intellectuals or a weird sex club? John von Sothen has found most of the answers and in this delightful, witty book shares his experience, insights and humour into the fine art of becoming everyday French.   ...Show more