$80.00
AUD
Category: Special Editions & Signed Copies
Aged thirteen, Theo Decker, son of a devoted mother and a reckless, largely absent father, survives an accident that otherwise tears his life apart. Alone and rudderless in New York, he is taken in by the family of a wealthy friend. He is tormented by an unbearable longing for his mother, and down the y ears clings to one thing that reminds him of her: a small, strangely captivating painting that ultimately draws him into the criminal underworld. As he grows up, Theo learns to glide between the drawing rooms of the rich and the dusty antiques store where he works. He is alienated and in love - and his talisman, the painting, places him at the centre of a narrowing, ever more dangerous circle. The Goldfinch is a haunted odyssey through present-day America and a drama of enthralling power. Combining unforgettably vivid characters and thrilling suspense, it is a beautiful, addictive triumph - a sweeping story of loss and obsession, of survival and self-invention, of the deepest mysteries of love, identity and fate. ...Show more
$1600.00
AUD
Category: Special Editions & Signed Copies
"Beautiful design makes a beautiful life." - Charles Lewis Tiffany "If you see that box, you know that there's love behind it and that the person who gave it to you really cares. Inside, there's a gift that is special. That blue - there's no other shade that represents anything else." - Elle Fanning The y are astonishing, wonderful, and always, invariably modern: The windows at Tiffany's Fifth Avenue flagship are the stuff dreams are made of. Their appeal is universal, inviting passers by, old and young, to vanish through the looking glass and into a spellbinding world of robin's egg blue where even the most elusive of fantasies may come true. This hand-bound oversize Ultimate Collection edition presents a well-curated tour of the intricately crafted displays that continue to serve as references of the zeitgeist, from the legendary designer Gene Moore's Christmas and Valentine's displays to the neon creations of the current Tiffany & Co. creative team. Along with never-before-seen concept sketches, historical manuscripts, behind the scenes imagery and insights by cultural influencers and devotees of the world's global arbiter of design and style, Windows at Tiffany's revisits the whimsy and spirit of one of the world's most recognised brands, and elicits nostalgia for each reader's first blue box moment. ...Show more
$357.95
AUD
Category: Psychology
When Carl Jung embarked on the extended self-exploration he called his 'confrontation with the unconscious', the heart of it was "The Red Book", a large, illuminated volume he created between 1914 and 1930. Here he developed his principal theories - of the archetypes, the collective unconscious and the process of individuation - that transformed psychotherapy from a practice concerned with treatment of the sick into a means for higher development of the personality. While Jung considered "The Red Book" to be his most important work, only a handful of people have ever seen it. Now, in a complete facsimile and translation, it is available to scholars and the general public. It is an astonishing example of calligraphy and art on a par with "The Book of Kells" and the illuminated manuscripts of William Blake. The publication of "The Red Book" is a watershed that will cast new light on the making of modern psychology. ...Show more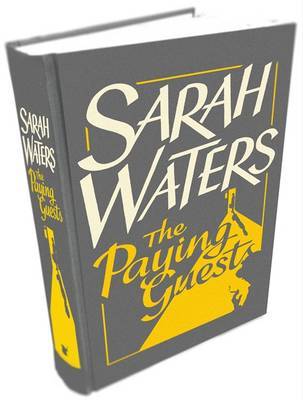 $75.00
AUD
Category: Special Editions & Signed Copies
It is 1922, and London is tense. Ex-servicemen are disillusioned, the out-of-work and the hungry are demanding change. And in South London, in a genteel Camberwell villa, a large silent house now bereft of brothers, husband and even servants, life is about to be transformed, as impoverished widow Mrs Wr ay and her spinster daughter, Frances, are obliged to take in lodgers. For with the arrival of Lilian and Leonard Barber, a modern young couple of the 'clerk class', the routines of the house will be shaken up in unexpected ways. And as passions mount and frustration gathers, no one can foresee just how far-reaching, and how devastating, the disturbances will be. This is vintage Sarah Waters: beautifully described with excruciating tension, real tenderness, believable characters, and surprises. It is above all, a wonderful, compelling story. ...Show more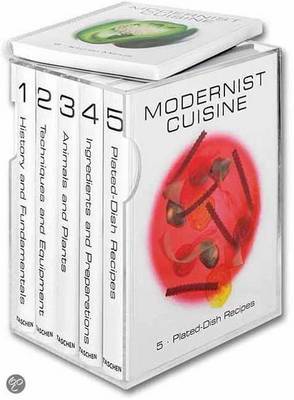 $700.00
AUD
Category: Food
The authors--scientists, inventors, and accomplished cooks in their own right--have created a six-volume, 2,400-page set that reveals science-inspired techniques for preparing food that ranges from the otherworldly to the sublime.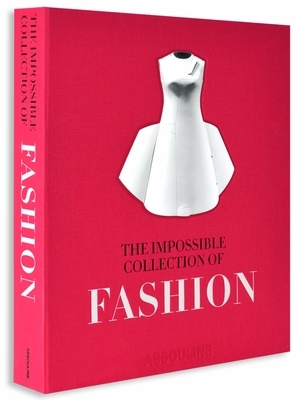 $600.00
AUD
Category: Fashion
In this magnificent collection of the most iconic dresses of the twentieth century, Valerie Steele flexes her curatorial muscle. From Poiret to Pucci, Doucet to Dior, Vionnet to Valentino, she selects the 100 dresses that caused a stir on the runway or as they entered a room and ultimately inspired a ne w direction in fashion. Steele's selections include Fortuny's streamlined Delphos gown circa 1907, Madame Grès's sublimely draped goddess creations from 1938, Issey Miyake's 1982 evening ensemble with a rattan top that appeared on the cover of ArtForum, and Hussein Chalayan's awe-inspiring table skirt from 2000. The collection, while certainly subjective, is sure to receive nods of recognition, along with a gasp (or two) of surprise. ...Show more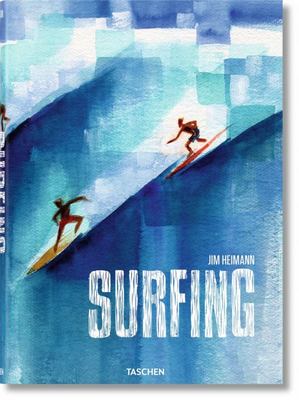 Surfing
by Jim Heimann
$299.00
AUD
Category: Photography
This landmark publication is the most comprehensive visual history to-date of the sport and culture of surfing. As much a cultural event as a publication, it brings together two and a half years of meticulous research with institutions, collections, and photographic archives around the world to trace th e visual history of surfing from its first description by Captain Cook in 1778 to today's global phenomenon. Divided into five chronological chapters, with essays by top surfing journalists, the book examines and celebrates the evolution of surfing both on and off the water, as a sport, a lifestyle, a philosophy. More than 500 images detail surf's remarkable crossover from the originary shores of Hawaii to fashion, film, music, and even car design. A must-have for any serious player on the surfing scene, this is an unrivalled tribute to the breadth, complexity, and richness of surfing. ...Show more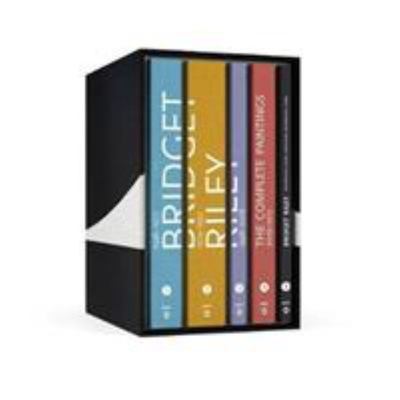 $1070.00
AUD
Category: Art
Bridget Riley (b. 1931) trained as a figurative painter before emerging as one of the most prominent masters of Op-Art. Since then her abstract work has continued to garner critical acclaim and remains as relevant as ever--with a major new site-specific painting opening at the Chinati Foundation in Marf a, TX, in October 2017, and an exhibition at David Zwirner Gallery, NY, in 2018.This complete catalog of Riley's paintings assembles her remarkable oeuvre for the first time, reproduced to the highest standards in a highly collectible five- volume box set: a must- have for devotees of twentieth century contemporary art. ...Show more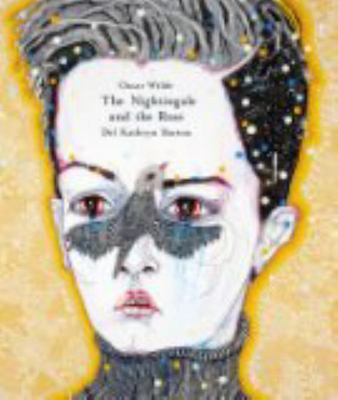 $79.95
AUD
Category: Art
THIS 9 PAGE ARTICLE WAS EXTRACTED FROM THE BOOK: Best Known Works of Oscar Wilde, by Oscar Wilde. To purchase the entire book, please order ISBN 076613010X.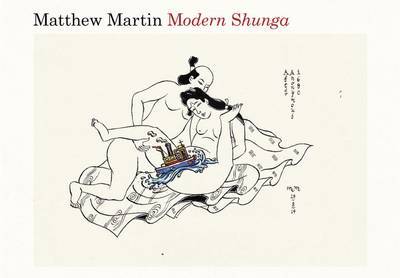 $23.00
AUD
Category: Gifts & Humour
A hilarious, elegant and naughty send-up of Shunga, the once taboo art of Japanese erotica. In a series of 24 full-colour drawings, satirical cartoonist Matthew Martin, captures of the essence of Modern Shunga, and updates it with witty - and often unlikely - cultural and artistic references. Discreetly packaged in a postcard-sized fold-out accordion format, Modern Shunga is perfect gift for lovers of, well, high-class dirty pictures. Martin's Shunga works have been exhibited at a distinguished Sydney gallery to rave reviews and the development of a cult following. ...Show more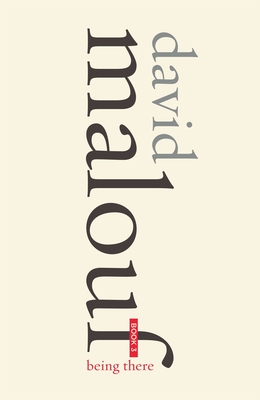 $30.00
AUD
Category: Literary
Words, music, art and performance. The stuff of a satisfying life. After exploring the idea of home, where and what it is in A First Place, what does it mean to be a writer and where writing begins in The Writing Life, David Malouf moves on to words and music and art and performance in Being There. With pieces on the Sydney Opera House - then and now - responses to art, artists and architects, and including Malouf's not previously published libretti for Voss and a translation of Hippolytus, this is an unmissable and stimulating collection of one man's connection to the world of art, ideas and culture. ...Show more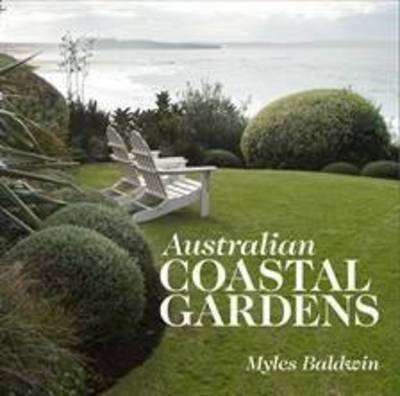 $90.00
AUD
Category: Gardens
The coastal gardens of Australia are as varied as the geography of this vast continent itself. Join Myles Baldwin as he travels around the country, from the gentle landscape of Victoria's Mornington Peninsula and the sheer cliffs of Sydney's Dover Heights to an old copper mining town in South Australia and beyond. On his journey he finds a diverse range of gardens, some created by professionals, others by enthusiastic amateurs, but all entirely appropriate to their location and often difficult conditions. Also included is an extensive plant guide, compiled by Myles based on his many years' experience of working on the coast and his conversations with horticulturists, which will guide you through the practicalities of gardening by the sea. Accompanied by Sue Stubbs' stunning photography, Australian Coastal Gardens is essential reading for anyone who loves gardens and gardening. ...Show more