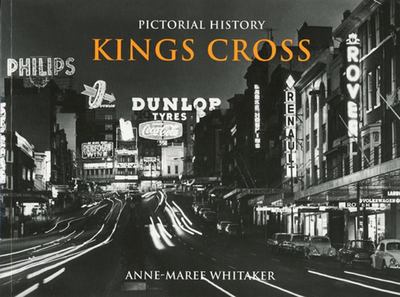 $24.95
AUD
Category: Photography
Once known as Woolloomooloo Hill, Kings Cross was home to Sydney's nineteenth century elite who built grand mansions along the ridge to enjoy sea breezes, a wonderful view and access to the city.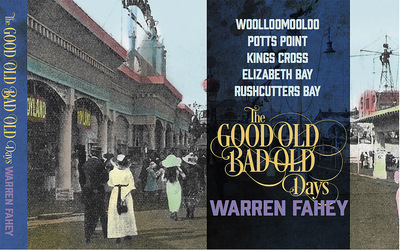 $25.00
AUD
Category: Photography
The 2011 post code of Sydney's inner east offers a fascinating history of high life, low life and, sometimes very low life. All five precincts are alive with history and surprising stories. Ride the scenic roller-coaster over the forgotten White City at Rushcutters Bay; see the naughty boys waving their willies at the ferries approaching Woolloomooloo bay; chase 'peeping Toms' in Elizabeth Bay; tap to the tunes of cabaret's greats at the Silver Spade, Potts Point, or dare to be different in yesterday's Kings Cross. Cultural Historian, Warren Fahey, delivers an eclectic romp through the social history of Sydney's most famous neighbourhoods. ...Show more
$30.00
AUD
Category: Photography | Series: Masters of Photography Ser.
The "Masters of Photography" series is a new approach to photography how-to. Each volume is dedicated to the work of one key photographer who, through a series of bite-sized lessons and ideas, tells you everything you always wanted to know about their approach to taking photographs. From their influence s, ideas and experiences, to tech tips and best shots. The series begins with Joel Meyerowitz, who will teach you, among other essentials: How to use a camera to reclaim the streets as your own, why you need to watch the world always with a sense of possibility, how to set your subjects at ease, and the importance of being playful and of finding a lens that suits your personality. ...Show more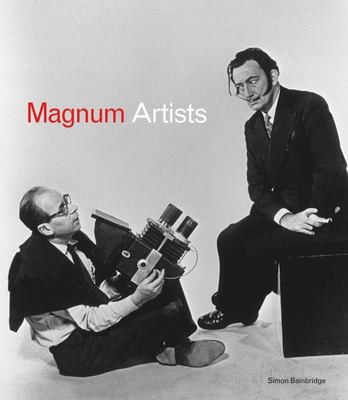 $80.00
AUD
Category: Photography
Matisse and Picasso by Robert Capa, Takashi Murakami by Olivia Arthur, Warhol and de Kooning by Thomas Hoepker, Bonnard by Henri Cartier-Bresson, Kiki Smith by Susan Meiselas, and many more. For the first time, Magnum Artists brings together a collection of over 200 photographs that define the unique re lationship between the world's greatest photography collective and the world's greatest artists. ...Show more
$60.00
AUD
Category: Photography
Australia is drenched in a light that is different from anywhere else in the world. A light so distinctive, we know it can only be of one place. Imagined as a celebration of the particular beauty of Australian light, this generous publication roams the country, from rugged coastline to arid outback, to reveal how light shapes our wide, brown land. Wind-etched rocks, patterns in sand. Teal oceans. Surfers, slick in their wetsuits against the morning sun. A beach filled with people. A beach with no people. Rockpools. High-rise buildings against sand and sea. Golden sunsets over city skylines. Rays reaching through forest branches to frosted ground. Paddocks muted by mist, trees laden with luminous snow. The variation in the fall of light on our landscape seems limitless. With an introduction by a galactic astrophysicist, In an Australian Light reminds us of the myriad ways we experience light in this vast and diverse land. ...Show more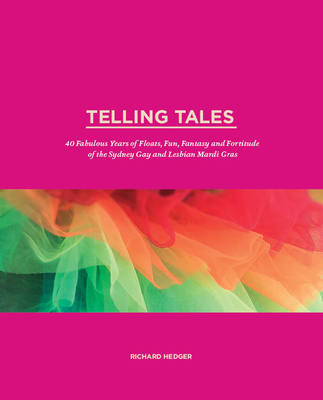 $50.00
AUD
Category: Photography
40 Fabulous Years of Floats, Fun, Fantasy and Fortitude of the Sydney Gay and Lesbian Mardi Gras. Published to coincide with the 40th Anniversary of Mardi Gras.  Telling Tales has brought together the stories of 40 people from the LGBTQI community.      
$110.00
AUD
Category: Photography
Between 1991 and 2015, Josef Koudelka completed an epic journey across twenty countries bordering the Mediterranean, stopping at over 200 Greek and Roman archaeological sites, relentlessly researching the beauty of the ancient world.Before the Magnum photographer, nobody had attempted to make such a com prehensive photographic record of these artefacts with so much persistence and so little assistance. Koudelka's aim was to use art to re-appropriate a world that is escaping us and that we could lose - a world where the mind alternates between reason and faith, law and liberty. ...Show more
$50.00
AUD
Category: Photography
Is it possible to describe a photograph without interpreting it? Can a viewer ever be as dispassionate as the mechanism of a camera? And how far can a photographer's intentions determine responses to their image, decades after it was made? These are just a few questions that David Campany eloquently add resses in On Photographs. In the tradition of Susan Sontag and John Berger, Campany explores the tensions inherent to the photographic medium - between art and document, chance and intention, permanence and malleability of meaning - as well as the significance of authorship, performance, time and reproduction. On Photographs is destined to become an instant classic of photography writing. Rejecting the conventions of chronology and the heightened status afforded to 'classics' in traditional accounts of the history of the medium, Campany's selection of photographs is an expertly curated and personal one - mixing fine art prints, film stills, documentary photographs, fashion editorials and advertisements. In this playful new take on the history of photography, anonymous photographers stand alongside photography pioneers, 20th-century talents and contemporary practitioners. Each photograph is accompanied by Campany's highly readable commentary. Putting the sacred status of authorship to one side, he strives to guide the reader in their own interpretation and understanding of the image itself. In a visual culture in which we have become accustomed to not looking, Campany helps us see, in what is both an accessible introduction for newcomers and a must-have for photography aficionados. ...Show more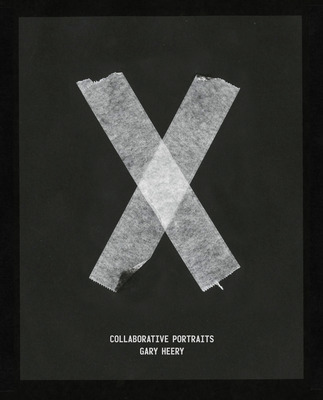 $150.00
AUD
Category: Photography
1. TAKE A PORTRAIT OF YOU
 2. I GIVE YOU A PRINT 
3. DO WHATEVER YOU WANT TO IT
 4. I REPHOTOGRAPH IT Gary Heery His endeavour for Project X was to offer something curious: a collaboration between the photographer and the subject. The intimate moment of sitting in a chair in front of his experience d lens is followed by the private opportunity to add to that image. To interrogate it. To paint it. To submerge it in the ocean or perhaps anoint it with a little human blood. Some people sliced into the sacred skin of "big portrait" Others used it as craft. The opportunity for graffiti was ripe. And for many this must have simply felt like liberation. To edit themselves. To laugh a little bit at the pressure of appearances. There is nothing as radical as the gravity of the photograph being allowed to fail. So, here is a collection less about the best shot and more engrained in the moment, stained by the personal obsessions of each individual. Here is the social image as both relic and conversation. It's just that bit more alive.  — Anna Johnson   ...Show more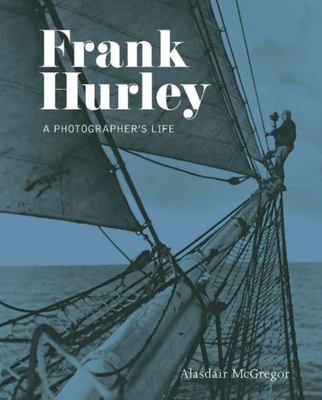 $40.00
AUD
Category: Photography
Photographer, filmmaker, writer, adventurer. Controversial, passionate, audacious. Frank Hurley was an extraordinary Australian, possibly most famous for his Antarctic photographs captured alongside expeditioners Sir Douglas Mawson and Sir Ernest Shackleton. From the early twentieth century until his de ath in 1962 Hurley created a stunning visual archive that chronicled the major events of the twentieth century, and Australia's achievements both home and overseas. This book and the Hurley Collection in the National Library of Australia make clear this outstanding contribution and the lengths to which the man would go in order to convey the gravity of events. For Hurley, image-making and exploration went hand-in-hand and he sought out experiences as a pioneer documentary film-maker, official photographer in two world wars, early aviator, and adventure and story-seeker in both the natural environment and in rapidly disappearing non-western worlds. In this readable, definitive and wonderfully illustrated re-issued biography, Alasdair McGregor describes Hurley's life and character in all its richness. ...Show more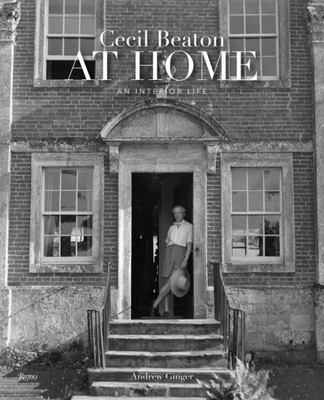 $160.00
AUD
Category: Photography
A private view of the genius of Cecil Beaton, reflected through the lens of his town and country idylls, and his passion for interior design, gardening, and entertaining a circle of Bright Young Things. Cecil Beaton (1904-1980) was one of twentieth-century Britain's Renaissance men: photographer, costum e designer, set designer, playwright, creator of fashion fabrics, and writer on raffin interiors and the personalities who inhabited them. He also happened to be a fine interior decorator. Cecil Beaton at Home focuses on two homes dear to Beaton's heart--Ashcombe House, near the Wiltshire village of Tollard Royal, and Reddish House, located in Broad Chalke, another village in the same county--as well as London's Pelham Place and Beaton's New York hotel suites. Simultaneously a retreat, an inspiration, a photographer's studio, and a stage for impressive entertaining, Beaton's country homes also fueled his passion for art, gardening, and delight in village life. Against his often-extravagant interiors, Beaton's private life unfolds--his unique talent for self-promotion, desire for theatricality, and uncertain pursuit of love. This lavishly illustrated visual biography brings together original photographs, artworks, and possessions from his interiors to present an intimate picture of Beaton's extraordinary life. ...Show more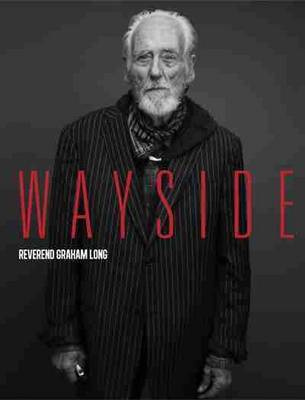 Wayside
by Graham Long
$80.00
AUD
Category: Photography
An inspiring story of love over hate. The Wayside Chapel in Sydney's Kings Cross is a meetingplace for people from all walks of life. In Wayside PastorGraham Long tackles profound truths about life, theWayside, friendship, overcoming hardship and theredemptive power of love. Gary Heery's striking portra itshonour the visitors, volunteers, staff and friends whosepaths cross at the Wayside. Includes forewords byDavid Hurley, Governor of New South Wales and PrimeMinister Malcolm Turnbull, and Lucy Turnbull. ...Show more