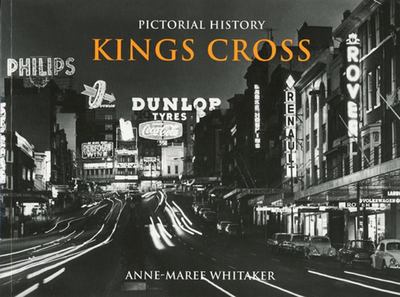 $24.95
AUD
Category: Photography
Once known as Woolloomooloo Hill, Kings Cross was home to Sydney's nineteenth century elite who built grand mansions along the ridge to enjoy sea breezes, a wonderful view and access to the city.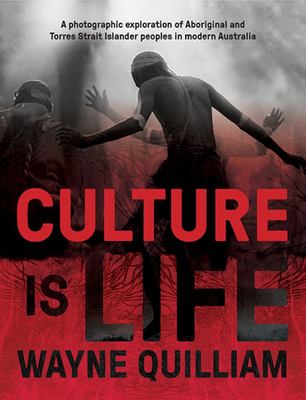 $40.00
AUD
Category: Photography
Culture is Life is a modern, photographic celebration of the diversity of Indigenous Australians. In the same way that Humans of New York offered interesting life stories to give context to images of everyday New Yorkers, pre-eminent photographer Wayne Quilliam has collected over 500 images and intervie ws with Indigenous people across the country. His work explores the nuances of Indigenous thinking and identity, and focuses on how the First peoples view their place within the contemporary culture of Australia. The people featured in this book include many high-profile Indigenous Australians, as well as community members of different ages from Tasmania to the Torres Strait, offering insights into the dreams of youth and the reflections of Elders. With a short quote sitting next to each image, this book is an accessible gateway to better understand and appreciate the lives of Aboriginal and Torres Strait Islander Australians, presented as a stunning and contemporary photo book.     ...Show more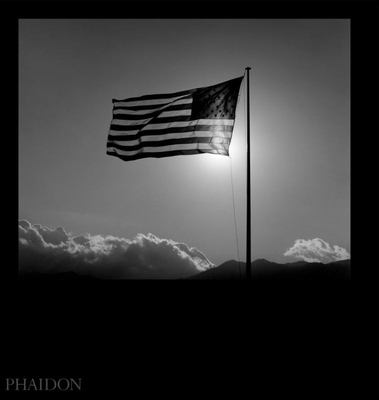 Robert Mapplethorpe
by Mark Holborn (Editor); Dimitri Levas (Editor); Patti Smith (Contribution by); Andrew Sullivan (Introduction by)
$250.00
AUD
Category: Photography
A revised and updated edition of the most comprehensive survey published of Mapplethorpe's photographyRobert Mapplethorpe was one of the twentieth century's most important and influential artists, known for his groundbreaking and provocative work. He studied painting, drawing, and sculpture in Brooklyn in the 1960s and started taking photographs when he acquired a Polaroid camera in 1970. This comprehensive monograph is an overview of the artist's black-and-white photography of floral still lifes, nudes, selfportraits, and portraits, among other subjects-and also includes a selection of his color images. ...Show more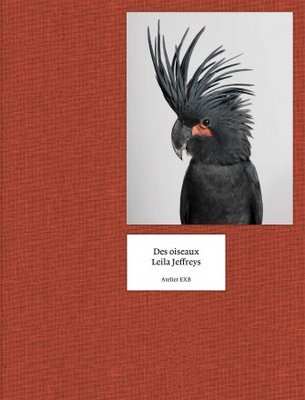 $82.50
AUD
Category: Photography
Photographic artist Leila Jeffreys from Sydney creates intimate portraits of living birds, working with rescued birds and birds from wildlife sanctuaries and zoos. Owls, eagles, finches, pigeons, cockatoos, budgerigars and a host of other birds reveal their beauty and character to Jeffreys' lens in thes e startling and absorbing images. This new monograph includes photographs from her best-selling Birdland (2015) as well as previously unpublished photos.The new pieces are from her 2019 "High Society" show at Olsen Gallery in Sydney and Olsen Gruin Gallery in New York, plus unpublished works from her 2017 show "Ornithurae". ...Show more
$115.00
AUD
Category: Photography
"Slim Aarons: Women" explores the central subject of Slim Aarons s career the extraordinary women from the upper echelons of high society, the arts, fashion, and Hollywood. The book presents the women who most influenced Aarons s life and work and the other remarkable personalities he photographed along the way, including Audrey Hepburn, Jackie Kennedy, Diana Vreeland, and Marilyn Monroe, all featured in unforgettable photographs. The collection contains more than 200 images, the majority of which have not appeared in previous books, along with detailed captions written by one of Aarons s closest colleagues. Showcasing beautiful women at their most glamorous in some of the most dazzling locations across the globe, "Slim Aarons: Women" is a fresh look at the acclaimed photographer through the muses who inspired his most incredible photographs. ...Show more
$30.00
AUD
Category: Photography | Series: Masters of Photography Ser.
The "Masters of Photography" series is a new approach to photography how-to. Each volume is dedicated to the work of one key photographer who, through a series of bite-sized lessons and ideas, tells you everything you always wanted to know about their approach to taking photographs. From their influence s, ideas and experiences, to tech tips and best shots. The series begins with Joel Meyerowitz, who will teach you, among other essentials: How to use a camera to reclaim the streets as your own, why you need to watch the world always with a sense of possibility, how to set your subjects at ease, and the importance of being playful and of finding a lens that suits your personality. ...Show more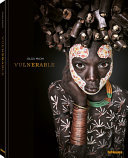 Vulnerable
by Olga Michi (By (photographer))
$130.00
AUD
Category: Photography
In this stunning compilation of 140 images, photographer Olga Michi brings a new kind of portrait photography to endangered ethnic groups around the world. Her striking images seen in Vulnerable, present individuals against a black background, dramatically lit to focus on their dress, accessories, and i ndividual expression.   These indigenous peoples represent some of the most unique cultures in a hyper-globalized world, and an emotional reminder that they are our fellow human beings and singular personalities. And starkly, the rifles, cartridge cases, plastic objects and cell phones that also appear in Michi's pictures acknowledge the fragility of their way of life. ...Show more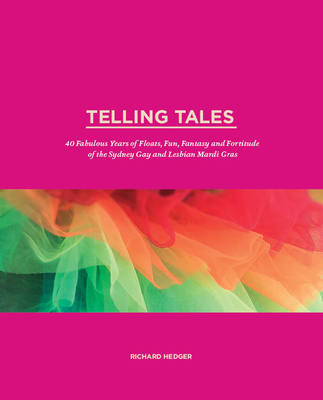 $50.00
AUD
Category: Photography
40 Fabulous Years of Floats, Fun, Fantasy and Fortitude of the Sydney Gay and Lesbian Mardi Gras. Published to coincide with the 40th Anniversary of Mardi Gras.  Telling Tales has brought together the stories of 40 people from the LGBTQI community.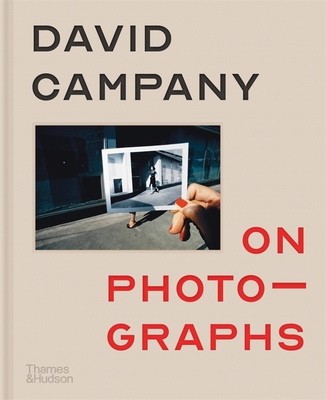 $50.00
AUD
Category: Photography
Is it possible to describe a photograph without interpreting it? Can a viewer ever be as dispassionate as the mechanism of a camera? And how far can a photographer's intentions determine responses to their image, decades after it was made? These are just a few questions that David Campany eloquently add resses in On Photographs. In the tradition of Susan Sontag and John Berger, Campany explores the tensions inherent to the photographic medium - between art and document, chance and intention, permanence and malleability of meaning - as well as the significance of authorship, performance, time and reproduction. On Photographs is destined to become an instant classic of photography writing. Rejecting the conventions of chronology and the heightened status afforded to 'classics' in traditional accounts of the history of the medium, Campany's selection of photographs is an expertly curated and personal one - mixing fine art prints, film stills, documentary photographs, fashion editorials and advertisements. In this playful new take on the history of photography, anonymous photographers stand alongside photography pioneers, 20th-century talents and contemporary practitioners. Each photograph is accompanied by Campany's highly readable commentary. Putting the sacred status of authorship to one side, he strives to guide the reader in their own interpretation and understanding of the image itself. In a visual culture in which we have become accustomed to not looking, Campany helps us see, in what is both an accessible introduction for newcomers and a must-have for photography aficionados. ...Show more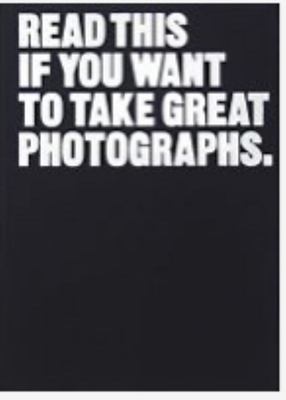 $27.00
AUD
Category: Photography | Series: Read This Ser.
Photography is now more popular than ever thanks to the rapid development of digital cameras. Read This If You Want to Take Great Photographs is for this new wave of DSLR dabblers and users of compact system, and bridge cameras. It contains no graphs, no techie diagrams and no camera club jargon. Instea d, it inspires readers through iconic images and playful copy packed with hands-on tips.   Split into five sections, the book covers composition, exposure, light, lenses, and seeing. Images taken by master photographers - including Henri Cartier- Bresson, Sebasti o Salgado, Fay Godwin, and Martin Parr - serve to illustrate points and encourage readers to try out new ideas.   Today's aspiring photographers want immediacy and see photography as an affordable way of expressing themselves quickly and creatively. This book answers that need, teaching readers how to take photographs using professional techniques. ...Show more
$30.00
AUD
Category: Photography
Forever Wandering showcases Instagram sensation Hello Emilie's beautiful images of the natural world, including many never-before-seen snaps. Hello Emilie (aka Emilie Ristevski) is an advocate for responsible travel. With a social media following in the millions, Emilie's whimsical photography shows re aders how to take the time to stop and be present in their surroundings, wherever that may be. Forever Wandering encourages us to be one with the wild - the air that we breathe, the vast expanses of the ocean and never-ending mountaintops  At a time when fast travel and social media has led to over-tourism, Forever Wandering tells a meaningful story of how we can find a deeper connection with our universe - and ourselves - through inspiring imagery and thoughtful words.   ...Show more