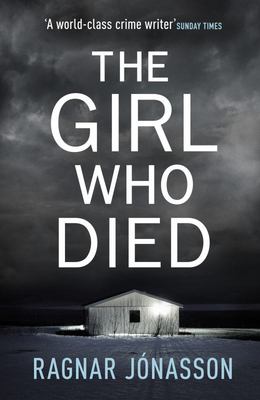 $33.00
AUD
Category: Crime
Una is devastated after the suicide of her father. So when she sees an advert seeking a teacher for two girls in Skalar on the storm-battered north coast of the island, she sees it as a chance to escape. But once she arrives, Una quickly realises nothing in city life has prepared her for this. The vill agers are unfriendly. The weather is bleak. And, from the creaky attic bedroom in the old house she's living, she's convinced she hears the ghostly sound of singing. Una worries that she's losing her mind. And then, just before Christmas, there's a murder . . . ...Show more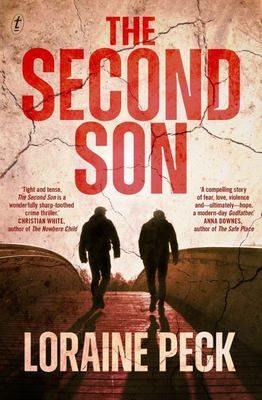 $33.00
AUD
Category: Crime
Duty always has a price. When Ivan Novak is shot dead putting out his garbage bins in Sydney's west, his family wants revenge, especially his father Milan, a notorious crime boss. It's a job for the second son, Ivan's younger brother Johnny. But Johnny loves his wife Amy and their son Sasha. And she's a bout to deliver her ultimatum- either the three of them escape this wave of killing or she'll leave, taking Sasha. Torn between loyalty to his family and love for his wife, Johnny plans the heist of a lifetime and takes a huge risk. Is he prepared to pay the price? And what choice will Amy make? THE SECOND SON is a brilliant action-packed crime debut that creates a world where honour is everything, violence is its own language, and love means breaking all the rules. ...Show more
$33.00
AUD
Category: Crime
She has everything at stake; he has everything to lose. But one of them is lying, all the same. When an Oxford student accuses one of the university's professors of sexual assault, DI Adam Fawley's team think they've heard it all before. But they couldn't be more wrong. Because this time, the predator is a woman and the shining star of the department, and the student a six-foot male rugby player. Soon DI Fawley and his team are up against the clock to figure out the truth. What they don't realise is that someone is watching. And they have a plan to put Fawley out of action for good... ...Show more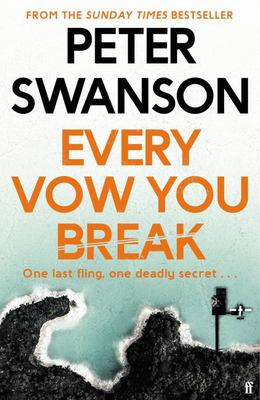 $30.00
AUD
Category: Crime
The exceptionally twisty - and twisted - new thriller from the master of suspense, Peter Swanson. After a whirlwind, fairytale romance, Abigail Baskin marries freshly-minted Silicon Valley millionaire Bruce Lamb.For their honeymoon, he whisks her away to an exclusive retreat at a friend's resort off th e Maine coast on Heart Pond Island. But once there, Abigail's perfect new life threatens to crash down around her as she recognises one of their fellow guests as the good looking, charismatic stranger who weeks earlier had seduced her at her own Bachelorette party...'[Swanson is] in the ranks of the killer elite alongside Tana French and Gillian Flynn. He's the real deal.' - Joe Hill ...Show more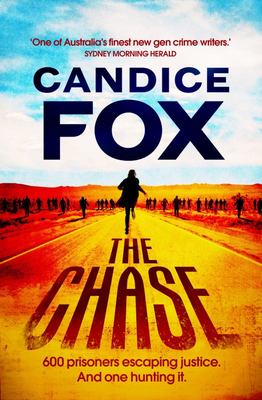 $33.00
AUD
Category: Crime
  We cannot recommend this book highly enough - it has everything - plot, pacing, characters, edge of your seat writing. Candice Fox has been described by the Sydney Morning Herald as 'one of Australia's finest new gen crime writers' and her latest novel is another thrilling ride, as a mass prison bre akout lets loose 650 of the country's most dangerous prisoners.  Are you listening, Warden?' 'What do you want?' 'I want you to let them out.' 'Which inmates are we talking about?' 'All of them.' When 650 of the world's most violent human beings pour out from Pronghorn Correctional Facility into the Nevada Desert, the biggest manhunt in US history begins. But for John Kradle, this is his one chance to prove his innocence, twenty-six years after the murder of his wife and child. He just needs to stay one step ahead of the teams of law enforcement officers he knows will be chasing the escapees down. Death Row Supervisor turned fugitive-hunter Celine Osbourne is single-minded in her mission to catch Kradle. She has very personal reasons for hating him - and she knows exactly where he's heading . . .   ...Show more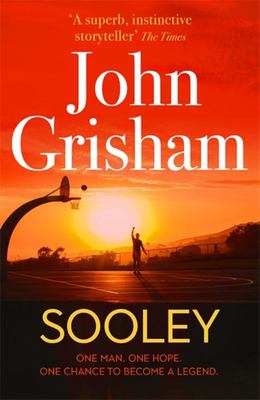 Sooley
by John Grisham
$33.00
AUD
Category: Crime
ONE MAN. ONE HOPE. ONCE CHANCE TO BECOME A LEGEND. ONE MAN Seventeen-year-old Samuel Sooleyman comes from a village in South Sudan, a war-torn country where one third of the population is a refugee. His great love is basketball: his prodigious leap and lightning speed make him an exceptional player. An d it may also bring him his big chance: he has been noticed by a coach taking a youth team to the United States. ONE HOPE   If he gets through the tournament, Samuel's life will change beyond recognition. But it's the longest of long shots. His talent is raw and uncoached. There are hundreds of better-known players ahead of him. And he must leave his family behind, at least at the beginning. ONE CHANCE  As American success beckons, devastating news reaches Samuel from home. Caught between his dream and the nightmare unfolding thousands of miles away, 'Sooley', as he's nicknamed by his classmates, must make hard choices about his future. This quiet, dedicated boy must do what no other player has achieved in the history of his chosen game: become a legend in twelve short months. Global bestseller John Grisham takes you to a different kind of court in this gripping and incredibly moving novel that showcases his storytelling powers in an entirely new light.  350+ million copies, 45 languages, 9 blockbuster films: NO ONE WRITES DRAMA LIKE JOHN GRISHAM   ...Show more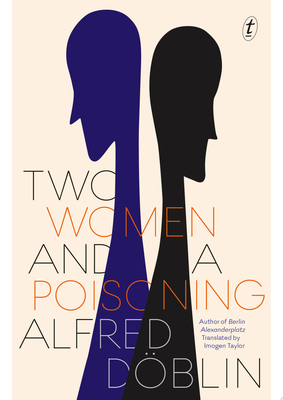 $20.00
AUD
Category: Crime
What would it take for a woman to poison her husband? Young couple Elli and Link have been married for a year when Elli meets Gretchen, and the two soon become friends. When Elli confides in her friend about the abuse she suffers at her husband's hands, they hatch a plan for Elli to escape. But when the ir efforts prove unsuccessful, the pair begin to discuss a more permanent solution to Elli's problem- poison. Based on a famous murder trial which took place in Berlin in 1923, this short novel by the master of German modernism, Alfred D blin, explores questions of moral culpability and societal expectations which remain as relevant today as in the 1920s. ...Show more
$33.00
AUD
Category: Crime
In his many years as a commissario, Guido Brunetti has seen all manner of crime and known intuitively how to navigate the various pathways in his native Venice to discover the person responsible. Now, in the thirtieth novel in Donna Leon's masterful series, he faces a heinous crime committed outside his jurisdiction. He is drawn in innocently enough- two young American women have been badly injured in a boating accident, joy riding in the Laguna with two young Italians. However, Brunetti's curiosity is aroused by the behaviour of the young men, who abandoned the victims after taking them to the hospital. If the injuries were the result of an accident, why did they want to avoid association with it? As Brunetti and his colleague, Claudia Griffoni, investigate the incident, they discover that one of the young men works for a man rumoured to be involved in more sinister night-time activities in the Laguna. To get to the bottom of what proves to be a gut-wrenching case, Brunetti needs to enlist the help of both the Carabinieri and the Guardia di Costiera. Determining how much trust he and Griffoni can put in these unfamiliar colleagues adds to the difficulty of solving a peculiarly horrible crime whose perpetrators are technologically brilliant and ruthlessly organised. Donna Leon's thirtieth Brunetti novel is as powerful as any she has written, testing Brunetti to his limits, forcing him to listen very carefully for the truth.   ...Show more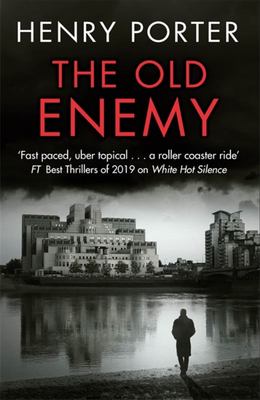 $33.00
AUD
Category: Crime | Series: Paul Samson Spy Thriller Ser.
Heart-stopping international spy thriller from 'An espionage master' (Charles Cumming) starring ex-MI6 officer Paul Samson for fans of Mick Herron, Lee Child and John le Carre Ex-MI6 officer Paul Samson prefers to work privately these days. He has been tasked with guarding a young woman, Joni Freemantle . He doesn't know who she is, or why she's important, but the money's good enough for him not to dig too deeply. Then a shooter disguised as a homeless man abducts her before his eyes and Samson wishes he'd asked more questions. When his former colleague, Robert Harland, is found dead, the news comes with the threat that Samson's own life - and that of others he holds dear - is on the line. Samson is sure he knows why there's a target on his back. What he doesn't know is who put it there - the Americans or the Russians? Two things quickly become clear. One, it was a big mistake to lose Freemantle. And two, Robert Harland, ever the consummate spy, has one final, crucial part to play from beyond the grave. ...Show more
$33.00
AUD
Category: Crime
She has an easy life - but makes a living from pretending otherwise. She has a husband who hates the spotlight - but can't step away. She has a million followers who adore her - but one who wants her to suffer. She hasn't realised her family is in danger yet - but she will. People like Emmy Jackson. The y always have. Especially online, where she is Instagram sensation Mamabare, famous for always telling the unvarnished truth about modern parenthood. But Emmy isn't as honest as she'd like the fans to believe. She may think she has her followers fooled, but someone out there knows the truth and plans to make her pay. Because people like her have no idea what pain careless words can cause. Because people like her need to learn what it feels like to lose everything . . .   ...Show more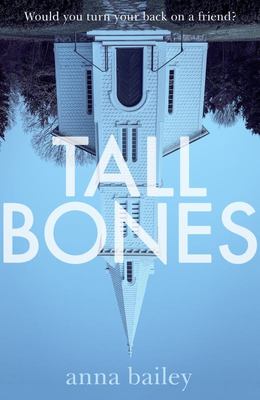 $33.00
AUD
Category: Crime
'Anna Bailey's debut is irresistible, a compelling and nuanced psychological thriller suffused with small town prejudice and dark family secrets.' PAULA HAWKINS, author of The Girl on the Train 'Tall Bones is as atmospheric as it gets - a stunning debut that delivers on every level.' RENEE KNIGHT, auth or of Disclaimer 'Chilling and compulsive. Tall Bones is a dazzling debut.' KATE HAMER, author of The Girl in the Red Coat When seventeen-year-old Emma leaves her best friend Abi at a party in the woods, she believes, like most girls her age, that their lives are just beginning. Many things will happen that night, but Emma will never see her friend again. Abi's disappearance cracks open the façade of the small town of Whistling Ridge, its intimate history of long-held grudges and resentment. Even within Abi's family, there are questions to be asked - of Noah, the older brother whom Abi betrayed, of Jude, the shining younger sibling who hides his battle scars, of Dolly, her mother and Samuel, her father - both in thrall to the fire and brimstone preacher who holds the entire town in his grasp. Then there is Rat, the outsider, whose presence in the town both unsettles and excites those around him. Anything could happen in Whistling Ridge, this tinder box of small-town rage, and all it will take is just one spark - the truth of what really happened that night out at the Tall Bones.... '   ...Show more
$33.00
AUD
Category: Crime | Series: Slough House Thriller Ser.
*Soon to be a TV series starring Oscar-award winning actor Gary Oldman as Jackson Lamb* 'The best thriller writer in Britain today' Daily Express 'As a master of wit, satire, insight... Herron is difficult to overpraise' Daily Telegraph 'The greatest comic writer of spy fiction in the English languag e' The Times 'Kill us? They've never needed to kill us,' said Lamb. 'I mean, look at us. What would be the point?' A year after a calamitous blunder by the Russian secret service left a British citizen dead from novichok poisoning, Diana Taverner is on the warpath. What seems a gutless response from the government has pushed the Service's First Desk into mounting her own counter-offensive - but she's had to make a deal with the devil first. And given that the devil in question is arch-manipulator Peter Judd, she could be about to lose control of everything she's fought for. Meanwhile, still reeling from recent losses, the slow horses are worried they've been pushed further into the cold. Slough House has been wiped from Service records, and fatal accidents keep happening. No wonder Jackson Lamb's crew are feeling paranoid. But have they actually been targeted? With a new populist movement taking a grip on London's streets, and the old order ensuring that everything's for sale to the highest bidder, the world's an uncomfortable place for those deemed surplus to requirements. The wise move would be to find a safe place and wait for the troubles to pass. But the slow horses aren't famed for making wise decisions. And with enemies on all sides, not even Jackson Lamb can keep his crew from harm. ...Show more