$33.00
AUD
Category: Crime
She has everything at stake; he has everything to lose. But one of them is lying, all the same. When an Oxford student accuses one of the university's professors of sexual assault, DI Adam Fawley's team think they've heard it all before. But they couldn't be more wrong. Because this time, the predator is a woman and the shining star of the department, and the student a six-foot male rugby player. Soon DI Fawley and his team are up against the clock to figure out the truth. What they don't realise is that someone is watching. And they have a plan to put Fawley out of action for good... ...Show more
$33.00
AUD
Category: Crime
  We cannot recommend this book highly enough - it has everything - plot, pacing, characters, edge of your seat writing. Candice Fox has been described by the Sydney Morning Herald as 'one of Australia's finest new gen crime writers' and her latest novel is another thrilling ride, as a mass prison bre akout lets loose 650 of the country's most dangerous prisoners.  Are you listening, Warden?' 'What do you want?' 'I want you to let them out.' 'Which inmates are we talking about?' 'All of them.' When 650 of the world's most violent human beings pour out from Pronghorn Correctional Facility into the Nevada Desert, the biggest manhunt in US history begins. But for John Kradle, this is his one chance to prove his innocence, twenty-six years after the murder of his wife and child. He just needs to stay one step ahead of the teams of law enforcement officers he knows will be chasing the escapees down. Death Row Supervisor turned fugitive-hunter Celine Osbourne is single-minded in her mission to catch Kradle. She has very personal reasons for hating him - and she knows exactly where he's heading . . .   ...Show more
$33.00
AUD
Category: Crime
In his many years as a commissario, Guido Brunetti has seen all manner of crime and known intuitively how to navigate the various pathways in his native Venice to discover the person responsible. Now, in the thirtieth novel in Donna Leon's masterful series, he faces a heinous crime committed outside his jurisdiction. He is drawn in innocently enough- two young American women have been badly injured in a boating accident, joy riding in the Laguna with two young Italians. However, Brunetti's curiosity is aroused by the behaviour of the young men, who abandoned the victims after taking them to the hospital. If the injuries were the result of an accident, why did they want to avoid association with it? As Brunetti and his colleague, Claudia Griffoni, investigate the incident, they discover that one of the young men works for a man rumoured to be involved in more sinister night-time activities in the Laguna. To get to the bottom of what proves to be a gut-wrenching case, Brunetti needs to enlist the help of both the Carabinieri and the Guardia di Costiera. Determining how much trust he and Griffoni can put in these unfamiliar colleagues adds to the difficulty of solving a peculiarly horrible crime whose perpetrators are technologically brilliant and ruthlessly organised. Donna Leon's thirtieth Brunetti novel is as powerful as any she has written, testing Brunetti to his limits, forcing him to listen very carefully for the truth.   ...Show more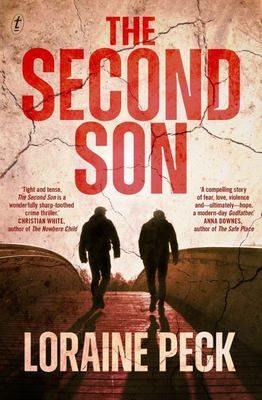 $33.00
AUD
Category: Crime
Duty always has a price. When Ivan Novak is shot dead putting out his garbage bins in Sydney's west, his family wants revenge, especially his father Milan, a notorious crime boss. It's a job for the second son, Ivan's younger brother Johnny. But Johnny loves his wife Amy and their son Sasha. And she's a bout to deliver her ultimatum- either the three of them escape this wave of killing or she'll leave, taking Sasha. Torn between loyalty to his family and love for his wife, Johnny plans the heist of a lifetime and takes a huge risk. Is he prepared to pay the price? And what choice will Amy make? THE SECOND SON is a brilliant action-packed crime debut that creates a world where honour is everything, violence is its own language, and love means breaking all the rules. ...Show more
$33.00
AUD
Category: Crime | Series: Paul Samson Spy Thriller Ser.
Heart-stopping international spy thriller from 'An espionage master' (Charles Cumming) starring ex-MI6 officer Paul Samson for fans of Mick Herron, Lee Child and John le Carre Ex-MI6 officer Paul Samson prefers to work privately these days. He has been tasked with guarding a young woman, Joni Freemantle . He doesn't know who she is, or why she's important, but the money's good enough for him not to dig too deeply. Then a shooter disguised as a homeless man abducts her before his eyes and Samson wishes he'd asked more questions. When his former colleague, Robert Harland, is found dead, the news comes with the threat that Samson's own life - and that of others he holds dear - is on the line. Samson is sure he knows why there's a target on his back. What he doesn't know is who put it there - the Americans or the Russians? Two things quickly become clear. One, it was a big mistake to lose Freemantle. And two, Robert Harland, ever the consummate spy, has one final, crucial part to play from beyond the grave. ...Show more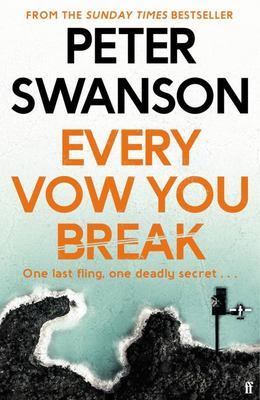 $30.00
AUD
Category: Crime
The exceptionally twisty - and twisted - new thriller from the master of suspense, Peter Swanson. After a whirlwind, fairytale romance, Abigail Baskin marries freshly-minted Silicon Valley millionaire Bruce Lamb.For their honeymoon, he whisks her away to an exclusive retreat at a friend's resort off th e Maine coast on Heart Pond Island. But once there, Abigail's perfect new life threatens to crash down around her as she recognises one of their fellow guests as the good looking, charismatic stranger who weeks earlier had seduced her at her own Bachelorette party...'[Swanson is] in the ranks of the killer elite alongside Tana French and Gillian Flynn. He's the real deal.' - Joe Hill ...Show more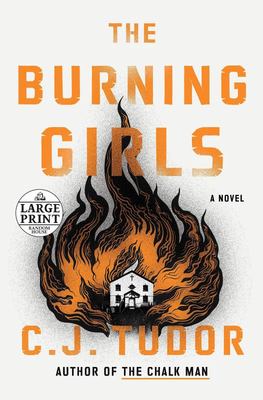 $33.00
AUD
Category: Crime
Chapel Croft seemed like the perfect village for Reverend Jack Brooks and his daughter to make a fresh start and find some peace. But peace is the last thing they find. Because someone appears determined to keep Chapel Croft's bleak history alive; leaving Jack sinister messages. Meanwhile, Jack's daught er is troubled by visions of burning girls that seem all too real. When Jack learns that these things might be connected, he is drawn to uncover the truth. But that can be hard in a village where everyone has secrets to protect . . .   ...Show more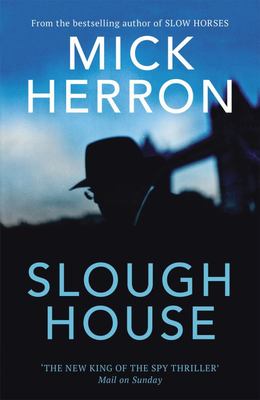 $33.00
AUD
Category: Crime | Series: Slough House Thriller Ser.
*Soon to be a TV series starring Oscar-award winning actor Gary Oldman as Jackson Lamb* 'The best thriller writer in Britain today' Daily Express 'As a master of wit, satire, insight... Herron is difficult to overpraise' Daily Telegraph 'The greatest comic writer of spy fiction in the English languag e' The Times 'Kill us? They've never needed to kill us,' said Lamb. 'I mean, look at us. What would be the point?' A year after a calamitous blunder by the Russian secret service left a British citizen dead from novichok poisoning, Diana Taverner is on the warpath. What seems a gutless response from the government has pushed the Service's First Desk into mounting her own counter-offensive - but she's had to make a deal with the devil first. And given that the devil in question is arch-manipulator Peter Judd, she could be about to lose control of everything she's fought for. Meanwhile, still reeling from recent losses, the slow horses are worried they've been pushed further into the cold. Slough House has been wiped from Service records, and fatal accidents keep happening. No wonder Jackson Lamb's crew are feeling paranoid. But have they actually been targeted? With a new populist movement taking a grip on London's streets, and the old order ensuring that everything's for sale to the highest bidder, the world's an uncomfortable place for those deemed surplus to requirements. The wise move would be to find a safe place and wait for the troubles to pass. But the slow horses aren't famed for making wise decisions. And with enemies on all sides, not even Jackson Lamb can keep his crew from harm. ...Show more
$33.00
AUD
Category: Crime | Series: Mickey Haller Ser.
Lincoln Lawyer Mickey Haller is back in the heartstopping new thriller from #1 New York Times bestselling author Michael Connelly. Defense attorney Mickey Haller is pulled over by police, who find the body of a client in the trunk of his Lincoln. Haller is charged with murder and can't make the exorbita nt $5 million bail slapped on him by a vindictive judge.   Mickey elects to defend himself and must strategize and build his defense from his jail cell in the Twin Towers Correctional Center in downtown Los Angeles, all the while looking over his shoulder--as an officer of the court he is an instant target.   Mickey knows he's been framed. Now, with the help of his trusted team, he has to figure out who has plotted to destroy his life and why. Then he has to go before a judge and jury and prove his innocence.   In his highest stakes case yet, Mickey Haller fights for his life and shows why he is "a worthy colleague of Atticus Finch...in the front of the pack in the legal thriller game" (Los Angeles Times).     ...Show more
$33.00
AUD
Category: Crime | Series: The\Enzo Files Ser.
**THE BRAND-NEW THRILLER FROM THE #1 SUNDAY TIMES BESTSELLER****'A TERRIFIC WRITER' MARK BILLINGHAM****PETER MAY: OVER 4.5 MILLION COPIES SOLD WORLDWIDE** In a sleepy French village, the body of a man shot through the head is disinterred by the roots of a fallen tree. A week later a famous art critic i s viciously murdered in a nearby house. The deaths occurred more than seventy years apart. Asked by a colleague to inspect the site of the former, forensics expert Enzo Macleod quickly finds himself embroiled in the investigation of the latter. Two extraordinary narratives are set in train - one historical, unfolding in the treacherous wartime years of Occupied France; the other contemporary, set in the autumn of 2020 as France re-enters Covid lockdown. And Enzo's investigations reveal an unexpected link between the murders - the Mona Lisa. Tasked by the exiled General Charles de Gaulle to keep the world's most famous painting out of Nazi hands after the fall of France in 1940, 28-year-old Georgette Pignal finds herself swept along by the tide of history. Following in the wake of Da Vinci's Mona Lisa as it is moved from chateau to chateau by the Louvre, she finds herself just one step ahead of two German art experts sent to steal it for rival patrons - Hitler and Goring. What none of them know is that the Louvre itself has taken exceptional measures to keep the painting safe, unwittingly setting in train a fatal sequence of events extending over seven decades.Events that have led to both killings. The Night Gate spans three generations, taking us from war-torn London, the Outer Hebrides of Scotland, Berlin and Vichy France, to the deadly enemy facing the world in 2020. In his latest novel, Peter May shows why he is one of the great contemporary writers of crime fiction. ...Show more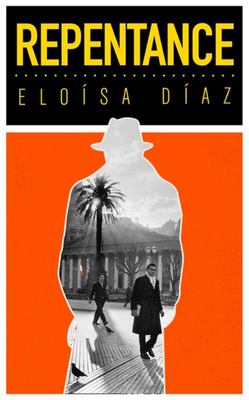 $33.00
AUD
Category: Crime
Past and present collide in this sharp and darkly funny crime novel set in Argentina. Buenos Aires, 1981.Inspector Alzada's work in the Buenos Aires police force during the Dirty War exposes him to the many realities of life under a repressive military regime: desperate people, angry people and - most of all - missing people.Personally, he prefers to stay out of politics, favouring a steady job and domesticity with his wife Paula over the path taken by his hot-headed revolutionary brother, Jorge.But when Jorge is disappeared, Alzada knows he will stop at nothing to recover him.Buenos Aires, 2001.Argentina is in the midst of yet another devastating economic crisis.Alzada is still an inspector: he's burnt out, frustrated that he hasn't been able to affect real change, and convinced of the futility of yet another doomed Argentinean attempt at democracy.This time he is determined to remain a detached bystander, to keep his head down in anticipation of a peaceful retirement with Paula and the nephew they've raised together.However, all his plans are derailed as the riots gain traction and a young woman's dead body lands in the dumpster behind the morgue on the same day a woman from one of the city's wealthiest families goes missing. ...Show more
$33.00
AUD
Category: Crime
'One of the most compulsive psychological mysteries since Donna Tartt's The Secret History' THE TIMES Cal Hooper thought a fixer-upper in a remote Irish village would be the perfect escape. After twenty-five years in the Chicago police force, and a bruising divorce, he just wants to build a new life in a pretty spot with a good pub where nothing much happens. But then a local kid comes looking for his help. His brother has gone missing, and no one, least of all the police, seems to care. Cal wants nothing to do with any kind of investigation, but somehow he can't make himself walk away. Soon Cal will discover that even in the most idyllic small town, secrets lie hidden, people aren't always what they seem, and trouble can come calling at his door. A masterful tale of breath-taking beauty and suspense, asking what we sacrifice in our search for truth and justice, and the dangers of finding what we seek.   ...Show more