Yakanarra Songbook: About Our Place in Walmajarri and English
by Jessie Wamarla Moora; Mary Purnjurr Vanbee; Chris Aitken; Alison Lester (Illustrator); Jessie Wamarla Moora and Mary Purnjurr Vanbee
$25.00
AUD
Category: Indigenous Literacy Foundation Books
There are 14 songs in this fabulous book, ten in Walmajarri language and four in English, all beautifully illustrated by the kids from the Yakanarra Community School. These are songs about how the Walmajarri came to Yakanarra and their special places: songs about hunting, fishing and collecting bush foo d; songs about the animals and birds, and the sounds that they make; and much much more. The songs were written to help the kids at Yakanarra speak Walmajarri. But given that they are intended to be sung to the tunes of well known classics, this is a book to be enjoyed by everyone, regardless of age or language. ...Show more
$20.00
AUD
Category: Australian Picture Books
Yirrikipayi the crocodile lives on the Tiwi Islands. he's hungry. He goes hunting, chasing animals in the sea and on land.What's for dinner? Meet the animals and learn their Tiwi names in this delightful book for all ages.'No Way Yirrikipayi began as a workshop idea and has grown into a fabulous picture book. You're going to love this funny Tiwi story with its beautiful Illustrations.' Alison Lester ...Show more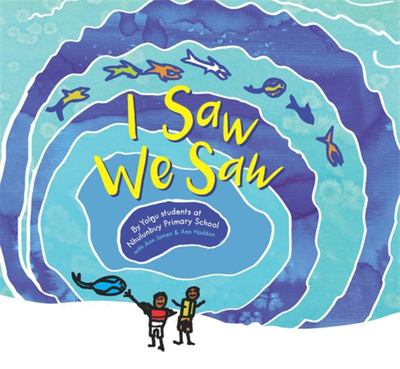 $25.00
AUD
Category: Indigenous Literacy Foundation Books
I Saw, We Saw. But who did the seeing and what did they see?The answer to that question is to be found by pouring over the pages of this gorgeously illustrated book. And just to make it a little more interesting, a key word is in Yolgnu Matha, the first language of the student authors of this book. Intr igued? Take a look inside and delve into the world of the Yolgnu students at Nhulunbuy Primary School.Every page is a delight and by the end not only will you have worked out who saw what, but you will have also learned some Yolgnu Matha along the way. What better way to celebrate UNESCO's Year of Indigenous Languages! ...Show more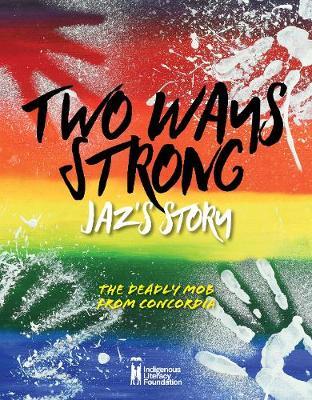 $14.95
AUD
Category: Indigenous Literacy Foundation Books
Going to boarding school can be a difficult transition for many students, but for Indigenous students from remote communities, it can be quite a culture shock. In Two Ways Strong, Indigenous students from Concordia Lutheran College have combined to tell their experience in a story about Jaz a young girl from Palm Island who goes to boarding school at the age of fourteen. Jaz has many challenges to face, not least having to speak English and make herself understood. Her fellow Indigenous students help to ease the way for her but ultimately it's up to Jaz to make the most of what boarding school has to offer. As she becomes accustomed to school life, has fun with her friends and has academic success, Jaz realises just how much she has gained and grown in the time she's been at school. She's no longer just one way strong like she was on Palm Island, she's now two ways strong and ready to take on the world. ...Show more
$20.00
AUD
Category: Indigenous Literacy Foundation Books
Written in Kriol and English, this is the story of Molly, a little pig who is rescued from the bush. She's taken back to the community where she finds a happy home. Happy, that is, apart from the local dogs who keep chasing and frightening her.Moli is greatly loved in her community, but what she loves m ost is Weet Bix. She loves it so much that it's not too long before little Moli is a very big pig indeed. So big, she now chases and frightens the local dogs. All in good fun, of course.The illustrations are an absolute delight, and watching Molly grow and grow and grow will bring a smile to readers' faces and outright laughter at the end. ...Show more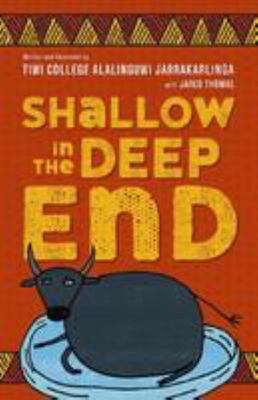 $13.00
AUD
Category: Fiction (5 to 8 years)
Erica wants a dog. So dad brings home a new pet... a baby water buffalo! Shallow the buffalo and her friend Bruno the dog have a lot of fun, get in a lot of trouble and create a lot of havoc.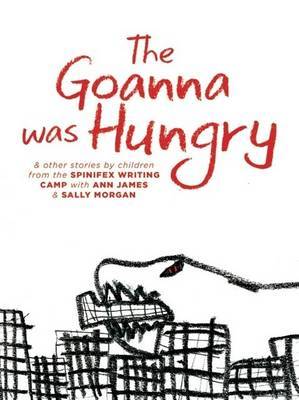 $23.00
AUD
Category: Australian Picture Books
Imagine being at a camp in the Great Victoria Desert in Western Australia with two of Australia's best-loved author/illustrators and working with them to produce your very own illustrated story. Ten lucky kids had just such an opportunity. In June 2015, the Indigenous Literacy Foundation brought togethe r Sally Morgan and Ann James, and kids from Tjuntjuntjara, Mt Margaret, Menzies and Melbourne for a 5-day writing and illustrating camp on Spinifex Country. The illustrated stories they produced at the camp were so special we've put them together in this book for all to read and enjoy. In this stunning collection you'll encounter stories of friendship and loyalty, experiments that go badly wrong, a battle over a dinosaur bone, and a mysterious bowl. Then there's a story about a very scary goanna... ...Show more
$15.00
AUD
Category: Indigenous Literacy Foundation Books
Written by one of Australia's best loved authors, this board book will get toddlers and preschoolers up off their feet following the actions of the animals featured in the book. They'll soon be flapping their arms like a scary magpie's wings, stomping their feet like a cheeky wombat and dancing like a s illy lizard, along with the actions of five other animals. ...Show more
Hello, Hello
by Indigenous Literacy Foundation
$25.00
AUD
Category: Indigenous Literacy Foundation Books
A family is walking home on a very dark night. It's hard to see clearly - what is that shadow? And what is that noise? Turn the pages of this intriguing and atmospheric book and join the family as they discover what the dark night is hiding.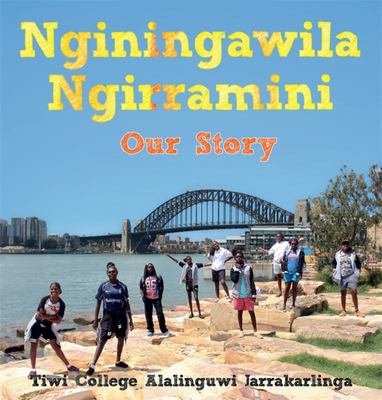 Nginingawila Ngirramini
by Tiwi College Tiwi College Alalinguwi Jarrar
$15.00
AUD
Category: Information Books
In this collection of inspiring pieces, the girls share stories about their heroes, their sacred places and the happiest moments of their lives. With an introduction by Indigenous Literacy Foundation ambassador Dr Anita Heiss and author Pamela Freeman, Nginingawila Ngirramini was created in Sydney as pa rt of the ILF s Create Initiative, a workshop program to improve literacy.Students: Bobette Joran, Rina Moreen, Sharna Austral, Jess Stassi, Shania Puruntatameri, Ella Moreen, Sherayne Puruntatameri, Jasmine Brooks and Angelita Tipungwuti. ...Show more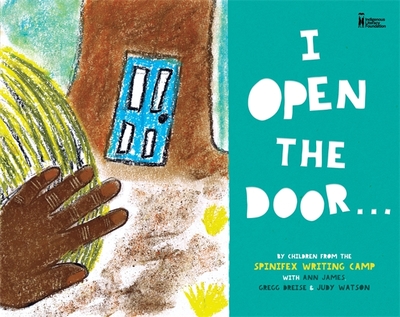 I Open the Door...
by Gregg Dreise (Illustrator); Ann James (Illustrator); Judy Watson (Illustrator)
$25.00
AUD
Category: Indigenous Literacy Foundation Books
I Open the Door...contains nine interconnected stories, all of which begin and end with opening a door. The young author/illustrators at the 2016 Spinifex Writing Camp were encouraged to let their imaginations run wild, and the result is a book that will simply take your breath away. Prepare to be intri gued, surprised, fearful and delighted as you turn the pages to follow the adventures of what happens when a door is opened.The Indigenous Literacy Foundation's motto of 'Reading Opens Doors' became the inspiration for the stories that were written at the 2016 Spinifex Writing Camp held once again at Tjuntjuntjara, this year with mentors Ann James, Gregg Dreise and Judy Watson. ...Show more
Ngiya Yintanga Japarrika
by Tiwi College Alalinguwi Jarrakarlinga; Shelley Ware; David Lawrence
$13.00
AUD
Category: Indigenous Literacy Foundation Books
Kay-Bell can kick a goal, take a specky and tackle with the power of a buffalo. But she has to travel to Melbourne and play in the VFLW to make her AFLW dream come true. Can she overcome a horrible flatmate, a racist spectator and homesickness to get drafted? Being away from home has never been so har d! ...Show more