Humans
by Brandon Stanton
$45.00
AUD
Category: Photography | Series: Humans of New York
Brandon Stanton's Humans is a book that connects readers as global citizens at a time when erecting more borders is the order of the day. It shows us the entire world, one story at a time. After five years of travelling the globe, the creator of Humans of New York brings people from all parts of the wo rld into a conversation with readers. He ignores borders, chronicles lives and shows us the faces of the world as he saw them. His travels took him from London, Paris and Rome to Iraq, Dubai, Ukraine, Pakistan, Jordan, Uganda, Vietnam, Israel and every other place in between. His interviews go deeper than before. His chronicling of peoples' lives shows the experience of a writer who has traveled widely and thought deeply about the state of our world. Including hundreds of photos and stories of the people he met and talked with in over forty countries, Humans is classic Brandon Stanton - a brilliant illustrated book that includes many photos and stories never seen before. For the first time for a Humans of New York title, Humans will contain several of the essays Brandon's posted online which have been read, loved and enthusiastically shared by his followers. ...Show more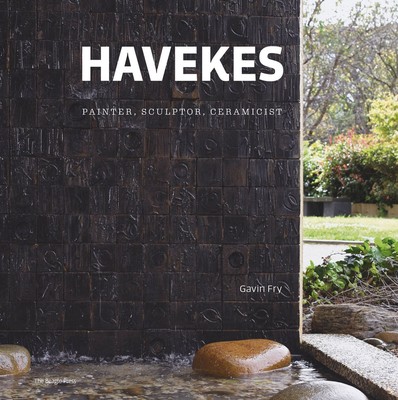 $99.00
AUD
Category: Art
'Gerard Havekes was outrageously big in every way – he was a mighty, creative force. A big, tall man, who commanded attention by his very presence, a man who embraced life with gusto. Wherever he went he would inevitably, naturally dominate the space, ruling over his domain at home or in his work space with authority, charming his clients or entertaining gatherings of friends, students, artists, architects, writers, academics. He was like a magnet, a true artist with a European heart, an impressive knowledgeable speaker, a mighty creative force. Arrogant, intelligent, opinionated, and always interesting, one certainly couldn't ignore his presence. His deep voice, with its heavy Dutch overtones would resonate, dominating the conversation, as he freely expressed his views on the unimpressive state of the arts in Australia, while delighting us with his extensive knowledge of the arts and literature world-wide, his political and historical awareness, and fascinated us with stories of his extraordinary war experience in Indonesia and Holland.' This is how Babette Hayes describes Gerard Havekes whom she met in 1968 and became a great friend. Havekes had already established himself in the Australian art world with some remarkable constructions. He arrived in Australia in 1950 from Indonesia and by 1953 he was exhibiting in the Blake and Archibald Prizes. He acquired many loyal friends from all parts of the world, including John Olsen who has written the foreword to this book. Gavin Fry's text places Havekes in exciting times, both for Australian art and the broader nation, in the boom years after World War Two. The evolution of this multi-talented artist, who was accorded a Retrospective in 1981 at the prestigious Philips Centre in Eindhoven, highlights the diversity and cultural richness that European migration brought to Australia. The book covers the many phases in Havekes' work, finishing with the masterly fountain he made in 1999 for a private house, his last and probably greatest work. ...Show more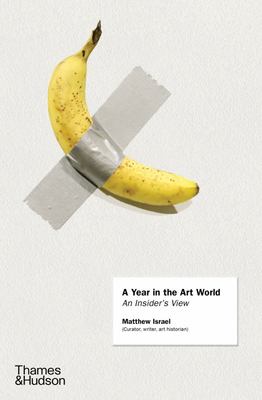 $40.00
AUD
Category: Art
The world of contemporary art has become more globalized and transparent in the last few decades, yet it is still perceived as closed-off and obscure. In A Year in the Art World, Matthew Israel takes the reader on a cross-continental journey through a year in the field of art, lifting the veil on a cult ure that emerges as diverse, adventurous, nuanced, and meaningful. From Los Angeles and New York to Paris and Hong Kong, Israel encounters artists, curators, critics, gallerists, and institutions, uncovering the working lives of these art-world figures from the renowned to the unseen.Drawing on exclusive interviews and expertly researched content, Israel ventures into the inner workings of the art industry to ask: What is it that people in the art world actually do? What drives interest in working with art? How do artworks acquire value? And how has technology transformed today's art world? Anchoring the narrative in the history, economics, and cultural dynamics of the field, this fascinating story reveals how "the art world" describes a realm that is both surprisingly vast and deeply interconnected. ...Show more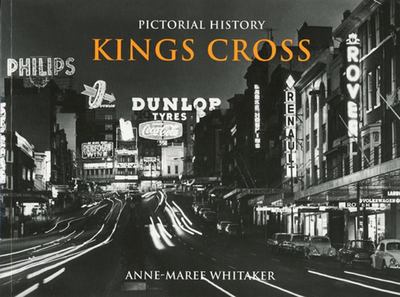 $24.95
AUD
Category: Photography
Once known as Woolloomooloo Hill, Kings Cross was home to Sydney's nineteenth century elite who built grand mansions along the ridge to enjoy sea breezes, a wonderful view and access to the city.
$50.00
AUD
Category: Art
If anyone can teach us how to pursue the life and work of an artist, it is the artists in Truth Bomb. This compilation of pioneering and established women artists from around the world will motivate and empower you, challenge you to find solace in the shared human experiences of birth, death, love, ange r, joy, sadness. Their sassiness will fire your spirit. Truth Bomb offers the very best commentary and insight into the incredible formation of diverse women artists while uncovering the power of taking a chance, pushing the envelope and ultimately not being shy when it comes to making a mark. It is a magical visual mash-up of images, memoirs, moments, interviews and inspirational beginnings as told by twenty-two leading women artists, including Beci Orpin, Mickalene Thomas, Kaylene Whiskey and Judy Chicago. Truth Bomb is an ode to art and artists and an attempt to decipher the mystery of creativity. ...Show more
$70.00
AUD
Category: Art | Series: Biography and Autobiography Ser.
The second half of William Feaver's Baillie Gifford Prize-shortlisted work of biography- the definitive story of the epic life of one of the twentieth century's most important artists William Feaver, Lucian Freud's collaborator, curator and close friend, knew the unknowable artist better than most. Ove r many years, Freud narrated to him the story of his life, 'our novel'. Fame follows Freud at the height of his powers, painting the most iconic works of his career in a constant and dissatisfied pursuit of perfection, just outrunning his gambling debts and tailor's bills. Whether tattooing swallows at the base of Kate Moss's back or exacting a strange and horrible revenge on Jerry Hall and Mick Jagger, Freud's adventures were always perfectly characteristic. An enfant terrible till the end, even as he was commissioned to paint the Queen and attended his own retrospectives, what emerges is an artist wilfully oblivious to the glitter of the world around and focussed instead on painting first and last. 'As entertaining, and full of twists and turns, as a picaresque novel It has amazing zip and gusto, and leaves you wanting more' CRAIG BROWN, MAIL ON SUNDAY 'Freud and Feaver seize you by the elbows, bundle you into a Bentley, haul you round the nightclubs, feed you oysters, Guinness and amphetamines and order you Russian tea and eggs the next morning. I didn't know whether I'd been roughed up or ravished' THE TIMES, BOOK OF THE WEEK 'As gossipy and strange as the man himself Brilliant' LYNN BARBER, DAILY TELEGRAPH   ...Show more
$17.00
AUD
Category: Art
"Where are we to begin? How are we to bring order into this multitudinous chaos and so get the deepest and widest pleasure from what we read?" Published for the first time as a standalone volume, Virginia Woolf's short, impassioned essay, How Should One Read a Book? celebrates the enduring importance of great literature. In this timeless manifesto on the written word, rediscover the joy of reading and the power of a good book to change the world. One of the most significant writers of the 20th Century, Woolf is as relevant today as she was a hundred years ago. ...Show more
$120.00
AUD
Category: Art
A versatile, multi-talented artist, with a natural ability for drawing, Peter Kingston (b. 1943) was inspired from an early age by films and comics to create quirky cartoons and illustrations, later contributing to the infamous Oz magazine of the 1960s, and becoming part of Martin Sharp's Yellow House c ollective in Potts Point, where he would also experiment with filmmaking. Around this time Kingston met and established a lasting and inspiring friendship with Brett Whiteley, became his neighbour in Lavender Bay not far from another of Kingston's beloved Sydney Harbour icons, Luna Park. From his new vantage point of the harbour, Kingston would go on to create some of his most impressive works such as Passing Ferries 1999 and Sacred House 10 2018. For many years Peter Kingston was best known for his illustrations, but he has also created a substantial body of work as draughtsman and painter. His passion has been to document the great energy and character of Sydney Harbour, its moods and movement, the perpetual ebb and flow of the ferries, the human activity, and that great symbol of Sydney, the Opera House. 'I have spent countless nights watching the moon reflect upon the water and the shadow of this great building creating colours and unique impressions each passing day.' These subjects have become increasingly important to Kingston during the last two decades, when he has devoted himself more fully to painting and drawing. This period is the focus of the book. Extensively illustrated with more than 200 plates and illustrations, Peter Kingston: Paintings and Drawings contains illuminating text written and compiled by Barry Pearce, and includes autobiographical material by the artist, and pages from the artist's sketchbooks. AUTHOR: Barry Pearce was born in 1944 and educated in Adelaide. He began his art museum career as an Education Officer at the Art Gallery of South Australia in 1967 before taking up a Harold Wright Scholarship at the British Museum Print Room in London 1971-72. Upon return to Australia in 1975 he was appointed inaugural Curator of Prints and Drawings at the Aty Gallery of South Australia; Curator of Paintings, Art Gallery of Western Australia in 1977; and in 1978 Curator of Australian Art at the Art Gallery of New South Wales, where he remained until retirement as Head Curator in 2011, endowed as the inaugural Emeritus Curator of Australian Art. ...Show more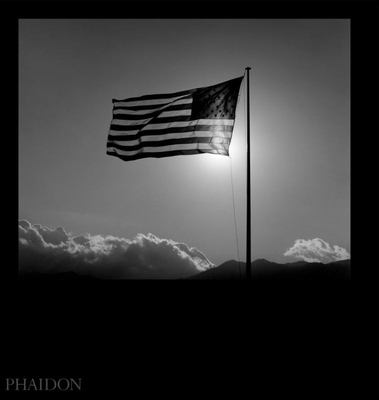 Robert Mapplethorpe
by Mark Holborn (Editor); Dimitri Levas (Editor); Patti Smith (Contribution by); Andrew Sullivan (Introduction by)
$250.00
AUD
Category: Photography
A revised and updated edition of the most comprehensive survey published of Mapplethorpe's photographyRobert Mapplethorpe was one of the twentieth century's most important and influential artists, known for his groundbreaking and provocative work. He studied painting, drawing, and sculpture in Brooklyn in the 1960s and started taking photographs when he acquired a Polaroid camera in 1970. This comprehensive monograph is an overview of the artist's black-and-white photography of floral still lifes, nudes, selfportraits, and portraits, among other subjects-and also includes a selection of his color images. ...Show more
$50.00
AUD
Category: Photography
Is it possible to describe a photograph without interpreting it? Can a viewer ever be as dispassionate as the mechanism of a camera? And how far can a photographer's intentions determine responses to their image, decades after it was made? These are just a few questions that David Campany eloquently add resses in On Photographs. In the tradition of Susan Sontag and John Berger, Campany explores the tensions inherent to the photographic medium - between art and document, chance and intention, permanence and malleability of meaning - as well as the significance of authorship, performance, time and reproduction. On Photographs is destined to become an instant classic of photography writing. Rejecting the conventions of chronology and the heightened status afforded to 'classics' in traditional accounts of the history of the medium, Campany's selection of photographs is an expertly curated and personal one - mixing fine art prints, film stills, documentary photographs, fashion editorials and advertisements. In this playful new take on the history of photography, anonymous photographers stand alongside photography pioneers, 20th-century talents and contemporary practitioners. Each photograph is accompanied by Campany's highly readable commentary. Putting the sacred status of authorship to one side, he strives to guide the reader in their own interpretation and understanding of the image itself. In a visual culture in which we have become accustomed to not looking, Campany helps us see, in what is both an accessible introduction for newcomers and a must-have for photography aficionados. ...Show more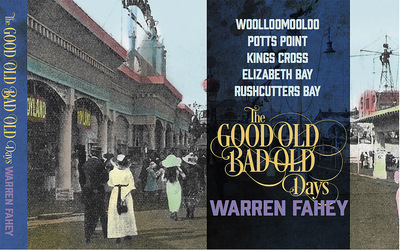 $25.00
AUD
Category: Photography
The 2011 post code of Sydney's inner east offers a fascinating history of high life, low life and, sometimes very low life. All five precincts are alive with history and surprising stories. Ride the scenic roller-coaster over the forgotten White City at Rushcutters Bay; see the naughty boys waving their willies at the ferries approaching Woolloomooloo bay; chase 'peeping Toms' in Elizabeth Bay; tap to the tunes of cabaret's greats at the Silver Spade, Potts Point, or dare to be different in yesterday's Kings Cross. Cultural Historian, Warren Fahey, delivers an eclectic romp through the social history of Sydney's most famous neighbourhoods. ...Show more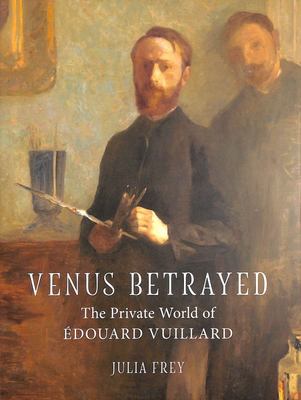 $100.00
AUD
Category: Art
douard Vuillard was so secretive that he berated himself for betraying his emotions in conversation. He was a reticent, impassioned man, at once a timid stalker and a social climbing anarchist, caught in conflicting desires. From the 1880s until the advent of World War II, using styles from academic to pointillist to Nabi to Fauve, Vuillard's abundant paintings revealed his turmoil of love and hatred: models pose beside a plaster torso cast from the Venus of Milo, women appear without faces, anxiety radiates from many masterpieces--while other works were left unfinished for months or years. Drawing on insights and images from Vuillard's still unpublished diaries, Julia Frey takes us into Vuillard's private world of cabarets, experimental theaters, holiday resorts, and intimate boudoirs, showing how his art reflects his fraught personal relations and his artistic struggles. Frey highlights many of his finest works, from his famous intimate interior scenes to book illustrations and poster designs, and she examines his complex relationships with iconic friends like Pierre Bonnard, Henri de Toulouse-Lautrec, St phane Mallarm , and Felix Vallotton, as well as with the women he loved--his mother and sister, penniless models, and rich men's wives. ...Show more