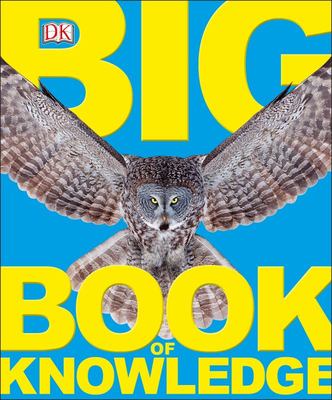 $20.00
AUD
Category: Reference
The perfect encyclopedia for any information-hungry kid who wants to boost their general knowledge, this pocket-sized book is packed full of facts. From earthquakes to Marco Polo, magnets to how the brain works, this fully updated 600-page book of knowledge covers just about every topic that a curious c hild will want to learn about. The perfect resource for school-aged children, this book will be a reference point for years' worth of homework, research, and school projects. Updated photography and illustration are combined to show what others only tell you. Annotation points out the details that you might miss at first and gives you a detailed overview of every subject you can think of. A whole world of discovery awaits in the Big Book of Knowledge, and it will keep curious kids endlessly entertained and captivated. ...Show more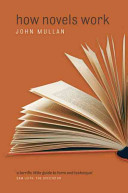 $30.00
AUD
Category: Reference
Never has contemporary fiction been more widely discussed and passionately analysed; recent years have seen a huge growth in the number of reading groups and in the interest of a non-academic readership in the discussion of how novels work. Drawing on his weekly Guardian column, 'Elements of Fiction', J ohn Mullan examines novels mostly of the last ten years, many of which have become firm favourites with reading groups. He reveals the rich resources of novelistic technique, setting recent fiction alongside classics of the past. Nick Hornby's adoption of a female narrator is compared to Daniel Defoe's; Ian McEwan's use of weather is set against Austen's and Hardy's; Carole Shield's chapter divisions are likened to Fanny Burney's. Each section shows how some basic element of fiction is used. Some topics (like plot, dialogue, or location) will appear familiar to most novel readers; others (metanarrative, prolepsis, amplification) will open readers' eyes to new ways of understanding and appreciating the writer's craft. How Novels Work explains how the pleasures of novel reading often come from the formal ingenuity of the novelist.It is an entertaining and stimulating exploration of that ingenuity. ...Show more
$12.00
AUD
Category: Reference
This is the reissued Oxford French Mini Dictionary - now in an attractive new format.This small dictionary offers the most accurate and up-to-date coverage of essential, everyday vocabulary with over 40,000 words and phrases and 60,000 translations. Easy-to-use colour design and a centre section of usef ul words and expressions listed by topic make this dictionary ideal for traveland quick reference. ...Show more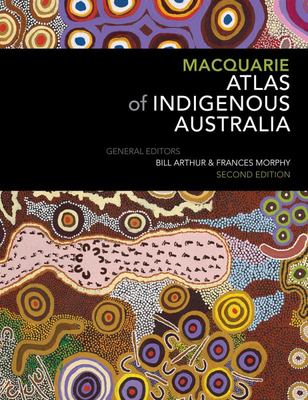 $80.00
AUD
Category: Reference
'The Macquarie Atlas of Indigenous Australia has a place on the work table of every Australian student, on the coffee table of every Australian home and on the desk of every Australian political representative.' Senator Patrick Dodson The Macquarie Atlas of Indigenous Australia is a unique tool for expl oring and understanding the lives and cultures of Australia's First Peoples. An atlas can represent - in graphic form - a pattern of human activities in space and time. This second edition of the award-winning Macquarie Atlas of Indigenous Australia opens a window onto the landscape of Australian Aboriginal and Torres Strait Islander lives, from over 60 000 years ago to the present time. Each chapter has been extensively revised and updated by one or more experts in the field, under the general editorship of Bill Arthur and Frances Morphy of the Centre for Aboriginal Economic Policy Research at the Australian National University. The maps, which form the core of the book, are supplemented by explanatory text and numerous diagrams, photographs and illustrations, including Indigenous artworks. This book is a collaborative publication between the Australian National University (ANU), the Australian Bureau of Statistics (ABS) and Macquarie Dictionary. ...Show more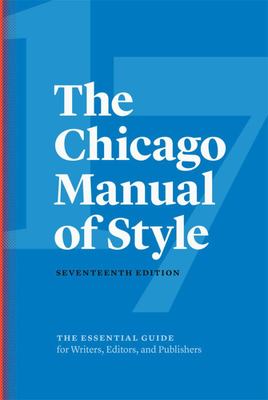 $186.00
AUD
Category: Reference | Series: Chicago Manual of Style
Technologies may change, but the need for clear and accurate communication never goes out of style. That is why for more than one hundred years The Chicago Manual of Style has remained the definitive guide for anyone who works with words. In the seven years since the previous edition debuted, we have s een an extraordinary evolution in the way we create and share knowledge. This seventeenth edition of The Chicago Manual of Style has been prepared with an eye toward how we find, create, and cite information that readers are as likely to access from their pockets as from a bookshelf. It offers updated guidelines on electronic workflows and publication formats, tools for PDF annotation and citation management, web accessibility standards, and effective use of metadata, abstracts, and keywords. It recognizes the needs of those who are self-publishing or following open access or Creative Commons publishing models. The citation chapters reflect the ever-expanding universe of electronic sources--including social media posts and comments, private messages, and app content--and also offer updated guidelines on such issues as DOIs, time stamps, and e-book locators. Other improvements are independent of technological change. The chapter on grammar and usage includes an expanded glossary of problematic words and phrases and a new section on syntax as well as updated guidance on gender-neutral pronouns and bias-free language. Key sections on punctuation and basic citation style have been reorganized and clarified. To facilitate navigation, headings and paragraph titles have been revised and clarified throughout. And the bibliography has been updated and expanded to include the latest and best resources available. This edition continues to reflect expert insights gathered from Chicago's own staff and from an advisory board of publishing experts from across the profession. It also includes suggestions inspired by emails, calls, and even tweets from readers. No matter how much the means of communication change, The Chicago Manual of Style remains the ultimate resource for those who care about getting the details right. ...Show more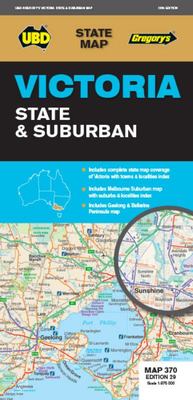 $11.00
AUD
Category: Reference | Series: State Map Ser.
The latest edition of the popular Victoria State and Suburban Map has been fully revised and updated and is the essential tool for those travelling around Victoria and Melbourne and includes: Victoria state map plus an index to the towns and localities featured on the map. Melbourne suburban map wit h coverage extending north to Sunbury and Steels Creek, south to Flinders, west to Melton, east to Healesville and Cockatoo Includes an inset for Geelong & the Bellarine Peninsula and Phillip Island coverage Includes an index to suburbs and localities for the suburban map coverage. ...Show more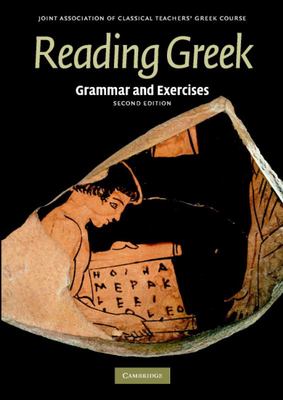 Reading Greek - Grammar and Exercises
by Cambridge University Press Staff; Joint Association of Classical Teachers Staff
$47.95
AUD
Category: Reference | Series: Reading Greek Ser.
First published in 1978, Reading Greek has become a best-selling one-year introductory course in ancient Greek for students and adults. It combines the best of modern and traditional language-learning techniques and is used widely in schools, summer schools and universities across the world. It has also been translated into several foreign languages. This volume provides full grammatical support together with numerous exercises at different levels. For the second edition the presentations of grammar have been substantially revised to meet the needs of today's students and the volume has been completely redesigned, with the use of colour. Greek-English and English-Greek vocabularies are provided, as well as a substantial reference grammar and language surveys. The accompanying Text and Vocabulary volume contains a narrative adapted entirely from ancient authors in order to encourage students rapidly to develop their reading skills, simultaneously receiving a good introduction to Greek culture. ...Show more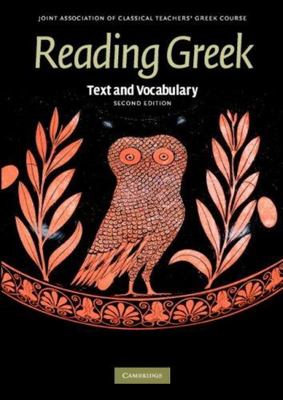 $41.95
AUD
Category: Reference | Series: Reading Greek Ser.
First published in 1978, Reading Greek has become a best-selling one-year introductory course in ancient Greek for students and adults. It combines the best of modern and traditional language-learning techniques and is used widely in schools, summer schools and universities across the world. It has also been translated into several foreign languages. This volume contains a narrative adapted entirely from ancient authors, including Herodotus, Euripides, Aristophanes and Demosthenes, in order to encourage students rapidly to develop their reading skills. Generous support is provided with vocabulary. At the same time, through the texts and numerous illustrations, students will receive a good introduction to Greek culture, and especially that of Classical Athens. The accompanying Grammar and Exercises volume provides full grammatical support together with numerous exercises at different levels, Greek-English and English-Greek vocabularies, a substantial reference grammar and language surveys. ...Show more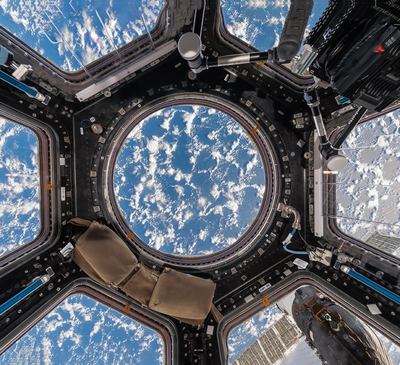 $90.00
AUD
Category: Reference
On November 2nd, 2020 NASA will celebrate the 20th anniversary of continuous human habitation of space on the International Space Station-a milestone in extraterrestrial adventure. The ISS is a base for learning how to live and work in microgravity and to prepare for exploring other planets, but it is a lso a home to the astronauts. The authors, Roland Miller and Paolo Nespoli, have collaborated on a unique portrait of the ISS. Images of training and control facilities on Earth are coupled with photographs of the ISS interior explored for the first time as a complex artefact of human history. The focus of this work is on the interior elements of the station and every environment reveals an incredible complexity of signs, technology, and passageways. Internationally acclaimed scholars of Space Archaeology, Alice Gorman and Justin P. Walsh, write in their essays that the ISS speaks not only of who we are and will be, but also of who we were. In 2024 the ISS will be abandoned and in 2028 it will be destroyed. ...Show more
$14.95
AUD
Category: Reference
This small dictionary offers the most accurate and up-to-date coverage of essential, everyday vocabulary with over 90,000 words, phrases, and definitions based on evidence from the Oxford English Corpus, a unique databank comprising hundreds of millions of words of English. Definitions are easy to under stand, given in a clear, simple style, and avoiding technical language. Access our free dictionary service Oxford Dictionaries Online at oxforddictionaries.com. ...Show more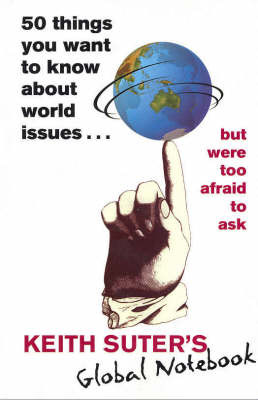 $20.00
AUD
Category: Reference
Is China the next super power? Can the West win the war on terrorism? Is the world running out of oil? What is the McDonald's Golden Arches Theory of World Peace? Is Microsoft more powerful than a nation like Australia? Why did the United States invade Iraq? Will there ever be peace in Israel and Palest ine? In an increasingly complex world it is easy to feel that only the experts understand global issues--the rest of us just have to take their word for it. In 50 Things You Want to Know About World Issues, Dr. Keith Suter, the resident expert on Australia's top national breakfast show "Sunrise," cuts through the jargon and diplomatic talk to answer 50 questions you always wanted to ask about international issues. In his trademark clear, no-nonsense style, Dr. Suter makes sense of even the most complex issues, so we can all get a better understanding of what is going on in the world and where Australia fits in. ...Show more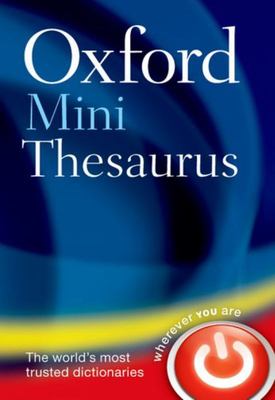 $9.95
AUD
Category: Reference
This small thesaurus offers 120,000 synonyms and antonyms in a quick and easy-to-use thesaurus. Synonyms are arranged in order of their closeness in meaning to the entry word, with the closest one given first and printed in bold type to make it easier to find the sense you're looking for. Improve your v ocabulary with our Word Links, a feature that provides extra vocabulary related to a selection of key entries.Access our free dictionary service Oxford Dictionaries Online at oxforddictionaries.com. ...Show more