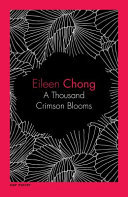 $25.00
AUD
Category: Poetry
Eileen Chong's luminous poetry examines the histories - personal, familial and cultural - that form our identities and obsessions. A Thousand Crimson Blooms is a deepening of her commitment to a poetics of sensuous simplicity and complex emotions, even as she confronts the challenges of infertility or f raught mother-daughter relations. Entwined throughout are questions of migration and belonging. Viewed as a whole, this collection is a field of flowers, aflame with light. ...Show more
$30.95
AUD
Category: Poetry | Series: Little Histories Ser.
A vital, engaging, and hugely enjoyable guide to poetry, from ancient times to the present, by one of our greatest champions of literature What is poetry? If music is sound organized in a particular way, poetry is a way of organizing language. It is language made special so that it will be remembered an d valued. It does not always work--over the centuries countless thousands of poems have been forgotten. This little history is about some that have not. John Carey tells the stories behind the world's greatest poems, from the oldest surviving one written nearly four thousand years ago to those being written today. Carey looks at poets whose works shape our views of the world, such as Dante, Chaucer, Shakespeare, Whitman, and Yeats. He also looks at more recent poets, like Derek Walcott, Marianne Moore, and Maya Angelou, who have started to question what makes a poem "great" in the first place. This little history shines a light on the richness and variation of the world's poems--and the elusive quality that makes them all the more enticing. ...Show more
$35.00
AUD
Category: Poetry
Essentially, this is Clive James' desert island poems: a selection of his favourite verse and a personal commentary on each.The Fire of Joy was the final book Clive James completed before his death in 2019. It takes its title from the French expression Feu de Joie, which refers to a military celebration when all the riflemen of a regiment fire one shot after another in a wave of continuous sound: it is a reminder that the regiment's collective power relies on the individual, and vice versa.In this book, James has chosen a succession of English poems, exploding in sequence from Chaucer to the present day; they tell the story of someone writing something wonderful, and someone else coming along, reading it, and feeling impelled to write something even more wonderful. After a lifetime, these are the poems James found so good that he remembered them despite himself. In offering them to you, the main purpose of this book is to provide ammunition that will satisfy your urge to discover, learn and declaim verse.As well as his selection of poems, James offers a commentary on each: whether this is a biographical, historical or critical introduction to the poem, or a more personal anecdote about the role a particular poem has played in James's life, these mini essays provide the joy of James's enthusiasm and the benefit of his knowledge. Full of the flashing fires of poems you will not be able to forget, this book will ignite your passion and leave you with a contagious crackle rattling in your ears. ...Show more
$28.00
AUD
Category: Poetry
"The author of the crazy-cool Beowulf-inspired novel The Mere Wife tackles the Old English epic poem with a fierce new feminist translation that radically recontextualizes the tale." - Barbara VanDenburgh, USA TodayNearly twenty years after Seamus Heaney's translation of Beowulf —and fifty years after t he translation that continues to torment high-school students around the world— there is a radical new verse translation of the epic poem by Maria Dahvana Headley, which brings to light elements that have never before been translated into English, recontextualizing the binary narrative of monsters and heroes into a tale in which the two categories often entwine, justice is rarely served, and dragons live among us. A man seeks to prove himself as a hero. A monster seeks silence in his territory. A warrior seeks to avenge her murdered son. A dragon ends it all. The familiar elements of the epic poem are seen with a novelist's eye toward gender, genre, and history—Beowulf has always been a tale of entitlement and encroachment, powerful men seeking to become more powerful, and one woman seeking justice for her child, but this version brings new context to an old story. While crafting her contemporary adaptation of Beowulf, Headley unearthed significant shifts lost over centuries of translation. ...Show more
$25.00
AUD
Category: Poetry
From the #1 New York Times bestselling author of milk and honey and the sun and her flowers comes her greatly anticipated third collection of poetry. rupi kaur constantly embraces growth, and in home body, she walks readers through a reflective and intimate journey visiting the past, the present, and th e potential of the self. home body is a collection of raw, honest conversations with oneself - reminding readers to fill up on love, acceptance, community, family, and embrace change. illustrated by the author, themes of nature and nurture, light and dark, rest here. i dive into the well of my body and end up in another world everything i need already exists in me there's no need to look anywhere else - home ...Show more
$28.00
AUD
Category: Poetry
Mind of poetry, breath of calligraphy, sweep of painting.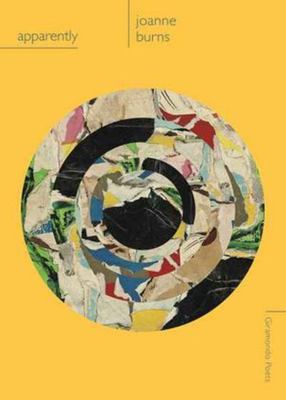 $24.00
AUD
Category: Poetry
The poems collected in apparently appear like visions, intensely experienced but barely real. Where does a poem come from? Over four sections this question is considered. The first section gathers poems spring-boarding from the clues and solutions to crossword puzzles; the second recounts unsettling dre ams in the form of prose poems or microfictions; 'dial', the longest section, acknowledges the bewildering sense of daily time and the dizzying spectacle of social and worldly matters contained within. Finally, from a more restful or relaxed vantage, 'the random couch' presents a number of drifting poems, written while the poet was lounging on the sofa. Joanne Burns is Australia's pre-eminent satirical poet, and her poems are remarkable for their verve and humour and word-play, and the way in which their linguistic resonances suddenly confound your expectations.Her most recent poetry collections published by Giramondo are amphoraand brush, which won the 2016 NSW Premier's Kenneth Slessor Poetry Prize. Her work has been taught in high schools, and produced for radio, television, performance and theatre ...Show more
All the Sonnets of Shakespeare (HB)
by William Shakespeare; Paul Edmondson (Editor); Stanley Wells (Editor)
$27.95
AUD
Category: Poetry
How can we look afresh at Shakespeare as a writer of sonnets? What new light might they shed on his career, personality, and sexuality? Shakespeare wrote sonnets for at least thirty years, not only for himself, for professional reasons, and for those he loved, but also in his plays, as prologues, as epi logues, and as part of their poetic texture. This ground-breaking book assembles all of Shakespeare's sonnets in their probable order of composition. An inspiring introduction debunks long-established biographical myths about Shakespeare's sonnets and proposes new insights about how and why he wrote them. Explanatory notes and modern English paraphrases of every poem and dramatic extract illuminate the meaning of these sometimes challenging but always deeply rewarding witnesses to Shakespeare's inner life and professional expertise. Beautifully printed and elegantly presented, this volume will be treasured by students, scholars, and every Shakespeare enthusiast. ...Show more
$29.95
AUD
Category: Poetry
This is only David Malouf's third new poetry volume in nearly 40 years, so it is a significant publishing event. As one of Australia's greatest living poets, Malouf continues to meditate and reflect on themes of mortality and memory. The poems in An Open Bookare attentive and evocative, vital and beauti ful, revisiting and reimagining some of the key themes that have resonated with readers over his impressive career. Like the 'small comfort of light . . . as night comes on', Malouf's new poems hold close the precious and tender. Only a few of these poems have ever been published, so most of the collection will be completely new to readers everywhere. An Open Bookwill be the literary gift of the Christmas and summer of 2018. ...Show more
$27.95
AUD
Category: Poetry
At the time of his death in 1962 E.E. Cummings was, next to Robert Frost, the most widely read poet in America. Combining Thoreau's controlled belligerence with the brash abandon of an uninhibited Bohemian, Cummings, together with Pound, Eliot, and William Carlos Williams, helped bring about the twentie th-century revolution in literary expression. He is recognized on the one hand as the author of some of the most beautiful lyric poems written in the English language, and on the other as one of the most inventive American poets of his time. This is the first selection from the poems of E.E. Cummings to be published since 1959, three years before his death. The one hundred and fifty-six poems selected by Richard S. Kennedy, Cummings's biographer (Dreams in the Mirror), are arranged in twelve sections, with introductions by Kennedy for each section. Also included are thirteen drawings, oils, and watercolors by Cummings, most of them never before published. The selection includes most of the favorites plus many fresh and surprising examples of Cummings's several poetic styles. The corrected texts established by George J. Firmage have been used throughout. ...Show more
$30.00
AUD
Category: Poetry
For fans of Milk & Honey and Chasers of the Light, the first collection of poetry by Instagram sensation Atticus. Love Her Wild is a collection of new and beloved poems from Atticus, the young writer who has captured the hearts and minds of hundreds of thousands of avid followers on his Instagram ac count @atticuspoetry In Love Her Wild, Atticus captures what is both raw and relatable about the smallest and the grandest moments in life: the first glimpse of a new love in Paris; skinny dipping on a summer's night; the irrepressible exuberance of the female spirit; or drinking whiskey in the desert watching the rising sun. With honesty, poignancy, and romantic flair, Atticus distils the most exhilarating highs and the heart-breaking lows of life and love into a few perfectly evocative lines, ensuring that his words will become etched in your mind and will awaken your sense of adventure. ...Show more