$35.00
AUD
Category: Gifts & Humour
The Sunday Times Bestseller and New York Times Bestseller. A book of hope for uncertain times. 'Feeling a little blue? Meet the new Winnie the Pooh.' The Daily Mail 'A wonderful work of art and a wonderful window into the human heart' Richard Curtis Enter the world of Charlie's four unlikely friends, di scover their story and their most important life lessons. The conversations of the boy, the mole, the fox and the horse have been shared thousands of times online, recreated in school art classes, hung on hospital walls and turned into tattoos. In Charlie's first book, you will find his most-loved illustrations and some new ones too.     ...Show more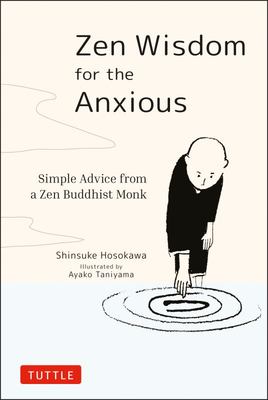 $25.00
AUD
Category: Gifts & Humour
By dipping into this little book of simple Zen Buddhist sayings, you can calm your anxiety and return serenity to your soul.Are you feeling stress and anxiety from the demands of daily life? Do you feel overwhelmed by your to-do list and the constant deluge of information from all quarters? Are you unha ppy with your life and envious of those around you? At times like these it's important to step back and take a breath.Zen meditation may conjure up images of sitting in silence for long hours, but according to Buddhist monk and author Shinsuke Hosokawa, Zen can be summed up as 'the knowledge needed for a person to live life with a positive outlook.' With this in mind, he has produced this charmingly illustrated volume of sayings to introduce you to the world of Zen, which you can dip into when feeling stressed. The sayings include:Pay attention to what is right in front of your eyes  Nothing happens by chance. Every encounter has its meaning  Be careful not to confuse the means and the purpose  Keep flowing just like water  Nothing will control you  Even a bad day is a good day  Check the ground beneath your feet when you're in trouble  You'll never walk alone These 52 mindful sayings mirror the 52 steps that are traditionally taken to achieve enlightenment, and also the 52 weeks of the yea — passing through the seasons, both of the natural world and of our lives. Each saying has an illustration and a simple, meditative reflection to help you look into your own heart, accept your current state of being, reduce anxiety and find calmness. ...Show more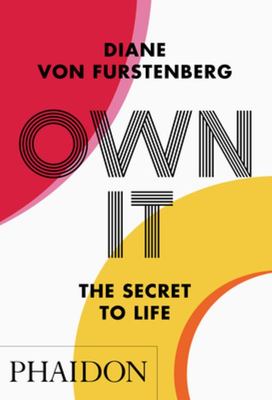 $20.00
AUD
Category: Gifts & Humour
The entrepreneur and philanthropist's A-Z guide and manifesto for personal growth and for turning problems into assets In the newest entry in Phaidon's popular advice series, the internationally renowned fashion designer and philanthropist Diane von Furstenberg shares her accessible, empowering manifes to: connect, expand, inspire, advocate. In an easy-to-navigate A-Z format, Own Itis her blueprint for enjoying both personal and professional growth at any age. 'The secret of life is one thing: OWN IT. Own your imperfections. Own your vulnerability; it becomes your strength. Whatever your challenge is, own it. Owning it is the first step to everything.' ...Show more
To My Country
by Ben Lawson; Bruce Whatley (Illustrator)
$30.00
AUD
Category: Gifts & Humour
On January 10, Ben touched the hearts of Australians with the reading of his poem To My Country in response to the Australian bushfires. This gorgeous 4 colour book combines Ben's heartfelt words with stunning illustrations by Bruce Whatley.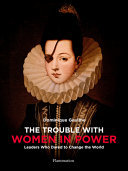 $50.00
AUD
Category: Gifts & Humour
An important contribution to the contemporary discussion of gender and power, this work presents more than eighty women who, in the face of significant obstacles, demonstrated indomitable force.From Cleopatra to Margaret Thatcher, and from Christine Lagarde to Joan of Arc, this book focuses on powerful women across the centuries and geographical zones.At the head of military operations, at the origin of revolutionary laws, dictatorial rulers or emblems of an entire people, these strong-willed women continue to fascinate and inspire. The text-richly illustrated by portraits, photographs, and mythical scenes-also addresses the question of their representations and their attributes of power.In the history of world rulers, only a relatively small number of women have gained and retained places of power. In order to overcome misogyny, archaic laws governing inheritance, and the constraints of religious fervor, the women featured here incarnate exceptional determination and strength of character. Their stories-often riveting tales of courage in the face of injustice-offer fascinating and rich inspiration. ...Show more
$30.00
AUD
Category: Gifts & Humour
Goddesses, monsters, humans and the semi-divine - whether courageous or meek, gruesome or irresistible, female characters are ever present on the peripheries of the great Greek myths, but rarely do they take centre stage. Their time has finally come to act as protagonists in their own stories. Heroines of Olympus retells the tales of 50 classic characters, plucking the threads of their lives from the myriad narratives in which they have appeared and weaving them together to create the full stories of these legendary women. Each story is accompanied by a captivating illustration and followed by a critical analysis of their role in the tradition of Greek storytelling, and in ancient society. Renowned ancient historian Ellie Mackin Roberts offers a contemporary perspective on loved, reviled and feared figures who are finally placed at the centre of their own story. ...Show more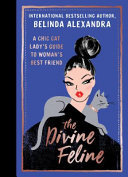 $35.00
AUD
Category: Gifts & Humour
A charming and beautifully-written gift book about cats and the women who love them, from internationally bestselling novelist Belinda Alexandra.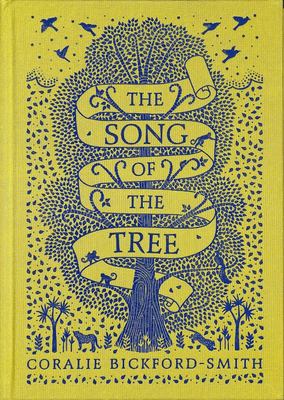 $35.00
AUD
Category: Gifts & Humour
Bird loves the towering tree that grows in the jungle, but when the season changes she must say goodbye until next year. Then one day Bird wonders: what happens to the tree when she flies away? As she discovers the stories of the other creatures who live in the tree, Bird learns to sing a new song. Lyri cal, heart-warming and beautifully illustrated, this new fable from Coralie Bickford-Smith is a tale about growing up and finding our own way of exploring the world, and a celebration of belonging. ...Show more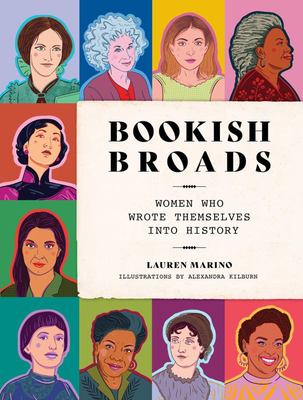 $30.00
AUD
Category: Gifts & Humour
A boldly illustrated celebration of literary history's most revolutionary, talented women writers Women have written some of our most extraordinary literary works while living in societies and cultures that tried to silence them. These women dared to put pen to paper to express the multifaceted female e xperience. In Bookish Broads, Lauren Marino celebrates fierce, trailblazing female writers, reworking the literary canon that has long failed to recognize the immense contributions of women. Featuring more than 50 brilliant bookish broads, Marino cleverly illuminates the lives of the greats as well as the literary talents history has wrongfully overlooked. Each intimate portrait delves into one woman's works and is accompanied by vibrant illustrations depicting each literary legend in her element and time. ...Show more
$30.00
AUD
Category: Gifts & Humour
Busy minds need a place to rest. Whether you find yourself struggling to sleep, awake in the middle of the night, or even just anxious as you move through the day, in Nothing Much Happens, Kathryn Nicolai offers a healthy way to ease the mind before bed: through the timeless appeal of classic bedtime st ories. Already beloved by millions of podcast listeners, the stories in Nothing Much Happens explore and expose small sweet moments of joy and relaxation: Visiting the local cider mill in the autumn. Watching the tree lighting in the park with friends in the winter. Sneaking lilacs from an abandoned farm in the spring. Watching fireflies from the deck in the summer. Closing up the book shop for the night and opening the bakery in the morning. You'll also find sixteen new stories never before featured on the podcast, along with whimsical illustrations that expose sweet little moments of peace and joy. Using her decades of experience as a meditation and yoga teacher, Kathryn Nicolai creates a world for you to slip into, one rich in sensory experience that quietly teaches mindfulness and self-compassion, soothes frayed nerves, and builds solid habits for nurturing sleep.   ...Show more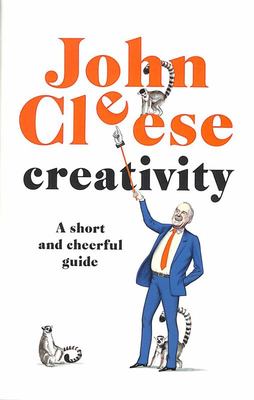 $20.00
AUD
Category: Gifts & Humour
____________________________ PRE-ORDER NOW- AVAILABLE 3rd SEPTEMBER 2020 Creativity is usually regarded as a mysterious, rare gift that only a few possess. John Cleese begs to differ, and in this short, immensely practical and often very amusing guide he shows it's a skill that anyone can acquire. Drawi ng on his lifelong experience as a writer, he shares his insights into the nature of the creative process, and offers advice on how to get your own inventive juices flowing. What do you need to do to get yourself in the right frame of mind? When do you know that you've come up with something that might be worth pursuing? What do you do if you think you've hit a brick wall? Not only does he explain the way your mind works as you search for inspiration, he also shows that, regardless of the task you've set yourself, you can learn to be better at coming up with a promising idea, refining it and knowing when you're ready to act on it. We can all be more creative. John Cleese shows us how ...Show more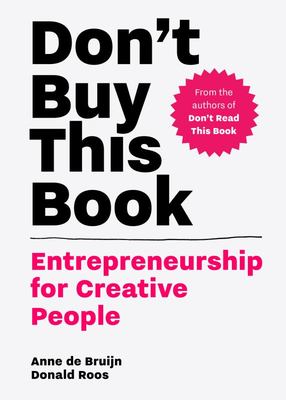 $25.00
AUD
Category: Gifts & Humour
Don't Buy This Bookis the sequel to the highly successful Don't Read This Book - Time Management for Creative People. Like its predecessor, it uses the ToDon'tList method to help you make the right choices - choices that help you achieve your goals as a creative entrepreneur.   Don't Buy This Book wal ks through the necessary steps: testing your idea, getting it ready for business, and building on it. It covers everything you need to get started or improve your business as a creative and offers practical exercises to clarify who you want to be as an entrepreneur. ...Show more