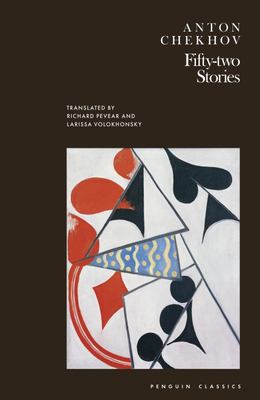 $50.00
AUD
Category: Classics
Chekhov's genius left an indelible impact on every literary form in which he wrote, but none more so than short fiction. Now renowned translators Richard Pevear and Larissa Volokhonsky give us their superb renderings of fifty-two Chekhov stories. These stories, which span the full arc of his career, rev eal the extraordinary variety of his work, from the farcically comic to the darkly complex. Including several never-before-translated stories, this is a collection that promises to delight. ...Show more
The Pursuit of Love
by Nancy Mitford; Zoë Heller (Introduction by)
$23.00
AUD
Category: Classics
Nancy Mitford's The Pursuit of Loveis one of the funniest, sharpest novels about love and growing up ever written.'Obsessed with sex!' said Jassy, 'there's nobody so obsessed as you, Linda. Why if I so much as look at a picture you say I'm a pygmalionist.' In the end we got more information out of a boo k called Ducks and Duck Breeding. 'Ducks can only copulate,' said Linda, after studying this for a while, 'in running water. Good luck to them.'Oh, the tedium of waiting to grow up! Longing for love, obsessed with weddings and sex, Linda and her sisters and cousin Fanny are on the lookout for the perfect lover.But finding Mr Right is much harder than any of the sisters had thought. Linda must suffer marriage first to a stuffy Tory MP and then to a handsome and humourless communist, before finding real love in war-torn Paris. . . 'Utter, utter bliss' Daily Mail ...Show more
$40.00
AUD
Category: Classics
A phenomenal bestselling author meets the most magical stories ever told, now in a beautiful clothbound classics edition In this stunningly designed book of classic fairy tales, award-winning author Philip Pullman has chosen his fifty favourite stories from the Brothers Grimm and presents them in a 'cl ear as water' retelling, in his unique and brilliant voice. These new versions show the adventures at their most lucid and engaging yet. Pullman's Grimm Tales of wicked wives, brave children and villainous kings will have you reading, reading aloud and rereading them for many years to come.   ...Show more
$20.00
AUD
Category: Classics | Series: Penguin Modern Classics
Florentino Ariza has never forgotten his first love. He has waited nearly a lifetime in silence since his beloved Fermina married another man. No woman can replace her in his heart. But now her husband is dead. Finally - after fifty-one years, nine months and four days - Florentino has another chance to declare his eternal passion and win her back. Will love that has survived half a century remain unrequited? ...Show more
$20.00
AUD
Category: Classics
WITH AN INTRODUCTION BY GILES FODEN London is under threat. It has become a haven for political exiles and anarchists. Frequent bomb threats and disturbances interrupt the lives of the city's inhabitants, who live in fear of the terrorists in their midst. One such terrorist is Verloc. He is the secret a gent who is given the mission to strike right at the heart of London's pride by blowing up Greenwich Observatory. But his decision to drag his innocent family into the plot leads to tragic consequences on a more personal than political level. ...Show more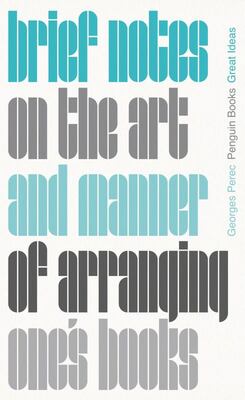 $10.00
AUD
Category: Penguin Great Ideas | Series: Penguin Great Ideas Ser.
'A problem of space first of all, then a problem of order' One of the most singular and extravagant imaginations of the twentieth century, the novelist and essayist Georges Perec was a true original who delighted in wordplay, puzzles, taxonomies and seeing the extraordinary in the everyday. In these vir tuoso writings about books and language, he discusses different ways of reading, a list of the things he really must do before he dies and the power of words to overcome the chaos of the world. One of twenty new books in the bestselling Penguin Great Ideas series. This new selection showcases a diverse list of thinkers who have helped shape our world today, from anarchists to stoics, feminists to prophets, satirists to Zen Buddhists. ...Show more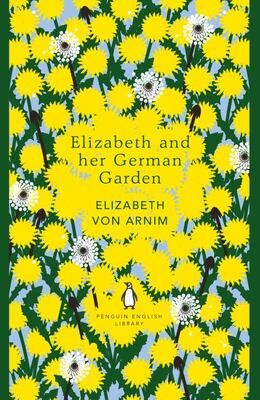 $15.00
AUD
Category: Classics | Series: The\Penguin English Library
'"Oh, my dear, relations are like drugs, - useful sometimes, and even pleasant, if taken in small quantities and seldom, but dreadfully pernicious on the whole, and the truly wise avoid them" ' Taking respite from the Man of Wrath, her children and her stifling household, Elizabeth discovers that the pa th to joy lies in having a garden, rather than a room, of one's own. This enchanting semi-autobiographical novel delighted readers when it first appeared in 1898 and has never been out of print since. The Penguin English Library - collectable general readers' editions of the best fiction in English, from the eighteenth century to the end of the Second World War. ...Show more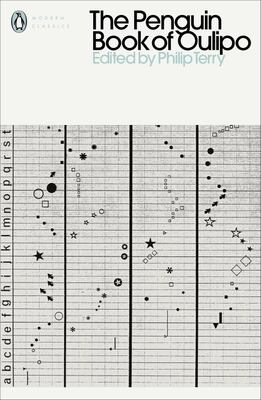 $23.00
AUD
Category: Classics | Series: Penguin Modern Classics Ser.
'Lovers of word games and literary puzzles will relish this indispensable anthology.' - The Guardian 'At times, you simply have to stand back in amazement.' - Daily Telegraph 'Philip Terry's collection is packed with fabulous, wide-ranging work that displays the full ingenuity, brio and originality of Oulipian ideals in action. An exhilarating feat of in-depth reading, and translating, it takes its place as the definitive anthology in English for decades to come.' - Marina Warner Brought together for the first time, here are 100 pieces of 'Oulipo' writing, celebrating the literary group who revelled in maths problems, puzzles, trickery, wordplay and conundrums. Featuring writers including Georges Perec, Raymond Queneau and Italo Calvino, it includes poems, short stories, word games and even recipes. Alongside these famous Oulipians, are 'anticipatory' wordsmiths who crafted language with unusual constraints and literary tricks, from Jonathan Swift to Lewis Carroll. Philip Terry's playful selection will appeal to lovers of word games, puzzles and literary delights. ...Show more
$10.00
AUD
Category: Penguin Great Ideas | Series: Penguin Great Ideas Ser.
'Women so empowered are dangerous' Written with a 'black woman's anger' and the precision of a poet, these searing pieces by the groundbreaking writer Audre Lorde are a celebration of female strength and solidarity, and a cry to speak out against those who seek to silence anyone they see as 'other'. One of twenty new books in the bestselling Penguin Great Ideas series. This new selection showcases a diverse list of thinkers who have helped shape our world today, from anarchists to stoics, feminists to prophets, satirists to Zen Buddhists. ...Show more
$15.00
AUD
Category: Classics | Series: The Penguin English Library
Inspired by recent current cultural movements (The Women_s March, #MeToo), and the new wave of feminism, these new releases of classic books feature strong female protagonists who must navigate difficult situations involving class and power, love and loss, sex and family, independence and societal norms , and more. From the front flap: "Maidish Meg, your girl Jo, quiet Beth, and wild Amy_give it up for the March ladies! As the oldest, pretty Meg_s trying to hold it all together, especially with their pops at war and their mom at work. Hey, somebody_s gotta have some sense and keep things running. Jo_s busy too, with her great aunt, but TBH she doesn_t have time for that girly stuff and just wants to write. Meanwhile, Beth stays at home to help around the house (she_s legit an angel, no joke), and young Amy_s at school, just trying to have a good time." The fam bam gets into it sometimes, but it_s all good; there_s always love at the end. Little Women is all about ultimate squad goals. Each book is packaged in an eye-catching luxe paperback format to appeal to the Generation Z buyer, though these timeless stories will appeal to anyone interested in the female experience throughout history. Other books in the Z Lit Classics series include: The Scarlet Letter, Tess of the D_Urbervilles, Sense and Sensibility, Tales from the 1001 Nights,, and The Awakening and Other Stories. ...Show more
$25.00
AUD
Category: Classics
'Herodotus, from Halicarnassus, here displays his enquiries, that human achievement may be spared the ravages of time, and that everything great and astounding, and all the glory of those exploits which served to display Greeks and barbarians alike to such effect, be kept alive - and additionally, and m ost importantly, to give the reason they went to war.' So begins The Histories, the very first work of history and one of the most dramatic accounts of the ancient world ever written, brought to life again in Tom Holland's gripping new translation. 'Thrilling, a masterpiece on the grandest scale, the world's first prose epic . . . Holland brings a bristling new Herodotus to a new generation.' Justin Marozzi,Spectator'Energizing fast, funny, opinionated, clear and erudite . . . the best English translation of Herodotus to have appeared in the past half-century.' Edith Hall,The Times Literary Supplement'Tom Holland, like Herodotus, is a storyteller par excellence.' Peter Jones,New Statesman With an Introduction and Notes by Paul Cartledge ...Show more
Darkness at Noon
by Arthur Koestler; Philip Boehm (Translator)
$20.00
AUD
Category: Classics
A brilliant new translation of Koestler's long-lost original manuscript. A chilling and unforgettable 20th century classic. From a prison cell in an unnamed country run by a totalitarian government Rubashov reflects. Once a powerful player in the regime, mercilessly dispensing with anyone who got in the way of his party's aims, Rubashov has had the tables turned on him. He has been arrested and he'll be interrogated, probably tortured and certainly executed. Darkness at Noon is as gripping as a thriller and a seminal work of twentieth-century literature. Published in Great Britain in 1940, it was feted by George Orwell, went on to be translated into thirty languages and is considered the finest work of pre-eminent European master, Arthur Koestler. And yet the novel's worldwide reputation has, for over seventy years, been based on the first incomplete and inexpert English translation - Koestler's original manuscript was lost when he fled the German occupation of Paris in 1940. In 2016, a student discovered that long-lost manuscript in a Zurich archive. At last, with the publication of this new translation of the rediscovered original, Koestler's masterpiece can be experienced afresh and in its entirety for the first time. THE NEW TRANSLATION BY PHILIP BOEHM ...Show more