$35.00
AUD
Category: True Crime
In February 1991, Robert Maxwell made a triumphant entrance into Manhattan harbour on board his yacht, the Lady Ghislaine. He had come to complete his purchase of the ailing New York Daily News. Crowds lined the quayside to watch his arrival. Taxi drivers stopped their cabs to shake his hand, children a sked for his autograph and when Maxwell went to dine in the most fashionable Chinese restaurant in Manhattan, all the diners gave him a standing ovation. Ten months later, he disappeared off the same yacht and was found dead in the water. Within a few days, Maxwell was being reviled as the embodiment of greed and unscrupulousness. No one had ever fallen so far and so quickly. What went so wrong? How did a man who had once laid such store on the importance of ethics and good behaviour become reduced to a bloated, amoral wreck? ...Show more
$35.00
AUD
Category: True Crime
In the early hours of Thursday 19 March 2020, the luxury cruise liner Ruby Princess docked at Sydney's Circular Quay, the gateway to Australia. Hours later, 2700 passengers disembarked. Yet in the middle of a pandemic sweeping the planet, there were no health checks. Over the next few days, the passenge rs got some bad news. The COVID-19 virus had infected some on the ship, and it spread rapidly. Months of investigation and a Special Commission uncovered a series of catastrophic mistakes, from negligence to corporate greed of an industry with a history of only caring for its bottom line. This 'super-spreader incident' was a viral bomb that exploded in the heart of Australia's biggest city - and a disaster that could and should have been prevented. In his page-turning book, investigative journalist Duncan McNab explores the causes of the spectacular quarantine failure, the cruise industry, the lives of the victims and their families, and the turbulent politics of blame. ...Show more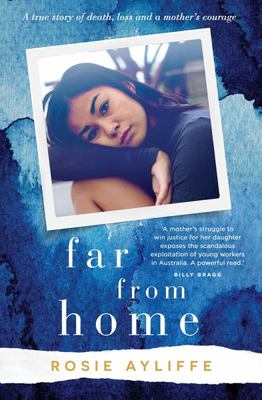 $35.00
AUD
Category: True Crime
British mother Rosie Ayliffe thought her 21-year-old daughter, Mia, would be safe travelling around Australia on a gap year. But Mia wanted to extend her visa and in order to do that needed to find 88 days of work on a farm - a requirement that would lead to catastrophic events. Four short days after Mi a moved to a hostel in Queensland to take a job on a sugarcane farm, she was brutally murdered. Faced with every parent's worst nightmare, Rosie travelled to Australia to retrieve Mia's body. From the moment she landed, however, she started to hear stories about the terrible treatment of young workers like Mia - stories of exploitation, sexual harassment, rape. Mia was Rosie's only child and she brought her up as a single parent. Her death was traumatic and life-changing. In Rosie's memoir, she describes movingly how she has found the strength to come to terms with devastating loss, drawing on inspiration from her daughter's short life. She also explains how she has become the driving force behind an international campaign to press for change to the 88 days system. Part expose of the dangers facing backpackers in Australia, part call to arms, ultimately Far from Home is an inspiring and heartfelt story of a mother's love for her daughter and her fight to protect others from suffering a similar tragedy.   ...Show more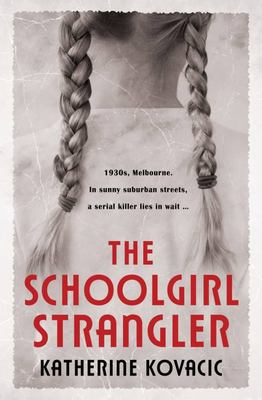 $33.00
AUD
Category: True Crime
The shocking true story of a serial killer in 1930s Melbourne.  
$33.00
AUD
Category: True Crime
Shocking real-life stories of murderous women who used rat poison to rid themselves of husbands and other inconvenient family members. For readers of compelling history and true crime, from critically acclaimed author Tanya Bretherton. After World War II, Sydney experienced a crime wave that was chilli ngly calculated. Discontent mixed with despair, greed with callous disregard. Women who had lost their wartime freedoms headed back into the kitchen with sinister intent and the household poison thallium, normally used to kill rats, was repurposed to kill husbands and other inconvenient family members. Yvonne Fletcher disposed of two husbands. Caroline Grills cheerfully poisoned her stepmother, a family friend, her brother and his wife. Unlike arsenic or cyanide, thallium is colourless, odourless and tasteless; victims were misdiagnosed as insane malingerers or ill due to other reasons. And once one death was attributed to natural causes, it was all to easy for an aggrieved woman to kill again. This is the story of a series of murders that struck at the very heart of domestic life. It's the tale of women who looked for deadly solutions to what they saw as impossible situations. The Husband Poisoner documents the reasons behind the choices these women made - and their terrible outcomes. ...Show more
$23.00
AUD
Category: True Crime
The verdict is guilty. On 20 May 2014, former New South Wales police officers Roger Rogerson and Glen McNamara murdered student Jamie Gao in cold blood. Both have been found guilty of murder and possession of 2.78 kilograms of methamphetamine, and sentenced to life imprisonment. But this wasn't Rogers on's first trial or conviction. Once one of the most highly decorated police officers in New South Wales, he was dismissed from the police force in 1986, and jailed twice. That was just the tip of the iceberg. This is the eye-opening account of Rogerson's life of crime - policing it and committing it - and reveals the full story of one of the most corrupt and evil men in Australia, and the events that led inexorably to the chilling murder of Jamie Gao in storage unit 803. ...Show more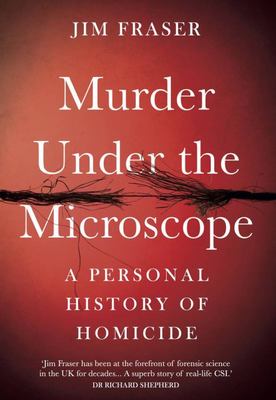 $40.00
AUD
Category: True Crime
'Jim Fraser has been at the forefront of forensic science in the UK for decades... A superb story of real-life CSI.' Dr Richard Shepherd, bestselling author of Unnatural Causes Most murders are not difficult to solve. People are usually killed by someone they know, there is usually abundant evidence an d the police methods used to investigate this type of crime are highly effective. But what about the more difficult cases, where the investigation involves an unusual death, an unusual killer, or is complex or politically charged? In these cases, bringing the accused before the courts can take many years, even then, the outcome may be contentious or unresolved. In this compelling and chilling memoir, Jim Fraser draws on his personal experience as a forensic scientist and cold case reviewer to give a unique insight into some of the most notable cases that he has investigated during his forty-year career, including the deaths of Rachel Nickell, Damilola Taylor and Gareth Williams, the GCHQ code breaker. Inviting the reader into the forensic scientist's micro-world, Murder Under the Microscope reveals not only how each of these cases unfolded as a human, investigative and scientific puzzle, but also why some were solved and why others remain unsolved or controversial even to this day. ...Show more
Mindhunter
by John E. Douglas; Mark Olshaker
$20.00
AUD
Category: True Crime
THE BESTSELLING TRUE STORY THAT INSPIRED THE MAJOR NETFLIX SERIES FBI Special Agent and expert in criminal profiling and behavioural science, John Douglas, is a man who has looked evil in the eye and made a vocation of understanding it. Now retired, Douglas can let us inside the FBI elite serial crime unit and into the disturbed minds of some of the most savage serial killers in the world. The man who was the inspiration for Special Agent Jack Crawford in The Silence of the Lambs and who lent the film's makers his expertise explains how he invented and established the practice of criminal profiling; what it was like to submerge himself mentally in the world of serial killers to the point of 'becoming' both perpetrator and victim; and individual case histories including those of Jeffrey Dahmer, Charles Manson, Ted Bundy and the Atlanta child murders. With the fierce page-turning power of a bestselling novel, yet terrifyingly true, Mindhunter is a true crime classic. John Douglas knows more about serial killers than anybody in the world - Jonathan Demme, Director of The Silence of the Lambs A cracker of a book - Esquire ...Show more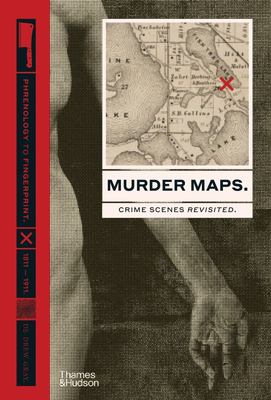 $50.00
AUD
Category: True Crime
Elegant period maps and compelling crime analysis illuminate this disquieting volume, which reexamines the most captivating and intriguing homicides of the nineteenth century. Organized geographically, the elements of each murder--from the prior movements of both killer and victim to the eventual locati on of the body--are meticulously replotted using archival maps and bespoke plans, taking readers on a perilous journey around the murder hot spots of the world.From the "French Ripper," Joseph Vacher, who roamed the French countryside brutally mutilating and murdering at least eleven people, to H. H. Holmes and his "Murder Castle" in Chicago, crime expert Dr. Drew Gray recounts the details of each case. His forensic examination uncovers both the horrifying details of the crimes themselves and the ingenious detective work that led to the capture of the murderers. Throughout the book, Gray highlights the development of police methods and technology, from the introduction of the police whistle to the standardization of the mug shot to the use of fingerprinting and radiotelegraphy in apprehending criminals.Vividly recreating over one hundred individual murder cases through historic maps, photographs, newspaper excerpts, court papers, and police reports, Murder Maps is perfect for everyone interested in criminal history, forensics, or the macabre. ...Show more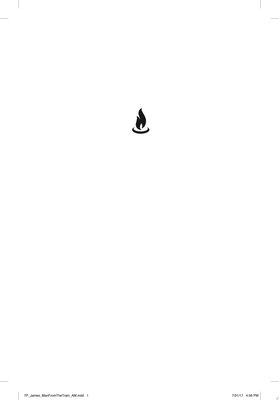 $40.00
AUD
Category: True Crime
Using unprecedented, dramatically compelling sleuthing techniques, legendary statistician and baseball writer Bill James applies his analytical acumen to crack an unsolved century-old mystery surrounding one of the deadliest serial killers in American history. Between 1898 and 1912, families across the country were bludgeoned in their sleep with the blunt side of an axe. Jewelry and valuables were left in plain sight, bodies were piled together, faces covered with cloth. Some of these cases, like the infamous Villasca, Iowa, murders, received national attention. But few people believed the crimes were related. And fewer still would realize that all of these families lived within walking distance to a train station. When celebrated baseball statistician and true crime expert Bill James first learned about these horrors, he began to investigate others that might fit the same pattern. Applying the same know-how he brings to his legendary baseball analysis, he empirically determined which crimes were committed by the same person. Then after sifting through thousands of local newspapers, court transcripts, and public records, he and his daughter Rachel made an astonishing discovery: they learned the true identity of this monstrous criminal. In turn, they uncovered one of the deadliest serial killers in America. Riveting and immersive, with writing as sharp as the cold side of an axe, The Man from the Train paints a vivid, psychologically perceptive portrait of America at the dawn of the twentieth century, when crime was regarded as a local problem, and opportunistic private detectives exploited a dysfunctional judicial system. James shows how these cultural factors enabled such an unspeakable series of crimes to occur, and his groundbreaking approach to true crime will convince skeptics, amaze aficionados, and change the way we view criminal history. ...Show more
$30.00
AUD
Category: True Crime
The dramatic story of the extraordinary trial of the third most senior Catholic cleric in the world for child sex abuse, and the conviction that sent ripples around the world.
Barrenjoey Road
by Ruby Jones; Neil Mercer (As told to)
$35.00
AUD
Category: True Crime
A gripping expose of a notorious cold case 1978. An idyllic beachside community. A series of abductions and rapes. So what happened to Trudie Adams? The disappearance of 18-year-old Trudie Adams while hitchhiking home on Sydney's northern beaches in 1978 left her family and community devastated. When police began to investigate, the dark underbelly of the so-called 'insular peninsula' was exposed, where surfers ran drugs home from Bali, teenagers hitchhiked everywhere due to the lack of public transport, gangs of men prowled the beaches and the roads, and predators abducted and raped countless young women, crimes rarely reported or investigated. Inspired by the award-winning #1 podcast and ABC TV series and containing new revelations never previously revealed, Barrenjoey Road is the gripping expose of why the case was never solved. It takes us all the way to the top, from a criminal perpetrator with a lifelong record and links to organised crime who was never formally accused, to police corruption at the highest level. ...Show more