$35.00
AUD
Category: True Crime
What happens when the President of the United States engages in criminal activity? He runs for re-election. Donald Trump's campaign chairman went to jail. So did his personal lawyer. His long-time political consigliere was convicted of serious federal crimes, and his National Security Advisor pleaded g uilty to several more. Multiple Russian spies were indicted in absentia. Career intelligence agents and military officers were alarmed enough by his actions as President that they alerted senior government officials and ignited the impeachment process. Yet despite all this, a years-long inquiry led by Robert Mueller, and the third Presidential impeachment trial in American history, Donald Trump survived to run for presidency again. Why? Jeffrey Toobin's highly entertaining, definitive account of the Mueller investigation and the impeachment of the President takes readers behind the scenes of the epic legal and political struggle to call Trump to account for his misdeeds. Toobin recounts the mind-boggling twists and turns in the case - Trump's son met with a Russian operative promising Kremlin support; Trump paid a porn star $130,000 to hush up an affair; Rudy Giuliani and a pair of shady Ukrainian-American businessmen got the Justice Department to look at Russian-created conspiracy theories. Toobin shows how Trump's canny lawyers used Mueller's famous integrity against him, and how Trump's bullying and bluster cowed Republican legislators into ignoring the clear evidence of the impeachment hearings. Based on dozens of interviews with prosecutors in Mueller's office, Trump's legal team, Congressional investigators, White House staffers, and several of the key players, including some who are now in prison, True Crimes and Misdemeanours is a revelatory narrative that makes sense of the seemingly endless chaos of the Trump years. Filled with never-before-reported details of the high-stakes legal battles and political machinations, the book weaves a tale of a rogue President guilty of historic misconduct, and how he got away with it. ...Show more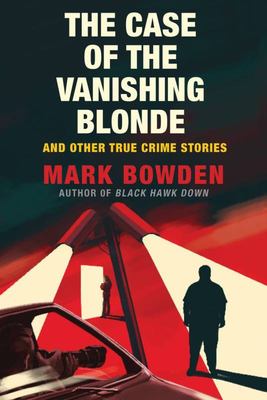 $30.00
AUD
Category: True Crime
From Mark Bowden, a 'master of narrative journalism' (New York Times), comes a true crime collection both deeply chilling and impossible to put down.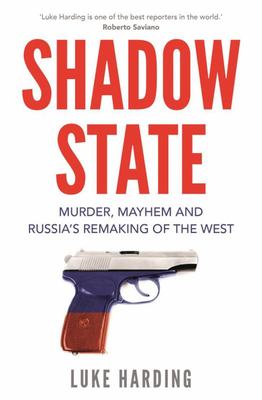 $30.00
AUD
Category: True Crime
From the #1 New York Times bestselling author and award-winning journalist comes Shadow State, a timely and shocking analysis which connects Putin, Trump, and Brexit with the dark web. Based on years of investigations, Luke Harding reveals how Russian spies helped to sway the 2016 US presidential electi ons in favour of Trump and backed the campaign which resulted in Brexit, and how they lied, deceived, and murdered to do so. From Salisbury to Helsinki, Washington to the Ukraine, the Kremlin has attempted to reshape politics in their own mould; the future of Western democracy is at stake as a result. ...Show more
$23.00
AUD
Category: True Crime
#1 NEW YORK TIMES BESTSELLER   A BEST BOOK OF THE YEAR: Washington Post - Maureen Corrigan, NPR - Paste - Seattle Times - Entertainment Weekly - Esquire - Slate - Buzzfeed - Jezebel - Philadelphia Inquirer - Publishers Weekly - Kirkus Reviews - Library Journal - Bustle - Mother Jones - Real Simple - Cri me Reads - Book Riot - Bookish - Amazon - Barnes and Noble -Hudson Booksellers New York Public Library - Chicago Public Library Winner of the Goodreads Choice Awards for Nonfiction - SCIBA Book Award Winner - Longlisted for the Carnegie Medal for Excellence The haunting true story of the elusive serial rapist turned murderer who terrorized California during the 70s and 80s, and of the gifted journalist who died tragically while investigating the case--which was solved in April 2018.   Introduction by Gillian Flynn - Afterword by Patton Oswalt "A brilliant genre-buster.... Propulsive, can't-stop-now reading." --Stephen King   For more than ten years, a mysterious and violent predator committed fifty sexual assaults in Northern California before moving south, where he perpetrated ten sadistic murders. Then he disappeared, eluding capture by multiple police forces and some of the best detectives in the area. Three decades later, Michelle McNamara, a true crime journalist who created the popular website TrueCrimeDiary.com, was determined to find the violent psychopath she called "the Golden State Killer." Michelle pored over police reports, interviewed victims, and embedded herself in the online communities that were as obsessed with the case as she was. I'll Be Gone in the Dark--the masterpiece McNamara was writing at the time of her sudden death--offers an atmospheric snapshot of a moment in American history and a chilling account of a criminal mastermind and the wreckage he left behind. It is also a portrait of a woman's obsession and her unflagging pursuit of the truth. Utterly original and compelling, it has been hailed as a modern true crime classic--one which fulfilled Michelle's dream: helping unmask the Golden State Killer. ...Show more
$35.00
AUD
Category: True Crime
Paul Verhoeven's ex-cop dad, John, spent years embroiled in some of the seediest, scariest intrigue and escapades imaginable. One day John offered Paul the chance of a lifetime- he'd spill his guts on tape. What unfolded in Loose Units was a goldmine of true-crime stories, showcasing John's dramatic exp erience of policing in Sydney in the 1980s and brilliantly twisted sense of humour. But what happened next in John's career was twice as weird. Electric Blue spans the final years of John's stint in the New South Wales police force, when he took up an offer to move into the grimy, analytical world of forensics. Paul unpicks his father's most terrible cases. There was the case of a rapist hiding in the walls of shower block, a body that was quite literally cooked, and the bizarre copycat suicides. But what's it actually like to have a heroic ex-cop as a Dad? Paul and John delve into their unique father-son relationship and how they ended up so different to each other. They figure out how to deal with the choices they've made ... or wish they'd made. And Paul's mum, Christine, reveals what it was like to be a pioneering female cop in the eighties when misogyny was rife in the force. Thrilling, fascinating and unexpectedly laugh-out-loud funny, Electric Blue is another high-octane adventure in policing, integrity and learning what family is really all about. ...Show more
$35.00
AUD
Category: True Crime
Boys with everything to live for ... A community betrayed ... The whistle-blower priest who paid the ultimate price Glen Walsh and Steven Alward were childhood friends in their tight-knit working-class community in Shortland, on the outskirts of Newcastle, New South Wales. Both proud altar boys at the local Catholic church, they went on to attend the city's Catholic boys' highs schools: Glen to Marist Brothers and Steven to St Pius X. Both did well: Steven became a journalist; Glen a priest. But when Glen discovered another priest was sexually abusing boys, he reported the offending to police, breaking Canon Law and his vows to the Catholic 'brotherhood' in the process. Just weeks before he was due to give evidence at a key trial against the highest cleric to ever be charged with covering up child abuse, Father Glen Walsh was dead. Two months later, his friend Steven also died, only weeks before he was to marry the love of his life. Ensuing investigations revealed that at least 60 men in the region had taken their own lives. Why? What had happened, and why were so many from the three Catholic high schools in the area? By six-time Walkley Award-winning investigative reporter Suzanne Smith, The Altar Boys is the powerful expose of widespread and organised clerical abuse of children in an Australian city, and how the cover-up in the Catholic Church in Australia extended from parish priests to every echelon of the organisation. Focusing on two childhood friends, their families and community, this gripping and explosive story is backed by secret documents, diary notes and witness accounts, and details a deliberate church strategy of using psychological warfare against witnesses in key trials involving paedophile priests. ...Show more
$19.00
AUD
Category: True Crime
A New York Times bestseller to be adapted into a film with Jennifer Lawrence to star. In 2014, Theranos founder and CEO Elizabeth Holmes was widely seen as the female Steve Jobs: a brilliant Stanford dropout whose startup 'unicorn' promised to revolutionize the medical industry with a machine that woul d make blood tests significantly faster and easier. Backed by investors such as Larry Ellison and Tim Draper, Theranos sold shares in a fundraising round that valued the company at $9 billion, putting Holmes's worth at an estimated $4.7 billion. There was just one problem: the technology didn't work. For years, Holmes had been misleading investors, FDA officials, and her own employees. When Carreyrou, working at the Wall Street Journal, got a tip from a former Theranos employee and started asking questions, both Carreyrou and the Journal were threatened with lawsuits. Undaunted, the newspaper ran the first of dozens of Theranos' articles in late 2015. By early 2017, the company's value was zero and Holmes faced potential legal action from the government and her investors. In Bad Blood John Carreyrou tells the story of Theranos, and encourages us to consider the possible repercussions of our blind faith in a small group of brilliant individuals.  ...Show more
$33.00
AUD
Category: True Crime
The gripping and revealing inside story of Australia's most notorious armed robbers.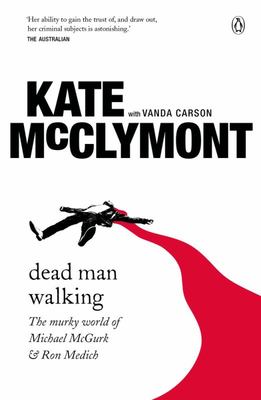 $23.00
AUD
Category: True Crime
We all know Sydney is full of corruption and crime, but none of us expected to read about a Sydney businessman being shot in the back of his head, in his driveway, in front of his nine-year-old son, in Cremorne. Nor that the order would come from a Point Piper millionaire. Kate McClymont is Australia's best-known investigative journalist. Kate and McGurk received intel that he was going to be 'hit'. Before the two could meet, McGurk was murdered. Kate and her family also received death threats and were moved to a hotel for a few days. This story involves bumbling criminals, turncoats, snitches, miniature korans, developers, wealthy people brought down, and devastated families. It unpacks the structures of our major cities and asks some big big questions. Multiple Walkley-winner Kate tells it with pace and character and her insider status. ...Show more
$23.00
AUD
Category: True Crime
The acclaimed author of AMERICAN DIRT reveals the devastating effects of a shocking tragedy in this landmark true crime book: the first ever to look intimately at the experiences of both the victims and their families. A RIP IN HEAVEN is Jeanine Cummins' story of a night in April, 1991, when her two co usins Julie and Robin Kerry, and her brother, Tom, were assaulted on the Old Chain of Rocks Bridge, which spans the Mississippi River just outside of St. Louis. When, after a harrowing ordeal, Tom managed to escape the attackers and flag down help, he thought the nightmare would soon be over. He couldn't have been more wrong. Tom, his sister Jeanine, and their entire family were just at the beginning of a horrific odyssey through the aftermath of a violent crime, a world of shocking betrayal, endless heartbreak, and utter disillusionment. It was a trial by fire from which no family member would emerge unscathed. ...Show more
$35.00
AUD
Category: True Crime
Serial killings, child abductions, organised crime hits and domestic murders. This is the memoir of a homicide detective. Here I am: tall and broad, shaved head, had my nose broken three times fighting. Black suit, white shirt, the big city homicide detective. I've led investigations into serial killing s, child abductions, organised crime hits and domestic murders. But beneath the suit, I've got an Om symbol in the shape of a Buddha tattooed on my right bicep. It balances the tattoo on my left ribs: Better to die on your feet than live on your knees. That's how I choose to live my life.As a cop, I got paid to catch killers and I learned what doing it can cost you. It cost me marriages and friendships. It cost me my reputation. They tell you not to let a case get personal, but I think it has to. Each one has taken a piece out of me and added a piece, until there's only pieces. I catch killers - it's what I do. It's who I am.Gary Jubelin was one of Australia's most celebrated homicide detective, leading investigations into the disappearance of William Tyrrell, the serial killing of three Aboriginal children in Bowraville and the brutal gangland murder of Terry Falconer. During his 34-year career, former Detective Chief Inspector Jubelin also ran the crime scene following the Lindt Cafe siege, investigated the death of Caroline Byrne and recovered the body of Matthew Leveson. In 2020, Jubelin was found guilty of illicitly recording conversations during the Tyrrell investigation. This is his story. ...Show more