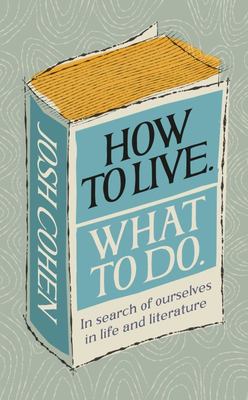 $35.00
AUD
Category: Self-Help
What can Alice in Wonderland teach us about childhood? Could reading Conversations with Friends guide us through first love? Does Esther Greenwood's glittering success and subsequent collapse in The Bell Jar help us understand ambition? And, finally, what can we learn about death from Tolstoy? Literatur e matters. Not only does it provide escapism and entertainment, but it also holds a mirror up to our lives to show us aspects of ourselves we may not have seen or understood. From jealousy to grief, fierce love to deep hatred, our inner lives become both stranger and more familiar when we explore them through fiction. Josh Cohen, a psychoanalyst and Professor of Modern Literary Theory, delves deep into the inner lives of the most memorable and vivid characters in literature. His analysis of figures such as Jay Gatsby and Mrs Dalloway offers insights into the greatest questions about the human experience, ones that we can all learn from. He walks us through the different stages of existence, from childhood to old age, showing that literature is much more than a refuge from the banality and rigour of everyday life - through the experiences of its characters, it can show us ways to be wiser, more open and more self-aware. ...Show more
$35.00
AUD
Category: Self-Help
In This One Wild and Precious Life, Sarah Wilson explores the central disorder of modern existence: disconnection from ourselves, disconnection from community, disconnection from the preciousness of life on this planet  This One Wild and Precious Life is a journey of the soul, a case for why we need to cast off our too-tight psychic apparel and step bravely into the uncertainty of 'giving a fuck', the whirlpool of finding purpose, and the perilousness of connecting fully, passionately and unequivocally to life again. Sarah's journey pivots from her own anxiety and feeling of disconnection, as she takes the reader on a three-year odyssey to reconnect with the life she feels we are losing via a series of hikes around the world. Throughout, she brings together science and spiritual understandings ('East meets West'), following in the footsteps of artists, poets and philosophers, to amplify the conversation that the world wants and needs to have right now. Elegantly written and uncannily prescient, this is the perfect book for this difficult era of climate carnage and COVID-19, that goes well beyond the data and the political toing and froing, a compelling argument for turning collective crises and shared malaise into rocket fuel for personal and social transformation. And a better world.   ...Show more
$30.00
AUD
Category: Self-Help
'I will be forever changed by Dr Eger's Story' Oprah This practical and inspirational guide to healing from the bestselling author of The Choice shows us how to release your self-limiting beliefs and embrace your potential. The prison is in your mind. The key is in your pocket. In the end, it's not wha t happens to us that matters most - it's what we choose to do with it. We all face suffering - sadness, loss, despair, fear, anxiety, failure. But we also have a choice; to give in and give up in the face of trauma or difficulties, or to live every moment as a gift. Celebrated therapist and Holocaust survivor, Dr Edith Eger, provides a hands-on guide that gently encourages us to change the imprisoning thoughts and destructive behaviours that may be holding us back. Accompanied by stories from Eger's own life and the lives of her patients her empowering lessons help you to see your darkest moments as your greatest teachers and find freedom through the strength that lies within. ...Show more
$25.00
AUD
Category: Self-Help
A modern classic for a new generation looking for environmentally friendly, thrifty, tried and true solutions for tackling everyday household tasks.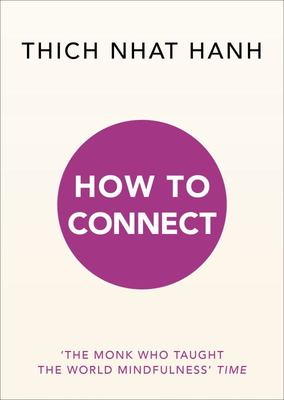 $13.00
AUD
Category: Self-Help
'The monk who taught the world mindfulness' Time One breath, one step is all we need to feel at home and comfortable in the here and now In this enlightening series world-renowned spiritual leader Thich Nhat Hanh shares the essential foundations of mindful practise and mediation. From unlocking the c onnection to our inner self, forging deeper and more meaningful bonds with those around us to discovering a true sense of oneness with our natural world, this is the essential guide to help you master the art of connection. ...Show more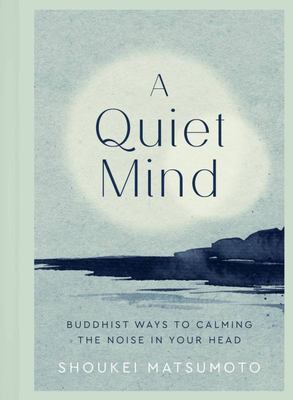 $30.00
AUD
Category: Self-Help
Offering powerful insights, simple tips and helpful advice, A Quiet Mind is the key to achieving ease, finding balance and calm in a chaotic world.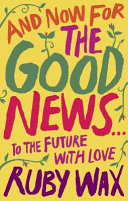 $33.00
AUD
Category: Self-Help
When was the last time that reading the news made you feel good? Dear Reader, I know what you're thinking, is it some kind of macabre joke? Has she been in a coma? How can Ruby Wax write a book about good news when the world is facing the worst disaster since the Plague? Let me explain. I began writing in 2018, back when the world's worries were somewhat different. Climate change, greedy bankers, exam results, crap politicians, mental health: these are still HUGE ISSUES, but even the ancient soothsayers reading pig entrails couldn't have predicted this. This is my new mission: to share the green shoots of hope peeping through the soil of civilization. Literacy is at an all-time high, world-hunger is likely to be eradicated this century, technological improvements are saving lives ­- just to scratch the surface. I've talked to everyone from leaders to scientists to tech geniuses. I've done the research and practiced what I preach. And my conclusion? Behind the clouds, the sun still shines. So here's to the shoots - may they become a blueprint for how the world can shift for the good. Hopefully we'll learn from them. Love, Ruby ...Show more
$30.00
AUD
Category: Self-Help
Discover why learning is good for us and how to develop a 'Beginner's Mindset'. For many of us, the last time we learned a new skill was during childhood. We live in an age which reveres expertise but looks down on the beginner. Upon entering adulthood and middle age, we begin to shy away from trying n ew things, instead preferring to stay nestled firmly in our comfort zones.Beginners asks the question: why are children the only ones allowed to experience the inherent fun of facing daily challenges? And could we benefit from embracing new skills, even if we're initially hopeless? Bestselling author Tom Vanderbilt sets out to find the answer, tasking himself with acquiring several new skills under the tutelage of professionals, including drawing, juggling, surfing and much more. Witty and often surprisingly profound, Beginners is an uplifting exploration of the science of brain plasticity and how we can learn how to learn anew. ...Show more
$17.00
AUD
Category: Self-Help
This new edition of the bestselling classic offers sensitive and practical advice on how to deal with the grieving process, from coping with the funeral to managing anniversaries and special dates. Suitable for both the bereaved and their support team, it explains what to expect emotionally, psychologic ally and practically from the first day through the first year, as well as outlining the physical and emotional reactions to grief, why men and women react differently, how children deal with grief, and some of the long-term consequences of bereavement. New chapters include complicated grief, memorialisation, talking to children about traumatic death, and compassionate ways to talk to the bereaved. Whether you have been bereaved, or are supporting somone who is grieving, this self-help book will prove invaluable, and show you how to survive or help others survive the most challenging experience a human being can have: the loss of a loved one. ...Show more
The Space Between
by Michelle Andrews; Zara McDonald
$33.00
AUD
Category: Self-Help
There's this weird gap in life that's fuelled by cheap tacos and even cheaper tequila – also known as our twenties. It's a specific limbo of being suspended between being a teenager and a Proper Adult, and though it's wildly confusing, often lonely, sometimes embarrassing and frequently daunting, there' s also a whole lot of magic to be found in the chaos. It's a time when we're finding our own voices, making up our own minds, cementing our relationships and starting to fulfil our big ambitions (or simply just working out what they are). Michelle Andrews and Zara McDonald, creators of the award-winning pop culture podcast Shameless, are two of the many twentysomething women trying to make sense of it all. They definitely don't have all the answers but they know that mapping out our place in the world is a little bit easier when we do it together. Brimming with wit and unflinching honesty, here are their stories and personal puzzles about life as twentysomethings: from heartbreak and mental health challenges to overcoming career setbacks and letting go of fear. (Not forgetting the deeper meaning behind the state of their fridges and why it's so damn good to ghost out of a friend's party.) Join Zara and Michelle as they navigate their journeys between the women they are now and who they want to be. You just might find tiny pieces of yourself in the space between the first page and the last. ...Show more
$33.00
AUD
Category: Self-Help
Many of us experience feelings of being stuck in the wrong life and disconnected from our true selves. Australian mindfulness expert and bestselling author Kate James has coached thousands of clients in similar situations. Now, in Change Your Thinking to Change Your Life, Kate introduces us to a range o f techniques, based on her knowledge of mindfulness, positive psychology, ACT, creativity and neuropsychology, that will help us clarify our goals, realise our purpose and connect more fully with the wonder of life. Change Your Thinking to Change Your Life will help you to:- get to know yourself well- overcome the thoughts and beliefs that inhibit inner peace and limit you in your life choices- find your way to your version of a fulfilling life. Change Your Thinking to Change Your Life is the perfect companion for negotiating transformation in an unsettled age. Praise for Kate James 'A collection of invaluable insights, practical tools and life-enhancing advice.' David Michie, author of Hurry Up and Meditate ...Show more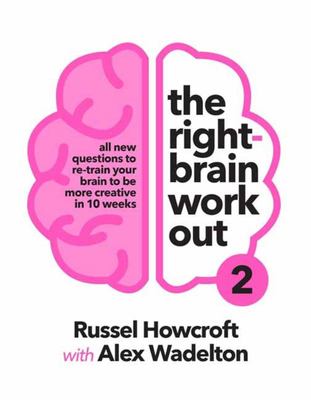 $20.00
AUD
Category: Self-Help
Are you out of ideas? Feel your creativity drying up? Is brain fog taking over your life? Give your right brain a workout with the experts. In just ten weeks, you can reignite your imagination and tap into the creative potential inside you. Following on from the highly successful Right-brain Workout Vol 1, here are seventy more questions posed by some of Australia's most innovative individuals - creatives from the world of comedy, film, literature, art, photography and advertising - designed to help you to think outside the box to unleash your inner genius. You wanted more, and Russel Howcroft and Alex Wadelton have delivered.       ...Show more