$33.00
AUD
Category: Sci Fi/Fantasy
The Doors of Eden is an extraordinary feat of the imagination and a page-turning adventure. Adrian Tchaikovsky, Arthur C. Clarke Award-winning author, has excelled himself with this breathtaking novel. They thought we were safe. They were wrong. Four years ago, two girls went looking for monsters on Bod min Moor. Only one came back. Lee thought she'd lost Mal, but now she's miraculously returned. But what happened that day on the moors? And where has she been all this time? Mal's reappearance hasn't gone unnoticed by MI5 officers either, and Lee isn't the only one with questions. Julian Sabreur is investigating an attack on top physicist Kay Amal Khan. This leads Julian to clash with agents of an unknown power - and they may or may not be human. His only clue is grainy footage, showing a woman who supposedly died on Bodmin Moor. Dr Khan's research was theoretical; then she found cracks between our world and parallel Earths. Now these cracks are widening, revealing extraordinary creatures. And as the doors crash open, anything could come through. 'Inventive, funny and engrossing, this book lingers long after you close it' - Tade Thompson, Arthur C. Clarke Award-winning author of Rosewater Adrian Tchaikovsky is the author of Children of Time, Children of Ruin and many other novels, novellas and short stories. Children of Time won the Arthur C. Clarke award in its 30th anniversary year. ...Show more
$33.00
AUD
Category: Sci Fi/Fantasy
The highly anticipated sequel to the beloved worldwide bestseller Ready Player One, the near-future adventure that inspired the blockbuster Steven Spielberg film.   AN UNEXPECTED QUEST. TWO WORLDS AT STAKE. ARE YOU READY?   Days after winning OASIS founder James Halliday's contest, Wade Watts makes a di scovery that changes everything.   Hidden within Halliday's vaults, waiting for his heir to find, lies a technological advancement that will once again change the world and make the OASIS a thousand times more wondrous--and addictive--than even Wade dreamed possible.   With it comes a new riddle, and a new quest--a last Easter egg from Halliday, hinting at a mysterious prize.   And an unexpected, impossibly powerful, and dangerous new rival awaits, one who'll kill millions to get what he wants.   Wade's life and the future of the OASIS are again at stake, but this time the fate of humanity also hangs in the balance.   Lovingly nostalgic and wildly original as only Ernest Cline could conceive it, Ready Player Two takes us on another imaginative, fun, action-packed adventure through his beloved virtual universe, and jolts us thrillingly into the future once again. ...Show more
$33.00
AUD
Category: Sci Fi/Fantasy
To Sleep in a Sea of Stars is a brand new epic novel from New York Times bestselling author Christopher Paolini. Exploring new worlds is all Kira Navarez ever dreamed of doing. But now she has found her nightmare.  On a distant planet ripe for a colony, she has discovered a relic previously unseen by hu man eyes.   It will transform her entirely and forever.   Humanity will face annihilation.   She is alone. We are not.   There is no going back.   ...Show more
$23.00
AUD
Category: Sci Fi/Fantasy | Series: Foundation Ser.
WINNER OF THE HUGO AWARD FOR BEST ALL-TIME SERIES The Foundation series is Isaac Asimov's iconic masterpiece. Unfolding against the backdrop of a crumbling Galactic Empire, the story of Hari Seldon's two Foundations is a lasting testament to an extraordinary imagination, one whose unprecedented scale s haped science fiction as we know it today. Long after Earth was forgotten, a peaceful and unified galaxy took shape, an Empire governed from the majestic city-planet of Trantor. The system worked, and grew, for countless generations. Everyone believed it would work forever. Everyone except Hari Seldon. As the great scienctific thinker of his age Seldon could not be ignored. Reluctantly, the Commission of Public Safety agreed to finance the Seldon Plan.The coming disaster was predicted by Seldon's advances in psychohistory, the mathematics of very large human numbers, and it could not be averted. The Empire was doomed. Soon Trantor would lie in ruins. Chaos would overtake humanity. But the Seldon Plan was a long term strategy to minimize the worst of what was to come. Two Foundations were set up at opposite ends of the galaxy. Of the Second nothing can be told. It guards the secrets of psychohisotry. FOUNDATION is the story of the First Foundation, on the remote planet of Terminus, from which those secrets were withheld. ...Show more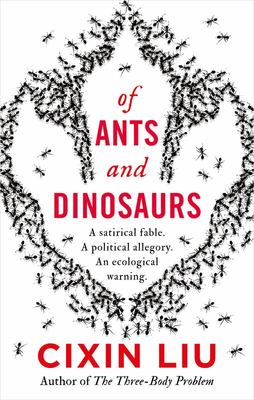 $33.00
AUD
Category: Sci Fi/Fantasy
In a sunlit clearing in central Gondwana, on an otherwise ordinary day in the late Cretaceous, the seeds of Earth's first and greatest civilization were sown in the grisly aftermath of a Tyrannosaurus' lunch. Throughout the universe, intelligence is a rare and fragile commodity - a fleeting glimmer in the long night of cosmic history. That Earth should harbour not just one but two intelligent species at the same time, defies the odds. That these species, so unalike - and yet so complementary - should forge an alliance that kindled a civilizationdefies logic. But time is endless and everythingcomes to pass eventually... The alliance between ants and dinosaurs, was of course, based on dentistry. Yet from such humble beginnings came writing, mathematics, computers, fusion, antimatter and even space travel - a veritable Age of Wonder! But such magnificent industry comes at a price - a price paid first by Earth's biosphere, and then by all those dependent on it. And yet the Dinosaurs refused to heed the Ants' warning of impending ecological collapse, leaving the Ant Federation facing a single dilemma: destroy the dinosaurs, destroy a civilization... or perish alongside them? ...Show more
$20.00
AUD
Category: Sci Fi/Fantasy
Longlisted for the Bailey's Prize 2015, The New York Times Bestseller 2014, National Book Awards Finalist 2015, PEN/Faulkner Award Finalist. What was lost in the collapse: almost everything, almost everyone, but there is still such beauty. One snowy night in Toronto famous actor Arthur Leander dies on s tage whilst performing the role of a lifetime. That same evening a deadly virus touches down in North America. The world will never be the same again. Twenty years later Kirsten, an actress in the Travelling Symphony, performs Shakespeare in the settlements that have grown up since the collapse. But then her newly hopeful world is threatened. If civilization was lost, what would you preserve? And how far would you go to protect it? 'BEST NOVEL. The big one . . . One of the 2014 books that I did read stands above all the others:Station Eleven, by Emily St. John Mandel . . . beautifully written, and wonderfully elegiac, a book that I will long remember, and return to.' George R.R. Martin, author of Game of Thrones'Emily St. John Mandel's Station Eleven is that rare find that feels familiar and extraordinary at the same time. This is truly something special' Erin Morgenstern, author of The Night Circus ...Show more
$20.00
AUD
Category: Sci Fi/Fantasy | Series: The\Three-Body Problem Ser.
1967: Ye Wenjie witnesses Red Guards beat her father to death during China's Cultural Revolution. This singular event will shape not only the rest of her life but also the future of mankind. Four decades later, Beijing police ask nanotech engineer Wang Miao to infiltrate a secretive cabal of scientists after a spate of inexplicable suicides. Wang's investigation will lead him to a mysterious online game and immerse him in a virtual world ruled by the intractable and unpredictable interaction of its three suns. This is the Three-Body Problem and it is the key to everything: the key to the scientists' deaths, the key to a conspiracy that spans light-years and the key to the extinction-level threat humanity now faces. 'Cixin's trilogy is SF in the grand style, a galaxy-spanning, ideas-rich narrative of invasion and war' Guardian. 'Wildly imaginative, really interesting ... The scope of it was immense' Barack Obama, 44th President of the United States. ...Show more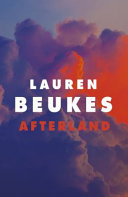 $33.00
AUD
Category: Sci Fi/Fantasy
Children of Men meets The Handmaid's Tale in this "bowstring-taut, visceral, and incredibly timely" thriller about how far a mother will go to protect her son from a hostile world transformed by the absence of men (Cory Doctorow). Most of the men are dead. Three years after the pandemic known as The Ma nfall, governments still hold and life continues -- but a world run by women isn't always a better place. Twelve-year-old Miles is one of the last boys alive, and his mother, Cole, will protect him at all costs. On the run after a horrific act of violence-and pursued by Cole's own ruthless sister, Billie -- all Cole wants is to raise her kid somewhere he won't be preyed on as a reproductive resource or a sex object or a stand-in son. Someplace like home. To get there, Cole and Miles must journey across a changed America in disguise as mother and daughter. From a military base in Seattle to a luxury bunker, from an anarchist commune in Salt Lake City to a roaming cult that's all too ready to see Miles as the answer to their prayers, the two race to stay ahead at every step . . . even as Billie and her sinister crew draw closer. A sharply feminist, high-stakes thriller from award-winning author Lauren Beukes, Afterland brilliantly blends psychological suspense, American noir, and science fiction into an adventure all its own -- and perfect for our times. ...Show more
$23.00
AUD
Category: Sci Fi/Fantasy | Series: DUNE
Before The Matrix, before Star Wars, before Ender's Game and Neuromancer, there was Dune: winner of the prestigious Hugo and Nebula awards, and widely considered one of the greatest science fiction novels ever written. Melange, or 'spice', is the most valuable - and rarest - element in the universe; a drug that does everything from increasing a person's life-span to making intersteller travel possible. And it can only be found on a single planet: the inhospitable desert world Arrakis. Whoever controls Arrakis controls the spice. And whoever controls the spice controls the universe. When the Emperor transfers stewardship of Arrakis from the noble House Harkonnen to House Atreides, the Harkonnens fight back, murdering Duke Leto Atreides. Paul, his son, and Lady Jessica, his concubine, flee into the desert. On the point of death, they are rescued by a band for Fremen, the native people of Arrakis, who control Arrakis' second great resource: the giant worms that burrow beneath the burning desert sands. In order to avenge his father and retake Arrakis from the Harkonnens, Paul must earn the trust of the Fremen and lead a tiny army against the innumerable forces aligned against them. And his journey will change the universe. ...Show more
$20.00
AUD
Category: Sci Fi/Fantasy | Series: The\Children of Time Novels Ser.
'Children of Time is a joy from start to finish. Entertaining, smart, surprising and unexpectedly human.' - Patrick NessWinner of the 30th anniversary Arthur C. Clarke Award for Best NovelAdrian Tchaikovksy's critically acclaimed, stand-alone novel Children of Time, is the epic story of humanity's battl e for survival on a terraformed planet.Who will inherit this new Earth?The last remnants of the human race left a dying Earth, desperate to find a new home among the stars. Following in the footsteps of their ancestors, they discover the greatest treasure of the past age - a world terraformed and prepared for human life.But all is not right in this new Eden. In the long years since the planet was abandoned, the work of its architects has borne disastrous fruit. The planet is not waiting for them, pristine and unoccupied. New masters have turned it from a refuge into mankind's worst nightmare.Now two civilizations are on a collision course, both testing the boundaries of what they will do to survive. As the fate of humanity hangs in the balance, who are the true heirs of this new Earth? ...Show more
$20.00
AUD
Category: Sci Fi/Fantasy | Series: The\Three-Body Problem Ser.
1967: Ye Wenjie witnesses Red Guards beat her father to death during China's Cultural Revolution. This singular event will shape not only the rest of her life but also the future of mankind. Four decades later, Beijing police ask nanotech engineer Wang Miao to infiltrate a secretive cabal of scientists after a spate of inexplicable suicides. Wang's investigation will lead him to a mysterious online game and immerse him in a virtual world ruled by the intractable and unpredictable interaction of its three suns. This is the Three-Body Problem and it is the key to everything: the key to the scientists' deaths, the key to a conspiracy that spans light-years and the key to the extinction-level threat humanity now faces. 'Cixin's trilogy is SF in the grand style, a galaxy-spanning, ideas-rich narrative of invasion and war' Guardian. 'Wildly imaginative, really interesting ... The scope of it was immense' Barack Obama, 44th President of the United States. ...Show more
$33.00
AUD
Category: Sci Fi/Fantasy
In the start of an all-new series, the bestselling author of Uprooted and Spinning Silver introduces you to a dangerous school for the magically gifted where failure means certain death - until one girl begins to rewrite its rules. Enter a school of magic unlike any you have ever encountered. There are no teachers, no holidays, friendships are purely strategic, and the odds of survival are never equal. Once you're inside, there are only two ways out- you graduate or you die. El Higgins is uniquely prepared for the school's many dangers. She may be without allies, but she possesses a dark power strong enough to level mountains and wipe out untold millions - never mind easily destroy the countless monsters that prowl the school. Except, she might accidentally kill all the other students, too. So El is trying her hardest not to use it... that is, unless she has no other choice. Wry, witty, endlessly inventive, and mordantly funny - yet with a true depth and fierce justice at its heart - this enchanting novel reminds us that there are far more important things than mere survival. A dark, smart, delicious tale, set to redefine everything you think you know about schools for magic.  ...Show more