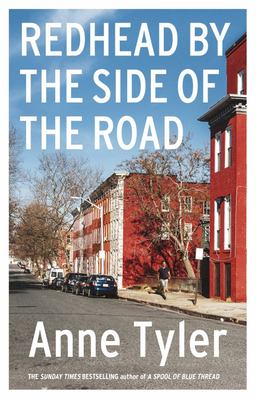 $30.00
AUD
Category: Fiction
From the bestselling author of A Spool of Blue Thread - an offbeat love story about mis-steps, second chances and the elusive art of human connection. Micah Mortimer isn't the most polished person you'll ever meet. His numerous sisters and in-laws regard him oddly but very fondly, but he has his ways an d means of navigating the world. He measures out his days running errands for work - his TECH HERMIT sign cheerily displayed on the roof of his car - maintaining an impeccable cleaning regime and going for runs (7-15, every morning). He is content with the steady balance of his life. But then the order of things starts to tilt. His woman friend Cassia (he refuses to call anyone in her late thirties a 'girlfriend') tells him she's facing eviction because of a cat. And when a teenager shows up at Micah's door claiming to be his son, Micah is confronted with another surprise he seems poorly equipped to handle. Redhead by the Side of the Road is an intimate look into the heart and mind of a man who sometimes finds those around him just out of reach - and a love story about the differences that make us all unique. ...Show more
$30.00
AUD
Category: Fiction
Alix Chamberlain is a woman who gets what she wants and has made a living showing other women how to do the same. So she is shocked when her young black babysitter, Emira Tucker, is accused by a security guard of kidnapping the Chamberlains' toddler at the supermarket one night. A small crowd gathers, a bystander films everything, and Emira is furious and humiliated. Alix resolves to make it right. But Emira herself is aimless, broke and wary of Alix's desire to help. When the video of Emira unearths someone from Alix's past, both women find themselves on a crash course that will upend everything they think they know about themselves, and each other. With empathy and piercing social commentary, Such a Fun Age explores the awkwardness of transactional relationships, what it means to make someone 'family', the complicated reality of being a grown-up and the consequences of doing the right thing for the wrong reason.   ...Show more
$45.00
AUD
Category: Fiction | Series: The Wolf Hall Trilogy
The long-awaited sequel to Wolf Hall and Bring Up The Bodies; the stunning conclusion to Hilary Mantel's Man Booker Prize-winning Thomas Cromwell trilogy. 'If you cannot speak truth at a beheading, when can you speak it?'. England, May 1536. Anne Boleyn is dead, decapitated in the space of a heartbeat by a hired French executioner. As her remains are bundled into oblivion, Thomas Cromwell breakfasts with the victors. The blacksmith's son from Putney emerges from the spring's bloodbath to continue his climb to power and wealth, while his formidable master, Henry VIII, settles to short-lived happiness with his third queen, before Jane dies giving birth to the male heir he most craves. Cromwell is a man with only his wits to rely on; he has no great family to back him, no private army. Despite rebellion at home, traitors plotting abroad and the threat of invasion testing Henry's regime to breaking point, Cromwell's robust imagination sees a new country in the mirror of the future. But can a nation, or a person, shed the past like a skin? Do the dead continually unbury themselves? What will you do, the Spanish ambassador asks Cromwell, when the king turns on you, as sooner or later he turns on everyone close to him? With The Mirror & the Light, Hilary Mantel brings to a triumphant close the trilogy she began with Wolf Hall and Bring Up The Bodies. She traces the final years of Thomas Cromwell, the boy from nowhere who climbs to the heights of power, offering a defining portrait of predator and prey, of a ferocious contest between present and past, between royal will and a common man's vision: of a modern nation making itself through conflict, passion and courage.     ...Show more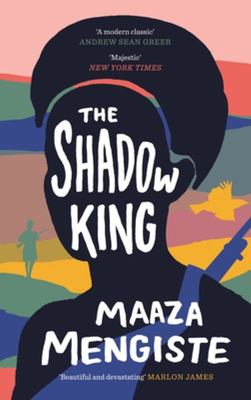 $30.00
AUD
Category: Fiction
A beautifully written and utterly captivating novel about female strength and the power of belief, set during Mussolini's 1935 invasion of Ethiopia, The Shadow King casts a light on the women soldiers who were written out of history.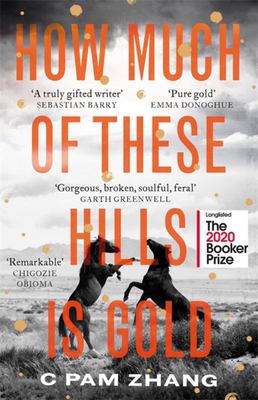 $33.00
AUD
Category: Fiction
'A truly gifted writer' Sebastian Barry 'Pure gold' Emma Donoghue 'Remarkable. It will haunt readers' Chigozie Obioma WHAT MAKES A HOME A HOME? TELL ME A STORY I CAN DREAM ON . . . Ba dies in the night, Ma is already gone. Lucy and Sam, twelve and eleven, are suddenly alone and on the run. With their fa ther's body on their backs, they roam an unforgiving landscape dotted with giant buffalo bones and tiger paw prints, searching for a place to give him a proper burial. How Much of These Hills is Gold is a sweeping adventure tale, an unforgettable sibling story and a remarkable novel about a family bound and divided by its memories. 'Dazzling' Daisy Johnson 'This book is a wonder' Garth Greenwell 'Ferocious, dark and gleaming' Lauren Groff   ...Show more
$33.00
AUD
Category: Fiction
It is 1981. Glasgow is dying and good families must grift to survive. Agnes Bain has always expected more from life. She dreams of greater things: a house with its own front door and a life bought and paid for outright (like her perfect, but false, teeth). But Agnes is abandoned by her philandering husb and, and soon she and her three children find themselves trapped in a decimated mining town. As she descends deeper into drink, the children try their best to save her, yet one by one they must abandon her to save themselves. It is her son Shuggie who holds out hope the longest.Shuggie is different. Fastidious and fussy, he shares his mother's sense of snobbish propriety. The miners' children pick on him and adults condemn him as no' right. But Shuggie believes that if he tries his hardest, he can be normal like the other boys and help his mother escape this hopeless place. Douglas Stuart's Shuggie Bain lays bare the ruthlessness of poverty, the limits of love, and the hollowness of pride. A counterpart to the privileged Thatcher-era London of Alan Hollinghurst's The Line of Beauty, it also recalls the work of Édouard Louis, Frank McCourt, and Hanya Yanagihara, it is a blistering debut by a brilliant novelist with a powerful and important story to tell. ...Show more
$30.00
AUD
Category: Australian
Damien Cave: (New York Times bureau chief in Sydney & friend of Bookoccino) "This debut from a former Queensland judge's associate breaks the silence around sexual assault and all the ways Australia's court system tries to silence victims. If you're wondering why Australia's #metoo movement hasn't gained more momentum, this memoir will add some clarity."   A well-established legal doctrine that a defendant must 'take their victim as they find them'. If a single punch kills someone because of their thin skull, that victim's weakness cannot mitigate the seriousness of the crime. But what if it also works the other way? What if a defendant on trial for sexual crimes has to accept his 'victim' as she comes: a strong, determined accuser who knows the legal system, who will not back down until justice is done? Bri Lee began her first day of work at the Queensland District Court as a bright-eyed judge's associate. Two years later she was back as the complainant in her own case. This is the story of Bri's journey through the Australian legal system; first as the daughter of a policeman, then as a law student, and finally as a judge's associate in both metropolitan and regional Queensland-where justice can look very different, especially for women. The injustice Bri witnessed, mourned and raged over every day finally forced her to confront her own personal history, one she'd vowed never to tell. And this is how, after years of struggle, she found herself on the other side of the courtroom, telling her story. Bri Lee has written a fierce and eloquent memoir that addresses both her own reckoning with the past as well as with the stories around her, to speak the truth with wit, empathy and unflinching courage. Eggshell Skull is a haunting appraisal of modern Australia from a new and essential voice.  ...Show more
$30.00
AUD
Category: Fiction
When Stella's father, Leon, disappears in September 2001, the police knock at her door. She baulks at their questions, not sure how to answer. 'What if I just write it down for you.' One summer, a long time ago, Stella sat watching her father cry while the sky clouded over. He had tried to make amends: for his failures, for forgetting to buy the doll she once hoped for, for the terrible things he had done. The first time Stella sensed that something was wrong was on her ninth birthday. There was an accident, and when she opened her eyes there was the tang of blood in her mouth. Leon was beside her. But not quite there. In the winter, when her father finally came home from hospital, he looked different. Looked at her differently. Now he was missing, and Stella held the key to his discovery. But did he want to be found? And after all that has passed, could Stella bring herself to help him? Stella's whole life has been stained by her father's very struggle to exist. Would this be her inheritance too? Could she choose the steady minutes of an ordinary day? Or would she follow the path of a man out of time? A masterful and deeply moving novel about inheritance and self-destruction, and of how the memories we carry and the blood we share discolour our view of the world ... and ourselves. ...Show more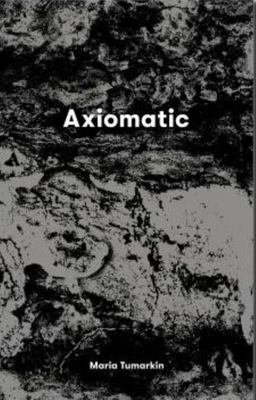 $35.00
AUD
Category: Essays
This boundary-shifting fusion of thinking, storytelling, and meditation takes as its starting point five axioms: * 'Give Me a Child Before the Age of 7 and I'll Give You the (Wo)Man' * 'History Repeats Itself...' * 'Those Who Forget the Past are Condemned to Repeat It' * 'You Can't Enter The Same River Twice' * 'Time Heals All Wounds'. These beliefs -- or intuitions -- about the role the past plays in our present are often evoked as if they are timeless and self-evident truths. It is precisely because they are neither, yet still we are persuaded by them, that they tell us a great deal about the forces that shape our culture and the way we live. The past shapes the present -- they teach us this in schools and universities. But the past cannot be visited like an ageing relative; the past doesn't live in little zoo enclosures. Half the time, the past is nothing less than the beating heart of the present. So, how to speak of the searing, unpindownable power that the past -- ours, our family's, our culture's -- wields now? ...Show more
$29.95
AUD
Category: Fiction
Winner of the Miles Franklin Award 2019! A dark and funny new novel from the multi-award-winning author of Mullumbimby. Too much lip, her old problem from way back. And the older she got, the harder it seemed to get to swallow her opinions. The avalanche of bullshit in the world would drown her if she let it; the least she could do was raise her voice in anger. Wise-cracking Kerry Salter has spent a lifetime avoiding two things - her hometown and prison. But now her Pop is dying and she's an inch away from the lockup, so she heads south on a stolen Harley. Kerry plans to spend twenty-four hours, tops, over the border. She quickly discovers, though, that Bundjalung country has a funny way of grabbing on to people. Old family wounds open as the Salters fight to stop the development of their beloved river. And the unexpected arrival on the scene of a good-looking dugai fella intent on loving her up only adds more trouble - but then trouble is Kerry's middle name. Gritty and darkly hilarious, Too Much Lip offers redemption and forgiveness where none seems possible.   ...Show more
$30.00
AUD
Category: Fiction
WINNER OF THE 2019 PM'S FICTION PRIZE The art historian Noah Glass, having just returned from a trip to Sicily, is discovered floating face down in the swimming pool at his Sydney apartment block. His adult children, Martin and Evie, must come to terms with the shock of their father''s death. But a scu lpture has gone missing from a museum in Palermo, and Noah is a suspect. The police are investigating. None of it makes any sense. Martin sets off to Palermo in search of answers about his father''s activities, while Evie moves into Noah''s apartment, waiting to learn where her life might take her. Retracing their father''s steps in their own way, neither of his children can see the path ahead. Gail Jones''s mesmerising new novel tells a story about parents and children, and explores the overlapping patterns that life makes. The Death of Noah Glassis about love and art, about grief and happiness, about memory and the mystery of time. The author of seven novels and two collections of stories, Gail Jonesis one of Australia''s most celebrated writers. Her work has been translated into twelve languages, awarded several prizes in Australia. Internationally her fiction has been longlisted for the Man Booker Prize and the Orange Prize and shortlisted for the IMPAC Award and the Prix Femina Étranger. She lives in Glebe, NSW. ''Told masterfully from the perspective of three finely drawn characters, The Death of Noah Glasscombines an enjoyable escapade involving art theft, mafia conspiracy, romance and a suspicious death with a literary exploration of grief, identity and the power of the past to damage present lives. Fans of Jones will not be disappointed, and new readers should find much to recommend it.'' Books+Publishing ''Jones is one of our greatest writers--for her enormous wisdom and insight as well as the shimmering intensity of her descriptive language.'' West Australian ''In all of Gail Jones''s writing, words bump up against images from art and cinema--visual keys to convey what narrative may not.'' Saturday Paper ''The Death of Noah Glassis among (Jones''s) finest work and I expect it will be among this year''s outstanding novels.'' Australian ''The plot is one of Jones''s most straightforward, but as always it is the links and echoes, the patterns that she sees in life and the way such patterns are represented and become part of our internal landscape that inform and fascinate, and make her work so rewarding.'' Adelaide Advertiser ''The Death of Noah Glassis a superb novel full of sadness and mystery. It further confirms Gail Jones''s reputation as one of our great writers.'' Readings ''...Swooningly lyrical, carrying the reader along in the wake of its beauty.'' Australian Book Review ''This polished, pensive novel that swirls so much about, tantalising with implications amid the patterned intricacy of linked scenes, returning symbols and motifs. It''s a book that needs to be read closely...The Death of Noah Glassis engaging. It''s a book about ways of seeing and about the gaps that persist between vision and understanding. And in the end this novel--which is dedicated to the memory of Jones''s father--is also about patrimony as the pattern and measure that fathers leave behind them.'' Saturday Paper ''Beautifully lit...Jones'' writing demands that the read slow down in order to enjoy every word. Martin is an artist, but then again so is the author, and she too notices hue, texture and nuance.'' Big Issue ''This is a novel dominated by rich and vivid descriptions of personal interiors and public exteriors, of thought processes and intense associations wrought by the places Martin and Evie find themselves as they uncover truths.'' Herald Sun ''In poetic prose that calls for slower reading to fully appreciate its metaphoric meaning, the narrative, as the mystery is untangled, explores the effects of grief and loss and the theme of time. You could re-read this book for the pleasure and stimulation of the language alone.'' Good Reading ''Jones displays a formidable, eclectic knowledge that she distributes among her characters...an intellectually strenuous entertainment concerned with the nature and loss of senses, of filial obligations and their cost, of the vertiginous role of chance. Jones has challenged herself - and her readers - in another rich and accomplished work.'' Sydney Morning Herald ''Jones writes with perception on the emotional chaos wrought by grief, and how difficult it can be to operate within relationships when there is so much that will remain unknown.'' Otago Daily Times   ...Show more
$18.00
AUD
Category: Picture Books | Series: Pig the Pug
He's back! But this time Pig, the world's greediest Pug, is telling great big lies. Won't he ever learn?! Another laugh-out-loud book from the best-selling creator of Pig the Pug.