$65.00
AUD
Category: Political
In the stirring, highly anticipated first volume of his presidential memoirs, Barack Obama tells the story of his improbable odyssey from young man searching for his identity to leader of the free world, describing in strikingly personal detail both his political education and the landmark moments of th e first term of his historic presidency - a time of dramatic transformation and turmoil.  ...Show more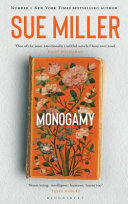 $30.00
AUD
Category: Fiction
'One of the most emotionally truthful novels I have ever read' DAISY BUCHANAN Annie is not the first love of Graham's life but she is, he thinks, his last and greatest. Very recently, he has faltered; but he means to put it right. Here they are in marriage, in late middle age, in comfort. Mismatched, a nd yet so well matched- the bookseller with his appetite, his conviviality, his bigness; the photographer with her delicacy, her astuteness, her reserve. The children are offstage, grown up and scattered on either coast; Graham's first wife, Frieda, is peaceably in their lives, but not between them. Then the unthinkable happens. Now Annie stumbles in the dark- did she know all there was to know about the man who loved her? If no marriage is without its small indiscretions, how great does a betrayal have to be to be to break it? A novel about marriage, family, secrets and love, Monogamy confirms Sue Miller's place among the greatest writers at work in America today.       ...Show more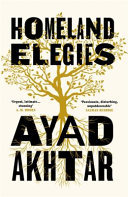 $33.00
AUD
Category: Fiction | Series: Planet Omar Ser.
'Passionate, disturbing, unputdownable' Salman Rushdie 'Urgent, intimate... does nothing short of laying bare the broken heart of our American dream turned reality TV nightmare' A.M. Homes An American son and his immigrant father search for belonging and reconciliation in the age of Trump. A deeply pers onal novel of identity and belonging in a nation coming apart at the seams, HOMELAND ELEGIES blends fact and fiction to tell an epic story of belonging and dispossession in the world that 9/11 made. Part family drama, part satire, part picaresque, at its heart it is the story of a father and son, and the country they call home. Ranging from the heartland towns of America to palatial suites in Davos to guerrilla lookouts in the mountains of Afghanistan, Akhtar forges a narrative voice that is original as it is exuberantly entertaining. This is a world in which debt has ruined countless lives and the gods of finance rule, where immigrants live in fear and the unhealed wounds of 9/11 continue to wreak havoc. HOMELAND ELEGIES is a novel written in love and anger, which spares no one, least of all the author himself. ...Show more
Jack
by Marilynne Robinson
$30.00
AUD
Category: Fiction
Revisiting her beloved characters, Jack joins Gilead, winner of the Pulitzer; Home, winner of the Women's Prize for Fiction and Lila, which won the National Book Critics Circle Award. This is the compassionate and heart-breaking story of the beloved and wayward son, Jack Boughton. 'Grace and intellige nce ...[her work] defines universal truths about what it means to be human' - President Obama Marilynne Robinson, winner of the Pulitzer Prize and the American National Humanities Medal, returns to the world of Gilead with Jack, the final in one of the great works of contemporary American fiction. Jack tells the story of John Ames Boughton, the beloved and grieved-over prodigal son of a Presbyterian minister in Gilead, Iowa, a drunkard and a ne'er-do-well. In segregated St. Louis sometime after World War II, Jack falls in love with Della Miles, an African-American high school teacher, also a preacher's child, with a discriminating mind, a generous spirit, and an independent will. Their fraught, beautiful story is one of Robinson's greatest achievements. ...Show more
Luster
by Raven Leilani
$33.00
AUD
Category: Fiction
Meet Edie. Edie is not okay. She's messing up in her dead-end admin job in her all white office, is sleeping with all the wrong men, and has failed at the only thing that meant anything to her, painting. No one seems to care that she doesn't really know what she's doing with her life beyond looking for her next hook-up. And then she meets Eric, a white, middle-aged archivist with a suburban family, including a wife who has sort-of-agreed to an open marriage and an adopted black daughter who doesn't have a single person in her life who can show her how to do her hair. As if navigating the constantly shifting landscape of sexual and racial politics as a young, black woman wasn't already hard enough, with nowhere else left to go, Edie finds herself falling headfirst into Eric's home and family. Razor sharp. provocatively page-turning and surprisingly tender, Luster is a painfully funny coming-of-age story told by a fresh new voice. ...Show more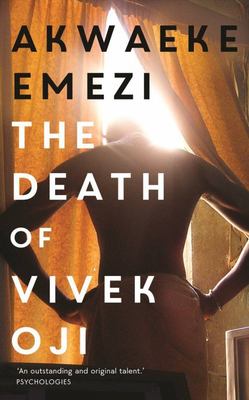 $30.00
AUD
Category: Fiction
They burned down the market on the day Vivek Oji died. One afternoon, a mother opens her front door to find the length of her son's body stretched out on the veranda, swaddled in akwete material, his head on her welcome mat. The Death of Vivek Oji transports us to the day of Vivek's birth, the day his grandmother Ahunna died. It is the story of an over protective mother and a distant father, and the heart-wrenching tale of one family's struggle to understand their child, just as Vivek learns to recognize himself. Teeming with unforgettable characters whose lives have been shaped by Vivek's gentle and enigmatic spirit, it shares with us a Nigerian childhood that challenges expectations. This novel, and its celebration of the innocence and optimism of youth will touch all those who embrace it. ...Show more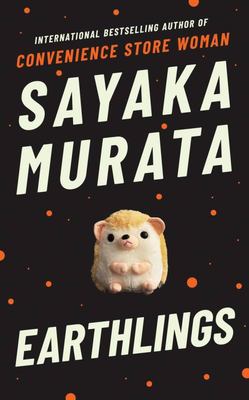 $30.00
AUD
Category: Fiction
Mind blowing, dark and wild, the new novel from Sayaka Murata - author of bestseller Convenience Store Woman - asks: how far would you go just to be yourself? Natsuki isn't like the other girls. She has a wand and a transformation mirror. She might be a witch, or an alien from another planet. Together w ith her cousin Yuu, Natsuki spends her summers in the wild mountains of Nagano, dreaming of other worlds. When a terrible sequence of events threatens to part the two children forever, they make a promise: survive, no matter what. Now Natsuki is grown. She lives a quiet life with her asexual husband, surviving as best she can by pretending to be normal. But the demands of Natsuki's family are increasing, her friends wonder why she's still not pregnant, and dark shadows from Natsuki's childhood are pursuing her. Fleeing the suburbs for the mountains of her childhood, Natsuki prepares herself with a reunion with Yuu. Will he still remember their promise? And will he help her keep it? ...Show more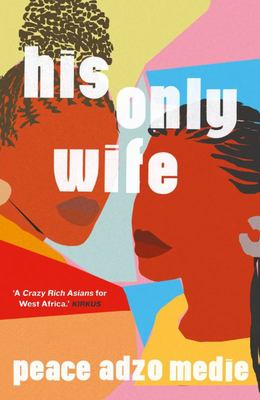 $30.00
AUD
Category: Fiction
'Elikem married me in absentia; he did not come to our wedding' Afi Tekple is a young seamstress living in a small town in Ghana with her widowed mother. Even Afi doesn't believe her future holds much excitement. Until one day she is offered a life-changing opportunity - a proposal of marriage from the wealthy family of Elikem Ganyo, a man she barely knows. Marriage could be the key to the life she's always wanted, but when she meets Eli, she realises her fairy-tale ending might not be so straightforward. Elikem is not quite the catch he first seemed, and his affections are otherwise engaged. As she balances the often conflicting roles of wife, daughter, niece and sister-in-law, Afi starts to question whether she has made the right choice. Bursting with warmth and humour, His Only Wife is a witty, smart and moving comedy-of-manners about the search for independence, and the rules that might have to be broken along the way. ...Show more
$45.00
AUD
Category: Fiction | Series: The Wolf Hall Trilogy
The long-awaited sequel to Wolf Hall and Bring Up The Bodies; the stunning conclusion to Hilary Mantel's Man Booker Prize-winning Thomas Cromwell trilogy. 'If you cannot speak truth at a beheading, when can you speak it?'. England, May 1536. Anne Boleyn is dead, decapitated in the space of a heartbeat by a hired French executioner. As her remains are bundled into oblivion, Thomas Cromwell breakfasts with the victors. The blacksmith's son from Putney emerges from the spring's bloodbath to continue his climb to power and wealth, while his formidable master, Henry VIII, settles to short-lived happiness with his third queen, before Jane dies giving birth to the male heir he most craves. Cromwell is a man with only his wits to rely on; he has no great family to back him, no private army. Despite rebellion at home, traitors plotting abroad and the threat of invasion testing Henry's regime to breaking point, Cromwell's robust imagination sees a new country in the mirror of the future. But can a nation, or a person, shed the past like a skin? Do the dead continually unbury themselves? What will you do, the Spanish ambassador asks Cromwell, when the king turns on you, as sooner or later he turns on everyone close to him? With The Mirror & the Light, Hilary Mantel brings to a triumphant close the trilogy she began with Wolf Hall and Bring Up The Bodies. She traces the final years of Thomas Cromwell, the boy from nowhere who climbs to the heights of power, offering a defining portrait of predator and prey, of a ferocious contest between present and past, between royal will and a common man's vision: of a modern nation making itself through conflict, passion and courage.     ...Show more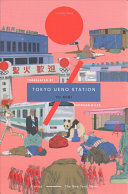 $30.00
AUD
Category: Fiction | Series: G - Reference, Information and Interdisciplinary Subjects Ser.
A surreal, devastating story of a homeless ghost who haunts one of Tokyo's busiest train stations. Kazu is dead. Born in Fukushima in 1933, the same year as the Japanese Emperor, his life is tied by a series of coincidences to the Imperial family and has been shaped at every turn by modern Japanese hist ory. But his life story is also marked by bad luck, and now, in death, he is unable to rest, doomed to haunt the park near Ueno Station in Tokyo. Kazu's life in the city began and ended in that park; he arrived there to work as a laborer in the preparations for the 1964 Tokyo Olympics and ended his days living in the vast homeless village in the park, traumatized by the destruction of the 2011 tsunami and shattered by the announcement of the 2020 Olympics. Through Kazu's eyes, we see daily life in Tokyo buzz around him and learn the intimate details of his personal story, how loss and society's inequalities and constrictions spiraled towards this ghostly fate, with moments of beauty and grace just out of reach. A powerful masterwork from one of Japan's most brilliant outsider writers, Tokyo Ueno Station is a book for our times and a look into a marginalized existence in a shiny global megapolis. ...Show more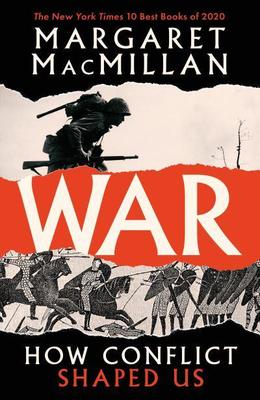 $40.00
AUD
Category: War
How the human history of conflict has transformed the world we live in - for good and evil. The time since the Second World War has been seen by some as the longest uninterrupted period of harmony in human history: the 'long peace', as Stephen Pinker called it. But despite this, there has been a milita ry conflict ongoing every year since 1945. The same can be said for every century of recorded history. Is war, therefore, an essential part of being human?  In War, Professor Margaret MacMillan explores the deep links between society and war and the questions they raise. We learn when war began - whether among early homo sapiens or later, as we began to organise ourselves into tribes and settle in communities. We see the ways in which war reflects changing societies and how war has brought change - for better and worse.  Economies, science, technology, medicine, culture: all are instrumental in war and have been shaped by it - without conflict it we might not have had penicillin, female emancipation, radar or rockets. Throughout history, writers, artists, film-makers, playwrights, and composers have been inspired by war - whether to condemn, exalt or simply puzzle about it. If we are never to be rid of war, how should we think about it and what does that mean for peace? ...Show more
$60.00
AUD
Category: Political
Les Payne, the renowned Pulitzer Prize-winning investigative journalist, embarked in 1990 on a nearly thirty-year-long quest to interview anyone he could find who had actually known Malcolm X--all living siblings of the Malcolm Little family, classmates, street friends, cellmates, Nation of Islam figure s, FBI moles and cops, and political leaders around the world. His goal was ambitious: to transform what would become over a hundred hours of interviews into an unprecedented portrait of Malcolm X, one that would separate fact from fiction. The result is this historic biography that conjures a never-before-seen world of its protagonist, a work whose title is inspired by a phrase Malcolm X used when he saw his Hartford followers stir with purpose, as if the dead were truly arising, to overcome the obstacles of racism. Setting Malcolm's life not only within the Nation of Islam but against the larger backdrop of American history, the book traces the life of one of the twentieth century's most politically relevant figures "from street criminal to devoted moralist and revolutionary." In tracing Malcolm X's life from his Nebraska birth in 1925 to his Harlem assassination in 1965, Payne provides searing vignettes culled from Malcolm's Depression-era youth, describing the influence of his Garveyite parents: his father, Earl, a circuit-riding preacher who was run over by a street car in Lansing, Michigan, in 1929, and his mother, Louise, who continued to instill black pride in her children after Earl's death. Filling each chapter with resonant drama, Payne follows Malcolm's exploits as a petty criminal in Boston and Harlem in the 1930s and early 1940s to his religious awakening and conversion to the Nation of Islam in a Massachusetts penitentiary. With a biographer's unwavering determination, Payne corrects the historical record and delivers extraordinary revelations--from the unmasking of the mysterious NOI founder "Fard Muhammad," who preceded Elijah Muhammad; to a hair-rising scene, conveyed in cinematic detail, of Malcolm and Minister Jeremiah X Shabazz's 1961 clandestine meeting with the KKK; to a minute-by-minute account of Malcolm X's murder at the Audubon Ballroom. Introduced by Payne's daughter and primary researcher, Tamara Payne, who, following her father's death, heroically completed the biography, The Dead Are Arising is a penetrating and riveting work that affirms the centrality of Malcolm X to the African American freedom struggle. ...Show more