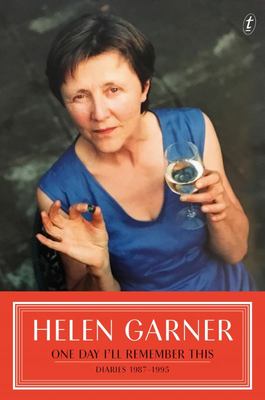 $30.00
AUD
Category: Literary
Helen Garner's second volume of diaries charts a tumultuous stage in her life. Beginning in 1987, as she embarks on an affair that she knows will be all-consuming, and ending in 1995 with the publication of The First Stone and the bombshell that followed it, Garner reveals the inner life of a woman in l ove and a great writer at work. With devastating honesty, she grapples with what it means for her sense of self to be so entwined with another--how to survive as an artist in a partnership that is both thrilling and uncompromising. And through it all we see the elevating, and grounding, power of work.   ...Show more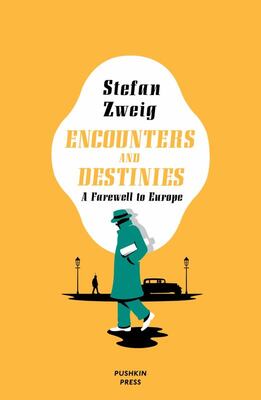 $28.00
AUD
Category: Literary
A new collection of essays by Stefan Zweig: tributes to the great artists and thinkers of the Europe of his day Stefan Zweig was one of the twentieth century's greatest authors and a tireless champion of freedom, tolerance and friendship across borders. Encounters and Destinies collects his most impassi oned and moving tributes to his many illustrious friends and peers: literary, philosophical and artistic luminaries from across the Old Europe that Zweig loved so much, and which he grieved to see so cruelly destroyed by two world wars. Including pieces on Rainer Maria Rilke, Marcel Proust, Sigmund Freud, Maxim Gorky and Arturo Toscanini, this essential collection is also Zweig's tribute to the ideal of friendship: an ideal he clung to as the world he knew was torn apart. ...Show more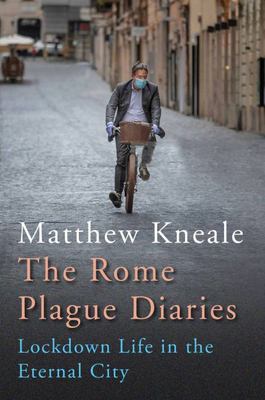 $30.00
AUD
Category: Literary
A warm and affectionate portrait of a city and a people under lockdown during the Covid-19 crisis, from the award-winning and Sunday Times bestselling author of Rome: A History in Seven Sackings.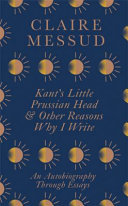 $30.00
AUD
Category: Literary
Arranged in three parts, Kant's Little Prussian Head and Other Reasons Why I Write opens with Claire's most personal essays - reflections on a childhood divided between cultures, and between dueling models of womanhood. It is here, in these early years, that we see the seeds of Messud's inquiry into the precarious nature of girlhood, the role narrative plays in giving shape to a life and the power of language. As the book progresses, we then see how these questions translate into Messud's rich body of criticism. In sections on literature and visual arts, Claire opens up the 'radical strangeness' of childhood in Kazuo Ishiguro's NEVER LET ME GO; the search for the self in Saul Friedlander; the fragility and danger of girlhood captured by Sally Mann; and the search for justice in Valeria Luiselli's THE LOST CHILDREN ARCHIVE.   But it is the idea of the relationship between form and meaning to which this collection returns again and again. It is 'the tension between form and freedom - the paradox that fierce constraint, or restraint, [that] can allow for the greatest liberty'. As she writes, in a time 'in which our ideals appear shattered and abandoned', it is in the return to language and to stories that 'we return to the essentials that make us human. It is to find the past and the present restored, and with them, the possibility of the future'. ...Show more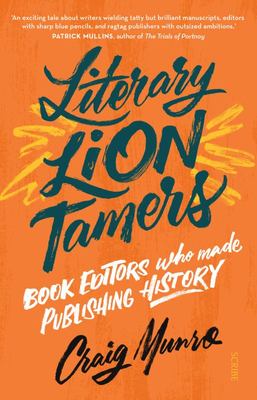 $30.00
AUD
Category: Literary
'Writers, their friends, enemies, editors, and publishers began to materialise out of the library's archive boxes, and I found myself setting off in search of these elusive, eccentric, and often quarrelsome characters.' In this unique and entertaining blend of memoir, biography, and literary detective w ork, highly respected former fiction editor Craig Munro recreates the lives and careers of Australia's most renowned literary editors and authors, spanning a century from the 1890s to the 1990s. Famous figures featured in this book include A.G. Stephens, who helped turn foundry worker Joseph Furphy's thousand-page handwritten manuscript into the enduring classic Such Is Life; P.R. Stephensen, who tangled with the irascible Xavier Herbert, working closely with the novelist to revise his unwieldy masterpiece Capricornia; Beatrice Davis, who cut Herbert's later novel Soldiers' Women in half, and whose lively literary soirees were the talk of Sydney; and award-winning fiction editor Rosanne Fitzgibbon, who was known as a friend and champion to her authors, including the prodigiously talented young novelist Gillian Mears. Throughout it all, in beguiling and elegant style, Craig Munro weaves his own reminiscences of a life in publishing while tracking down some of Australian literature's most fascinating and little-known stories. Literary Lion Tamers is a delight for anyone interested in the wild outer edges of the book world. ...Show more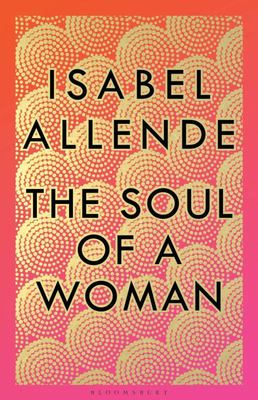 $23.00
AUD
Category: Literary
The wise, warm, defiant new book from literary legend Isabel Allende a meditation on power, feminism and what it means to be a woman. 'When I say that I was a feminist in kindergarten, I am not exaggerating.' As a child, Isabel Allende watched her mother, abandoned by her husband, provide for her three small children. As a young woman coming of age in the late 1960s, she rode the first wave of feminism. She has seen what has been accomplished by the movement in the course of her lifetime. And over the course of three marriages, she has learned how to grow as a woman while having a partner, when to step away, and the rewards of embracing one's sexuality. So what do women want? To be safe, to be valued, to live in peace, to have their own resources, to be connected, to have control over their bodies and lives, and above all, to be loved. On all these fronts, there is much work to be done, and this book, Allende hopes, will 'light the torch of our daughters and granddaughters with mine. They will have to live for us, as we lived for our mothers, and carry on with the work still left to be finished.'   ...Show more
$50.00
AUD
Category: Literary | Series: Leonard Cohen, Untold Stories Ser.
The extraordinary life of one of the world's greatest music and literary icons, in the words of those who knew him best. Poet, novelist, singer-songwriter, artist, prophet, icon--there has never been a figure like Leonard Cohen. He was a true giant in contemporary western culture, entertaining and insp iring people everywhere with his work. From his groundbreaking and bestselling novels, The Favourite Game and Beautiful Losers, to timeless songs such as "Suzanne," "Dance Me to the End of Love," and "Hallelujah," Cohen is a cherished artist. His death in 2016 was felt around the world by the many fans and followers who would miss his warmth, humour, intellect, and piercing insights. Leonard Cohen, Untold Stories chronicles the full breadth of his extraordinary life. The first of three volumes--The Early Years--follows him from his boyhood in Montreal to university, and his burgeoning literary career to the world of music, culminating with his first international tour in 1970. Through the voices of those who knew him best--family and friends, colleagues and contemporaries, rivals, business partners, and his many lovers--the book probes deeply into both Cohen's public and private life. It also paints a portrait of an era, the social, cultural, and political revolutions that shook the 1960s. In this revealing and entertaining first volume, bestselling author and biographer Michael Posner draws on hundreds of interviews to reach beyond the Cohen of myth and reveal the unique, complex, and compelling figure of the real man. ...Show more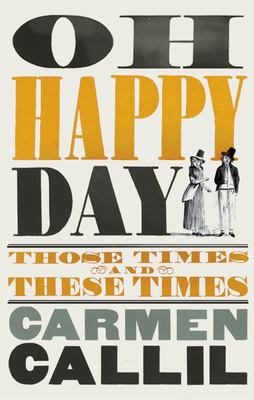 $33.00
AUD
Category: Literary
Carmen Callil explores her roots in a book that is a miracle of research and whose writing is fuelled by righteous anger - a story of Empire, migration and the poverty and injustice of nineteenth-century England In this remarkable book, Carmen Callil discovers the story of her British ancestors, beginn ing with her great-great-grandmother Sary Lacey, born illegitimate in 1808, an impoverished stocking frame worker in Leicestershire. Through detailed research, we follow Sary from slum to tenement and from pregnancy to pregnancy. We also meet George Conquest, a canal worker and the father of one of Sary's children. George was sentenced - for stealing a piece of hemp - to seven years' transportation to Australia, where he faced the extraordinary brutality of convict life. Meanwhile, Mary Ann Brooks and her father John, a silversmith, travel across the seas from Lincolnshire to escape the Workhouse and life as a skivvy. But for George, as for so many destitute and disenfranchised British people like him, Australia turned out to be his Happy Day. He survived, prospered and eventually returned to England, where he met Sary again, after nearly thirty years. He brought her out to Australia, and they were never parted again. Carmen Callil not only reclaims from obscurity the lives of these ordinary men and women who were sent to Australia as convicts or domestic servants, but also draws telling parallels for our own times. Oh Happy Day is a moving story of poverty, social injustice, Empire and migration. ...Show more
$65.00
AUD
Category: Literary
The highly anticipated new biography of Sylvia Plath that focuses on her remarkable literary and intellectual achievements, while restoring the woman behind the long-held myths about her life and art. With a wealth of never-before-accessed materials--including unpublished letters and manuscripts; court, police, and psychiatric records; and new interviewsmHeather Clark brings to life the brilliant daughter of Wellesley, Massachusetts. Sylvia Plath had poetic ambition from a very young age and was an accomplished, published writer of poems and stories even before she became a star English student at Smith College in the early 1950s. Determined not to read Plath's work as if her every act, from childhood on, was a harbinger of her tragic fate, Clark here evokes a culture in transition, in the shadow of the atom bomb and the Holocaust, as she explores Plath's world: her early relationships and determination not to become a conventional woman and wife; her conflicted ties to her well-meaning, widowed mother; her troubles at the hands of an unenlightened mental-health industry; her Cambridge years and thunderclap meeting with Ted Hughes, a marriage of true minds that would change the course of poetry in English; and much more. Clark's clear-eyed sympathy for Hughes, his lover Assia Wevill, and the other demonized players in the arena of Plath's suicide promotes a deeper understanding of her final days, with their outpouring of first-rate poems. Along with illuminating readings of the poems themselves, Clark's meticulous, compassionate research brings us closer than ever to the spirited woman and visionary artist who blazed a trail that still lights the way for women poets the world over. ...Show more
$28.00
AUD
Category: Literary
A sharp, witty biography that explores how Machiavelli's thought is key to understanding the political crisis of his time - and that of our own. We turn to Machiavelli at every tumultuous period in history - he is the one who knows how to philsophise in dark times. In fact, since his death in 1527, we h ave never stopped reading him, always to pull ourselves out of a torpor. But what do we really know about this man? Is there more to his work than that term for political evil, Machiavellianism? It was Machiavelli's luck to be disappointed by every statesman he encountered - that was why he had to create his paper Prince. Today, the question that remains is not why he wrote, but for whom - for princes or for those who want to resist them? What is the art of governing? Is it to take power, or to keep it? In this timely book, Patrick Boucheron undoes many of our assumptions about Machiavelli, showing how his rich, complex thought is key to understanding his time, and may be crucial to interrogating our own. ...Show more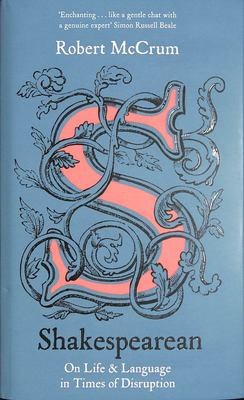 $35.00
AUD
Category: Literary
Why do we return to Shakespeare time and again?When Robert McCrum began his recovery from a life-changing stroke, described in My Year Off, he discovered that the only words that made sense to him were snatches of Shakespeare. Unable to travel or move as he used to, McCrum found the First Folio became h is 'book of life', an endless source of inspiration through which he could embark on 'journeys of the mind', and see a reflection of our own disrupted times.An acclaimed writer and journalist, McCrum has spent the last twenty-five years immersed in Shakespeare's work, on stage and on the page. During this prolonged exploration, Shakespeare's poetry and plays, so vivid and contemporary, have become his guide and consolation. In Shakespearean he asks: why is it that we always return to Shakespeare, particularly in times of acute crisis and dislocation? What is the key to his hold on our imagination? And why do the collected works of an Elizabethan writer continue to speak to us as if they were written yesterday?Shakespearean is a rich, brilliant and superbly drawn portrait of an extraordinary artist, one of the greatest writers who ever lived. Through an enthralling narrative, ranging widely in time and space, McCrum seeks to understand Shakespeare within his historical context while also exploring the secrets of literary inspiration, and examining the nature of creativity itself. Witty and insightful, he makes a passionate and deeply personal case that Shakespeare's words and ideas are not just enduring in their relevance - they are nothing less than the eternal key to our shared humanity. ...Show more
$60.00
AUD
Category: Literary
A perfect match of writer and subject: one of our most brilliant biographers takes on one of our greatest living playwrights--with his cooperation and access to a trove of hitherto unseen material. Tom Stoppard is a towering and beloved literary figure. Known for his dizzying narrative inventiveness an d intense attention to language, he deftly deploys art, science, history, politics, and philosophy in works that span a remarkable spectrum of literary genres: theater, radio, film, TV, journalism, and fiction. His most acclaimed creations--Rosencrantz and Guildenstern Are Dead, The Real Thing, Arcadia, The Coast of Utopia, Shakespeare in Love--remain as fresh and moving today as when they dazzled their first audiences. Stoppard's life, too, is fascinating: born in Czechoslovakia, he escaped the Nazis with his mother and spent his early years in Singapore and India before arriving in England at age eight. Skipping university, he embarked on a brilliant career, becoming close friends over the years with an astonishing array of writers, actors, directors, musicians, and political figures, from Peter O'Toole, Harold Pinter, and Stephen Spielberg to Mick Jagger and Vaclav Havel. Having long described himself as a "bounced Czech," Stoppard was surprised to learn late in life of his Jewish family and the relatives he lost to the Holocaust, secrets his mother had kept from him. Hermione Lee's in-depth analysis seamlessly weaves Stoppard's life and work together into a vivid, insightful, and always riveting portrait of a remarkable man. ...Show more