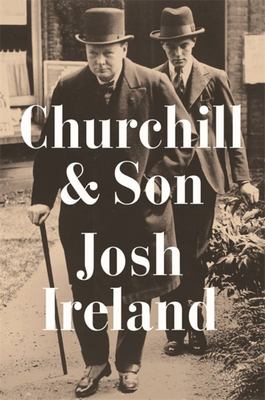 $35.00
AUD
Category: Historical
The intimate, untold story of Winston Churchill's enduring yet volatile bond with his only son, Randolph "Fascinating... well-researched and well-written."--Andrew Roberts  "Beautifully written... A triumph." - Damien Lewis  "Fascinating, acute and touching."--Simon Sebag Montefiore We think we know Winston Churchill: the bulldog grimace, the ever-present cigar, the wit and wisdom that led Great Britain through the Second World War. Yet away from the House of Commons and the Cabinet War Rooms, Churchill was a loving family man who doted on his children, none more so than Randolph, his only boy and Winston's anointed heir to the Churchill legacy. Randolph may have been born in his father's shadow, but his father, who had been neglected by his own parents, was determined to see him go far. For decades, throughout Winston's climb to greatness, father and son were inseparable--dining with Britain's elite, gossiping and swilling Champagne at high society parties, holidaying on the French Riviera, touring Prohibition-era America. Captivated by Winston's power, bravery, and charisma, Randolph worshipped his father, and Winston obsessed over his son's future. But their love was complex and combustible, complicated by money, class, and privilege, shaded with ambition, outsize expectations, resentments, and failures. Deeply researched and magnificently written, Churchill & Son is a revealing and surprising portrait of one of history's most celebrated figures. ...Show more
$33.00
AUD
Category: Historical
Built in 1927, New York's Barbizon Hotel was first intended as a home for the 'Modern Woman' seeking a career in the arts. It became the place to stay for ambitious, independent women, who were lured by the promise of fame and good fortune. Sylvia Plath fictionalized her time there in The Bell Jar, and over the years, its 688 tiny pink 'highly feminine boudoirs' also housed Joan Crawford, Grace Kelly (notorious for sneaking in men), Joan Didion, Candice Bergen, Charlie's Angel Jaclyn Smith, Ali McGraw, Cybil Shepherd, Elaine Stritch, Liza Minnelli, Eudora Welty, The Cosby Show's Phylicia Rashad, and writers Mona Simpson and Ann Beattie, among many others. Mademoiselle boarded its summer interns there - perfectly turned-out young women, who would never be spotted hatless - as did Katherine Gibbs Secretarial School its students - in their white-gloves and kitten heels - and the Ford Modelling Agency its young models. Not everyone who passed through the Barbizon's doors was destined for greatness - for some it was a story of dashed hopes and expectations - but from the Jazz Age New Women of the 1920s, to the Liberated Women of the 1960s, until 1981 when the first men checked in, The Barbizon was a place where women could stand up and be counted. The Barbizon is a colourful, glamorous portrait of the lives of these young women, who came to New York looking for something more. It's a story of pushing the boundaries, of women's emancipation and of the generations of brilliant women who passed through its halls. ...Show more
$33.00
AUD
Category: Historical
'Outrageously scandalous, soaked in sex and money, aristocracy, adventure and grandeur... Catherine Ostler, accomplished storyteller, is the perfect writer to restore the Duchess Countess to life.' Simon Sebag Montefiore 'Fascinating. Magnificient. Sensitively told.' Hallie Rubenfold  When the glamorous  Elizabeth Chudleigh, Duchess of Kingston, Countess of Bristol, went on trial at Westminster Hall for bigamy in April 1776, the story drew more attention in society than the American War of Independence. A clandestine, candlelit wedding to the young heir to an earldom, a second marriage to a Duke, a lust for diamonds and an electrifying appearance at a masquerade ball in a diaphanous dress: no wonder the trial was a sensation. However, Elizabeth refused to submit to public humiliation and retire quietly. Rather than backing gracefully out of the limelight, she embarked on a Grand Tour of Europe, being welcomed by the Pope and Catherine the Great among others. As maid of honour to Augusta, Princess of Wales, Elizabeth led her life in the inner circle of the Hanoverian court and her exploits delighted and scandalised the press and the people. She made headlines, illustrations and gossip columns. Writers were intrigued by her ­- Thackeray drew on Elizabeth as inspiration for his calculating, alluring Becky Sharp. But her behaviour, often depicted as attention-seeking and manipulative, hid a more complex tale as Elizabeth fought to overcome personal tragedy and loss. Now, in this brilliantly told and evocative biography, Catherine Ostler takes a fresh look at Elizabeth's story and seeks to understand and reappraise a woman who refused to be defined by society's expectations of her. A woman who was by turns, brave, loving and generous but also reckless, greedy and insecure; a woman totally unwilling to accept the female status of underdog or to hand over all the power, the glory and the adventures of life to men.               ...Show more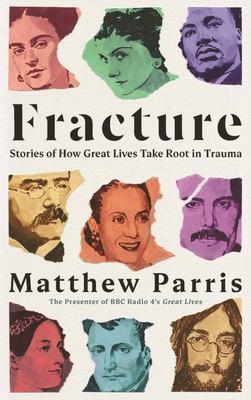 $35.00
AUD
Category: Historical
Matthew Parris, presenter of Great Lives on BBC Radio 4, explores the surprising connection between trauma and greatness through vivid case histories. Ada Lovelace. Frederick Douglass. Vladimir Lenin. Marie Curie. Frieda Kahlo. Carl Jung. Tupac Shakur. All geniuses who changed the world in ways that sti ll influence our lives today. And all men and women who experienced, in childhood, trauma so severe that it should have broken them completely.While presenting Great Lives on Radio 4, Matthew Parris noticed a trend in the lives of the exceptional people the programme covered: many of them had been marked by extreme trauma and deprivation. They seemed to have succeeded not only in spite of their backgrounds, but perhaps even because of them. As Matthew Parris brings each individual's story to life in this original and compelling study, it becomes clear that we must rethink the origins of success, as well as the legacy of trauma. ...Show more
$50.00
AUD
Category: Historical
A beautiful and updated edition of this collection of the world's greatest diarists on its twentieth anniversary.
$50.00
AUD
Category: Historical
The epic story of the Boer War and Harry 'Breaker' Morant: drover, horseman, bush poet - murderer or hero? Most Australians have heard of the Boer War of 1899 to 1902 and of Harry 'Breaker' Morant, a figure who rivals Ned Kelly as an archetypal Australian folk hero. Born in England and emigrating to Qu eensland in 1883 in his early twenties, Morant was a charming but reckless man who established a reputation as a rider, polo player and writer. He submitted ballads to The Bulletin that were published under the name 'The Breaker' and counted Banjo Paterson as a friend. When appeals were made for horsemen to serve in the war in South Africa, Morant joined up, first with the South Australian Mounted Rifles and then with a South African irregular unit, the Bushveldt Carbineers. In September 1901 Morant and two other Australians, Lieutenants Peter Handcock and George Witton, were arrested for the murder of Boer prisoners. Morant and Handcock were court-martialled and executed in February 1902 as the Boer War was in its closing stages, but the debate over their convictions continues to this day. Does Breaker Morant deserve his iconic status? Who was Harry Morant? What events and passions led him to a conflict that was essentially an Imperial war, played out on a distant continent under a foreign flag? Was he a scapegoat for British war crimes or a criminal himself? With his trademark brilliant command of story, Peter FitzSimons unravels the many myths and fictions that surround the life of Harry Morant. The truths FitzSimons uncovers about 'The Breaker' and the part he played in the Boer War are astonishing - and, in the hands of this master storyteller, make compelling reading.           ...Show more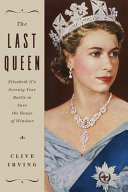 $50.00
AUD
Category: Historical
A timely and revelatory new biography of Queen Elizabeth (and her family) exploring how the Windsors have evolved and thrived, as the modern world has changed around them. Clive Irving's stunning new narrative biography The Last Queen probes the question of the British monarchy's longevity. In 2021, th e Queen Elizabeth II finally appears to be at ease in the modern world, helped by the new generation of Windsors. But through Irving's unique insight there emerges a more fragile institution, whose extraordinarily dutiful matriarch has managed to persevere with dignity, yet in doing so made a Faustian pact with the media. The Last Queen is not a conventional biography--and the book is therefore not limited by the traditions of that genre. Instead, it follows Elizabeth and her family's struggle to survive in the face of unprecedented changes in our attitudes towards the royal family, with the critical eye of an investigative reporter who is present and involved on a highly personal level. ...Show more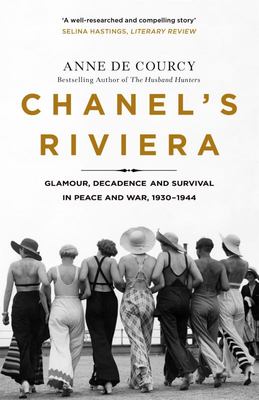 $25.00
AUD
Category: Historical
Far from worrying about the onset of war, in the spring of 1938 the burning question on the French Riviera was whether one should curtsey to the Duchess of Windsor. Few of those who had settled there thought much about what was going on in the rest of Europe. It was a golden, glamorous life, far removed from politics or conflict. Featuring a sparkling cast of artists, writers and historical figures including Winston Churchill, Daisy Fellowes, Salvador Dalí, the Duke and Duchess of Windsor, Eileen Gray and Edith Wharton, with the enigmatic Coco Chanel at its heart, CHANEL'S RIVIERA is a captivating account of a period that saw some of the deepest extremes of luxury and terror in the whole of the twentieth century. From Chanel's first summer at her Roquebrune villa La Pausa (in the later years with her German lover) amid the glamour of the pre-war parties and casinos in Antibes, Nice and Cannes to the horrors of evacuation and the displacement of thousands of families during the Second World War, CHANEL'S RIVIERA explores the fascinating world of the Cote d'Azur elite in the 1930s and 1940s. Enriched with much original research, it is social history that brings the experiences of both rich and poor, protected and persecuted, to vivid life. ...Show more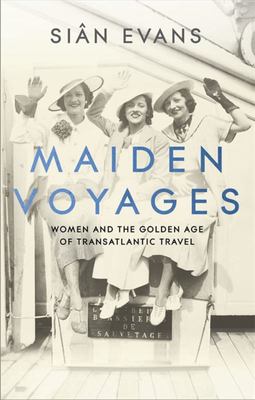 $55.00
AUD
Category: Historical
A VIVID PORTRAIT OF WOMEN'S LIVES DURING THE GOLDEN AGE OF TRANSATLANTIC TRAVEL Before convenient air travel, transatlantic travel was the province of the great ocean liners and never more so than in the glory days of the interwar years. It was an extraordinary undertaking made by many women. Some trav elled for leisure, some for work; others to find a new life, marriage, to reinvent themselves or find new opportunities. Their stories have remained largely untold - until now. Maiden Voyages is a fascinating portrait of these women, and their lives on board magnificent ocean liners as they sailed between the old and the new worlds. The ocean liner was a microcosm of contemporary society, divided by class: from the luxury of the upper deck, playground for the rich and famous, to the cramped conditions of steerage or third class travel. These iconic liners were filled with women of all ages, classes and backgrounds: celebrities and refugees, migrants and millionairesses, aristocrats and crew members. Full of incredible gossip, stories and intrigue, Maiden Voyages has a diverse cast of inspiring women - from A-listers like Josephine Baker, a dancer from St Louis who found fame in Paris, Marlene Dietrich and Wallis Simpson, Violet 'the unsinkable' Jessop, a crew member who survived the sinking of the Titanic, and entrepreneur Sibyl Colefax, a pioneering interior designer. Whichever direction they were travelling, whatever hopes they entertained, they were all under the spell of life at sea, a spell which would only break when they went ashore. Maiden Voyages is a compelling and highly entertaining account of life on board: part dream factory, part place of work, independence and escape - always moving. ...Show more
$40.00
AUD
Category: Historical | Series: Hitler Biographies Ser.
Selected as a Book of the Year by the New York Times, Times Literary Supplement and The TimesDespite his status as the most despised political figure in history, there have only been four serious biographies of Hitler since the 1930s. Even more surprisingly, his biographers have been more interested in his rise to power and his methods of leadership than in Hitler the person- some have even declared that the F3hrer had no private life. Yet to render Hitler as a political animal with no personality to speak of, as a man of limited intelligence and poor social skills, fails to explain the spell that he cast not only on those close to him but on the German people as a whole. In the first volume of this monumental biography, Volker Ullrich sets out to correct our perception of the F3hrer. While charting in detail Hitler's life from his childhood to the eve of the Second World War against the politics of the times, Ullrich unveils the man behind the public persona- his charming and repulsive traits, his talents and weaknesses, his deep-seated insecurities and murderous passions.Drawing on a wealth of previously neglected or unavailable sources, this magisterial study provides the most rounded portrait of Hitler to date. Ullrich renders the F3hrer not as a psychopath but as a master of seduction and guile - and it is perhaps the complexity of his character that explains his enigmatic grip on the German people more convincingly than the clichUd image of the monster. This definitive biography will forever change the way we look at the man who took the world into the abyss. ...Show more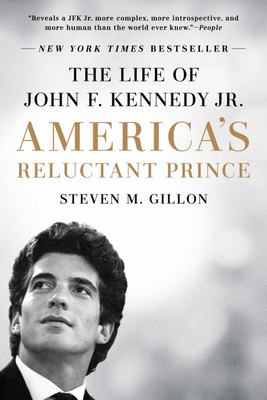 $30.00
AUD
Category: Historical
Through the lens of their decades-long friendship and including exclusive interviews and details from classified documents, historian and bestselling author Steven M. Gillon examines John F. Kennedy Jr.'s life and legacy from before his birth to the day he died. Gillon covers the highs, the lows, and th e surprising incidents, viewpoints, and relationships that John never discussed publicly, revealing the full story behind JFK Jr.'s complicated and rich life. In the end, Gillon proves that John's life was far more than another tragedy and that it shaped the world we live in today. ...Show more
$23.00
AUD
Category: Historical
'A scary portrait of put-upon servants and potty aristos ... this is arguably the most riotously funny volume published this year' Max Hastings, Sunday Times 'One of the funniest, most eccentric books of the year' Craig Brown, Mail on Sunday When James Pope-Hennessy began his work on Queen Mary's offici al biography, it opened the door to meetings with royalty, court members and retainers around Europe. The series of candid observations, secrets and indiscretions contained in his notes were to be kept private for 50 years. Now published in full for the first time and edited by the highly admired royal biographer Hugo Vickers, this is a riveting, often hilarious portrait of the eccentric aristocracy of a bygone age. Giving much greater insight into Queen Mary than the official version, and including sharply observed encounters with, among others, the Duke and Duchess of Windsor, the Duke of Gloucester, and a young Queen Elizabeth, The Quest for Queen Mary is set to be a classic of royal publishing. ...Show more