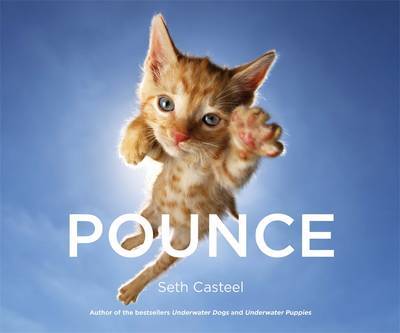 Pounce!
by Seth Casteel
$30.00
AUD
Category: Gifts & Humour
Photographer Seth Casteel's underwater photographs of dogs and babies have captivated an international audience. Now, Seth has found the perfect way to capture our other best friends: cats! A beautiful, funny gift book with more than 80 previously unpublished photographs, Pounce reveals adorable cats an d kittens as they pounce and jump through the air, arms outstretched - all in Casteel's signature up-close, mid-action style. ...Show more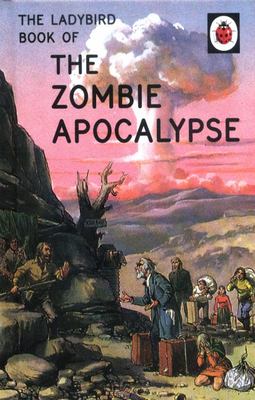 $20.00
AUD
Category: Gifts & Humour | Series: Ladybirds for Grown-Ups Ser.
THE PERFECT GIFT for those who know that the end of the world is approaching . . . __________________________________ 'Lara has constructed her own home-made flame-thrower. The flame-thrower has turned the walking corpses into burning walking corpses. Now everything they touch catches fire. 'This did n ot happen with the cricket bat, ' thinks Lara' __________________________________ 'Some people say civilisation after a zombie apocalypse will go back to The Stone Age. Nobody tidies up or collects the bins. The electricity keeps going off. There are dead bodies piled up in the streets. It is actually more like the 1970s.' __________________________________   ...Show more
$23.00
AUD
Category: Gifts & Humour
Plum returns with a charming book of doggy wisdom to help you through life's peaks and troughs. Her first book, Plumdog, made her thousands of new friends. Every one of them will want Plum's guidance as she leads us on the Path to Perfection.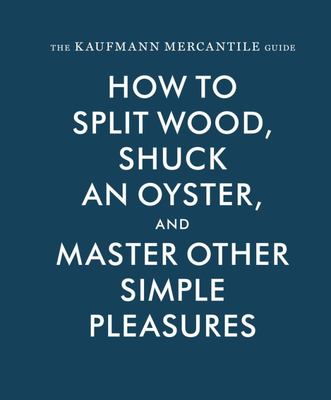 $52.50
AUD
Category: Gifts & Humour
A trusty companion for the slow and thoughtful home and the inner utilitarian in us all, The Kaufmann Mercantile Guide: How to Split Wood, Shuck an Oyster and Master Other Simple Pleasures allows you to experience the singular satisfaction of doing it yourself. Each project, whether caring for cast iron or planting with the seasons, is supplemented with expert tips to inspire and empower. Organized into five sections--Kitchen, Outdoors, Home, Gardening, and Grooming--the comprehensive guide features detailed instructions and original artwork for tasks both simple, such as brewing the perfect cup of coffee, and exploratory, such as fording a stream and reading the sky. Accompanying the how-tos are tried-and-true products selected from the Kaufmann Mercantile store that not only help one get the job done but are also a joy to use.   As editors Alexandra Redgrave and Jessica Hundley describe in the introduction, "This book began out of a curiosity for how we grow, build, and craft the world around us. We discovered that there's an art to a simple task done well - it calls for consideration and creativity, the rolling up of sleeves, and the digging into of details. It means getting messy, and, perhaps, messing up. In our world of modern convenience, doing it yourself is immensely rewarding. And so, consider the book in your hands as a starting point. We hope you, like us, find inspiration in these pages to experiment, to investigate, to create, and to enlighten your everyday." ...Show more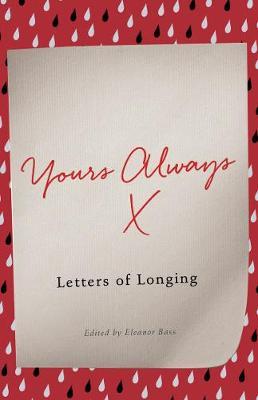 $25.00
AUD
Category: Gifts & Humour
'I'll just go on loving you in my deepest heart as I have done this very long time already.' Loretta Young This is a collection of passionate, deeply personal letters from well-known figures revealing the painful underside of love. Witness Winston Churchill 'growl with anger to be treated with benevolen t indifference', and Edith Piaf reel in the throes of a 'terrible' passion. Through the beautifully-expressed letters of such literary icons as Charlotte Bronte, Oscar Wilde and Virginia Woolf, Hollywood stars Loretta Young, Elizabeth Taylor and Marilyn Monroe Yours Always offers an unusually intimate insight into the lives of great men and women. Love is revealed here in its many shades of disharmony and confusion: unrequited, uncertain, imbalanced, unconventional, thwarted, failed and forbidden. Love is not always rose-tinted, and Yours Always illuminates the sorrows that can accompany falling in, falling out, and staying in love. ...Show more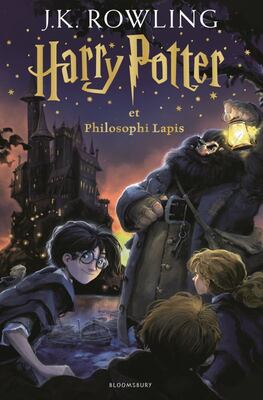 $30.00
AUD
Category: Gifts & Humour | Series: Harry Potter - Latin
'Dominus et Domina Dursley, qui vivebant in aedibus Gestationis Ligustrorum numero quattor signatis ...' The first words of J.K. Rowling's timeless classic are more familiar to readers as 'Mr and Mrs Dursley, of number four, Privet Drive ...' Following in the steps of other great children's classics, in cluding Winnie the Pooh (winnie ille pu) and Paddington Bear (ursus nomine paddington), Harry Potter and the Philosopher's Stone is available in Latin. Learners and lovers of Latin will delight in Peter Needham's sparkling translation, which perfectly captures the wit and invention of J.K. Rowling's original, now reissued with stunning new cover art from Jonny Duddle. ...Show more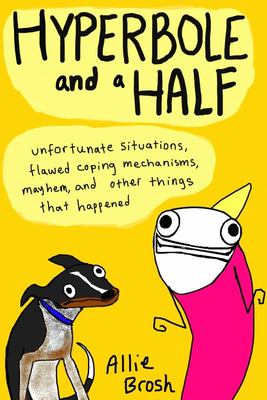 $30.00
AUD
Category: Gifts & Humour
Hilarious stories about life's mishaps from the creator of the immensely popular blog 'Hyperbole and a Half'. Fully illustrated with over 50% new material. Hyperbole and A Half is a blog written by a 20-something American girl called Allie Brosh. She tells fantastically funny, wise stories about the mi shaps of her everyday life, with titles like 'Why Dogs Don't Understand Basic Concepts Like Moving' and 'The God of Cake'. She accompanies these with naive drawings using Paint on her PC. Brosh's website receives millions of visitors a month and hundreds of thousands per day. Now her full-colour debut book chronicles the many "learning experiences" Brosh has endured as a result of her own character flaws. It includes stories about her rambunctious childhood; the highs and mostly lows of owning a mentally challenged dog; and a moving and darkly comic account of her struggles with depression. Poignant and uproarious - think Cyanide and Happiness but with story-lines, cake and dogs. ...Show more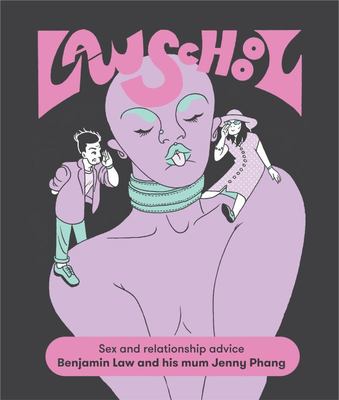 $25.00
AUD
Category: Gifts & Humour
Do you accidentally get turned-on while watching a nature documentary? Are you dating someone whose tattoos are the worst but you're having the best sex of your life? Are you feeling emasculated because your girlfriend has had more one-night stands than you? Never fear: the world's first mother-son sex and relationships advice duo is here to save you from yourself. The longest-running regular column in The Lifted Brow , the `Law School' column has been offering stern warnings, enthusiastic encouragement, and sage (and not-so-sage) wisdom to desperate lovers and sexual adventurists alike since 2011. This collection brings the best of `Law School' into an excruciatingly funny and semi-explicit illustrated book of advice you never knew you needed. Hilarious, rude, and surprisingly heart-warming, Law School covers the practical and ethical dilemmas of sex and relationships from two very different perspectives. Ben and Jenny challenge the way we think and talk about the intimate, in funny and earnest banter. Their advice will either save your love life, or ruin it forever. ...Show more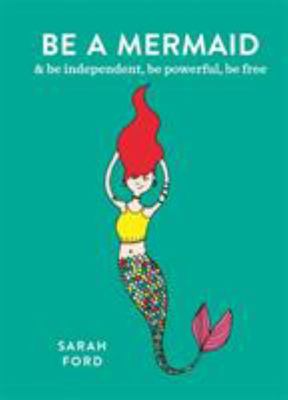 $10.00
AUD
Category: Gifts & Humour | Series: Be A... Ser.
Mermaid is happy in her own fins. She is fiercely independent and is just as happy taking herself out for dinner as she is on a night out with the squad. Never one to bow out early, she confronts every challenge head on and isn't afraid to get her hands dirty (though her tail will always be sparkling cl ean). So let Mermaid guide you through the trials and tribulations of real girl power and you can be sure she'll always have your back. Be a Mermaid is a great gift for friends who need reminding of their inner mermaid, as well as a must-have addition for anyone who needs to regain the power. ...Show more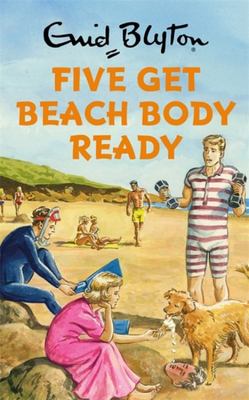 $20.00
AUD
Category: Gifts & Humour
Enid Blyton's books are beloved the world over and The Famous Five have been the perennial favourite of her fans. Now, in this new series of Enid Blyton for Grown-Ups, George, Dick, Anne, Julian and Timmy are keen to hone their physiques ready for the summer holidays. All it will take is a bit of effor t and willpower . . . and pulling together as a team. What could possibly stand in their way? True to form, the path to the body beautiful is less straightforward than they hope! ...Show more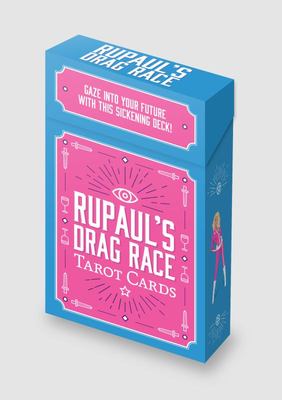 $30.00
AUD
Category: Gifts & Humour
RuPaul's Drag Race is essential watching for one key reason: witnessing some of the shadiest damn reads ever done read. Now the library is open to us mere, non-televised mortals with these RuPaul's Drag Race Tarot Cards. Featuring 78 queens from all 10 seasons of the iconic TV show, this intricately des igned tarot deck is definitely in your future.   Do you have existential questions about your personal universe? Such as: do I need to go back to party city, where I belong? How best might I, in both my work and love life, get sickening? Even if your future, as ordained by these cards, isn't looking so bright - at least you'll get a kick from the cosmic shade, the cosmic shade of it all! It's safe to say you'll be clutching pearls regardless.   ...Show more