This is an example of paragraph.
Heading 1.
Heading 2.
Heading 3.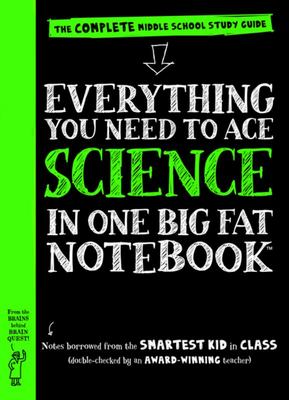 $25.00
AUD
Category: Educational | Series: Big Fat Notebooks
It's the revolutionary science study guide just for middle school students from the brains behind Brain Quest.      Everything You Need to Ace Science . . . takes readers from scientific investigation and the engineering design process to the Periodic Tab≤ forces and motion; forms of energy; outer space and the solar system; to earth sciences, biology, body systems, ecology, and more. The BIG FAT NOTEBOOK(tm) series is built on a simple and irresistible conceit--borrowing the notes from the smartest kid in class. There are five books in all, and each is the only book you need for each main subject taught in middle school: Math, Science, American History, English Language Arts, and World History. Inside the reader will find every subject's key concepts, easily digested and summarized: Critical ideas highlighted in neon colors. Definitions explained. Doodles that illuminate tricky concepts in marker. Mnemonics for memorable shortcuts. And quizzes to recap it all. The BIG FAT NOTEBOOKS meet Common Core State Standards, Next Generation Science Standards, and state history standards, and are vetted by National and State Teacher of the Year Award-winning teachers. They make learning fun, and are the perfect next step for every kid who grew up on Brain Quest.   ...Show more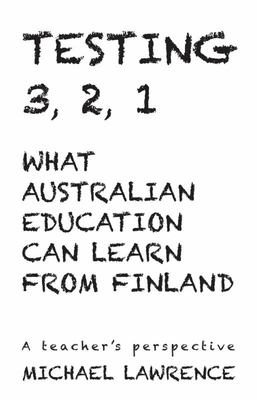 $28.00
AUD
Category: Educational
"Finnish teachers looked at me as if I was a child molester when I described the NAPLAN tests given to children as young as eight. When they suggested that the results of these tests would lead to increased funding and assistance for those students and schools that did not do well, it was difficult to e xplain that this was not the case! My investigation into what made the Finnish system so successful was quickly becoming an inquiry into why my own system was so unsuccessful. The next few years would see more time in schools in Finland, interacting with Finnish educators at all levels. I immersed myself in education books and dissertations on Finnish education, in addition to countless formal and informal interviews with Australian and Finnish teachers." How had Australia found itself in this position? Testing 3,2,1 is the story of how Australian education fell behind the world's best and how Finland came to lead. It is also a guide to how some of Finland's ideas can be used by teachers and schools to begin to reverse the current malaise of Australia's education system. Essential reading for all Australian educators. ...Show more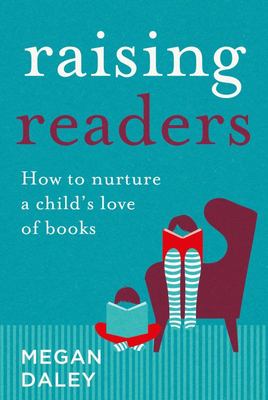 $27.95
AUD
Category: Educational
Some kids refuse to read, others won?t stop - not even at the dinner table! Either way, many parents question the best way to support their child?s literacy journey. When can you start reading to your child? How do you find that special book to inspire a reluctant reader? How can you tell if a book is a ge appropriate? What can you do to keep your tween reading into their adolescent years? Award-winning teacher librarian Megan Daley has the answers to all these questions and more. She unpacks her fifteen years of experience into this personable and accessible guide, enhanced with up-to-date research and first-hand accounts from well-known Australian children?s authors. It also contains practical tips, such as suggested reading lists and instructions on how to run book-themed activities.Raising Readersis a must-have guide for parents and educators to help the children in their lives fall in love with books. ...Show more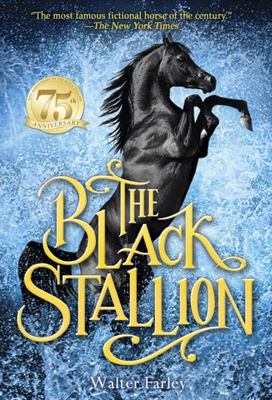 $13.00
AUD
Category: Educational | Series: Black Stallion
THE SOLE SURVIVORS of a devastating shipwreck, Alec Ramsay and the Black Stallion must learn to rely on each other to survive. As a strong bond develops between them, Alec gains the trust of the magnificent beast and eventually the Black allows Alec to ride. Finally, they are rescued, but will Alec and the Black be allowed to stay together?   Available in hardcover for the first time in a decade, this stunning facsimile of the original 1941 edition shows just how timeless this adventure classic is. ...Show more
$40.00
AUD
Category: Educational
Play is how children explore, discover, fail, succeed, socialize, and flourish. It is a fundamental element of the human condition. It's the key to giving schoolchildren skills they need to succeed - skills like creativity, innovation, teamwork, focus, resilience, expressiveness, empathy,concentration, and executive function. Expert organizations such as the American Academy of Pediatrics, the National Academy of Sciences, and the Centers for Disease Control agree that play and physical activity are critical foundations of childhood, academics, and future skills--yet politicians aredestroying play in childhood education and replacing it with standardization, stress, and forcible physical restraint, which are damaging to learning and corrosive to society. But this is not the case for hundreds of thousands of lucky children who are enjoying the power of play in schools in China, Texas, Oklahoma, Long Island, Scotland, and in the entire nation of Finland. In Let the Children Play, Pasi Sahlberg, Finnish educator and scholar, and Fulbright ScholarWilliam Doyle make the case for helping schools and children thrive by unleashing the power of play and giving more physical and intellectual play to all schoolchildren. In the course of writing this book, Sahlberg and Doyle traveled worldwide, reviewed over 700 research studies, and conducted interviews with over 50 of the world's leading authorities on education. Most intriguingly, Let the Children Play provides a glimpse into the play-based experiments ongoingnow all over the world, from rural China, Singapore, and Scotland to North Texas and Oklahoma, as well as the promising results of these bold new approaches. Readers will find the book to be both a call for change and a guide for making that change happen in their own communities. ...Show more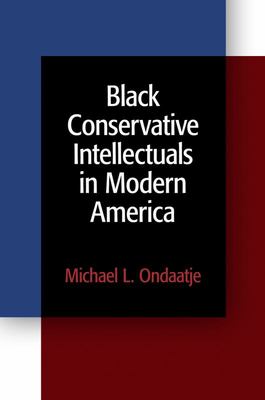 $50.00
AUD
Category: Educational
In the last three decades, a brand of black conservatism espoused by a controversial group of African American intellectuals has become a fixture in the nation's political landscape, its proponents having shaped policy debates over some of the most pressing matters that confront contemporary American so ciety. Their ideas, though, have been neglected by scholars of the African American experience--and much of the responsibility for explaining black conservatism's historical and contemporary significance has fallen to highly partisan journalists. Typically, those pundits have addressed black conservatives as an undifferentiated mass, proclaiming them good or bad, right or wrong, color-blind visionaries or Uncle Toms.In Black Conservative Intellectuals in Modern America, Michael L. Ondaatje delves deeply into the historical archive to chronicle the origins of black conservatism in the United States from the early 1980s to the present. Focusing on three significant policy issues--affirmative action, welfare, and education--Ondaatje critically engages with the ideas of nine of the most influential black conservatives. He further documents how their ideas were received, both by white conservatives eager to capitalize on black support for their ideas and by activists on the left who too often sought to impugn the motives of black conservatives instead of challenging the merits of their claims. While Ondaatje's investigation uncovers the themes and issues that link these voices together, he debunks the myth of a monolithic black conservatism. Figures such as Supreme Court Justice Clarence Thomas, the Hoover Institution's Thomas Sowell and Shelby Steele, and cultural theorist John McWhorter emerge as individuals with their own distinct understandings of and relationships to the conservative political tradition. ...Show more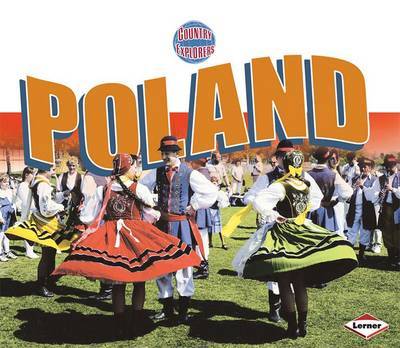 Poland
by Sean McCollum
$12.95
AUD
Category: Educational
Pack your bags! Were headed to Poland. On this whirlwind tour, youll learn all about the countrys landscape, culture, people, and more. Well explore Polands busy cities and rolling farms, its beautiful lakes, forests, sea coast, and snow-capped mountains. Well also find out what foods people eat and wha t holidays they celebrate. A special section introduces Polands capital, language, population, and flag. Hop on board and take a fun-filled look at your world. ...Show more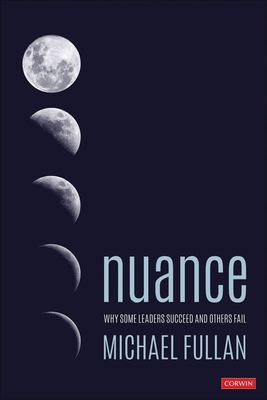 $55.00
AUD
Category: Educational
How do leaders become clearer as complexity increases? We live in a world where decisions require judgement, getting people on board, drawing on local knowledge, ingenuity, and commitment. As leaders, how do you get beneath surface-level change to tackle complex challenges with depth and clarity? Nuance is the answer. Michael Fullan returns with an eminently readable, compelling and practical guide on the three habits of nuance: joint determination, adaptability, and culture-based accountability. Learn how you can: combine the power of networks and humanity to get to desired destinations; embrace complexity and understand context to develop better judgment; change the culture of your organization to harness the forces of nuance; develop quality change that sticks. With tons of examples and case studies this book makes explicit the hidden habits and mind frames of leaders who deliver lasting change. ...Show more
The Norton Anthology of Theory and Criticism
by Vincent B. Leitch; William E. Cain; Laurie A. Finke; John McGowan; T. Denean Sharpley-Whiting (Editor); Jeffrey Williams
$154.95
AUD
Category: Educational
The gold standard anthology for anyone who wants to understand the development and current state of literary theory. Offering 191 pieces by 157 authors, The Norton Anthology of Theory and Criticism, Third Edition, is more comprehensive and more varied in its selection than any other anthology. Forty-eig ht NEW selections--concentrated mostly on the twentieth and twenty-first centuries--make the book not only the best overview of the history of theory, but also a remarkably up-to-date portrait of the state of theory today. ...Show more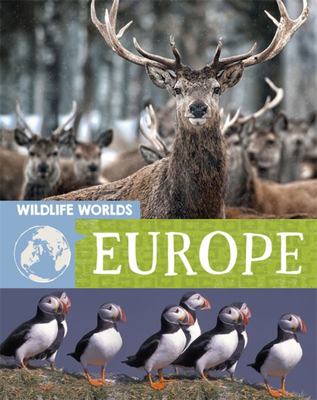 Europe
by Tim Harris
$27.00
AUD
Category: Educational | Series: Wildlife Worlds Ser.
Explore the continent of Europe's iconic animals and beautiful landscapes with incredible photographs of our living world. Europe explores the incredibly diverse range of habitats and wildlife on this continent. Bears, eagles and whales feature, alongside some less well-known wildlife mammals, amphibia ns, birds, fish and reptiles. From the frozen landscape of Iceland, through the Caledonian Forest, across the Alps, up Mount Etna, through the Extremadura grasslands of Spain and along the Danube River - this book will make you want to know even more about the spectacular array of life on Earth. This stunning six-book series explores some of Earth's iconic landmarks and habitats, and the plants and animals that live there. They are illustrated with beautiful photographs that will inspire readers and leave them in awe at the incredible variety of life on our planet. Filled with incredible facts and gems of information, each book reveals the dramatic ways in which each of our seven continents are shaped and how they in turn affect the living creatures and plants that call each continent home. For readers aged 8 and upwards, these books are perfect for key stage 2 students, studying geography, plant life and the animal kingdom. Titles in this series: Africa Asia Australasia and Antarctica Europe North America South America ...Show more