$105.00
AUD
Category: Craft
Discover the exceptional artistry and rich traditions being kept alive by Japanese artisans in the twenty-first century. In an era where global interest in handmade, small-batch products is heightening as a response to mass production, Handmade in Japan takes a look inside the workshops of the country's artisans, revealing their endless pursuit of excellence, and what it means to dedicate one's life to the stewardship of irreplaceable cultural heritage. International readers with an appreciation for handmade processes using sustainable materials will find inspiration in the exploration of craft ecosystems, such as the harvesting of natural lacquer in Iwate. Likewise, those who admire skill and beauty will enjoy discovering the lengths these makers go to in ensuring every product is perfect. ...Show more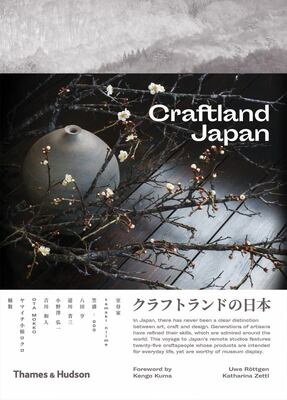 Craftland Japan
by Uwe Röttgen; Katharina Zettl
$50.00
AUD
Category: Craft
Generations of artisans in Japan have forged and refined their crafts to become the envy of the world. Each of the country's regions are renowned for specific traditions relating to local materials and the natural world in which they are produced. While tourists and design enthusiasts have long acknowle dged the unique history and quality of Japanese craftsmanship, very few crafts have made their way outside the country, preventing many from witnessing the quality of Japanese workmanship for themselves.With the aim of sharing these unseen treasures with the wider world, designers Uwe R ttgen and Katharina Zettl set out to find the finest examples of Japanese craftsmanship, traveling around the country to document the makers, their workshops, and the landscapes that influence them. Craftland Japan is the result of this extraordinary journey into the heart of Japanese culture.Featuring twenty-five expert artisans, Craftland Japan reveals the techniques and materials that are used to produce a wide variety of beautiful objects, from porcelain bowls to indigo-dyed fabrics to paper. This book is a celebration of how Japan's union of craft, design, materiality, and landscape continue to flourish in contemporary interpretation, however much the world around them has changed. ...Show more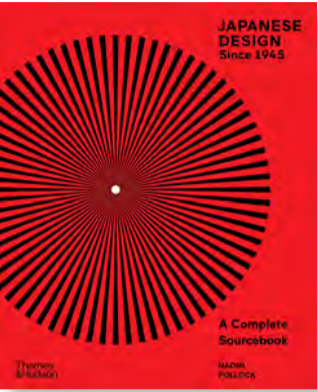 $100.00
AUD
Category: Craft
A dedication to craft and the finest production quality have been an integral part of culture and day-to-day life in Japan for centuries. For the Japanese, the concept of design is not limited to functionality or materiality, but wholly connected with ancient culture and rituals. In this sense, a chair is much more than what you sit on, a cup more than what you drink from: these objects are to be reflected upon, to be touched and cherished. As mass manufacturing became widespread in the post-war period, fascinating cross-cultural exchanges began to take place between Japan and the West. These gave rise not only to timeless objects of great beauty and utility, but innovations in materials, form and technology. Far beyond the icons of Japanese design - the perfectly weighted Kikkoman soy sauce bottle, Yanagi's butterfly stool, the Sony Walkman - the products and objects that have emerged from the country over the past seven decades, few of which have been widely exported, serve to delight and draw admiration. In recent years, a new generation of designers - Nendo, Yoshioka - have taken Japanese creativity into entirely new territory, reconceptualizing the very meaning of design. No attempt has been made to present a complete overview of Japanese design, until now. Showcasing over eighty designers, hundreds of objects, and contributions from both Japanese and Western design experts, this volume will become the definitive work on the subject for many years to come. ...Show more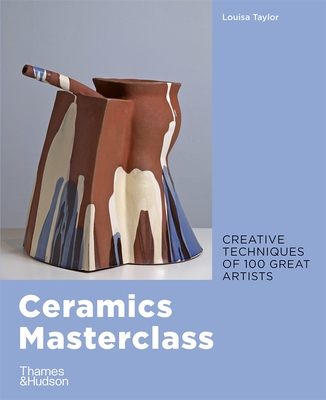 $40.00
AUD
Category: Craft
The practice of ceramics is steeped in history and tradition. For thousands of years humans have exploited the versatile qualities of clay as a material to produce items ranging from humble utilitarian vessels integral to family living, right through to exquisite works of art.Ceramics Masterclass explor es this diverse discipline by showcasing 100 of the most innovative and inspiring artists past and present, analysing the techniques and methods used to create the works, and the concepts which underpin their creative process. It shows how to recreate intricate still-life dioramas like 15th-century artist Bernard Palissy, explore narrative like Grayson Perry and convey sensitivity to material like Phoebe Cummings.Arranged thematically, Ceramics Masterclass includes chapters on vessels, batch production, sculptures, figurative works, installation and expanded field. Perfect for students, amateur ceramicists and professionals, this book represents a global perspective of historical and contemporary approaches to clay and be a catalyst for discovery and intrigue. ...Show more
$95.00
AUD
Category: Craft
Immerse yourself in the traditions that have defined our cultures and reveal our connection to what make us human. A new generation wants to lead a more meaningful and sustainable life by reconnecting with heritage and traditions. They are looking to the craftsmanship, lifestyle, and unique experiences of the people keeping these practices alive. The New Traditional tells the stories of those devoting their energy, skills, and creativity to crafts such as blacksmithing, distilling spirits, and globe making, and its authors revisit the customs of growing old varieties of apple, beekeeping and producing honey in gardens or on rooftops, and being modern shepherds in Italy or Iceland. They always seek to help preserve cultural traditions and share them with likeminded people. ...Show more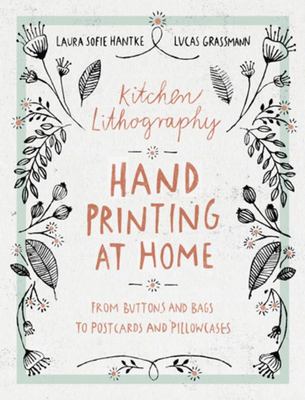 $44.00
AUD
Category: Craft
When printmakers Laura Sofie Hantke and Lucas Grassmann graduated from university, they found themselves without the luxury of a professional print studio. In their search for an easy technique they could implement in their own home, they came across French artist émilie Aizier-Brouard's ingenious Kitch en Lithography, which uses aluminum foil, cola, and oil-based crayons as its main materials, and quickly became ardent fans of and experts in the process, which is eco-friendly, inexpensive, and easy to do. In this book, the first on the subject, they share what they've learned through a process of trial and error in an easy-to-follow guide on turning your kitchen into a creative studio. Hand print your own buttons, bags, pillowcases, posters, cards, T-shirts, and labels using simple household ingredients with surprising and bold results. ...Show more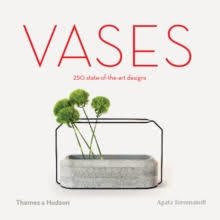 $35.00
AUD
Category: Craft
Vase design is blooming. As the vase has become one of the most universal home accessories, contemporary designers are pushing the boundaries, making vases that are not only functional, beautiful objects, but also works of art and conceptual statements. The history of design includes many significant e xamples of state-of-the-art vases, but the scope and quality of those that we can admire today are unprecedented. From Ted Muehling's sleek, gilded 'Goose Egg' to Glithero's botanical cyanotypes on ceramic and Joogii Design's colour-shifting prisms covered in dichroic film, there are no limits to what contemporary designers can make out of what is fundamentally a container for holding flowers. This book includes important mid-century and late 20th-century vases by acclaimed artists, but primarily focuses on the 21st-century scene, with a wide international selection of emerging designers from the younger generation. Inspired by the organic world, architectural elements, artworks or geometric rules, all these designers translate their original visions into a variety of forms, blurring the lines between design, sculpture and architecture. The vases featured in this book are contemporary works of art, worthy of inclusion in museum collections - as many already are. ...Show more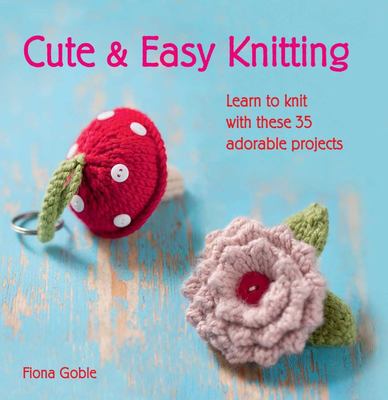 $33.00
AUD
Category: Craft
35 gorgeous knitting projects that you'll love to make for the home, as gifts and for yourself. Learn how to knit by working through these 35 adorable projects by experienced knitter and author, Fiona Goble. Even beginners will be able to pick up a pair of needles and start making simple knitted items. Starting with the Knitting Know-How chapter, you'll learn every stitch you'll need, all illustrated with helpful artworks. Then move onto the projects, which are grouped by skill level - beginner, improver and enthusiast. In the first chapter, find out how to make a cute cosy for your phone, a pretty heart garland to decorate your room, and a striped cushion cover. Moving on to the next level, there are sweet woodlandthemed key rings and simple tablemats, as well as larger projects, such as a hot water bottle cover or draught excluder. Finally, try the patterns that are aimed at more experienced knitters - from a delicate tea light shade or book cover to a backpack or throw. With easy-to-follow instructions and helpful hints and tips throughout, you're bound to want to knit all of these projects, both for yourself and as gifts for friends. ...Show more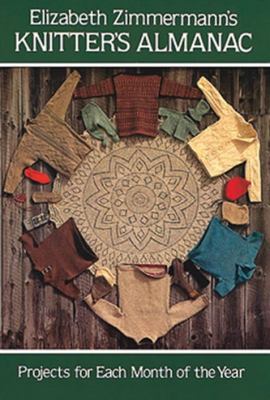 $16.00
AUD
Category: Craft | Series: Dover Knitting, Crochet, Tatting, Lace Ser.
"One of America's most ingenious and creative knitters." -- Barbara G. Walker, author of Treasury of Knitting Patterns.Elizabeth Zimmerman once wrote, "So please bear with me, and put up with my opinionated, nay, sometimes cantankerous attitude. I feel strongly about knitting." Perhaps her passionate op inions, as well as her love of wool craft and her delightful style, hark back to her English upbringing or long residence in the Wisconsin woods; in any case, the "Busy Knitter," as she calls herself, is one of the most charming and informative, as well as "un"ventive (her word) knitter-authors anywhere. This book gives full scope to her tireless imagination through a year's worth of projects, fitted to the seasons, moods, and needs of knitters who would like to design their own work.The year begins with an Aran sweater and proceeds to February baby things, a March Shetland, April blanket, May mittens, and so on through the months, completing the zodiac with November moccasin socks and a December last-minute wishbone sweater. Projects are completed in the midst of canoe trips, fishing expeditions, travel, and snowstorms. The author continuously comments on the project, its history, other ancient and modern customs, and personal beliefs.Mrs. Zimmerman works step by step with the reader, suggesting alternative methods and ideas as she goes. Her patterns are "classic," historically suited to wool, thus remaining ever-fashionable as well as tasteful and attractive. The knitter may easily adapt the designs at will, creating new, individual projects. Mrs. Zimmerman's hints (such as how to measure gauge when working a pattern and tips for baby's items) help ease the way and will instruct even the most experienced knitter. This corrected edition of the Knitter's Almanac will provide at the very least a year's worth of knitting pleasure to intermediate and advanced knitters and may even help stimulate a knitting passion. ...Show more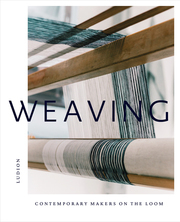 $55.00
AUD
Category: Craft
Celebrates the revival of weaving with works by influential and contemporary weavers from around the world - An inspiring book for lovers of textiles, interiors and design. Weaving is a centuries-old craft with a fascinating history, and one that continues to evolve. It is being revitalized today by des igners, artists and modern craftspeople all over the world: from wall-hangings and carpets to art installations and technological tours-de-force. Weaving _ Contemporary Makers on the Loom presents a survey of this vibrant revival, with profiles of over twenty contemporary weavers: Alexandra Kehayoglou, for example, designs breath-taking natural landscapes (for the likes of Dries van Noten), while Daniel Harris makes textiles for famous clothing brands using nineteenth century looms. Brent Wadden weaves beautiful, museum-standard fabrics. The book includes beautiful images of their studios, work and inspiration. Author Katie Treggiden_s essays explore the craft_s relationship with themes such as emancipation, migration and new technologies. The Bauhaus weaver Anni Albers is also discussed at length and this is a reference for everyone involved in textiles today. Weavers included Alexandra Kehayoglou Allyson Rousseau Brent Wadden Christy Matson Daniel Harris Dee Clements Dienke Dekker Eleanor Pritchard Erin M. Riley Genevieve Griffiths Hermine Van Dijck Hiroko Takeda Ilse Acke Jen Keane Judit Just Karin Carlander Kayla Mattes Lauren Chang Rachel Scott Rachel Snack Swati Maskeri Tanya Aguiniga ...Show more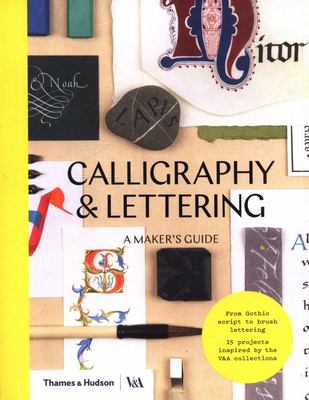 $35.00
AUD
Category: Craft | Series: Maker's Guide Ser.
Calligraphy--along with brush lettering, sign writing, and the chalkboard--is undergoing a surge in popularity. Examples of beautiful lettering and penmanship are all around us, and all over Instagram, depicted on book covers, posters, and invitations.Perfect for anyone wanting to learn more about calli graphy and lettering, this practical introduction showcases many examples from the Victoria and Albert Museum's collection, and will offer a new understanding and appreciation of letterforms. Detailed instructions, complete with sample alphabets, lead you through the essentials of classic styles such as Gothic and Italic lettering, on to vintage- inspired sign writing and chalkboard design and even into the elegant, image-led worlds of illuminated capitals and zoomorphic calligraphy. Projects include a handmade booklet, banner, menu, gift tags, a monogram rubber stamp, greetings cards, and more.Lettering often has a decorative as well as informative function, and with Calligraphy and Lettering and a bit of practice, it is possible for anyone to elevate their message, whatever it may be, into a personalized piece of art. ...Show more
$90.00
AUD
Category: Craft
Weaving, as a traditional technique of interlacing yarns or fibre, has a long history and has been given many forms over the years. This book will invite 20 DIYers, designers, artists, craftsmen to talk about their weaving stories. These projects are diverse, from traditional basket weaving in eastern A sia, woven wall hangings made by self-taught craftspeople, to artistic pieces done by designers and artists. Readers are able to look into the production process and detailed patterns of these projects. ...Show more