$40.00
AUD
Category: Audio Books & DVD's | Series: The Land of Stories
Twins Alex and Conner Bailey are separated for the first time in their lives: Alex has stayed in the magical Land of Stories, while Conner returned to a normal life in the 'real world'...Or so he thinks! When Conner discovers a series of clues left by the famous Brothers Grimm, he and his classmate Bree embark on a scavenger hunt that warns them of coming danger for the fairy-tale world. Conner and Bree must join forces to find their way to the Land of Stories - and as they grow closer, Conner does the unthinkable: he develops a crush on Bree! Meanwhile, Alex is hard at work studying magic with the Fairy Godmother. [SPOILER] When Conner and Alex are reunited and manage to defeat this new threat, they make a shocking discovery: their long lost father is ...ALIVE! As Chris Colfer says, 'Dun dun DUN!' ...Show more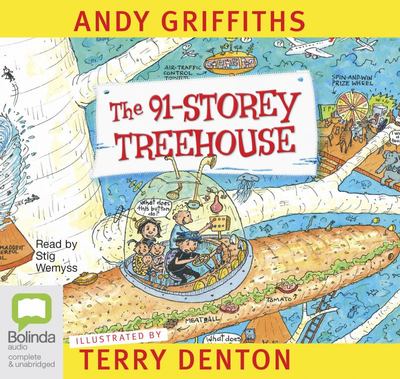 $24.95
AUD
Category: Audio Books & DVD's | Series: Treehouse
Join Andy and Terry in their now 91-storey spectacular treehouse. They've added 13 new levels, including the world's most powerful whirlpool, a mashed-potato-and-gravy train and a human pinball machine. Why not try your luck on the spin-and-win prize wheel or hang out in a giant spider web (with a giant spider), or you can always get your fortune told by Madam Know-it-all or eat a submarine sandwich the size of an actual submarine while deciding whether or not to push the big red button ...Well, what are you waiting for? Come on up! ...Show more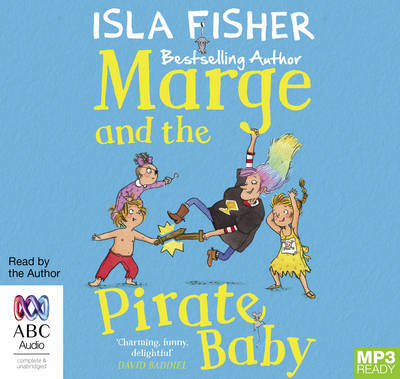 $19.95
AUD
Category: Audio Books & DVD's
Marge is back and exploring the neighbourhood with the kids! With some help from Jemima and Jake, can she stay in charge and keep 'pirate' baby Zara under control? And can the children make sure Marge behaves at Uncle Desmond and Annie's wedding?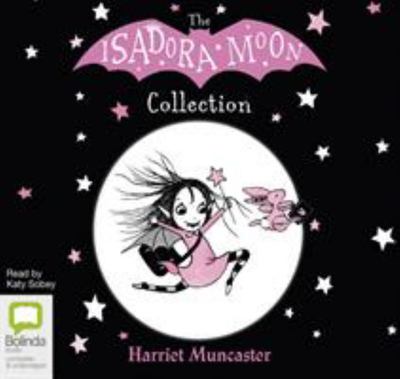 $19.95
AUD
Category: Audio Books & DVD's
Half vampire, half fairy, totally unique! Isadora Moon is special because she is different. Her mum is a fairy and her dad is a vampire and Isadora is a bit of both. She loves the night, bats, and the colour black, but she also loves the outdoors, using her magic wand, and the colour pink. This collecti on includes four of Isadora's totally unique adventures ... Isadora Moon Goes to School: When it's time for Isadora to start school she's not sure where she belongs - vampire school or fairy school? Isadora Moon Has a Birthday: Isadora loves going to human birthday parties, and now is going to have one of her own! But with her mum and dad organizing things, it's not going to be like the parties she's been to before ... Isadora Moon Goes Camping: From roasting marshmallows on a campfire to making friends with a mermaid - special things happen when Isadora's around! Isadora Moon Goes to the Ballet: When her mum and dad come along on a school trip to the ballet, Isadora worries that they might not be like normal mums and dads. But she has even bigger problems when Pink Rabbit goes missing ... ...Show more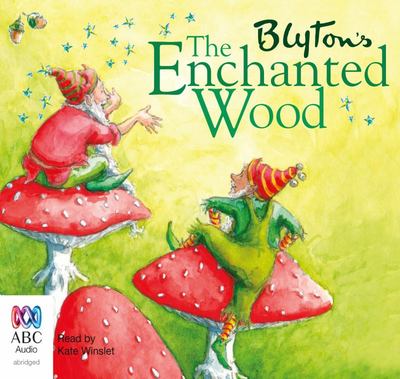 $29.95
AUD
Category: Audio Books & DVD's | Series: Magic Faraway Tree
Follow what happens when three children discover their very own Enchanted Wood and meet new friends Silky the Fairy, Moon-Face and the Saucepan Man, who all live in the magical Faraway Tree. Their real adventures begin when they all climb up and discover the most exciting and peculiar lands that exist b eyond the clouds at the top of the tree. ...Show more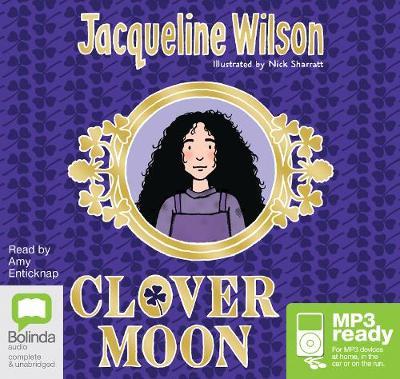 $34.95
AUD
Category: Audio Books & DVD's
Clover Moon's imagination is her best escape from a life of hardship in poverty-stricken Victorian London. When tragedy plunges her into a world of grief, Clover realises that everything she loved about the place she called home is gone. Clover hears of a place she could run to, but where will she find the courage - and the chance - to break free? And could leaving her family be just what she needs to find a place that really feels like home? ...Show more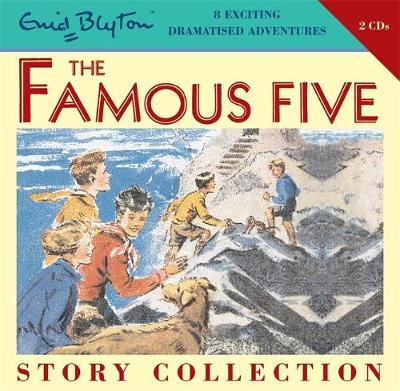 $28.00
AUD
Category: Audio Books & DVD's | Series: Famous Five: Short Stories
8 exciting dramatised adventures on 2 CDs, read by a cast of actors. Wherever the Famous Five are there's sure to be a mystery to solve and an adventure to enjoy.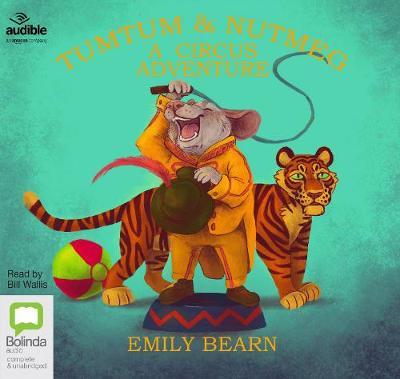 $24.95
AUD
Category: Audio Books & DVD's | Series: Tumtum and Nutmeg
When General Marchmouse runs away in Arthur's toy bus, he gets a big surprise. A circus has arrived in the meadow! But there's more to this travelling troupe than meets the eye, and soon he finds the village policemouse on his tail.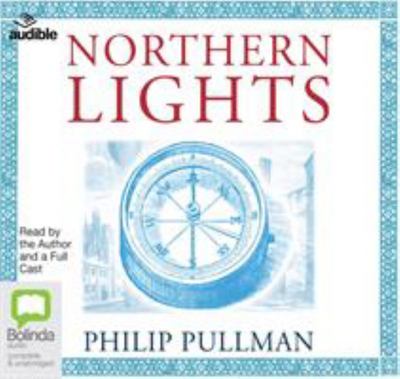 $39.95
AUD
Category: Audio Books & DVD's | Series: His Dark Materials
Set in a parallel world, Northern Lights tells the story of 12-year-old Lyra's quest to rescue her friend and find her father, aided by her daemon, an armoured bear, and a witch-queen.... This is the first book in the Carnegie Medal and Guardian Award-winning trilogy His Dark Materials, from Philip Pul lman. This prize-winning tale is narrated with vigour and dynamism by the author and a full cast. Written and read by Philip Pullman. ...Show more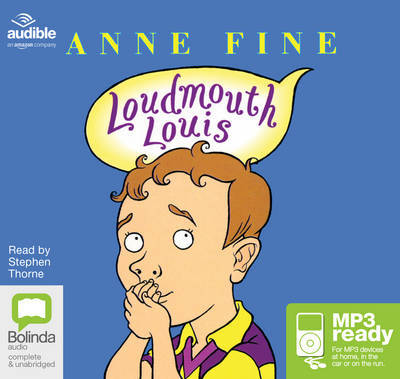 $19.95
AUD
Category: Audio Books & DVD's
'You? Loudmouth Louis Todd? Stay quiet for even one hour?' Everyone knows Louis is a chatterbox. He can't stay quiet for even a minute. So no one believes him when he says he's going to do a sponsored silence. They don't think he can possibly do it. Not his teacher, nor his school chums and certainly no t the dinner ladies - they bet five million pounds each. But Louis thinks just for once he might be able to keep his mouth shut all day! Will he manage it? ...Show more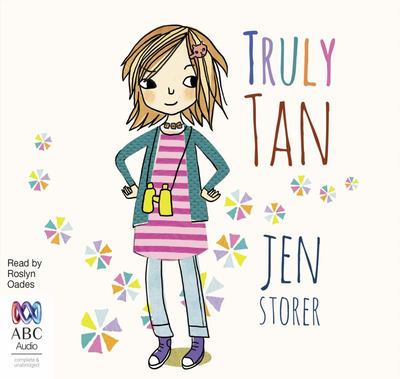 $29.95
AUD
Category: Audio Books & DVD's | Series: Truly Tan
Meet Tan. She's funny. She's lively. She has the mind of a Great Detective ...Dear Diary It's official. Our whole family has moved to the country. the pets are disturbed and restless. My sisters are disturbed and restless - although that's normal. What is not normal is a cursed fox and a haunted clubhou se. that is definitely unnormal. At least the country people now have an expert in their midst. Someone with a cool head and a sharp eye. Someone who can solve intriguing mysteries and knows how to keep detailed Secret Spy Files. Really, it's lucky I came along when I did. ...Show more