$15.00
AUD
Category: Board | Series: Tales from Acorn Wood
Join the birthday celebrations in Acorn Wood with four new 15th anniversary editions of the ever-popular Postman Bear, Fox's Socks, Hide-And-Seek Pig and Rabbit's Nap.Poor old Fox has lost his socks - can you help him find them? Are they in the kitchen or under the stairs? Are they inside the clock or h idden in a chest? Lift the flaps and find out!With sturdy flaps on every spread and rhyming stories that are a joy to read aloud, the Tales From Acorn Wood have been delighting both parents and toddlers for fifteen years. This year we celebrate their unending appeal with four beautifully produced board books and a fresh new cover look with shiny foil. ...Show more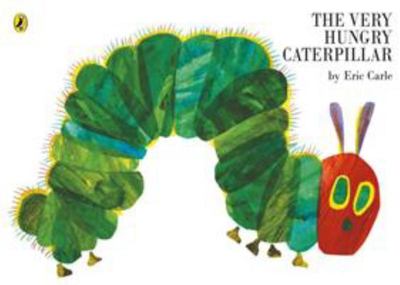 $17.00
AUD
Category: Picture Books | Series: Carle, Eric
The classic edition of the bestselling story written for the very young. A newly hatched caterpillar eats his way through all kinds of food, getting bigger and bigger, until eventually he turns into a beautiful caterpillar. One of the most popular picture books of all time, no nursery bookshelf is com plete without a copy. ...Show more
$15.00
AUD
Category: Picture Books | Series: Penny Dale's Dinosaurs
The first title from Nosy Crow, a new imprint of Candlewick Press   Dinosaur Dig has everything that boys love -- diggers, dinosaurs, and dirt -- plus a bit of counting thrown in for good measure. Bursting with energy, noise, and a splashy, surprising ending, this is an absolute riot of a book.
$15.00
AUD
Category: Picture Books
A delightful and entertaining peek into the life of one very busy wombat Ages: 3-7 MondayMorning: Slept.Afternoon: Slept.Evening: Ate.Scratched.Night: Ate.A typical day. Don't be fooled. this wombat leads a very busy and demanding life. She wrestles unknown creatures, runs her own digging business, and most difficult of all - trains her humans. She teaches them when she would like carrots, when she would like oats and when she would like both at the same time. But these humans are slow learners.Find out how one wombat - between scratching, sleeping and eating - manages to fit the difficult job of training humans into her busy schedule. ...Show more
$20.00
AUD
Category: Picture Books
From award-winning author Janeen Brian and award-winning illustrator Ann James, comes this gorgeous rhyming picture book about a naughty little dinosaur who loves to get dirty. Bright simple illustrations and rounded corners perfect for the very young. Stomp, splash, slide, dive . . . . This little dino saur just loves mud! ...Show more
$16.95
AUD
Category: Picture Books
What better feeling than opening a new book from Anthony Browne? A simple look at familiar emotions for the very young. How do you feel? Sometimes you feel happy, sometimes sad. At times you feel curious, but that may be followed by feeling . . . surprised. And of course you feel bored or lonely once i n a while as well. With spare words and simple, graphic illustrations, quintessential chimp renderer Anthony Browne draws on insight and humor to reassure children with an exploration of the varied emotions they experience. ...Show more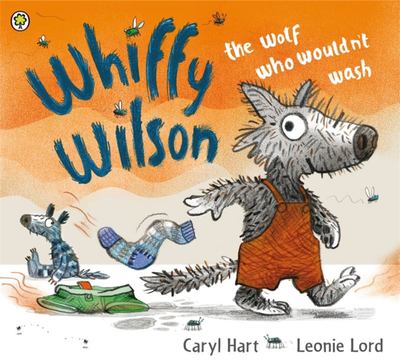 $16.00
AUD
Category: Picture Books | Series: Whiffy Wilson
There was a wolf called Wilson Who never brushed his hair. He never washed his paws or face Or changed his underwear. Will anyone be able to persuade Whiffy Wilson to change his grotty ways for something far less stinky? Peew! Let's hope so. A fantastically funny verse from the brilliant Caryl Hart, w ith grubby-but-great illustrations from the hugely talented illustrator of The Dirty Great Dinosaur. ...Show more
$16.95
AUD
Category: Picture Books | Series: Handa
Handa carries seven delicious fruits to her friend Akeyo as a surprise, but meets some hungry animals along the way.   READ AND SHARE is a unique first library for parents and children that helps build early readers' confidence. Grouped in four progressive levels, Read and Share books - available indi vidually for the first time - are specially selected for qualities that encourage literacy skills and a love of reading.   Sixteen top-quality books with notes for extending reading fun inspire the confidence parents and children need to experience the joys of reading . . . together. Plus an informative Parents' Handbook   What is Read and Share?   --An expert selection of sixteen high-quality picture books by superb authors and illustrators, featuring a multicultural array of subjects, including poetry and rhymes, traditional songs, stories, and information books   --Four progressive levels - Beginnings, Early Steps, Next Steps, and Taking Off - each including four fabulous picture books   --Two full spreads inside each book offering suggestions and activities inspired by the story, designed to help parents and children get the most out of each book - and build a foundation for reading success   --A separate 24-page, full-color Parents' Handbook providing extensive practical information and detailed answers to many of the questions parents ask about encouraging their children's literacy ...Show more
$15.00
AUD
Category: Picture Books
Nick Bland's expressive, adorable illustrations complement delightful, rhyming, read-aloud text in this lesson about the importance of sharing with others. Moose, Lion, Zebra, and Sheep take shelter in a cave on a cold and rainy day, only to realize that a bear is there. The bear roars loudly and says t hat he is trying to sleep. Not understanding why the bear is so cranky, the other animals come up with ways to cheer up the bear. Moose finds antlers for him, Lion gives him a mane, and Zebra paints on stripes. Is there anything the four well-meaning friends can do to help the bear sleep? ...Show more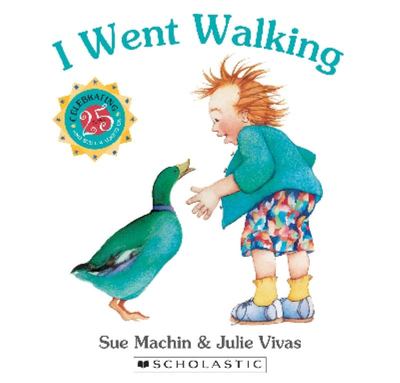 $16.00
AUD
Category: Australian Picture Books
Celebrating 25 years the best-loved picture book. A young boys exciting adventure with a menagerie of colourful animals. And by the end of his walk, he has a zany parade following him. Julie Vivass whimsical paintings lend humour to this simple story. Children will enjoy identifying the animals and colo urs and reciting the text. ...Show more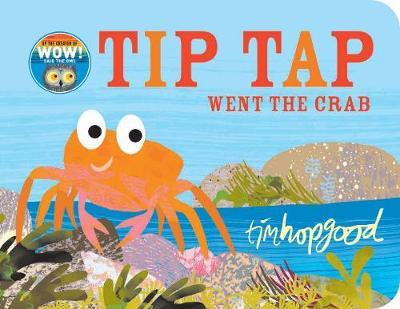 $15.00
AUD
Category: Board
When a curious little crab tip-taps out of her rock pool to explore the big blue sea, she discovers a world full of wonderful creatures. But after she's counted everything from one noisy seagull and two sleepy sea lions to nine silent sharks at the bottom of the sea, the little crab soon realizes that h er very own rock pool is the most amazing place of all. And so she tip-taps happily home... closely followed by her ten baby crabs.TIP TAP Went the Crab is an engaging board book about counting from Tim Hopgood, the winner of the Best Emerging Illustrator, Booktrust Early Years Awards. ...Show more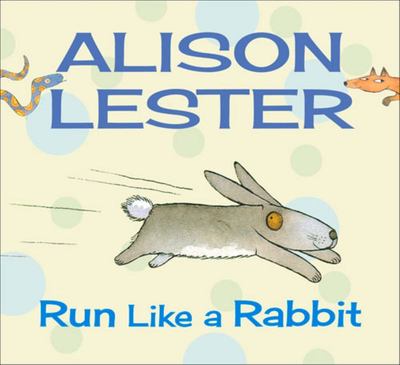 $10.00
AUD
Category: Board
Can you run like a rabbit? Can you jump like a frog? Or laze like a lizard, stretched out on a log? Yes, you can! Read along and do all the actions.