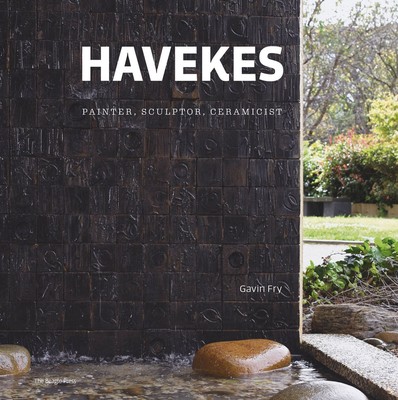 $99.00
AUD
Category: Art
'Gerard Havekes was outrageously big in every way – he was a mighty, creative force. A big, tall man, who commanded attention by his very presence, a man who embraced life with gusto. Wherever he went he would inevitably, naturally dominate the space, ruling over his domain at home or in his work space with authority, charming his clients or entertaining gatherings of friends, students, artists, architects, writers, academics. He was like a magnet, a true artist with a European heart, an impressive knowledgeable speaker, a mighty creative force. Arrogant, intelligent, opinionated, and always interesting, one certainly couldn't ignore his presence. His deep voice, with its heavy Dutch overtones would resonate, dominating the conversation, as he freely expressed his views on the unimpressive state of the arts in Australia, while delighting us with his extensive knowledge of the arts and literature world-wide, his political and historical awareness, and fascinated us with stories of his extraordinary war experience in Indonesia and Holland.' This is how Babette Hayes describes Gerard Havekes whom she met in 1968 and became a great friend. Havekes had already established himself in the Australian art world with some remarkable constructions. He arrived in Australia in 1950 from Indonesia and by 1953 he was exhibiting in the Blake and Archibald Prizes. He acquired many loyal friends from all parts of the world, including John Olsen who has written the foreword to this book. Gavin Fry's text places Havekes in exciting times, both for Australian art and the broader nation, in the boom years after World War Two. The evolution of this multi-talented artist, who was accorded a Retrospective in 1981 at the prestigious Philips Centre in Eindhoven, highlights the diversity and cultural richness that European migration brought to Australia. The book covers the many phases in Havekes' work, finishing with the masterly fountain he made in 1999 for a private house, his last and probably greatest work. ...Show more
$70.00
AUD
Category: Art | Series: Biography and Autobiography Ser.
The second half of William Feaver's Baillie Gifford Prize-shortlisted work of biography- the definitive story of the epic life of one of the twentieth century's most important artists William Feaver, Lucian Freud's collaborator, curator and close friend, knew the unknowable artist better than most. Ove r many years, Freud narrated to him the story of his life, 'our novel'. Fame follows Freud at the height of his powers, painting the most iconic works of his career in a constant and dissatisfied pursuit of perfection, just outrunning his gambling debts and tailor's bills. Whether tattooing swallows at the base of Kate Moss's back or exacting a strange and horrible revenge on Jerry Hall and Mick Jagger, Freud's adventures were always perfectly characteristic. An enfant terrible till the end, even as he was commissioned to paint the Queen and attended his own retrospectives, what emerges is an artist wilfully oblivious to the glitter of the world around and focussed instead on painting first and last. 'As entertaining, and full of twists and turns, as a picaresque novel It has amazing zip and gusto, and leaves you wanting more' CRAIG BROWN, MAIL ON SUNDAY 'Freud and Feaver seize you by the elbows, bundle you into a Bentley, haul you round the nightclubs, feed you oysters, Guinness and amphetamines and order you Russian tea and eggs the next morning. I didn't know whether I'd been roughed up or ravished' THE TIMES, BOOK OF THE WEEK 'As gossipy and strange as the man himself Brilliant' LYNN BARBER, DAILY TELEGRAPH   ...Show more
$120.00
AUD
Category: Art
A versatile, multi-talented artist, with a natural ability for drawing, Peter Kingston (b. 1943) was inspired from an early age by films and comics to create quirky cartoons and illustrations, later contributing to the infamous Oz magazine of the 1960s, and becoming part of Martin Sharp's Yellow House c ollective in Potts Point, where he would also experiment with filmmaking. Around this time Kingston met and established a lasting and inspiring friendship with Brett Whiteley, became his neighbour in Lavender Bay not far from another of Kingston's beloved Sydney Harbour icons, Luna Park. From his new vantage point of the harbour, Kingston would go on to create some of his most impressive works such as Passing Ferries 1999 and Sacred House 10 2018. For many years Peter Kingston was best known for his illustrations, but he has also created a substantial body of work as draughtsman and painter. His passion has been to document the great energy and character of Sydney Harbour, its moods and movement, the perpetual ebb and flow of the ferries, the human activity, and that great symbol of Sydney, the Opera House. 'I have spent countless nights watching the moon reflect upon the water and the shadow of this great building creating colours and unique impressions each passing day.' These subjects have become increasingly important to Kingston during the last two decades, when he has devoted himself more fully to painting and drawing. This period is the focus of the book. Extensively illustrated with more than 200 plates and illustrations, Peter Kingston: Paintings and Drawings contains illuminating text written and compiled by Barry Pearce, and includes autobiographical material by the artist, and pages from the artist's sketchbooks. AUTHOR: Barry Pearce was born in 1944 and educated in Adelaide. He began his art museum career as an Education Officer at the Art Gallery of South Australia in 1967 before taking up a Harold Wright Scholarship at the British Museum Print Room in London 1971-72. Upon return to Australia in 1975 he was appointed inaugural Curator of Prints and Drawings at the Aty Gallery of South Australia; Curator of Paintings, Art Gallery of Western Australia in 1977; and in 1978 Curator of Australian Art at the Art Gallery of New South Wales, where he remained until retirement as Head Curator in 2011, endowed as the inaugural Emeritus Curator of Australian Art. ...Show more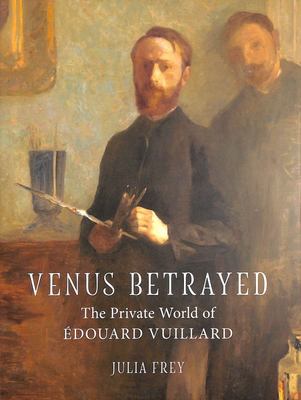 $100.00
AUD
Category: Art
douard Vuillard was so secretive that he berated himself for betraying his emotions in conversation. He was a reticent, impassioned man, at once a timid stalker and a social climbing anarchist, caught in conflicting desires. From the 1880s until the advent of World War II, using styles from academic to pointillist to Nabi to Fauve, Vuillard's abundant paintings revealed his turmoil of love and hatred: models pose beside a plaster torso cast from the Venus of Milo, women appear without faces, anxiety radiates from many masterpieces--while other works were left unfinished for months or years. Drawing on insights and images from Vuillard's still unpublished diaries, Julia Frey takes us into Vuillard's private world of cabarets, experimental theaters, holiday resorts, and intimate boudoirs, showing how his art reflects his fraught personal relations and his artistic struggles. Frey highlights many of his finest works, from his famous intimate interior scenes to book illustrations and poster designs, and she examines his complex relationships with iconic friends like Pierre Bonnard, Henri de Toulouse-Lautrec, St phane Mallarm , and Felix Vallotton, as well as with the women he loved--his mother and sister, penniless models, and rich men's wives. ...Show more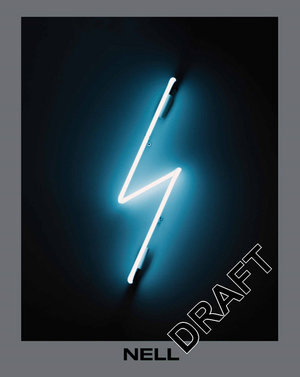 $30.00
AUD
Category: Art | Series: Mini Monographs 3
Continuing our series of monographs on Australian female artists, selected with series editor Natalie King, is Nell. Nell is a Sydney-based artist with a practice that spans performance, installation, video, painting and sculpture. The book comprises of 96 pages of the artist's favourite works - designe d for optimum visual impact and to reach anyone who is inspired by art and beauty. It has an introduction by Robert Forster of The Go-Betweens. ...Show more
$30.00
AUD
Category: Art | Series: The\Short Story Of Ser.
The Short Story of Women Artists tells the full history - from the breakthroughs that women have made in pushing for parity with male artists, to the important contributions made to otherwise male-dominated artistic movements, and the forgotten and obscured artists who are now being rediscovered and rea ssessed.   Accessible, concise, and richly illustrated, the book reveals the connections between different periods, artists, and styles, giving readers a thorough understanding and broad enjoyment of the full achievements that female artists have made. ...Show more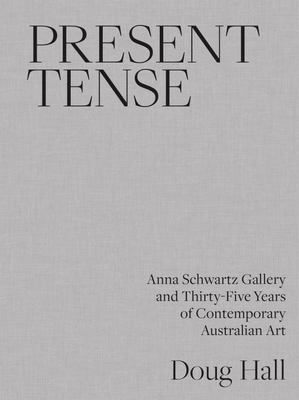 $60.00
AUD
Category: Art
This vivid and revealing account of thirty-five years of art and history revolves around the locus of the internationally renowned Anna Schwartz Gallery and its eponymous founder. Beginning in St Kilda with United Artists, visionary gallerist Anna Schwartz relocated to City Gallery at 45 Flinders Lane b efore Anna Schwartz Gallery found its current location at 185 Flinders Lane in 1993. Present Tense captures Schwartz, known for her steadfast promotion of the contemporary and the challenging, alongside the inimitable roster of artists that her gallery represents, and the key figures of Australian art and culture. The visually stunning volume combines historical vignettes, interviews, and hundreds of archival photographs and artworks. Told with wit and verve, it reveals a story that arcs from the journeys of immigrants who make up Australia's rich cultural life to the local artistic scenes of Melbourne to the global stage of the art world. Present Tense is an elegant cloth-bound volume featuring full-colour images throughout and a magnificent portrait of Anna Schwartz by artist Jenny Watson on the spine. ...Show more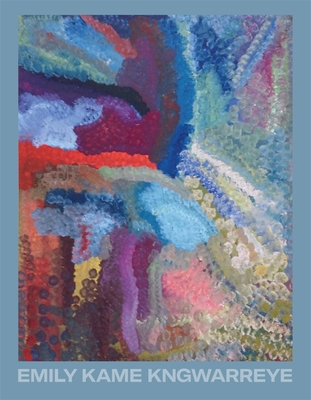 $30.00
AUD
Category: Art | Series: Mini Monographs
Emily Kame Kngwarreye is the fourth tiles in our series of monographs on Australian female artists, with an introduction by award-winning author and essayist Colm Tóibín. Born early in the 20th century Kngwarreye began her 'art' making via batik in the latter part of the 1970s and was an important membe r of the Utopia Women's Batik Group. In 1988 she made her first painting with acrylic on canvas, and by the time of her first solo show in 1990 she was already in many notable collections and had forged new ground for contemporary Indigenous art. In 1992 she was awarded a Federal Government Creative Fellowship, the first Indigenous artist to receive one. At the time of her death in September 1996, Kngwarreye was recognised as one of Australia's foremost artists. ...Show more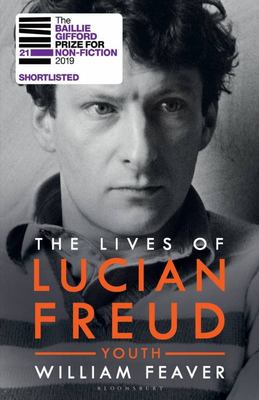 $41.00
AUD
Category: Art
Though ferociously private, Lucian Freud spoke every week for decades to his close confidante and collaborator William Feaver - about painting and the art world, but also about his life and loves. The result is this a unique, electrifying biography, shot through with Freud's own words. In Youth, the fir st of two volumes, Feaver conjures Freud's early childhood: Sigmund Freud's grandson, born into a middle-class Jewish family in Weimar Berlin, escaping Nazi Germany in 1934 before being dropped into successive English public schools. Following Freud through art school, his time in the Navy during the war, his post-war adventures in Paris and Greece, and his return to Soho - consorting with duchesses and violent criminals, out on the town with Greta Garbo and Princess Margaret - Feaver traces a brilliant, difficult young man's coming of age. An account of a century told through one of its most important artists, The Lives of Lucian Freud is a landmark in the story its subject and in the art of biography itself. ...Show more
$50.00
AUD
Category: Art
A handsomely redesigned edition of essays examining af Klint's final abstractionsThe result of a series of lectures delivered during the 2016 Serpentine Galleries exhibition Hilma af Klint: Painting the Unseen, this volume gathers essays examining the last abstract series made by Hilma af Klint (1862-19 44). The paintings were all created in the first half of the year 1920 and are the last paintings af Klint made before turning to watercolor. Reproductions of these images are complemented by essays from Briony Fer, David Lomas, Branden W. Joseph, Hans Ulrich Obrist and Daniel Birnbaum, which shed new light on af Klint and her importance for artists today, also addressing the need for a broader conception of art history that her work proposes. Beautifully redesigned by Sweden's most famous designer, this book is a key contribution to the burgeoning scholarship on this immensely popular painter. ...Show more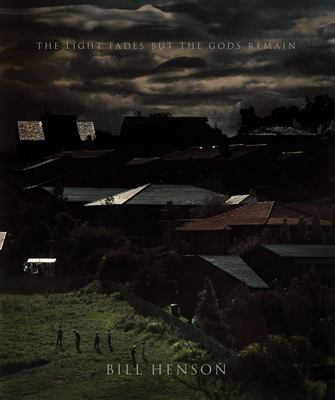 $100.00
AUD
Category: Art
Over thirty years have passed since Bill Henson made his iconic Untitled 1985/86 series. These mesmerising photographs cast a hazy procession of people and places from Melbourne's suburb of Glen Waverley, interspersed with dreamlike vignettes of Egyptian structures.Now, commissioned by Monash Gallery of Art, Henson has revisited his home suburb to create new work. While these photographs return to Glen Waverley, they show an environment that appears to have slipped out of linear time. Henson's new images are sumptuous and resplendent in their grandeur, offering a view of what is 'just down the street', but seem to come from another age. Together, the two series provide a glimpse into Henson's brilliant mind as he ponders the passing of time.The Light Fades but the Gods Remain, accompanied by an exhibition of both series of work at Monash Gallery of Art, celebrates an extraordinary artist at two stages in his career. The publication includes extracts by various authors who have had an impact on Henson, as well as text by Monash Gallery of Art Senior Curator Pippa Milne. ...Show more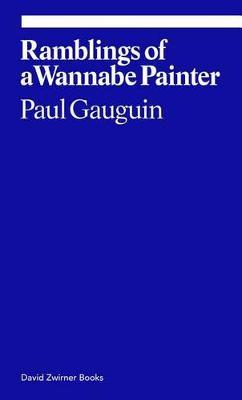 $20.00
AUD
Category: Art | Series: Ekphrasis
"Criticism is our censorship...." So begins one of the greatest invectives against criticism ever written by an artist. Paul Gauguin (1848-1903) wrote "Racontars de Rapin" only months before he died in 1903, but the essay remained unpublished until 1951. Through discussions of numerous artists, both his contemporaries and predecessors, Gauguin unpacks what he viewed as the mistakes and misjudgments behind much of art criticism, revealing not only how wrong critics' interpretations have been, but also what it would mean to approach art properly--to really look.This new translation by French writer and academic Donatien Grau includes an introduction that situates the essay within Gauguin's written oeuvre, as well as a selection of works to illustrate the text itself. Through Gauguin's final piece of writing we see the artist in the full throes of passion--for his work, for his art, for the art of others and against anyone who would stand in his way.As the inaugural publication in David Zwirner Books' new Ekphrasis reader series, Ramblings of a Wannabe Painter sets a perfect tone for the books to come. Poised between writing, art and criticism, Gauguin brings together many different worlds, all of which should be considered for any meaningful discussion of art. With the express hope of encouraging open exchange between the world of writing and that of the visual arts, David Zwirner Books is proud to be presenting this new edition of a lost masterpiece. ...Show more